Years ago I came across this piece, I believe it's called a justice scale.
All of the hanging crystals and crystal scales have been taken off.
I knew that someday I would repurpose this piece, and recently the idea to repurpose this into a jewelry holder came to mind.
Sorry it's a bit blurry, my camera was acting up and I did not realize how blurry this photo was until after I completed this project.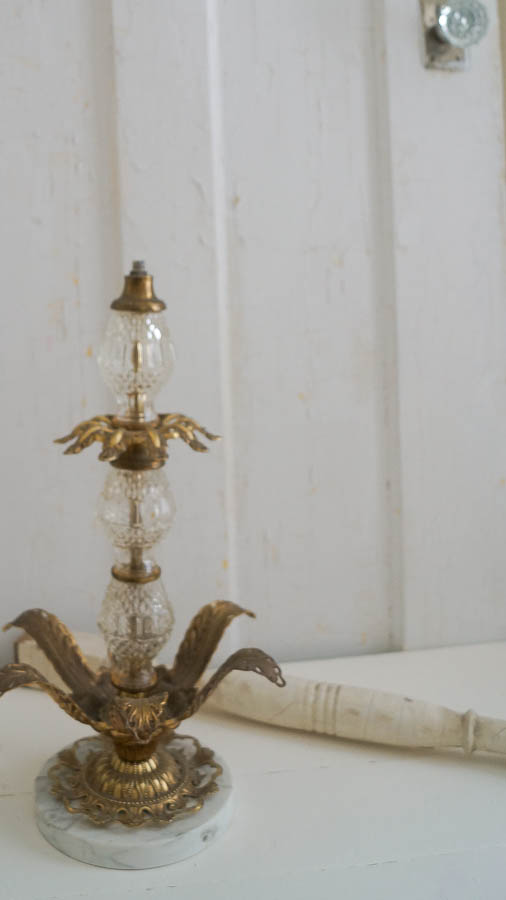 You can see behind this scale I have a vintage chippy salvage piece.
I decided to turn this justice scale into a jewelry holder.
First thing that I needed to do was cut the ends off of this chippy salvage piece, because it was a bit too long.
Here's my fancy saw, yeah….I don't have an electric saw, I know I can't believe I am still using this, but hey it works!
So I cut the chunky ends off of this piece.
Next I had to drill a hole in the center of this salvage piece.
After drilling the hole I added E-9000 glue.
Then placed it on top of the screw that was at the top of the scale.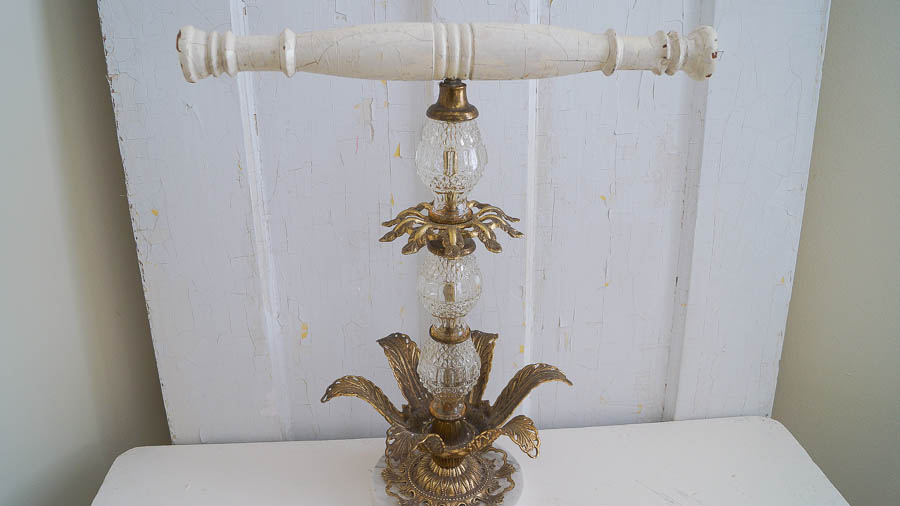 This glue is really strong, I knew that it would hold.
I didn't want to drill a hole all the way through, because I didn't want to see the screw at the top.
Now you are probably thinking is that it?
Nope, next I decided it needed a little paint.
The brass was not doing it for me, so I grabbed my can of Heirloom Traditions paint in Buff Rose and painted all of the brass and the chippy salvage piece.
Drum roll……..here is the after!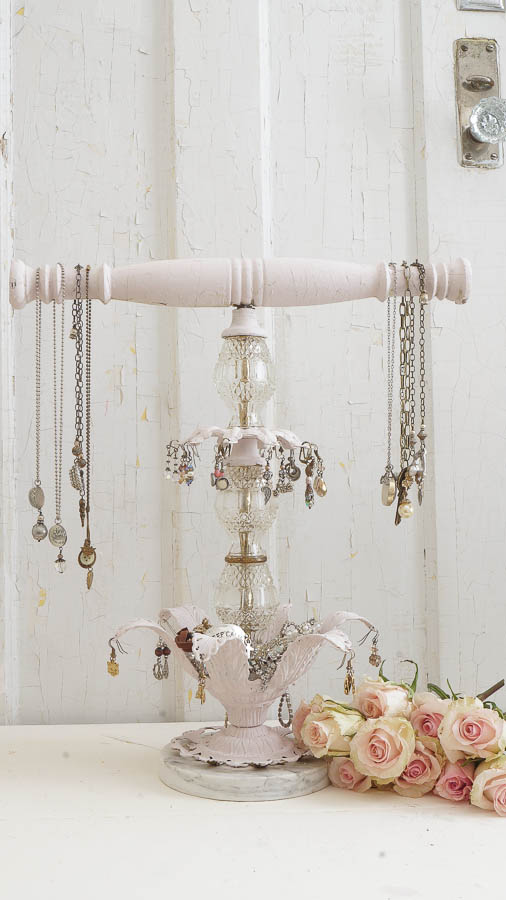 Yeah, it's a pretty amazing transformation don't you think?
And it was super easy, it took me 30 minutes including the painting!
Look how much room I have for all of my jewelry.
The salvage piece is great for long necklaces.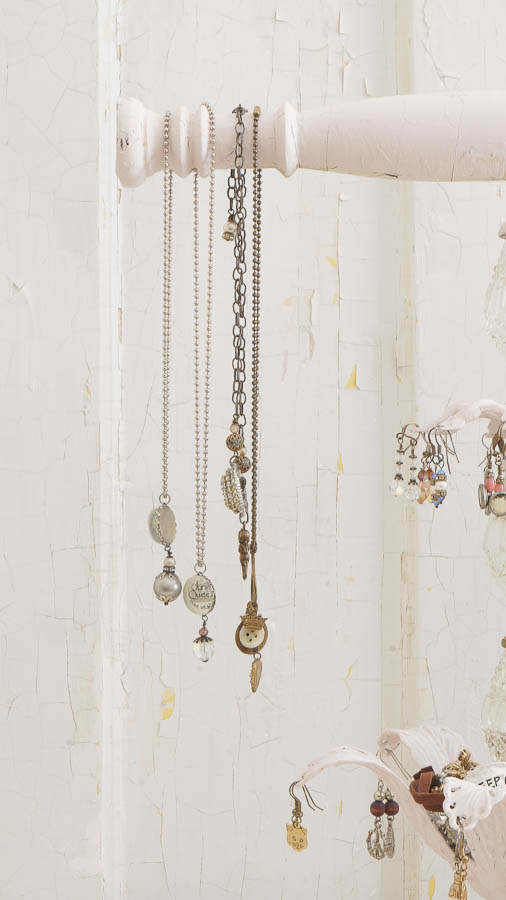 And you can see where crystals once hung, I have plenty of room for earrings.
Actually I can hang about four pairs on each leaf.
And in the center, that's a great place for pins, rings and bracelets.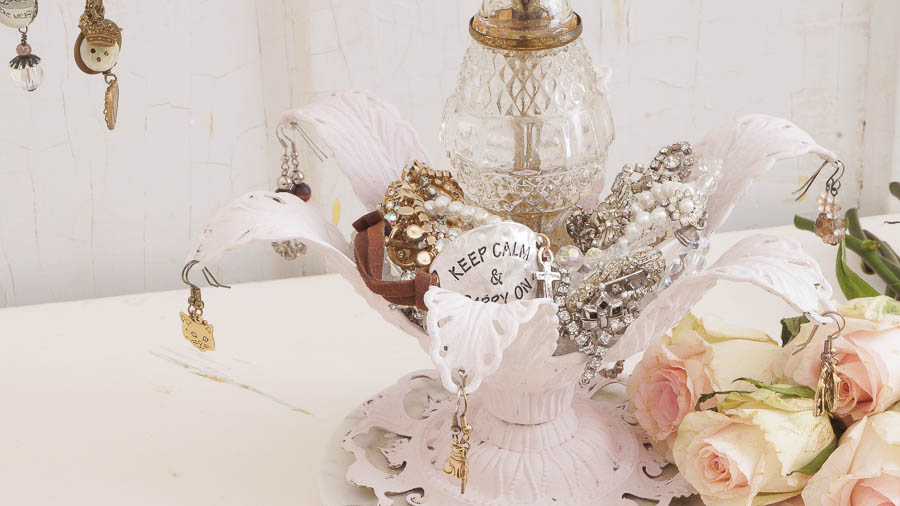 This is not an original idea, a friend of mine makes these.
She has repurposed old lamps and created similar jewelry stands.
Think outside of the box, look around next time you are treasure hunting for pieces that can be transformed into a jewelry hanger.
This is such a fun piece, and of course I love the color!
I added this to my table next to my bed.
I needed something with a little height on my side table and this is perfect!