As I am changing things around and cleaning I came across some pretties I have not seen in a while.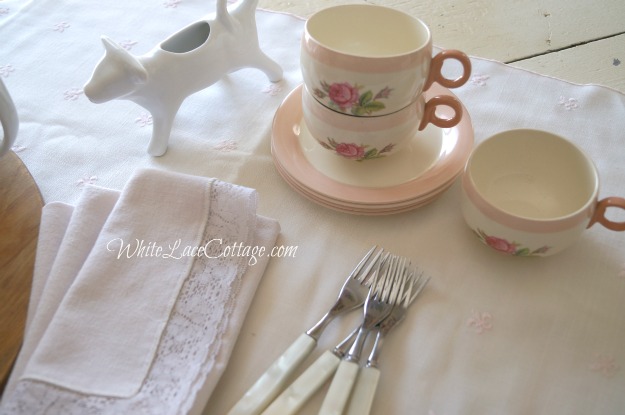 Yes I LOVE my white ironstone it's a favorite of mine.
But I still love dishes with flowers.
Especially roses.
I used to collect  lots of these.
But only saved the pieces that were really special.
This is one of those sets.
The shape of these cups are so pretty and unique.
I have never seen another set like this.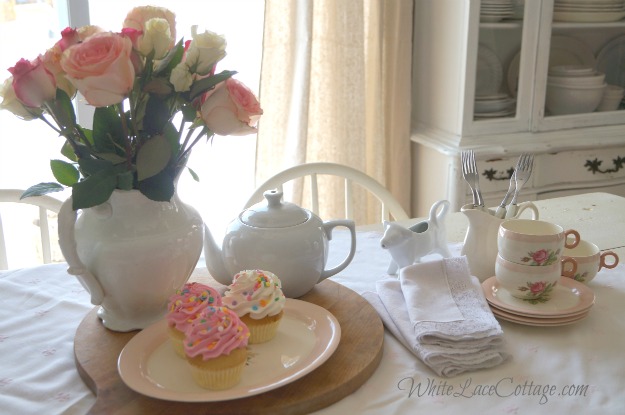 Just for fun I set up a little tea party.
Don't those cupcakes look delicious?
Let's take a closer look.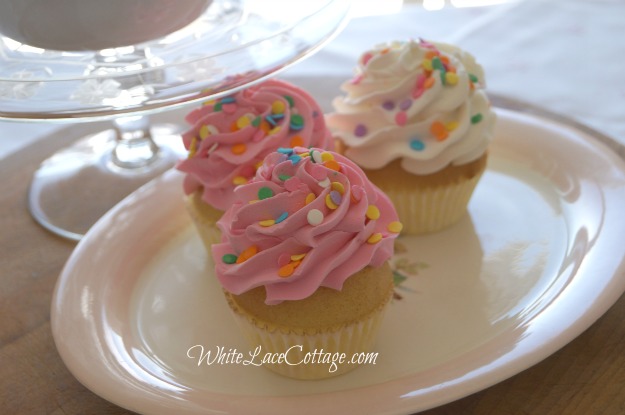 This is where I tell you don't believe everything you see.
Because those are not real.
I found those while out shopping at an antique store.
They were using them as a display but selling them.
I thought they would look pretty in some of my photos.
When I brought these home Mr. Cottage and my daughter thought they were real.
And yes that is a clear cake stand in the back of the dish.
I was playing around taking different shots.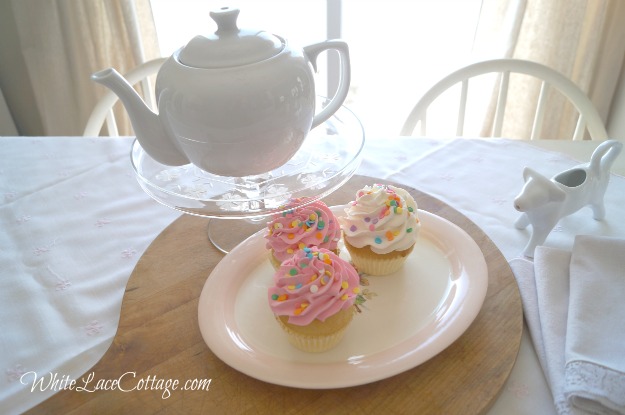 But  I think I like the flowers here better.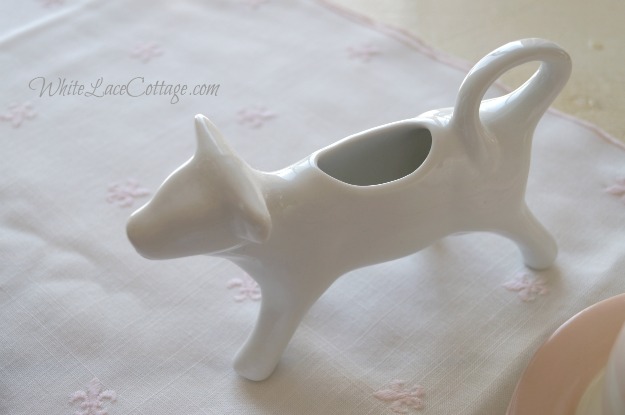 My favorite little cow creamer.
And this pretty table cloth was a recent find.
White with little pink fleur  de lis.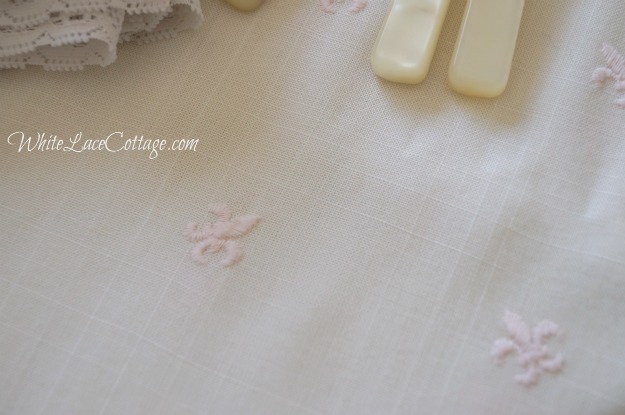 Some pretty vintage utensils.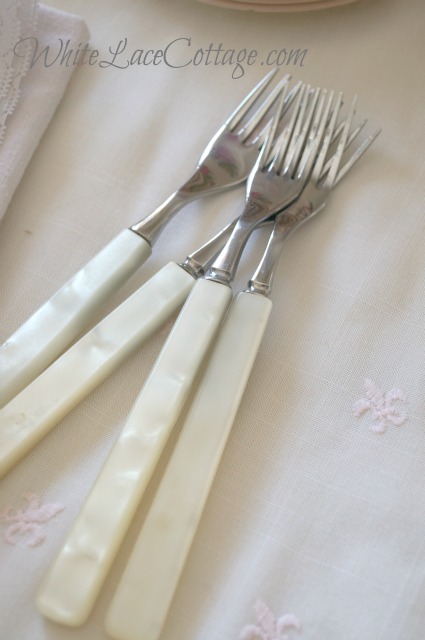 Love using these.
But I really hate hand washing them.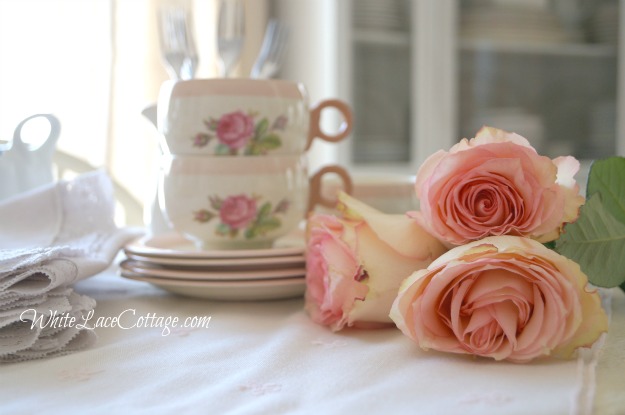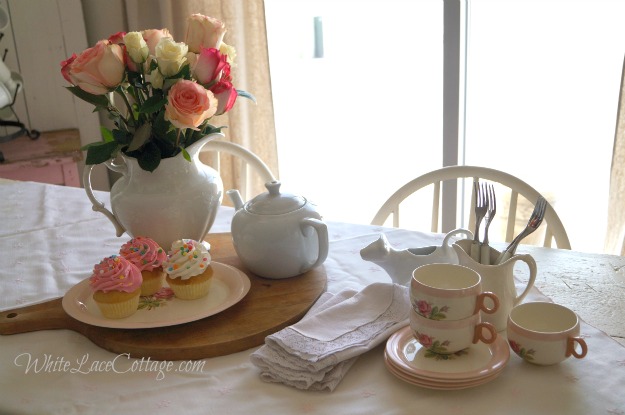 I have dinner plates to this set too.
I found these many years ago.
The price was not thrifty.
But I had to have them and I don't think I could sell them.
Pink is one of those colors that you either love it or hate it.
I really love the color.
But use it sparingly in my home.
With spring around the corner I am pulling things out here and there.
Although I don't know where to display this set.
Taking this out to enjoy and play a bit.
Do you like pattern dishes or plain?
What's your dish?

Don't miss a thing!Sign up to receive posts directly into your e-mail.
Subscribe to White Lace Cottage by Email
Joining:
The Cat on the roof:White Magic Fridays
The Humble Brag :One project closer