BEST EYE CREAM FOR DARK CIRCLES AND EYE BAGS
This Colleen Rothschild eye cream is the beset for dark circles and eye bags. I was recently gifted the Colleen Rothschild illuminating tinted eye cream to try out and I am blown away! As a mature 56 year old I can tell you that finding the right under eye cream for dark circles and eye bags isn't easy. The secret sauce for this is that it's tinted. Let's look at the other ingredients. By the way this is not sponsored but I was gifted product. My opinions are that of my own. I don't praise any product that's not worth the hype.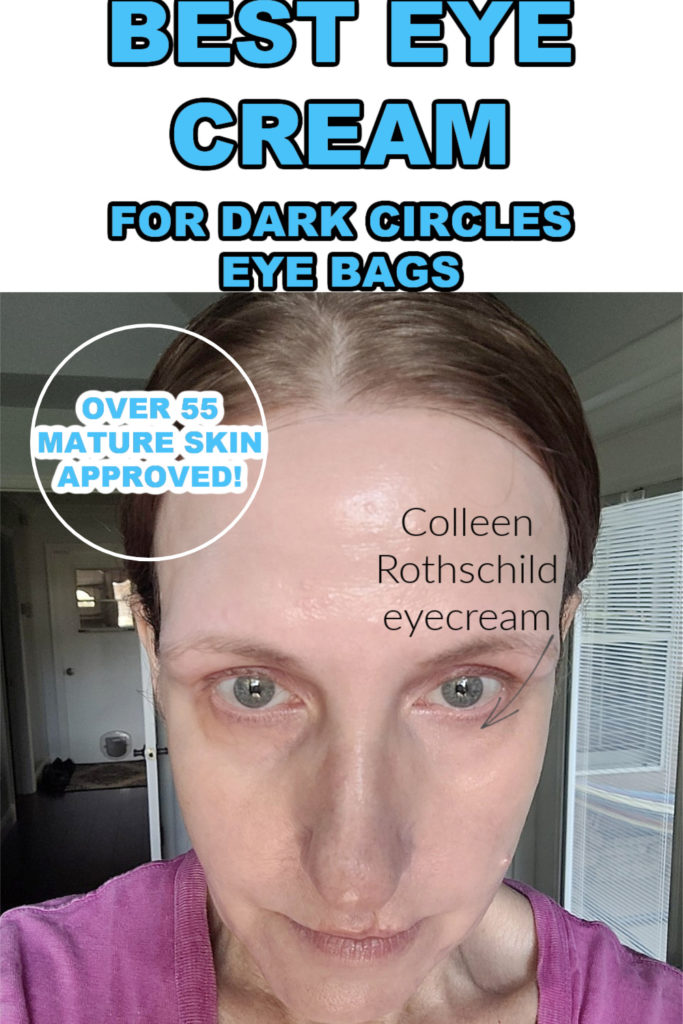 THE SECRET SAUCE
This under eye cream contains hyaluronic acid that helps plump the skin and reduces the look of fine lines. Caffeine helps to alleviate puffiness and peptides help to build collagen. Besides these amazing good for you skincare this Colleen Rothschild illuminating eye cream is tinted. That is HUGE in my opinion.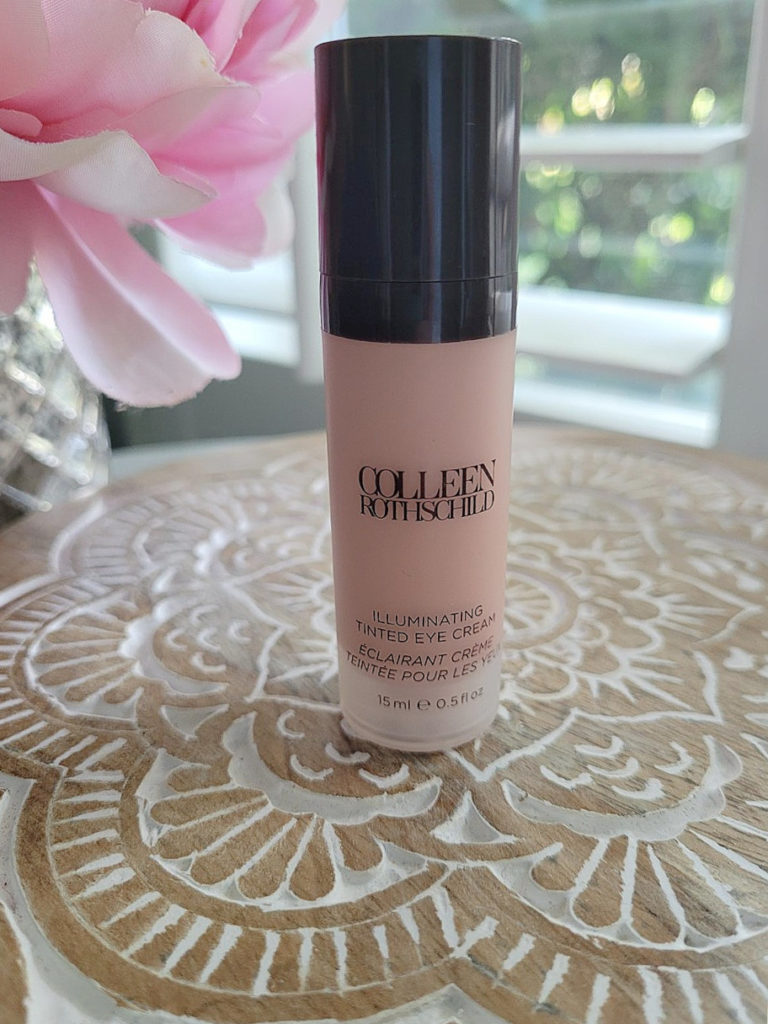 So many mature women can't wear concealer no matter how they apply it because it settles in lines. This eye cream doesn't do that. You can wear it alone or under a concealer.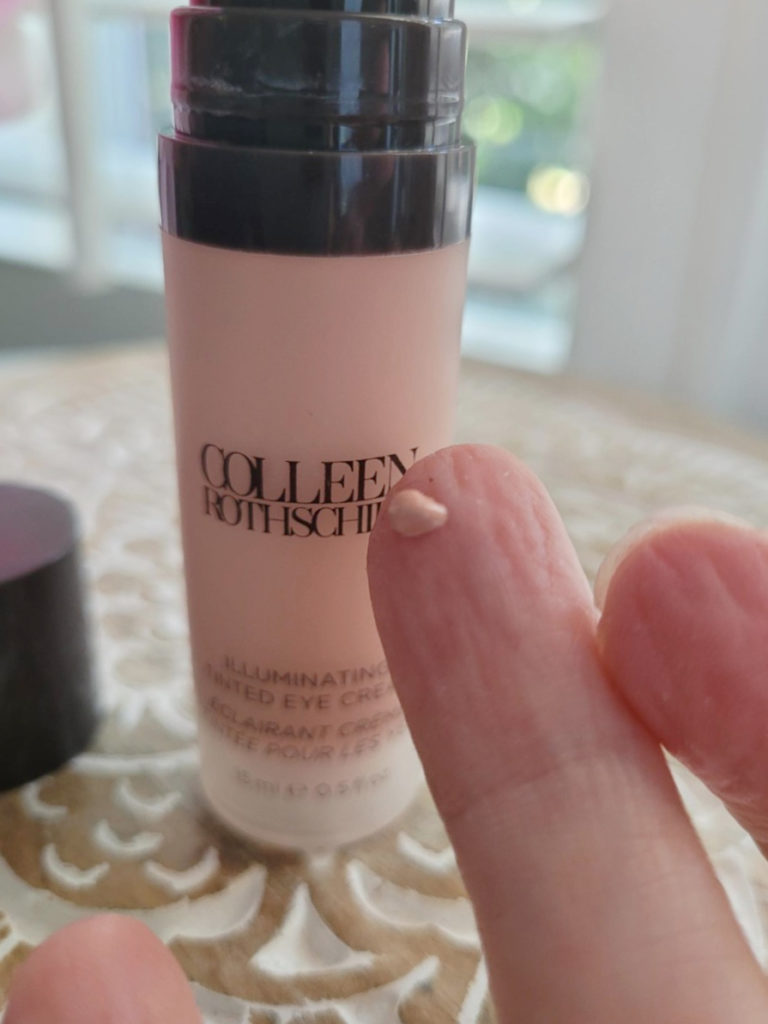 I've shared a demonstration of this on my YouTube channel. Make sure you watch the video to see me apply this. I'll also zoom you way in so you can see what the product really looks like.
I cannot rave about this eye cream more! I'm so excited to see a product that's going to benefit so many women that have struggled with their under eye area. I really believe this will win many awards for the most innovative product of 2023!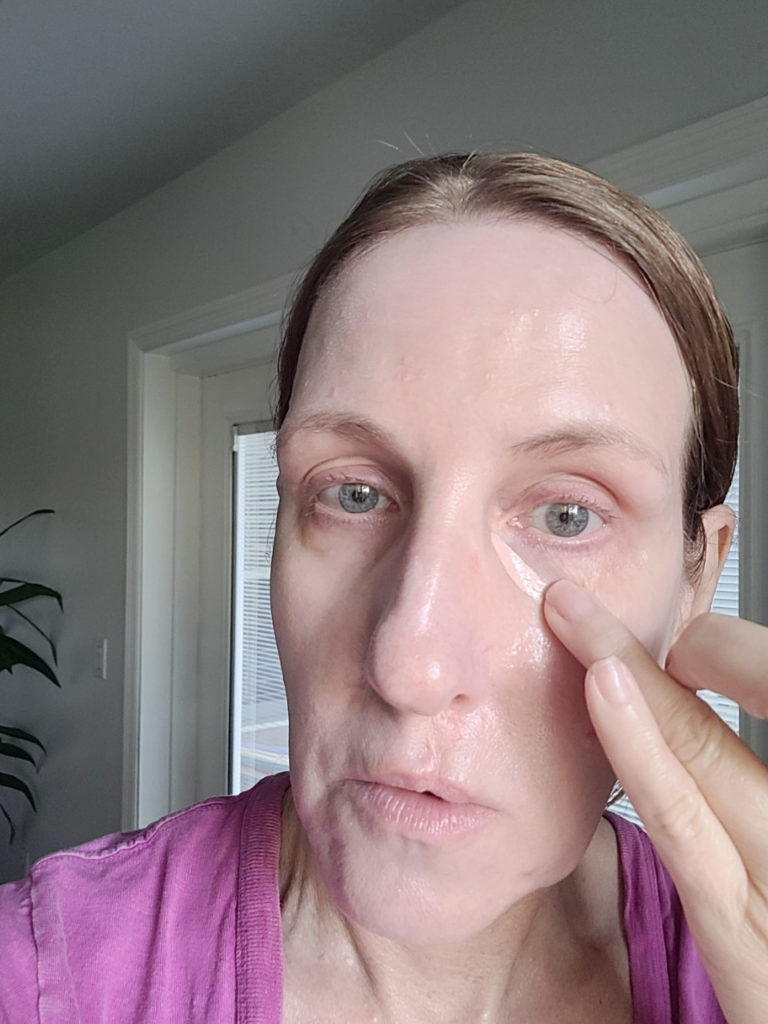 EASY TO APPLY
This eye cream is super easy to apply. Just take a small amount on your finger or a concealer brush. Then tap to blend. You don't need much of this product. If you want more coverage then add a concealer on top. I love how this not only color corrects with the peachy undertone but it also brightens as well.
You can really see the difference withe the before and after in the photo below. I'm only wearing the Colleen Rothschild illuminating eye cream on one side.
Below you'll see how it looks wearing a concealer. My favorite concealer is from Sisley. It's pricey but I've been using the same tube for over 2 years!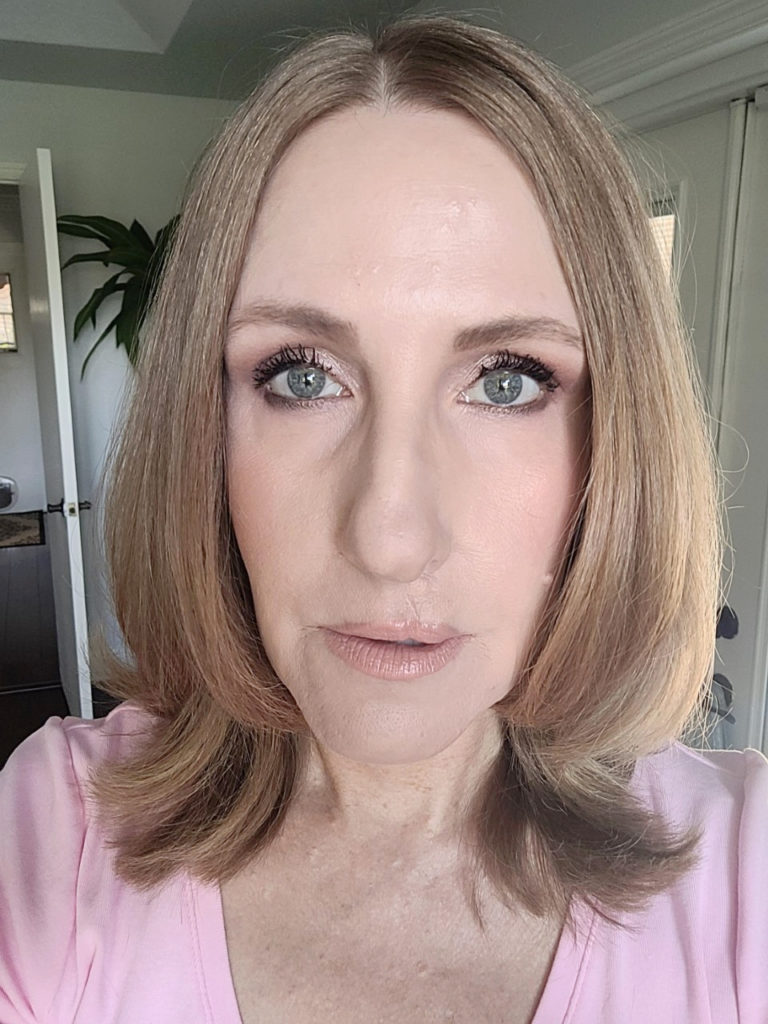 This eye cream doesn't crease on me at all! Again you can wear it alone or with a concealer on top. Watch my demonstration HERE.