BEST PRIMER FOR MATURE SKIN
I have mixed thoughts about using a face primer. I've tested many and haven't noticed a difference in my my foundation staying on longer or looking better. But I have been hearing more and more about gripping primers. I think I found the best primer for mature skin. At least it is on my mature skin. For reference I am 54 with dry oily combination skin. At the end of this article I'll share a link to my YouTube channel. You can see my demonstrating this primer and sharing my thoughts on a few other makeup products for mature skin.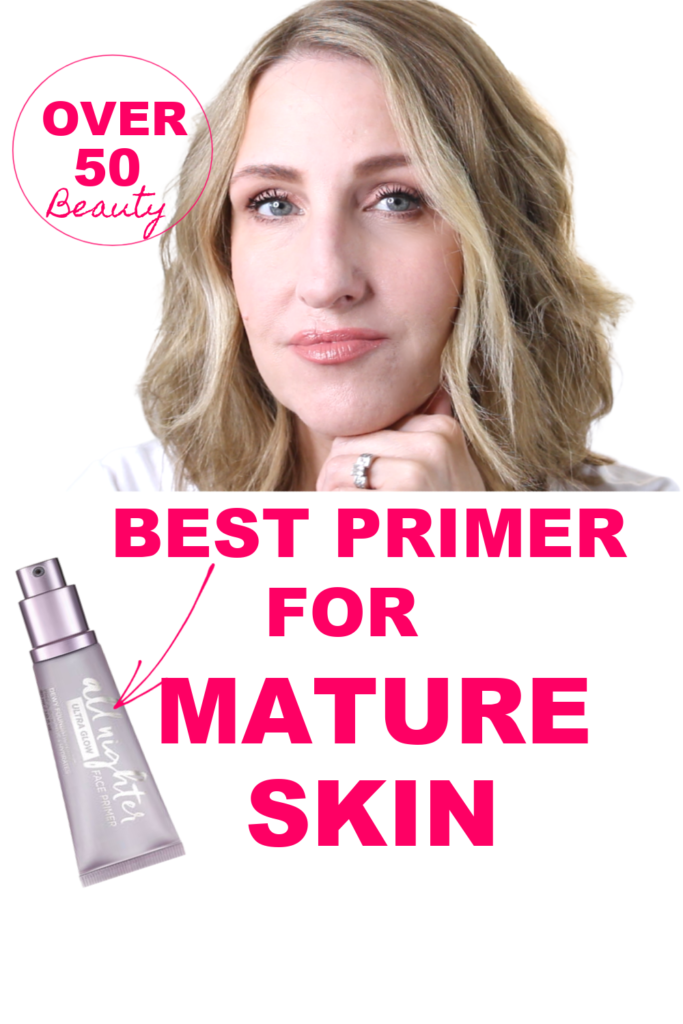 What makes a great primer for mature skin? One that isn't drying and also keeps makeup on longer. Especially for someone like me with combination skin. I decided to try the Urban Decay All Nighter Ultra Glow primer. I purchased it directly from their site. The claims (this is taken from their site)
What it is: A hydrating primer with hyaluronic acid and agave extract for a dewy finish that lasts up to 12 hours.
What Else you Need to Know:
This long-lasting vegan makeup facial primer creates a glowing canvas to grip foundation for up to 12 hours giving the ultimate staying power to your glowy makeup look.
Made with hyaluronic acid and agave extract, this clear gel delivers an effortlessly dewy finish and a fresh glow while infusing skin with hydration, making it the only product you need for a glowing finish.
All Nighter Ultra Glow Makeup Primer can be worn alone for refreshed, moisturized skin, or layered under face makeup to create a long-lasting dewy finish.
WHY USE A HYDRATING PRIMER?
You're probably wondering why I would purchase a hydrating primer if I have oily dry combination skin. Even though my skin is combo I would rather look dewy and fresh then dry. I think it looks more youthful on me. I only used a small amount and applied it to my face. It did give me a glow with my foundation but lasted throughout the day. I did use a matte foundation and would not recommend using this with a dewy foundation.
I think this primer would works great on mature skin. It's not drying at all and since it's gripping it kept my foundation on all day long. I don't think I would wear this everyday because I still prefer using a moisturizer as my primer but this is a great option for anyone that's having a hard time keeping foundation on and what's hydration as well.
You can view my demonstration and review HERE.