THIS IS NOT MAKEUP FOR MATURE SKIN!
One thing that can be very confusing for a mature women is how much makeup looks flattering on our aging skin. I'm 53 and blessed with great skin. But does that mean I should be following the advice of a 20 or 30 year old? This is not makeup for mature skin (see the photo below). I look like an aging Vegas showgirl! So what's too much makeup for everyday? Let's talk about this.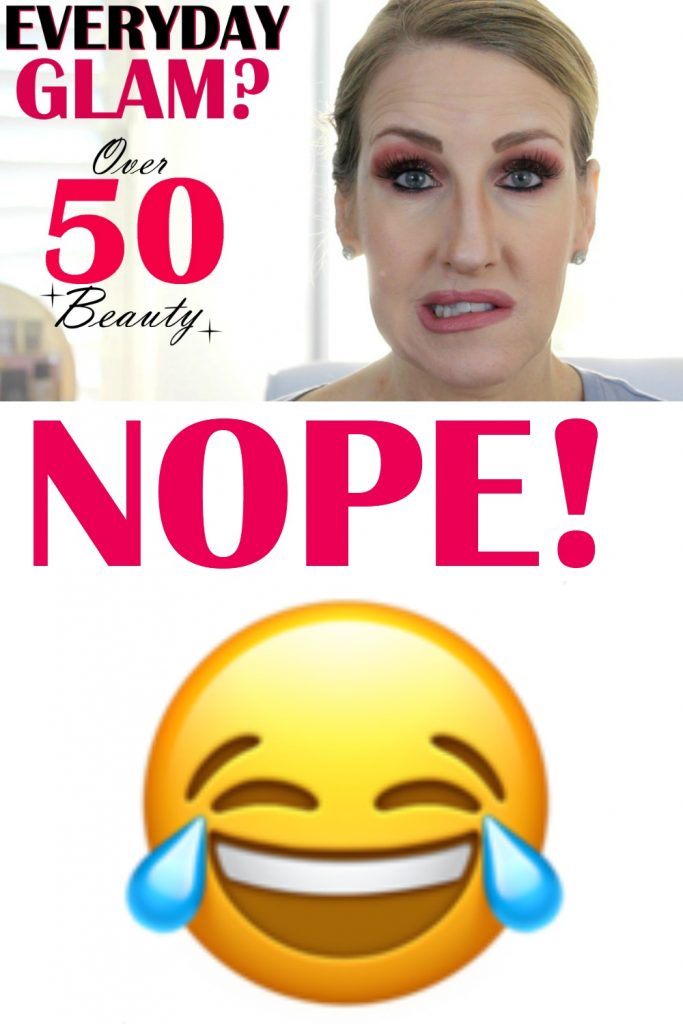 HOW MUCH IS TOO MUCH?
Before anyone jumps on me let me just say do what ever you want with your makeup. At the end of the day it's just makeup, so do what makes you happy. But for myself I'll stick with my makeup looking flattering and not like I'm wearing a mask. I'm the friend that's going to give it to you straight! There are many tutorials on highlighting and contour. I think that makeup looks fabulous if you're on stage, or television. But for myself an everyday gal I'm not going to apply so much makeup that I look like I'm ready to start dancing on stage. That's why I don't think that this is makeup for mature women. Especially for everyday.
IT'S NOT FLATTERING ON MATURE SKIN
If you have wrinkles, lines and pores you better believe you'll be showcasing all of that if you pile on too much makeup. Even though I took care of my skin in my younger years and still do my pores are not the size they used to be. It's just something that happens as we age. The more foundation and powder we pile on the more it will age us. because it will emphasize all of that. Who wants to emphasize our least favorite feature? I  know I don't! I do thing there's a time and a place for a little glam makeup even on us mature ladies. And yes you can wear a little glam every day. But I still think it has to be done properly so it never looks like we're wearing a mask.
LESS IS BEST
Less is best when it comes to makeup for mature skin. But you can still wear color eye shadow. Instead of piling it on go for a lighter touch. False lashes are great for someone with thin sparse lashes. But instead of wearing lashes that overtake your eye, go for a shorter length with a little lift on the end to make your eyes look a little bigger.
Watch this VIDEO to hear more about my thoughts and you can see the before and after alone with tips to help you.