I have been in love with Rachel Ashwell's Shabby Chic Rosary for sometime,today I wanted to show you how to make a Shabby Chic Rosary.
This rosary is quite large and would used to drape over a door or hung on a wall,or placed on a table.
I bought several large wood beads that already have been drilled all the way through.
My wood beads are 1 inches,these were found on etsy.
I also purchased some suede cording,and a beautiful cross ornament I found on instagram.
Yes you can find people selling there goods on instagram too.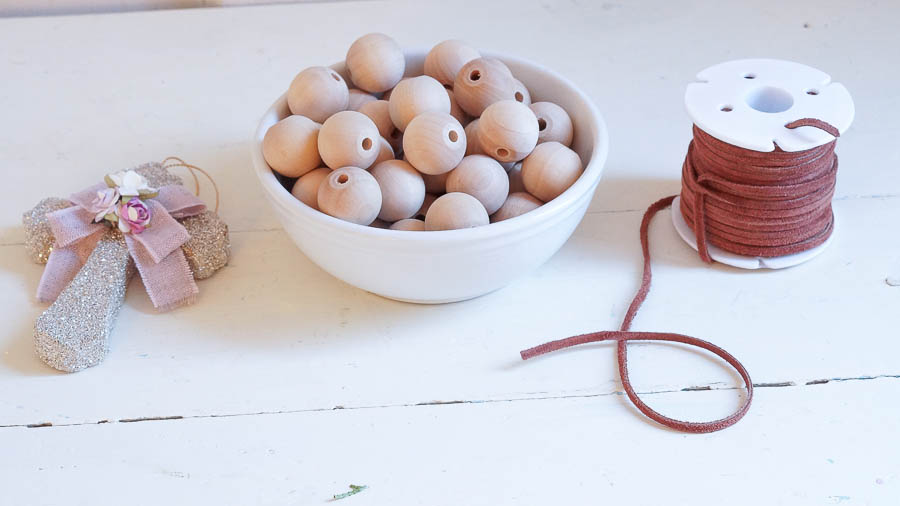 There are really no rules as far as what to add.
I have seen beads added to these rosaries too.
First I drilled a hole through this cross,which was easy because this was made of paper mache.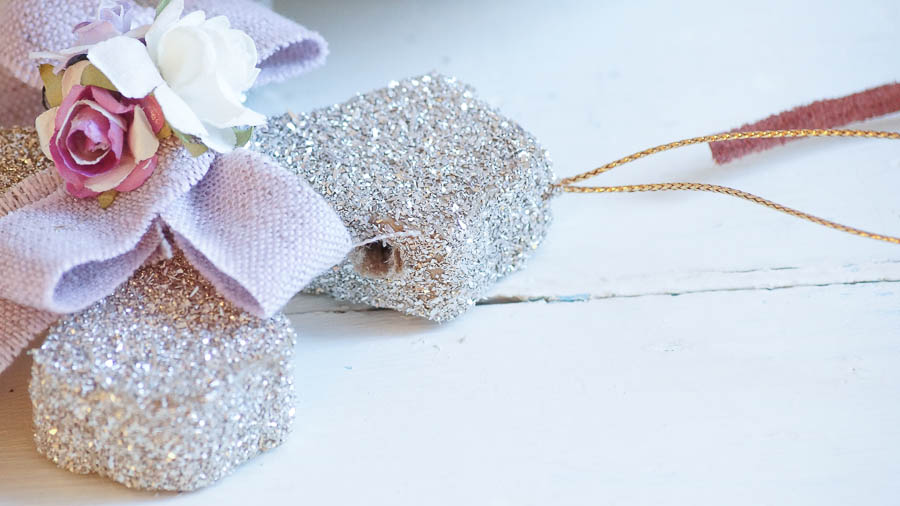 The sweet roses and ribbons were already on this when I bought it.
Cut the little gold ornament hanger off if you are using an ornament as I did.
You can find wood crosses too,but I fell in love with this blinged up cross.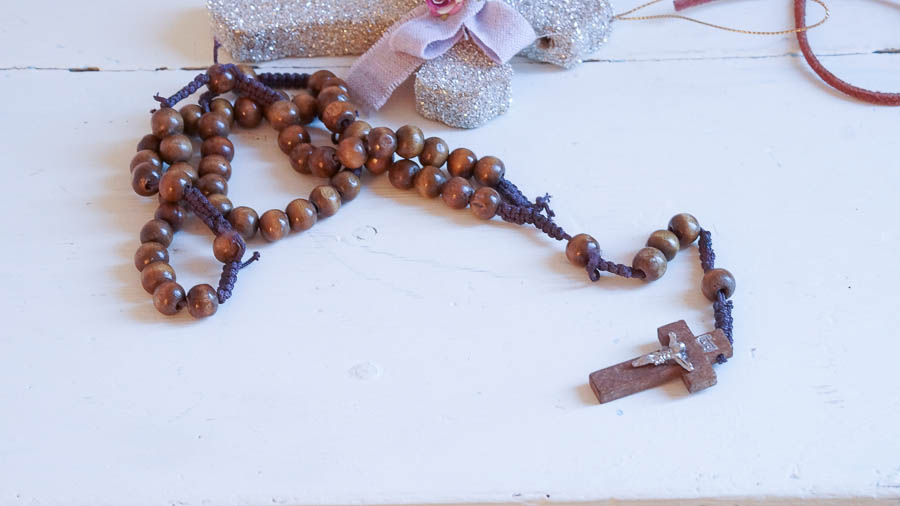 This rosary was my inspiration,I followed this pattern.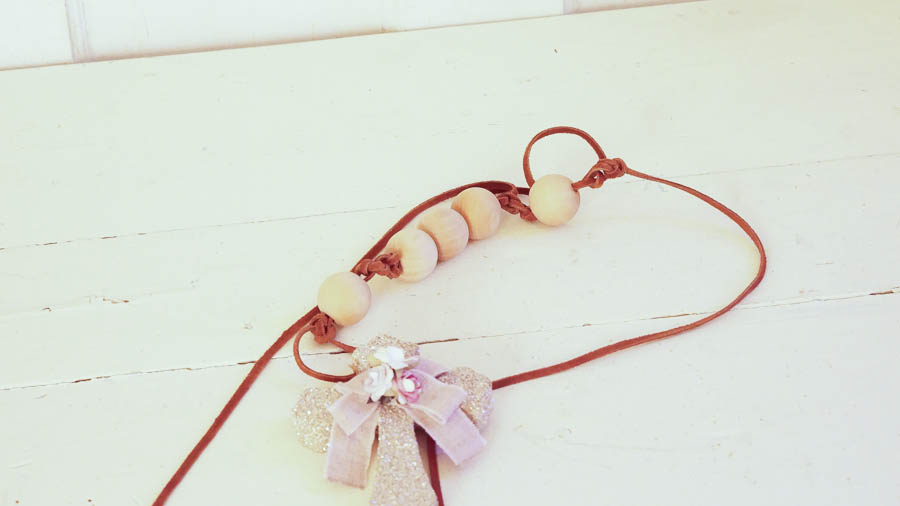 First putting the cording through the hole that I drilled into  the cross,then making knots,about three.
After the first knot I started adding my first bead,then I knotted it three times again and added three more beads and so on.
Now if you use suede cording which is much cheaper than leather,about half of the cost you will want to make sure you don't over tighten your knots or the cord will break in half.
I know this because that's what happened to me.
Luckily I had plenty of cording so it was no big deal.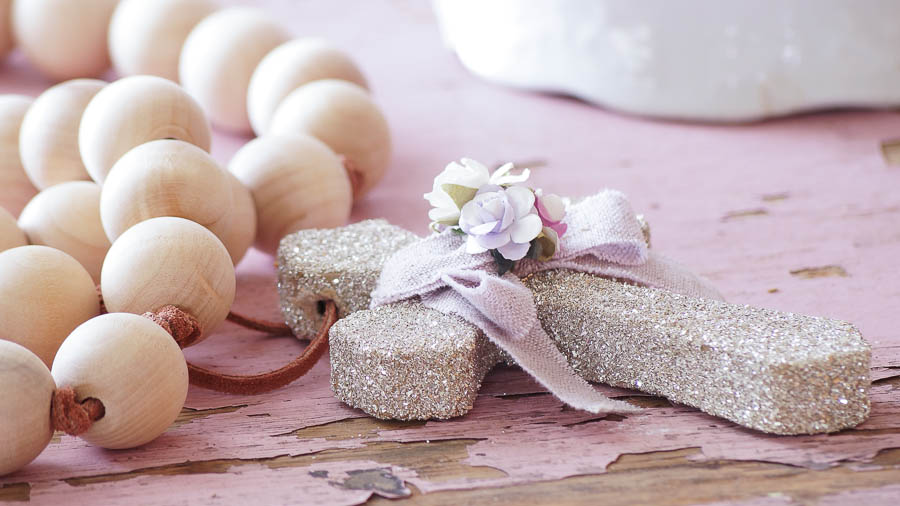 And that's it!
This would make a lovely last minute gift for someone special.
 I think this project took about 15 minutes?
I used about 60 beads on my rosary,but I could have made this even bigger and used more.
But this is perfect for me.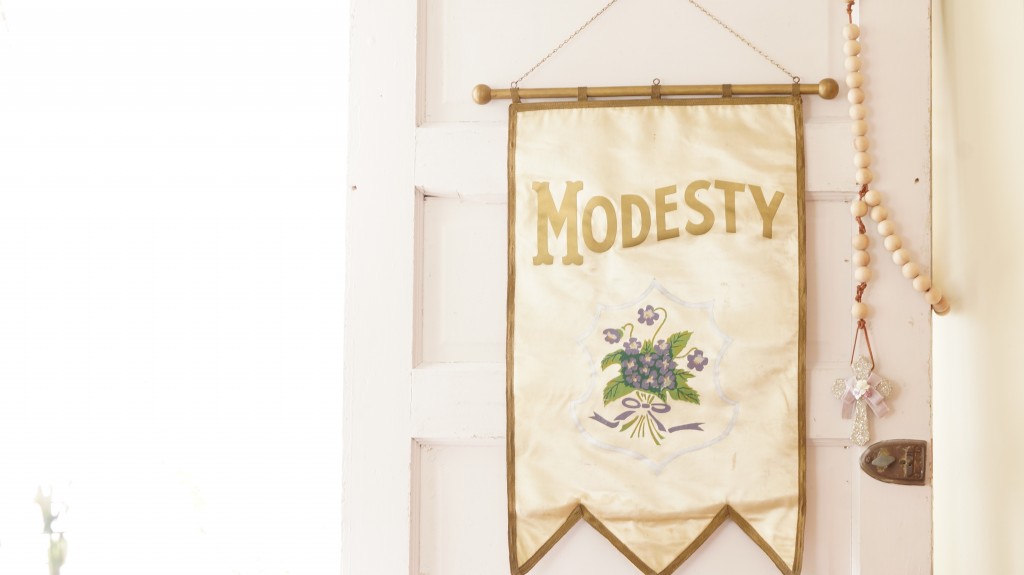 Here it is hanging on my door in my family room,along with this vintage banner I found recently.
This banner reminds me of the one Rachel had in her shop a year or two ago that said Endurance.
What a surprise it has no pink on it.
Well yes I know ….I love my pink…..but I also enjoy many other colors too.
And this rosary has a lovely lavender color ribbon that is similar to the purple flowers on this banner.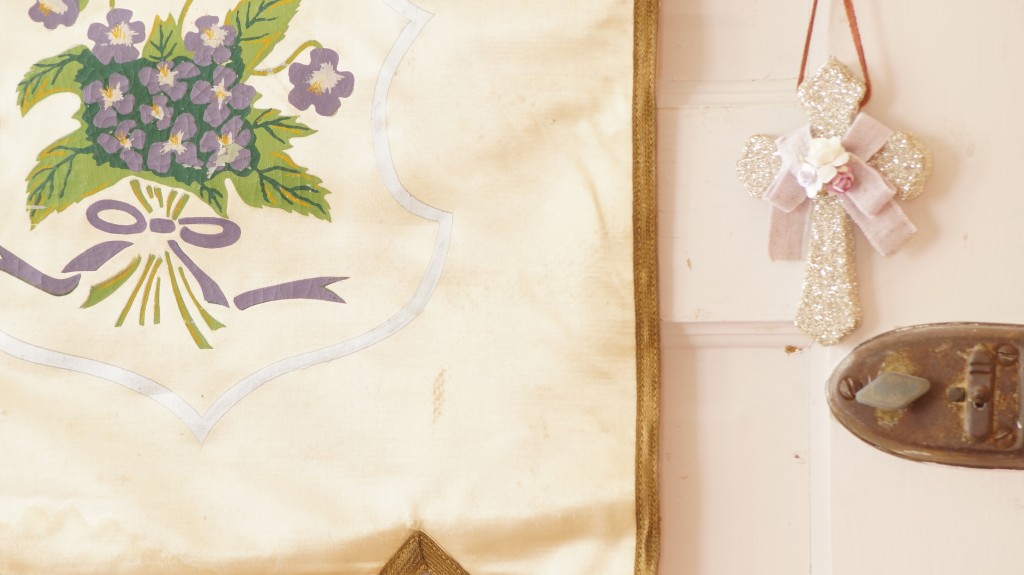 I know you are wondering what happened to my Christmas stocking.
It's still up,I just added it to a ladder I have leaning on the wall the opposite side of this old door,next to my dreadful tv cabinet 😉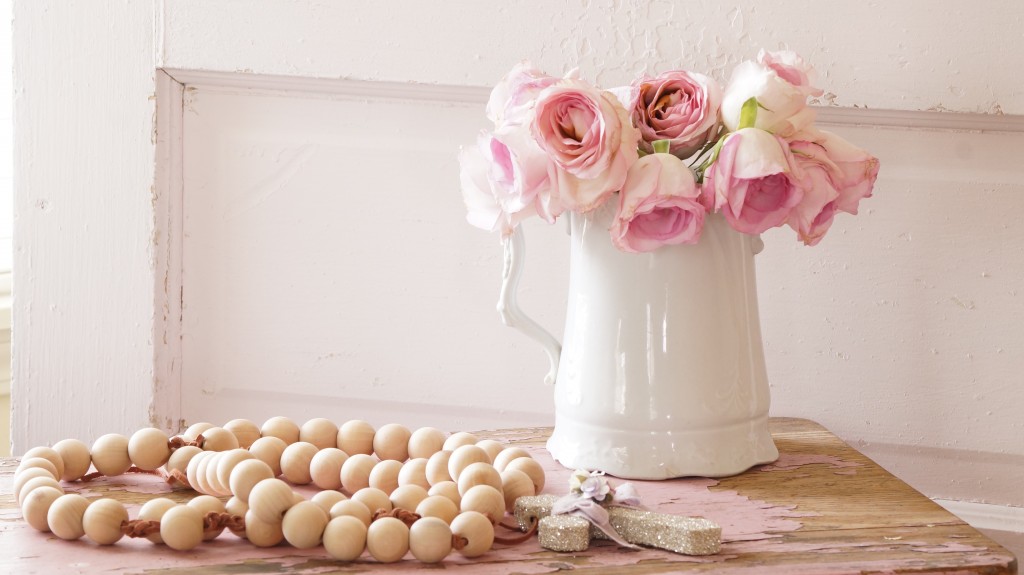 This lovely white ironstone pitcher is another recent find.
You never know when it may end up in my shop.
******Oh,yes the shop it will be closing this evening until after the holidays.
So if you see something you like grab it,because all new items will be added to the shop sometime in January.******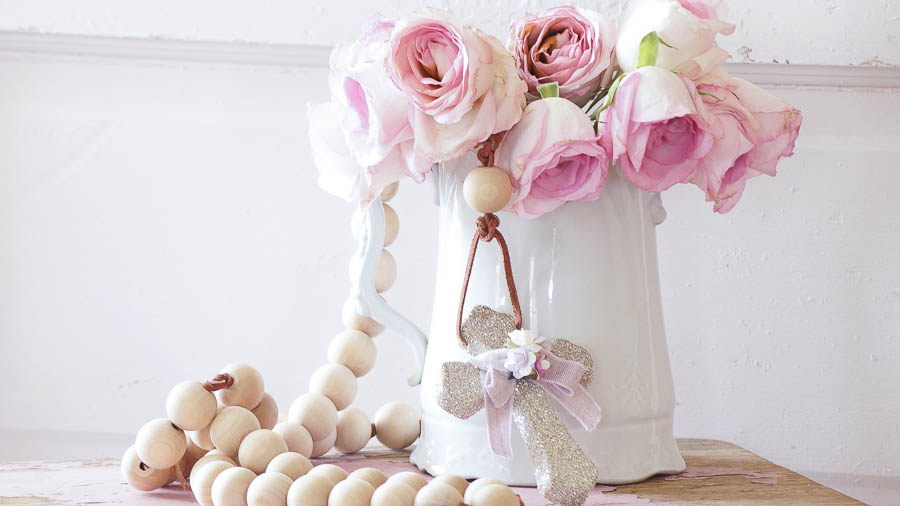 I would like to take a second and thank each and everyone of you!
Thank you for following White Lace Cottage this year,and thank you for all of you whom have purchased from my shop!
So many exciting things are ahead for the blog and shop so stay tuned!
Now I better get back to my baking…..have you started yet?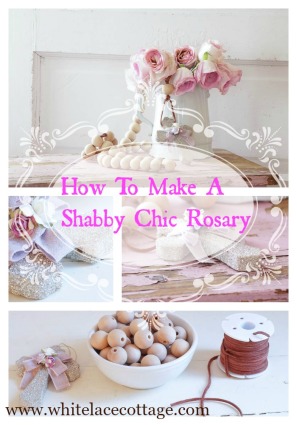 Joining: