Anti-Aging Skincare For Women Morning Routine
I've been taking care of my skin since I was a teen. But it wasn't until I was in my twenties that I started using an anti-aging skincare routine. I was smart to start so young because even though I'm aging my face is not. Yes I know that I don't look like I'm in my twenties but at 50 I think I look younger than I am. People always tell me that I look at least ten years younger than I actually am. Taking good care of my skin especially my face has always been important to me. ( Some links contain affiliates please see disclosure policy)
One thing that I no longer do is purchase products based on promises. I need to know that what I'm using really works because of the ingredients. Just because something says it will plump my skin doesn't mean that it actually works. I learned that lesson about a year ago when I started using a skincare line that made claims of over promising and under delivering.
I shared some of my favorite skincare products for mature skin many months ago.  I've changed it up slightly because I started using Retin-A in which I will talk about more in another post. But because of that switch in my skincare I also needed to switch up my morning routine.
Cleansing
One of the changes is in my cleanser. I just started using this one from Fresh Soy Face Cleanser. It smells like fresh cucumbers and is a almost clear liquid. It has is has amino acid-rich soy proteins.  Which will help support healthy skin.
Key Ingredients:
Rosewater- It's soothing and hydrating. It also balances the skin.
Cucumber extract- Is calming on the skin.
Borage seed oil- Moisturizing
It doesn't contain sodium laureth sulfates. But it does contain a small amount of alcohol which is something I try to avoid in my skincare as it can be drying. But it's far down the list of ingredients.
I've found this to be non-drying and it leaves my skin feeling clean and fresh without striping the oils off of my face. I apply a small amount the size of a pea to my fingers then apply it on my damp face. Then I take my Clarisonic Smart Profile and I massage it in, then rinse it off with cool water.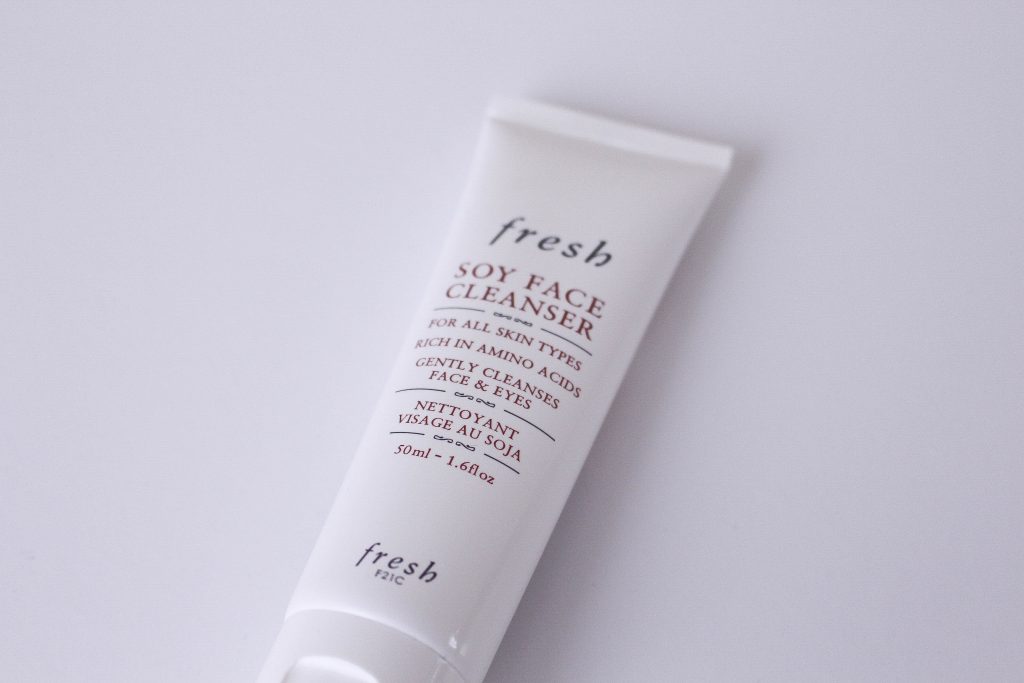 Microfiber Washcloth/Clarisonic
After I cleanse my face using my Clarisonic Smart Profile I use my damp microfiber washcloth to remove my cleanser. I love using these microfiber washcloths because they remove anything that my Clarisonic may have missed.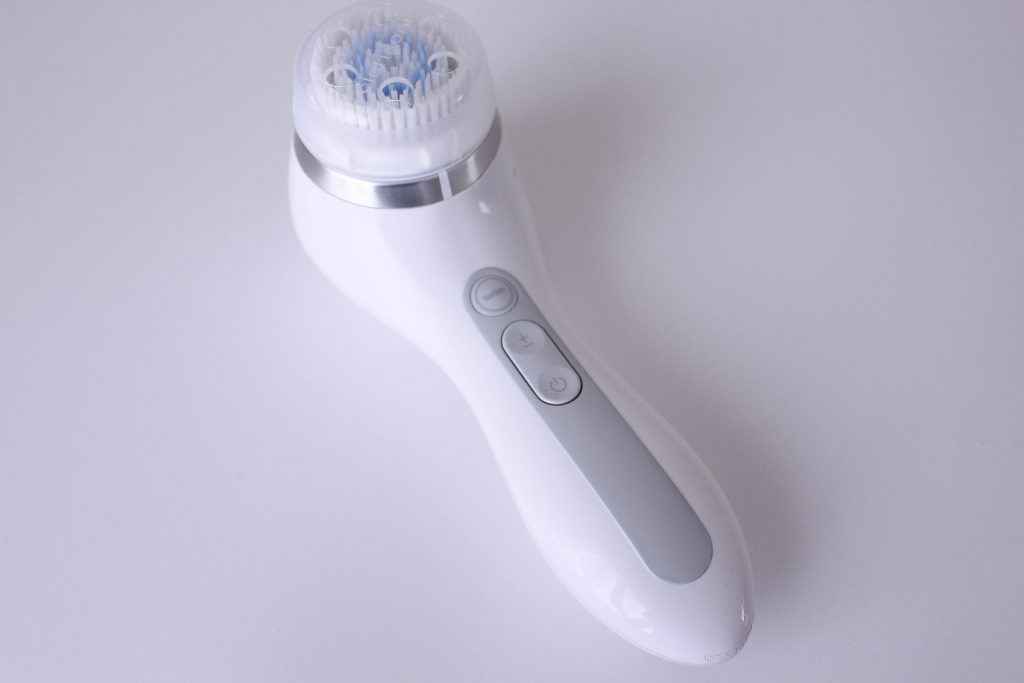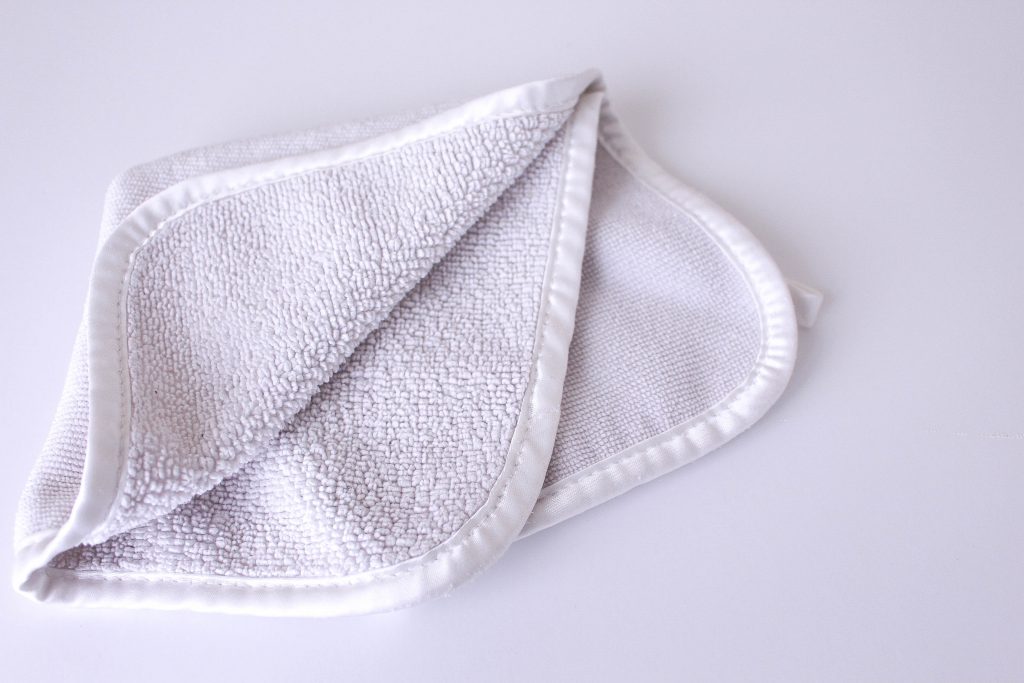 Toner
I always use a toner as part of my morning anti-aging routine. Pixi Glow Tonic is a new favorite of mine. It contains glycolic acid which is an AHA (alpha hydroxy acid). It lightly exfoliates the skin and it also helps in treating fine lines and acne. I apply a small amount to a cotton ball and then apply it to my face staying away from my eyes. My face always feels refreshed and has a nice glow after using it.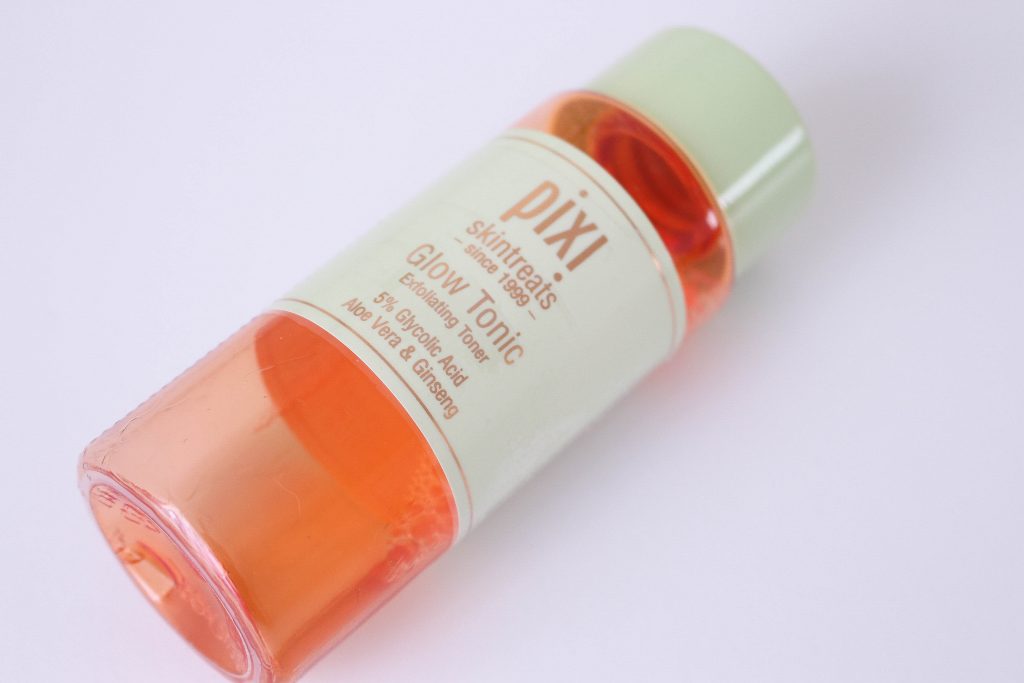 Lactic Acid
Next I used my Good Genes from Sunday Riley. I was using this as part of my night routine but since I started using Retin-A I've had to switch to using this in the morning. I pump a small amount about the size of a pea dab it on my forehead, cheeks and chin then massage it in.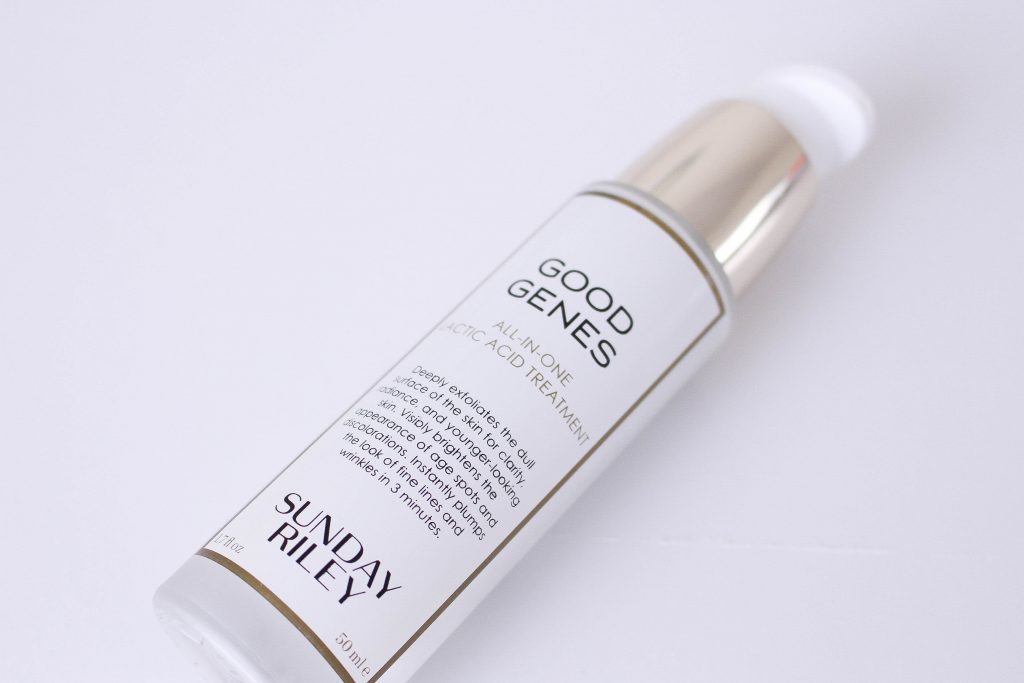 Key Ingredients:
Purified grade lactic acid which helps to exfoliate the skin.
Licorice – brightens the appearance of hyperpigmentation.
Lemongrass- boost radiance.
Aloe- soothes the skin
This can be used both morning and evening but I don't think it's necessary in my routine. I find that it not only helps keep my dry skin at bay it also give my skin a nice glow.
Peptides
My next step in my anti-aging skincare routine is using Matrixyl synthe 6. It's a powerful peptide that helps to boost skin and has anti-wrinkle benefits. I apply two drops to my fingers then apply it to my neck and face.
Key Ingredients:
Water, matrixyl synthe'6, aloe, glycerin, hyaluronic acid, benzylalcohol, DHA.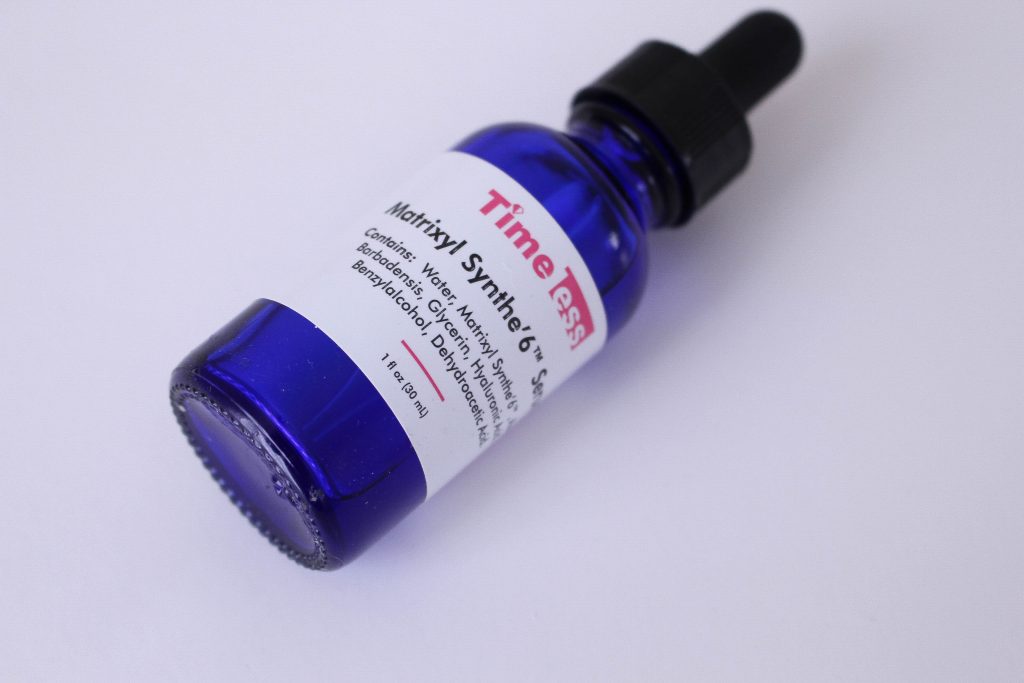 Vitamin C
I've been using vitamin c for years but I never realized that I was using it the wrong way. Vitamin C should be stored in an airtight container avoiding light or air as this will make it breakdown and go rancid quickly. I discovered Drunk Elephant C-firma almost a year ago by another makeup guru. I love this serum as it plumps up my skin and I've see a dramatic loss in my hyperpigmantation. I apply one pump to my face and neck. One pump is all that you will need. It spreads on the face easily. Always make sure your skin is not damp before applying this. Vitamin C has many benefits including that it will maximize your sunscreen making it perform better on your skin.
Key Ingredients:
L-Ascorbic Acid 15%, Ferulic Acid, Vitamin E 1%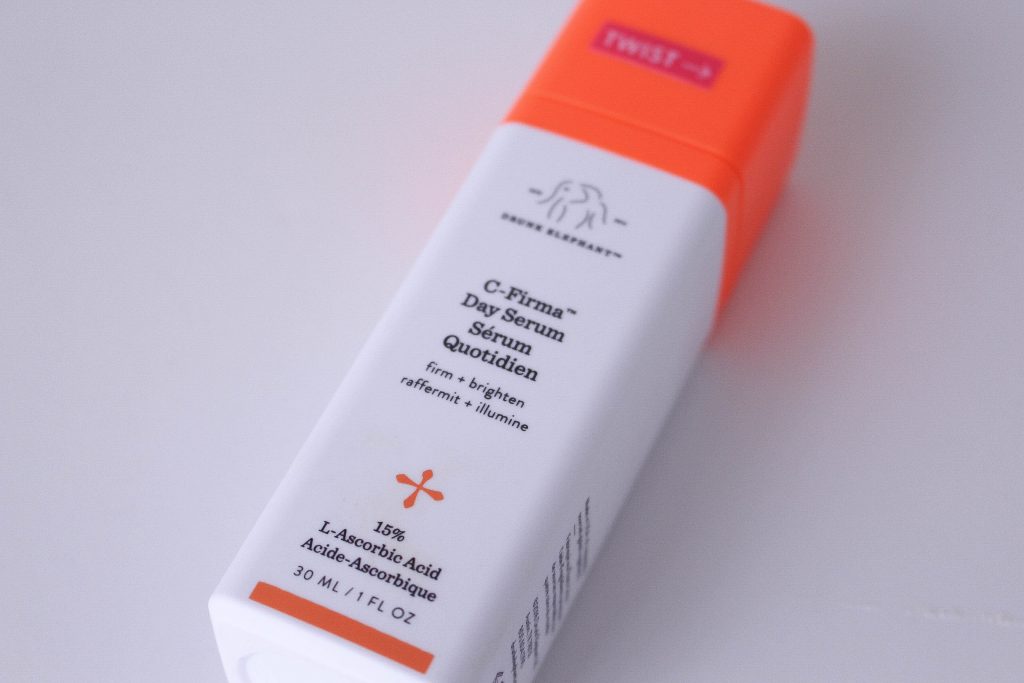 Sunscreen
Using a good sunscreen is key for anti-aging. Your face will be vulnerable to the sun especially if you are using Retin-A. Even on a cloudy day always wear a sunscreen. I not only wear sunscreen but when I'm out walking around I also wear a hat. Using a foundation that has a sunscreen is great extra protection but don't rely on it. As you wear your makeup some of it will start to wear off. So wearing a sunscreen of at least a 50 is a must. I've been using this sunscreen by Coppertone and I've been loving it. This sunscreen blends in well without feeling thick, greasy or like I have a mask on my face. My makeup applies well and stays on without sliding all over the place.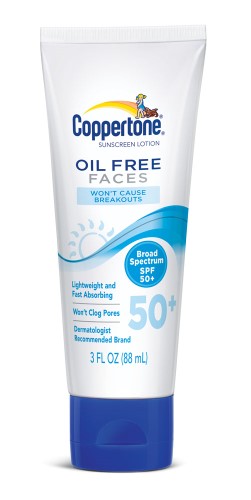 Moisturize
Finally in your anti-aging skincare routine make sure that you apply a moisturizer. I like using one from Drunk Elephant called B-Hydra. It's very light and one pump is enough for my entire face. It's also light enough to wear under my makeup.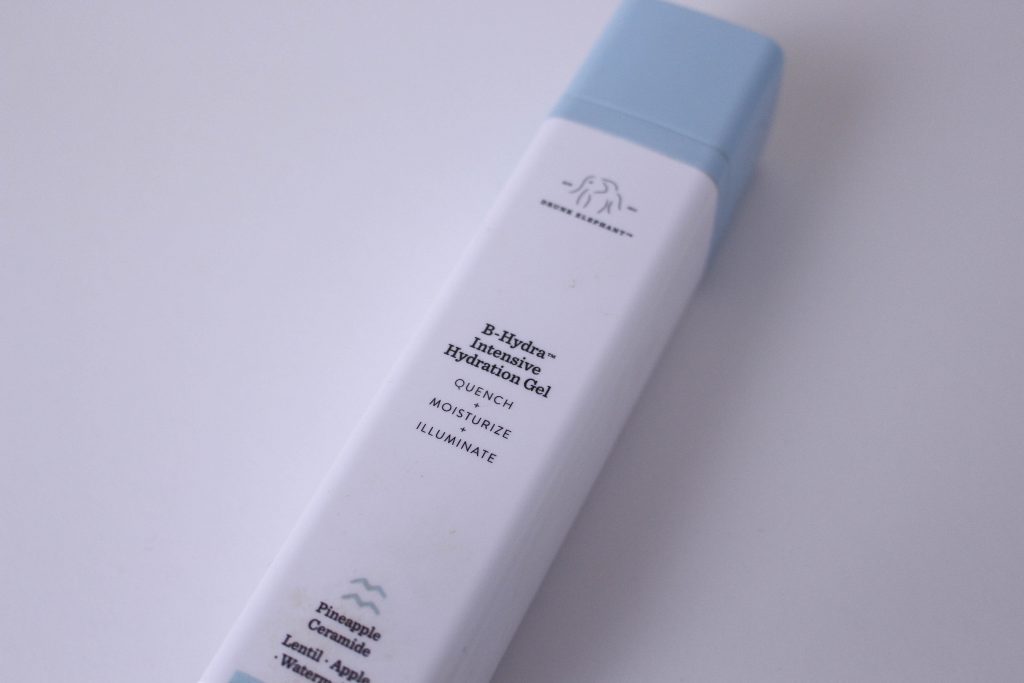 Key Ingredients:
Pro-Vitamin B5 Humectant- Boosts moisture
Pineapple Ceramide- Helps with  hydration and helps to improve skin texture and tone.
Sodium Hyaluronate Crosspolymer- Improves the appearance of fine lines.
Watermelon Rind/Apple/Lentil Complex- Helps in providing hydration and reduces the appearance of fine lines.
I like changing my skincare routine and I'm currently changing my anti-aging skincare routine. As with all skincare I would like to use what I'm adding into my routine before I share it with you. I always want to share my honest opinion on products I use. I don't want to recommend products that I don't like or ones I don't use. I'm also not a skincare expert I'm just sharing what works on my combo oily/dry skin.
What are your go to skincare products for your anti-aging routine?
Watch my skincare routine on the video below.

Shopping Guide-
Coppertone Oil Free Faces SPF50
Save
Save
Save
Save
Save