How To Paint Fabric Furniture
Many years ago as I was watching one of my favorite tv shows Trading Spaces. I watched in horror as Hildi shared how to paint fabric. This was a large sofa that she decided to paint. I thought to myself why would anyone in there right mind paint a sofa? I imagined it cracking as they sat on it. I can't remember what kind of paint that she used. But I do remember that she let it sit outside to dry and it rained… and that was the end of that sofa. Then I started blogging many years after that show and I discovered chalk paint. I decided to paint a chair of mine and I was so impressed on how my chair looked and felt. I wanted to share tips on how to paint fabric so you don't make any mistakes.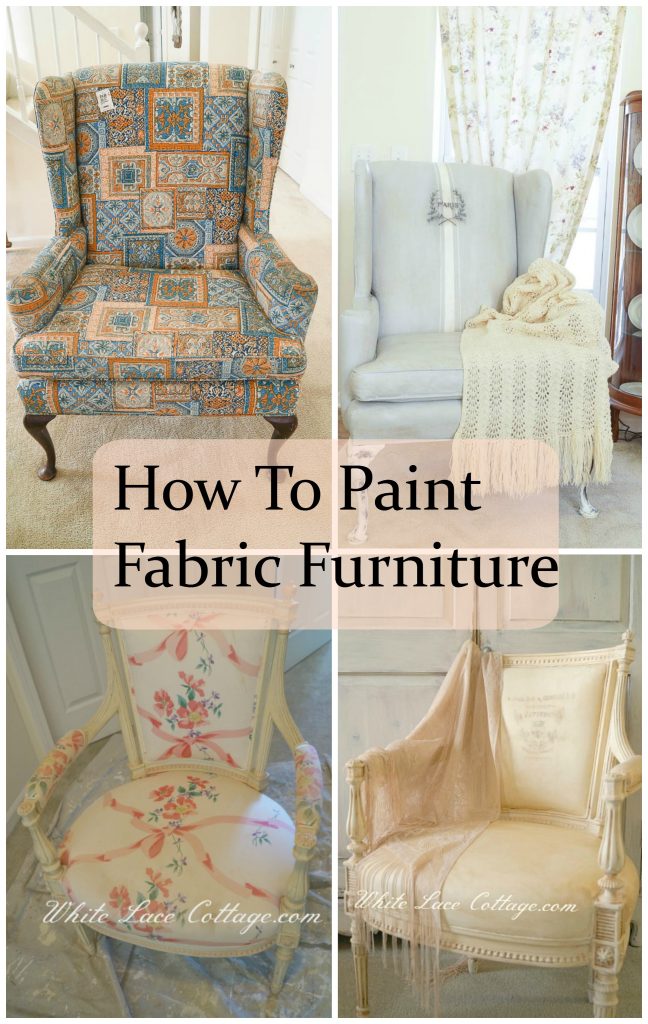 Find The Right Piece
Not all fabric should be painted on. It's a lesson that I learned the hard way. I'm never afraid to experiment and try new techniques. After painting a few chairs with lots of success I decided to paint a chair that had velvet fabric. This was a big mistake. Because of the texture the paint didn't adhere well. Look for furniture fabric that's smooth and has no texture. This will have a much better end result.
Inspect It
Before you purchase a fabric piece of furniture like a sofa or chair make sure that it's in really good condition. Pass on any pieces that are really dirty. Even if it has pet hair not all of that hair will come off even if you vacuum it. Again I'm sharing from my personal experience. Once you start painting that hair or dirt will not disappear. The paint will only enhance it. Also look for any rips or tears in the fabric. The paint isn't going to magically repair those flaws so pass on pieces that are not in excellent condition.
What Paint To Use
You can't use paint that you use on your walls. It won't work. You'll end up with cracks in the paint. Especially when someone sits on it. The best paints to use for painting fabric are paints specifically made to do this. The only paints that I'm aware of is a chalk and clay based paints. and clay based paints.
Will It Crack?
I get this question all of the time. People will ask me if the paint will crack once someone sits on furniture painted . I have not had that happen to the pieces that I've painted. At one time I had two upholstered pieces of furniture that were painted in my home. I only have one piece now because I sold the other. It's used and after several years it's still not cracking. Part of the reason that it doesn't crack is the paint and also the finishing. There are two ways you can finish a piece. You can apply wax or you can seal it with a water based top coat. The wax will not come off on clothing. You will need to make sure that you let it dry and cure first before buffing the wax. Once it's cured you can wax it. It's super smooth and you will be shocked that it's paint because it will look and feel like pleather.
Is It Practical?
Yes fabric furniture painted is very practical. You can still sit in your piece and use it. This is a great alternative if you are on a tight budget and you're afraid to try to reupholster a piece. Sewing a slipcover is an option if you're a sewer. If you can sew than it's not an option. It's also cost effective. New furniture, slipcovers and hiring someone to reupholster a piece can cost lots of money. You will use very little product so you're saving lots of money.
Here are a few of the pieces that I've painted using chalk and chalk type paint. Both have a beautiful finish. These were thrifty finds that had ugly fabric. Instead of reupholstering I painted them. Click on each link below for details.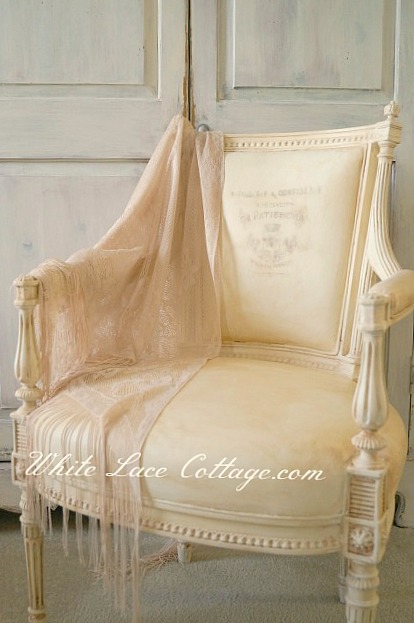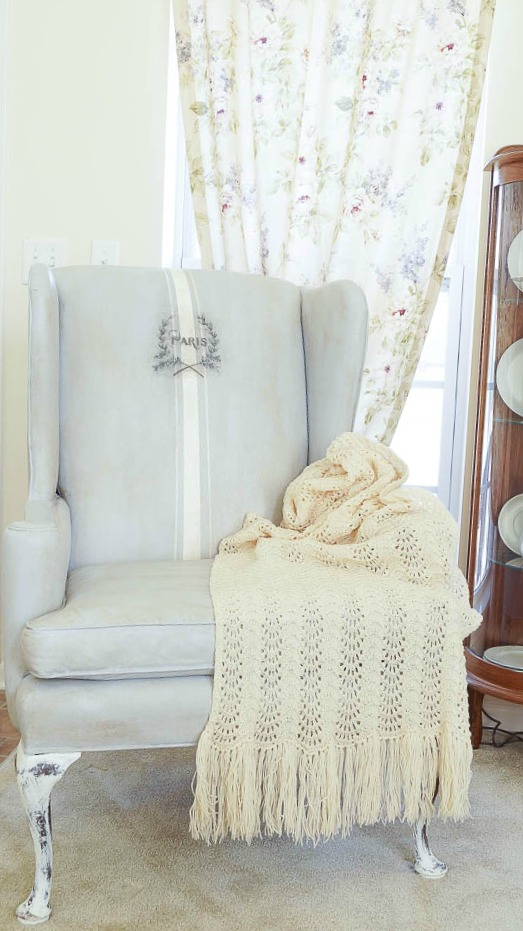 Save
Save
Save
Save
Save
Save
Save
Save
Save
Save
Save
Save
Save