Small Kitchen Island Ideas With Seating
Until we moved into our current home with our kitchen island I never understood the point of having one. I will tell you that having a kitchen island is one of my favorite parts of my kitchen. We are planning on downsizing in the next couple of years and I started looking into small kitchen island ideas. Next time I would rather get a portable island than a large one. A small kitchen island that's not built in will give me the freedom of changing it out if I get tired of the style. I can't do that with our built in. (This post contains affiliate links please see disclosure policy) Here are a few things to think about if you're planning on adding a kitchen island big or small.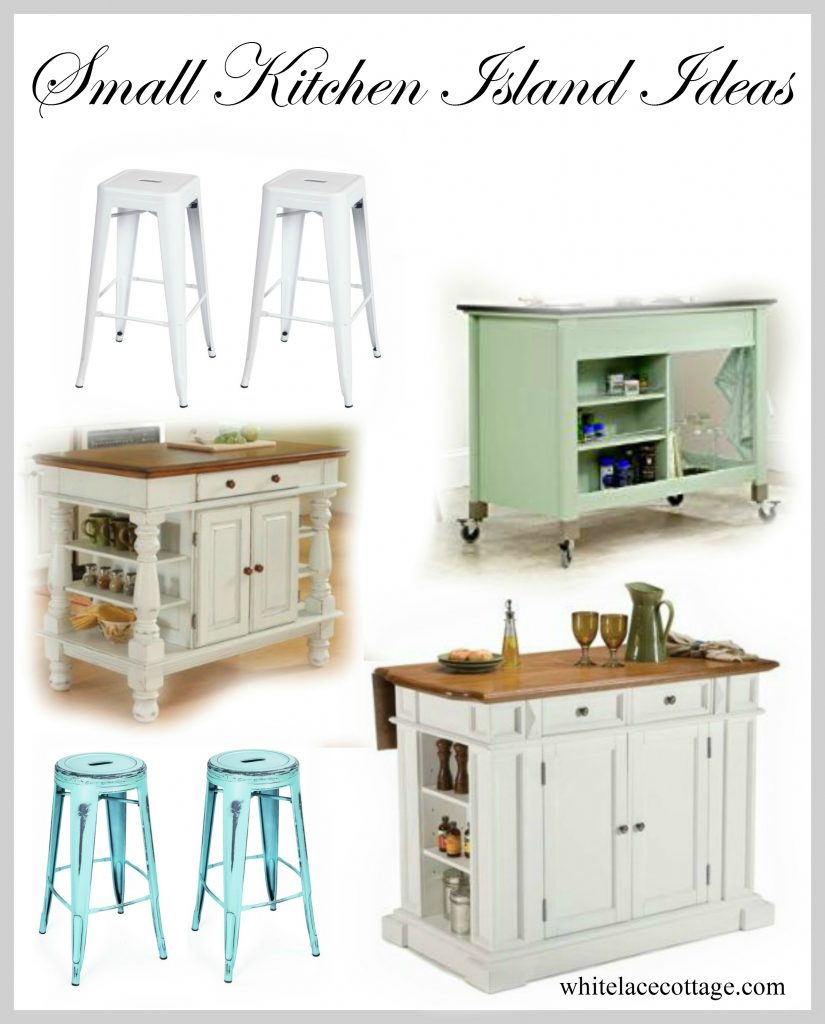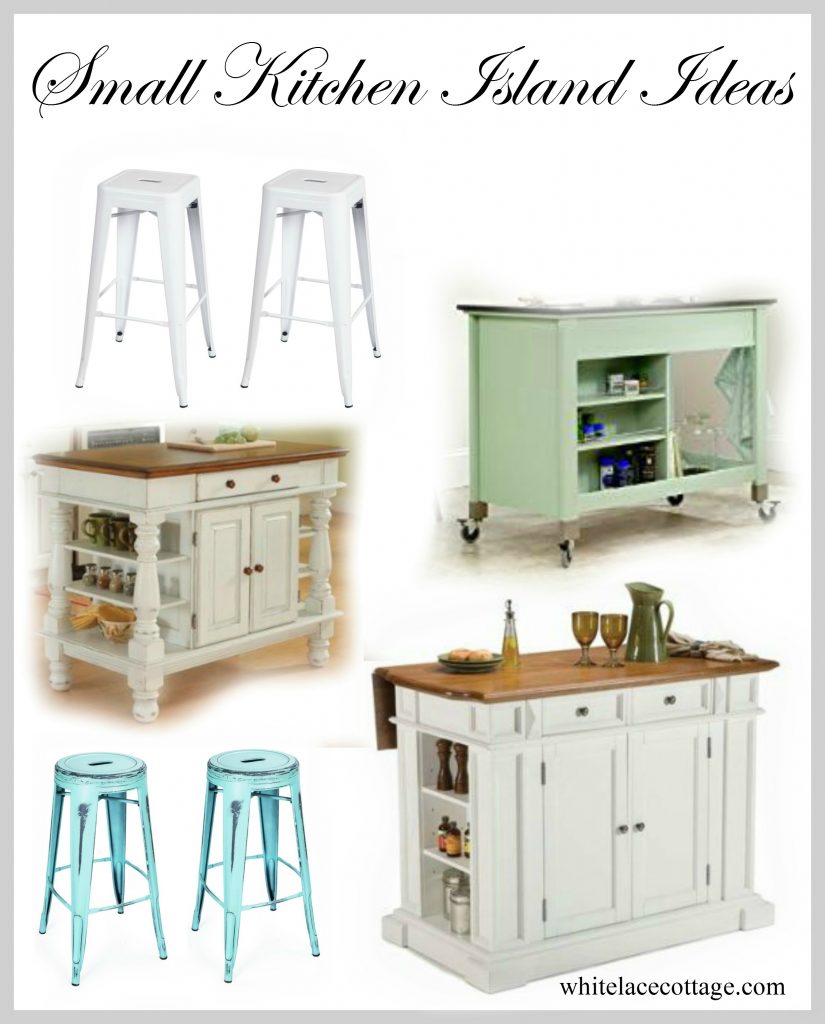 Tips For Kitchen Islands
Think about how you are going to use your island. Are you going to need extra seating? If you do make sure that you find one that not only fits well in your kitchen space but one that will give you room for seating.
This portable kitchen island is perfect for extra seating. The top opens up to extend the table top and room for seating. This one comes in a few different colors to choose from but you know I love my white.
Home Styles 5002-94 Kitchen Island, White and Distressed Oak Finish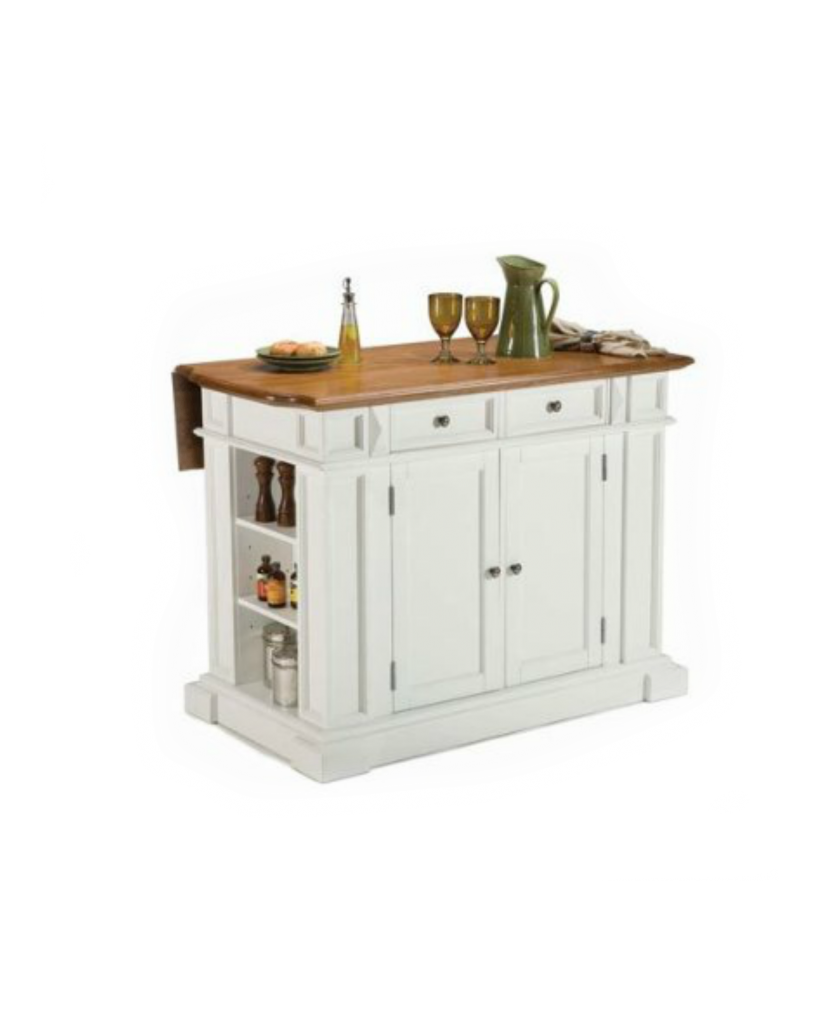 I love the look of these metal stools. They also come in a variety of colors and they don't take up much room and would work perfectly with a small kitchen island.
Adeco 30-inch Metal Bar Stools Barstool Tolix Style Industrial Chic Chair, Glossy White, Set Of 2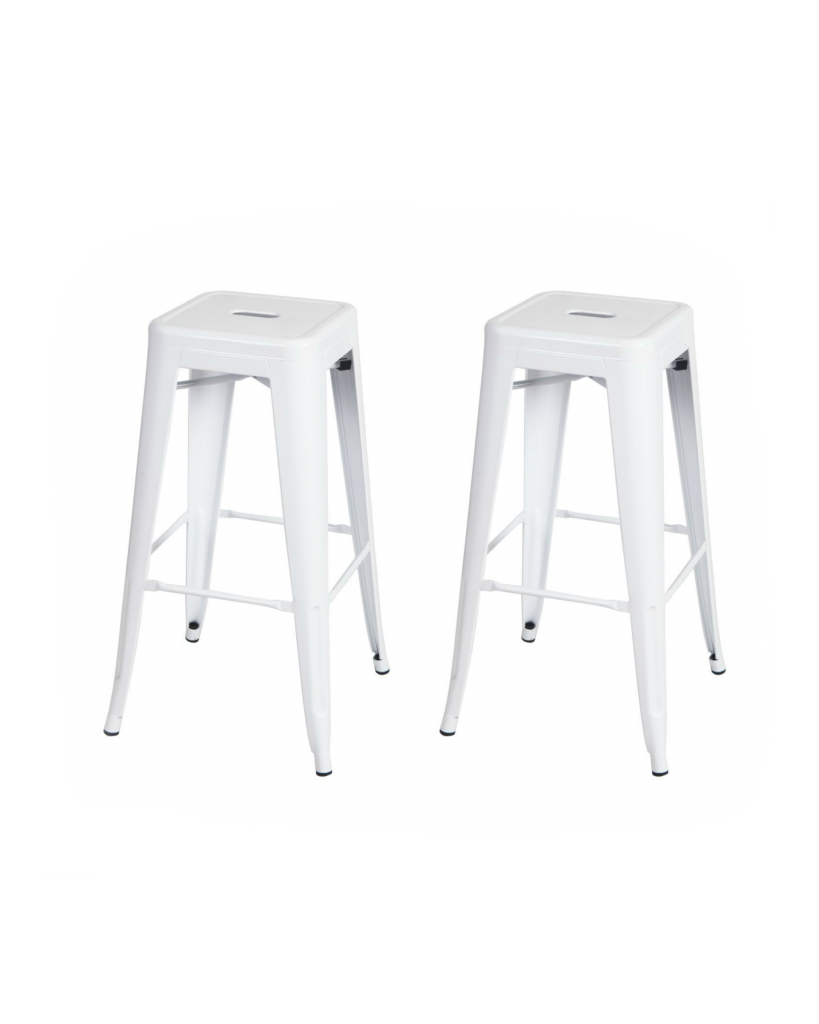 These stools would work great with this small kitchen island if you're looking for a pop of color.
Adeco 30-inch Metal Stools, Vintage Barstool, Antique Light Blue, set of 2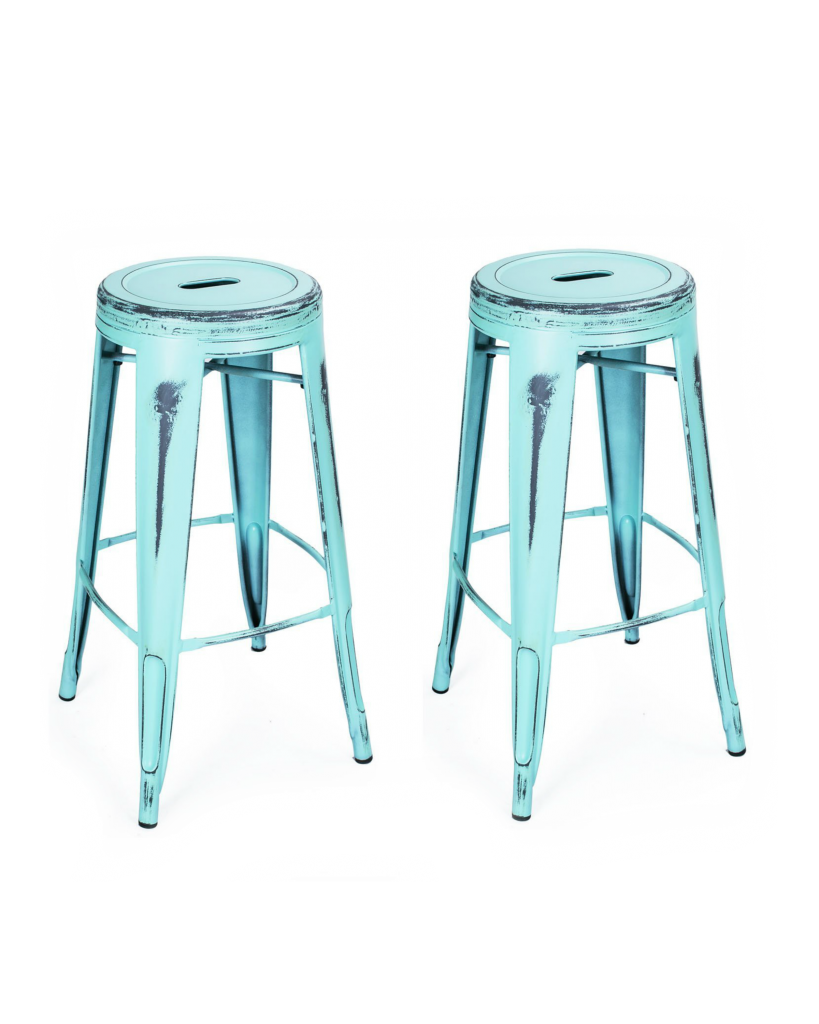 Besides extra seating another thing to consider is storage. Some small kitchen islands have storage with drawers and closed cabinets. While islands can be open with a bottom shelf or no shelf at all. As you can see this is a small kitchen island but it still has plenty of room for storage. This island would be great for food preparation or entertaining.
Home Styles 5094-94 Americana Kitchen Island, Antique White Finish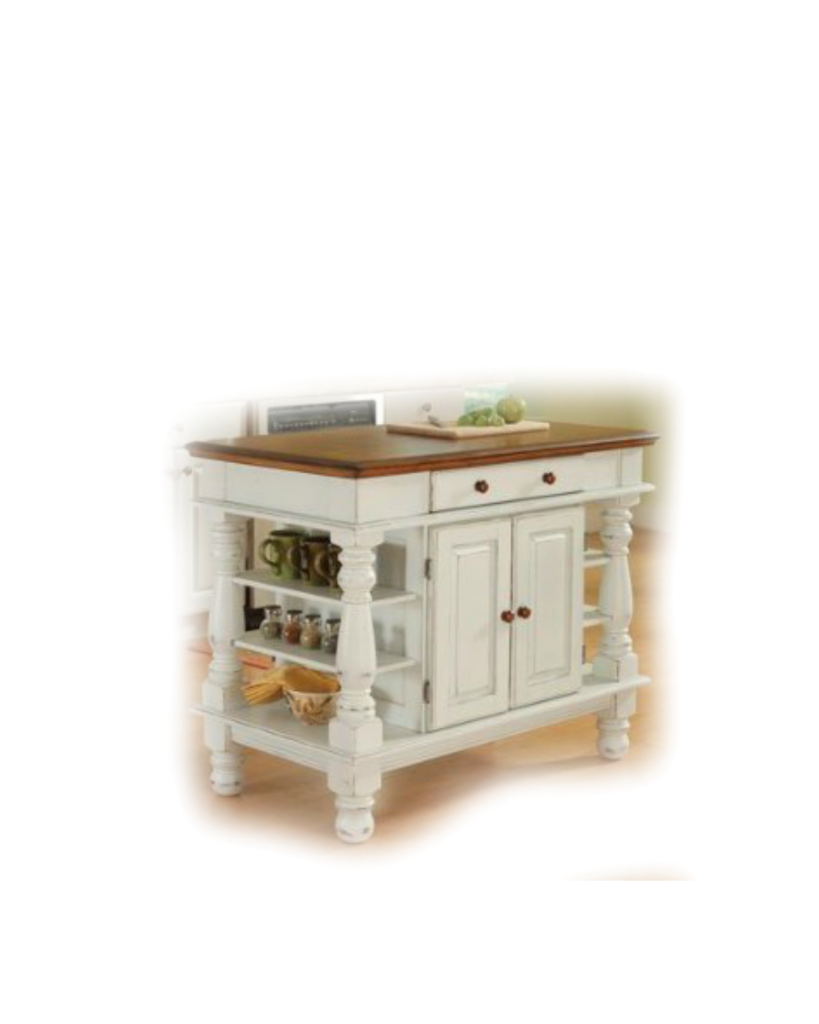 If space is tight in your kitchen but you'd like to add an island this portable one could work. Especially if you don't have the space to keep it in the center of your kitchen. This can be placed on the side of your room or even used in another room and brought into the kitchen for baking or entertaining. It also has lots of storage.
Sauder Cottage Collection Mobile Kitchen Island – Rainwater Finish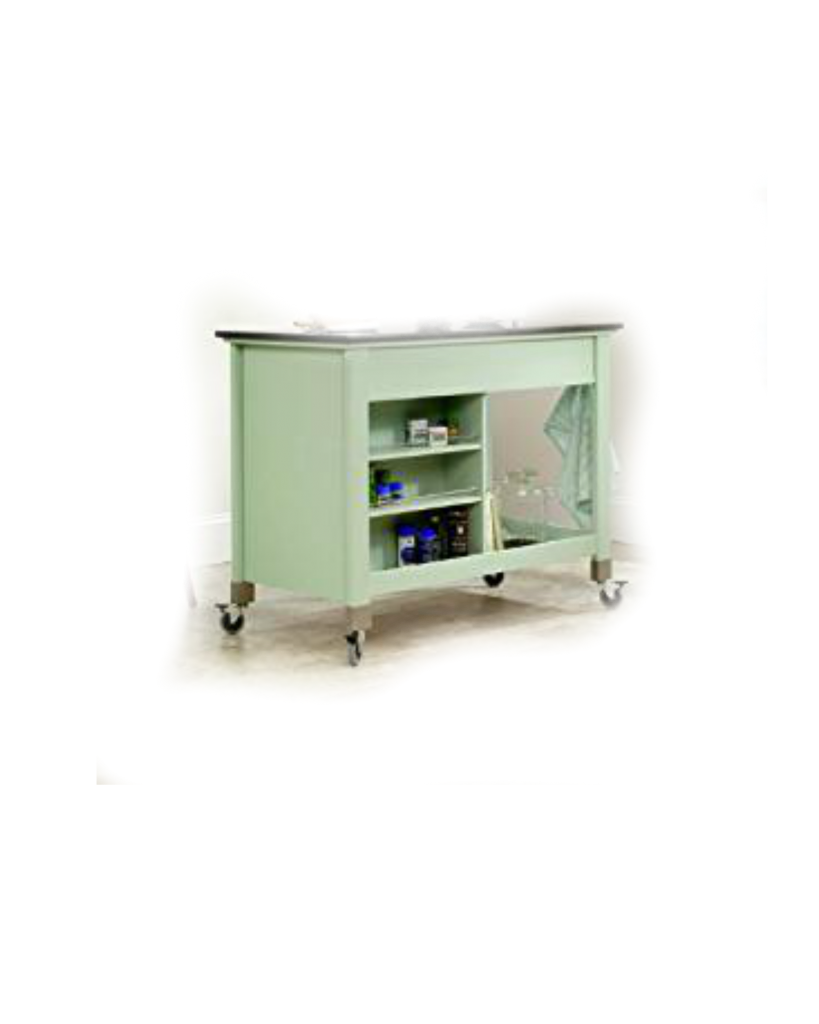 Whatever space you have in your kitchen adding a small kitchen island is possible. Which one is your favorite?
Here are a few ideas for adding Glam style to a farmhouse kitchen.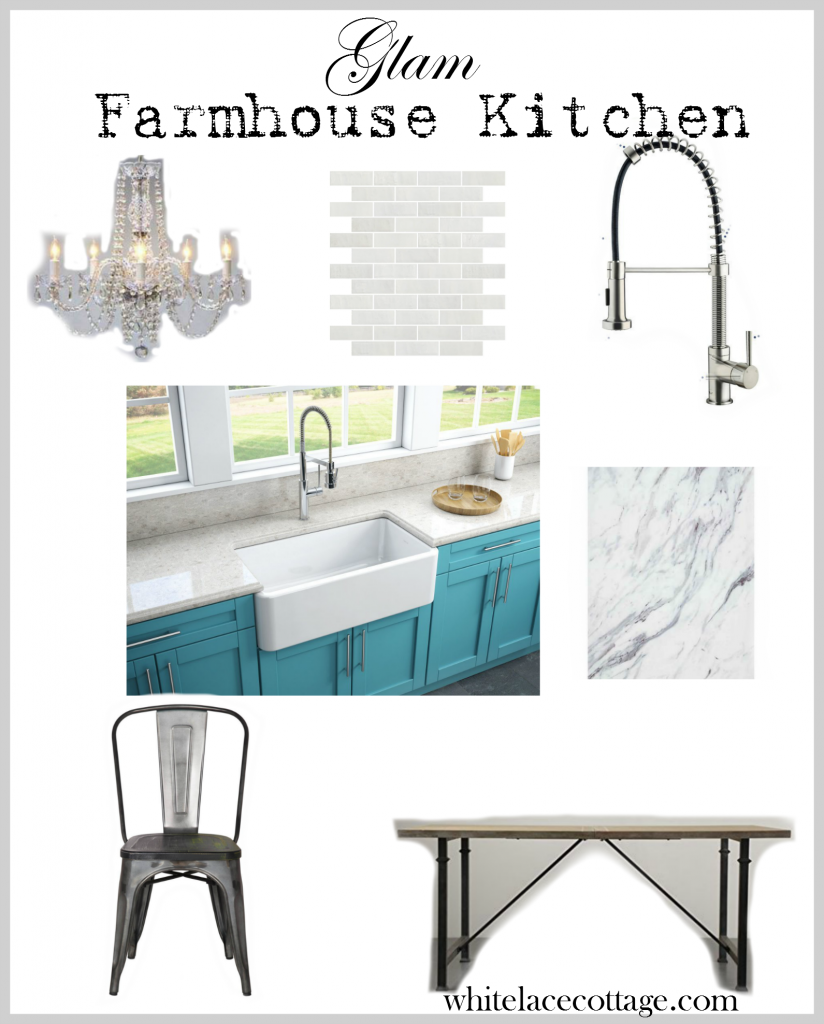 Adding faux tin ceiling tiles to a kitchen island.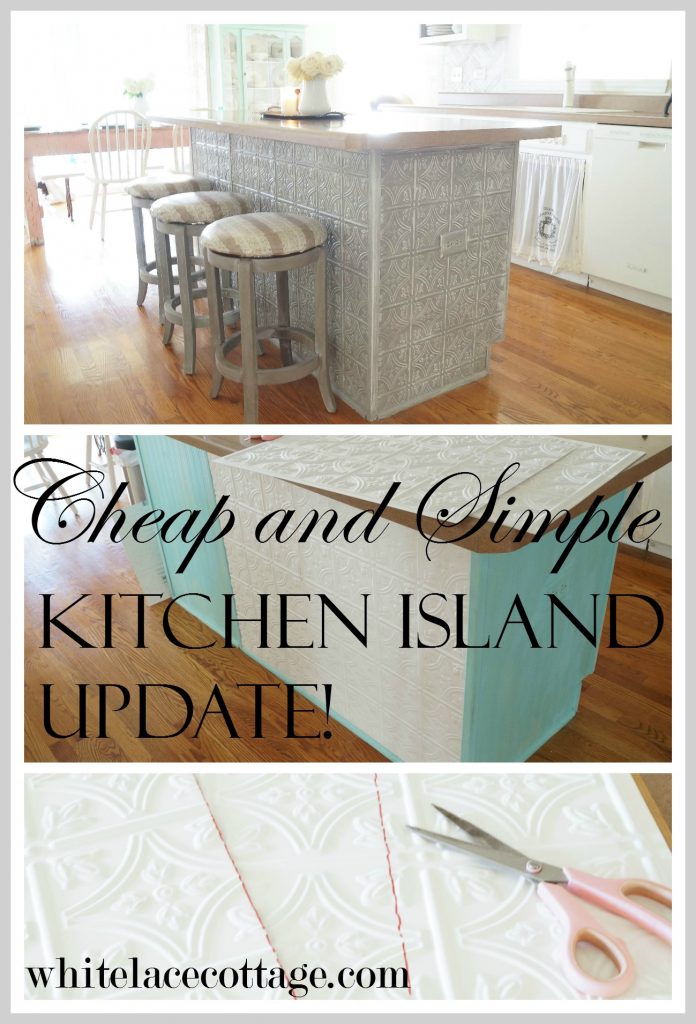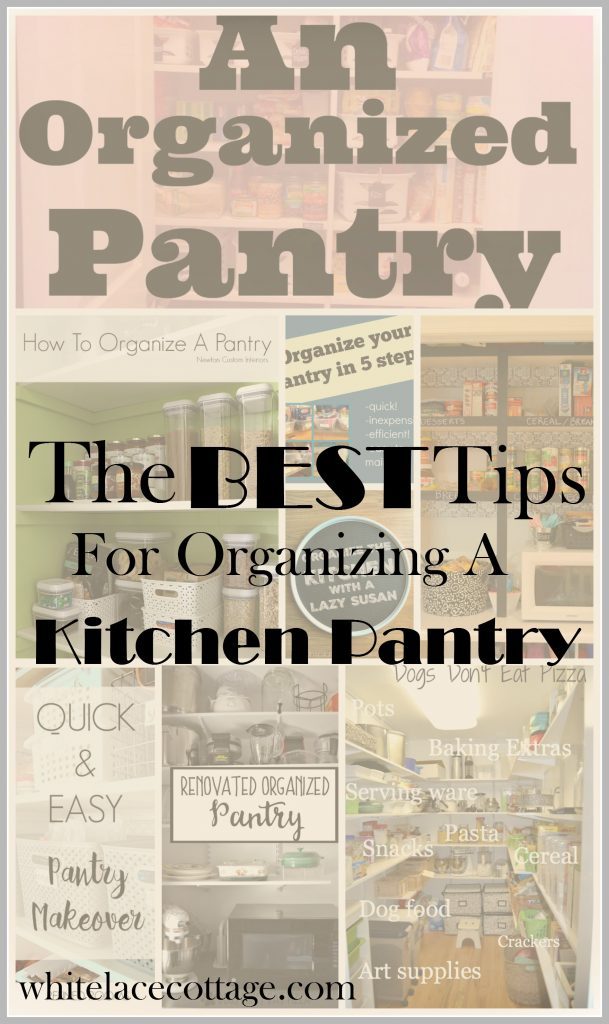 Save
Save
Save
Save