How To Paint Like Pablo A New Painting Concept
Recently when I attended the Heirloom Traditions deminar they introduced this new painting concept called Paint Like Pablo. It let's anyone become an artist. You'll be surprised to hear this but,  I've never created a painting. Although I've always wanted to try it, but held back because of my lack of confidence. When Heirloom Traditions paint came out with this concept I was all over it!
(This post contains affiliate links, and is sponsored please see disclosure policy)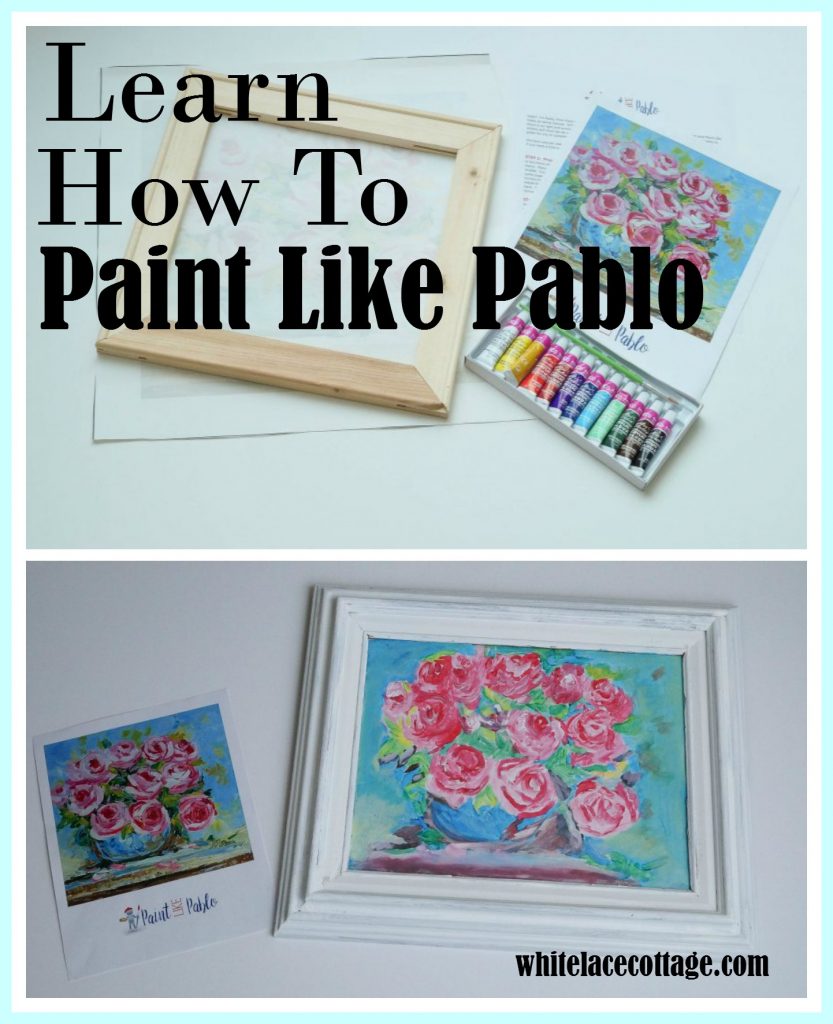 Do you remember paint by numbers? Well, paint like Pablo is very similar except you don't have numbers. Let me explain how this works. First you chose your image. Click HERE to see images.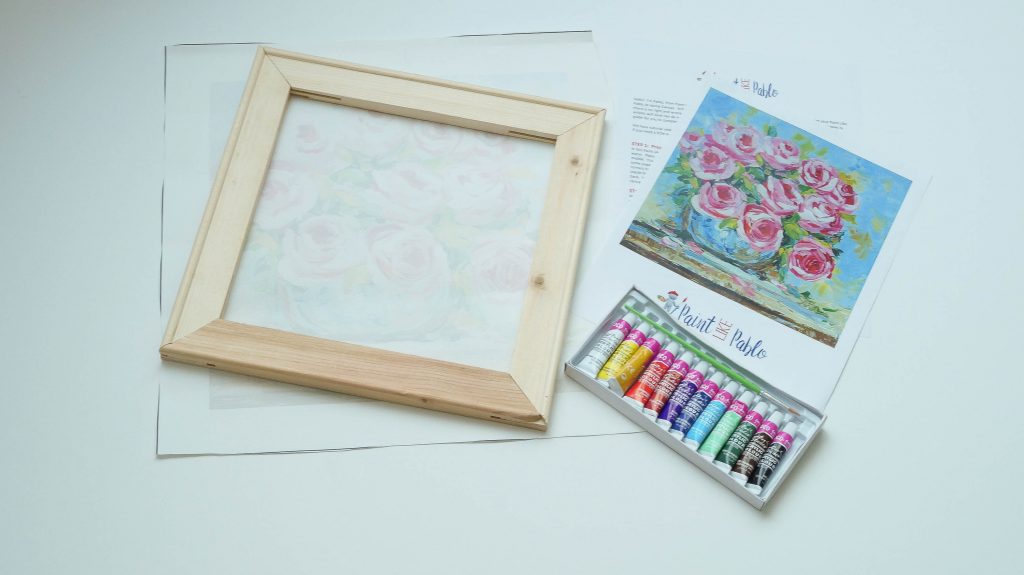 You will receive your paint like Pablo canvas printed in the photo you chose. But it will be very light. As shown in my photo above. Along with your printed canvas, you will also receive a paint kit with acrylic paints and a brush to use on your project. You can use these paints anyway that you wish. Mix the colors and make this piece your own. I choose this rose canvas for my first painting, what a surprise huh?
Then you paint your canvas using colors you see in the canvas. So instead of numbers, just look at the colors and paint your canvas. I guess it's sort of like coloring, but your using paints.
Oh, this paint like Pablo kit also comes with a frame, or you can use your own. I decided to use my own frame because the frame that came with the kit is a little small and cut out most of the painting. I already had a wood frame I found at a thrift store. I stretched the canvas and stapled it to the back of my frame. This was very easy to do. Then I painted my frame after the canvas was in the frame. I would NOT suggest doing it this way. I should have painted it first, but I changed my mind about the color of the frame once the painting was done.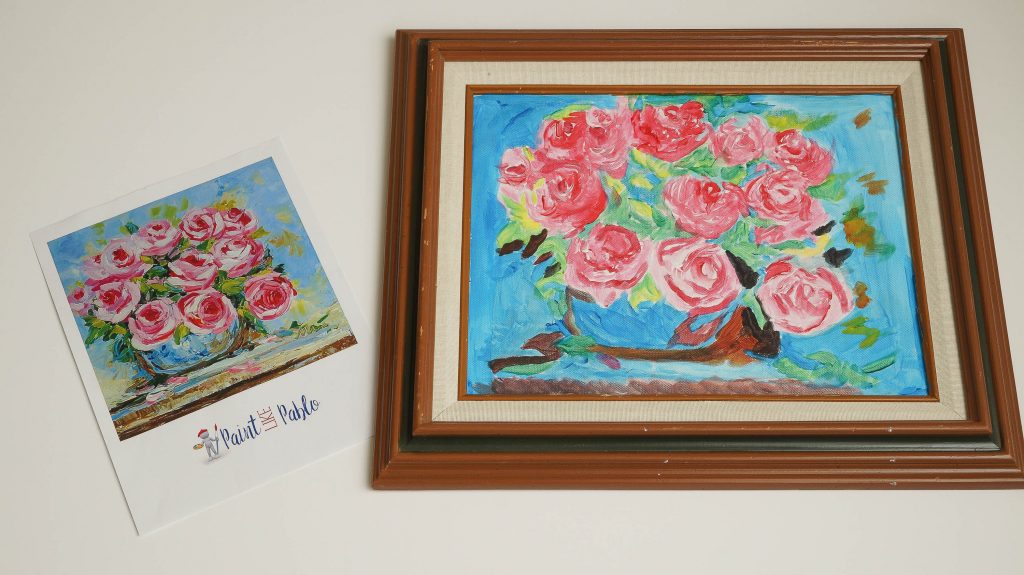 Here's my advice on painting a paint like Pablo, have a glass of wine handy so you can take a few sips as your painting. Okay, I hear you laughing. Well, wine will relax you as your painting. I'll admit I didn't have a glass of wine, but next time I will 😉
This was a very simple project to do and would be so much fun to do with a group of friends! How about a wine and painting party? And hey you don't need wine to paint, just make it a fun girls night and have fun painting. I guarantee you will have so much fun with these paint like Pablo kits! And they would make a great gift for someone special!
So, what do you think of my first painting? I shared this on my Instagram page and someone was asking to purchase it. I have to admit I was shocked! Well you know how it is, we are always critical of our own work.
To purchase Paint Like Pablo click HERE.
Use coupon code WHITELACE to recieve 10% off your order!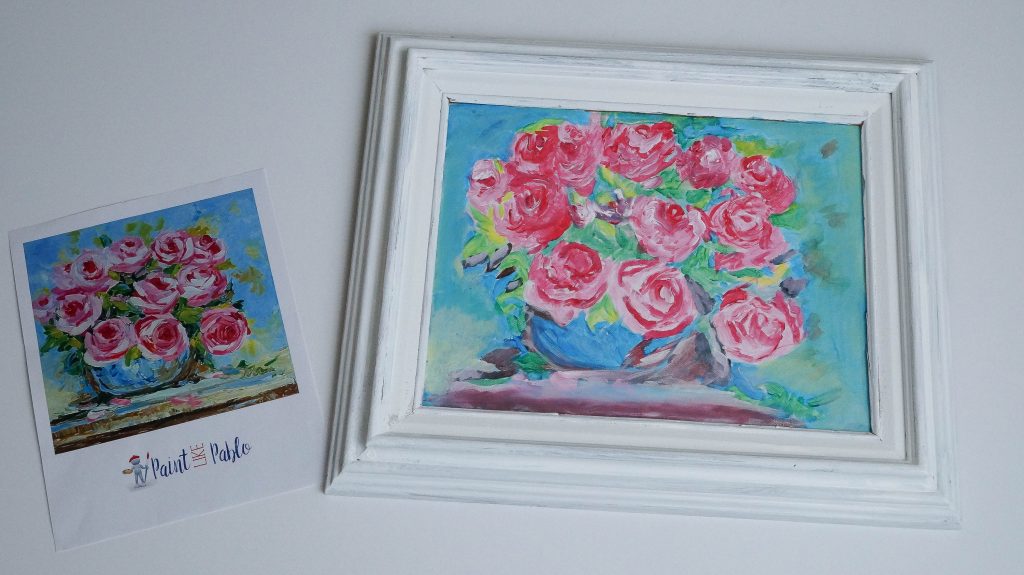 Before I end this post I wanted to share a giveaway with you all. Today is my birthday and it's a biggie! I turn 50, hey that rhymes! Anyway I wanted to host a giveaway, I don't do these very often, but I'll never be turning 50 again, right? This is a thank you to all of you that have been following along. I wish I could give each of you this amazing kit, but only one person will win this amazing kit!
I am blessed to have connected with Heirloom Traditions paint. And with that connection I created a line of signature paint colors. And guess what? In honor of my 50th birthday, you have a chance to win this boat load of paint, including all of my signature paint colors! Here's what you have a chance to win.
*The sample size paints are the smaller containers in the photo below and are not the larger size. Colors included are listed below and may not be the ones shown in the photo*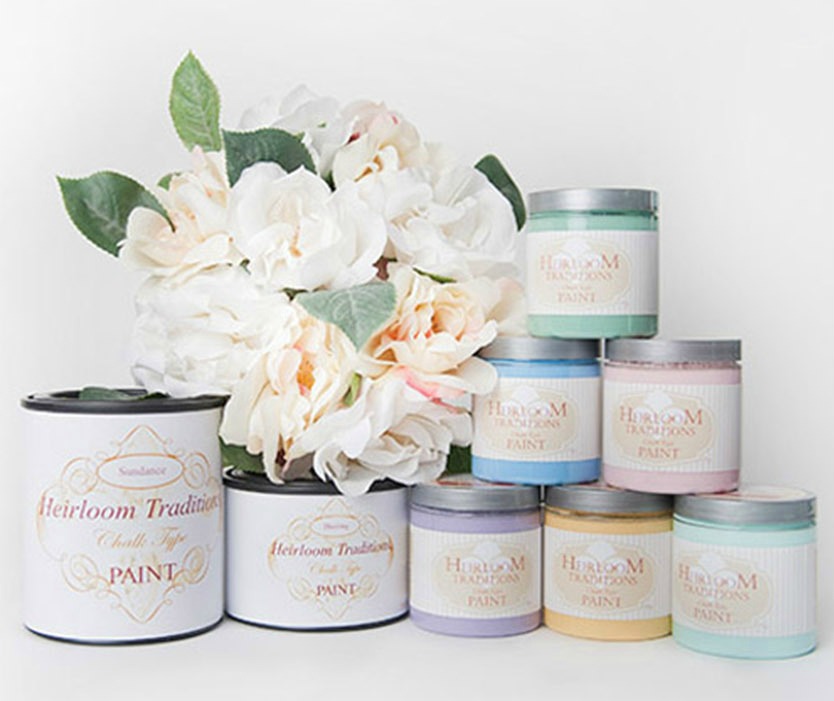 23-8oz samples, pre-selected colors,  1-Clear Spray Wax, $350 value!
Here are the colors-
White Lace, Posh Pink, French Butter, Vintage Green, Chippy Blue, Peach Patina, Ruffled Lilac, Irish Linen, Steamer Trunk, Black Bean, Naval, Moody, Bugle Boy, Engine No 9, Peachy Ken, Marilyn's Lipstick, Azalea, Vintage Violet, Synergy, Tanya, Tiffany, Alexandrite, Feathered Nest.
To Enter:
Leave a comment below telling me what projects you'd like to use these paints for.
Sign up for my newsletter, if you're already a subscriber let me know in the comments.

For extra entries:
Rules:
Open to US residents only. Must be 21 years or older. Giveaway ends on August 31st 2016, at midnight CT. Winner will be chosen at random. Winner will be notified via email. If the winner does not respond within 24 hours a new winner will be chosen at random.
Good luck!