Outdoor Space That Has Beautiful Style
My outdoor space has just been given a super quick update. And for very little money I gave my outdoor space style. Oh, and I wanted to thank you all for sharing your thoughts and ideas, they were super helpful. If you missed it, you can read about that HERE.
(This post contains affiliate links, please see disclosure policy)
I was thinking of purchasing a new table and chair set, but you've convinced me to wait and use what I already have. So, I went out and purchased several cans of Krylon Color Master paint in white satin. My brown chairs really sucked up this paint. It took two cans of paint for each chair. I also painted my green bounce chair using this same paint, this took a can of paint.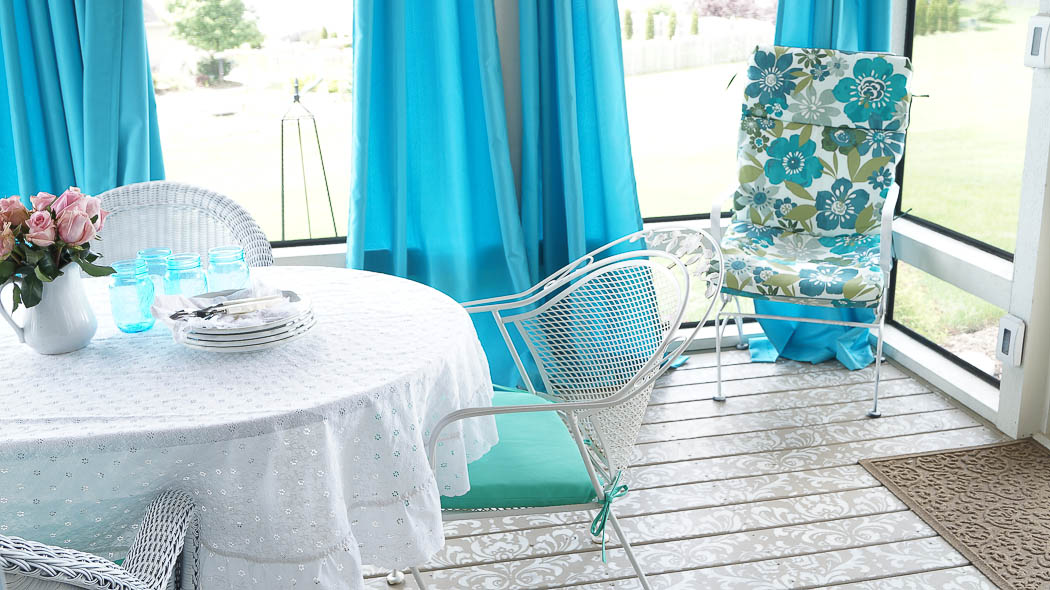 MY LATEST VIDEOS
My next dilemma was what cushions to get for the chairs. This was difficult because of the seat sizes. You would think that chairs have similar sizes, but they don't. My search for chair cushions began at Home Depot. I found cushions that I thought were perfect in size, and color, but they were very expensive at 30.00 a piece! Once I got them home none of them fit, so they all went back.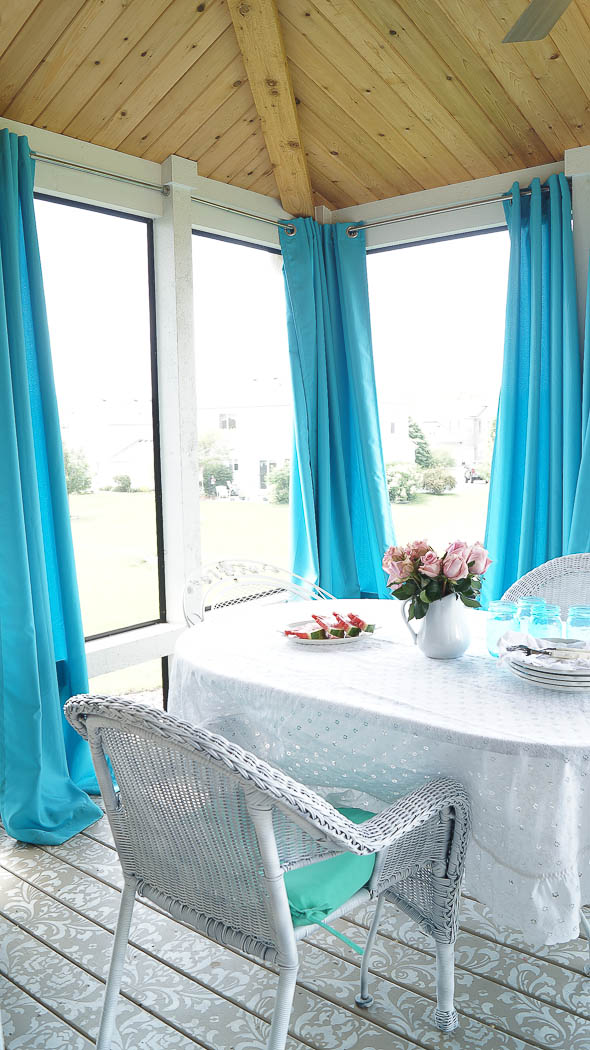 My next stop was our local Menards, they had cushions and after measuring, they were a little off, but I thought they would work. Again, once I got home and put these on our chairs for our outdoor space, these didn't work, they were lower in price at 15.00 a cushion.
So, instead of driving everywhere I started looking on line to see what I could find for our outdoor space. And I stumbled upon these cushions from Target, the price was right, and the size was really close to what I needed. I took a drive to Target and they had enough cushions for our chairs.
They were already cheap at 9.74 each on sale. Then a store employee saw me standing near the cushions, as I was trying to decide what to do. He told me about an app called CartWheel app. This app shares coupons for specific deals each week. Make sure you check it out the next time you shop. I saved an extra 15% on my cushions!
As you can see, painting my chairs, and adding those cushions with a pretty pop of color changed this outdoor space once again.
If I wasn't planning on moving I may have purchased one of sets I was looking at. But it doesn't make sense to spend money on our outdoor space, only to possibly sell it all in a few years.
I wanted to share a few tips with you, if your thinking of changing things out on your porch, patio or outdoor space.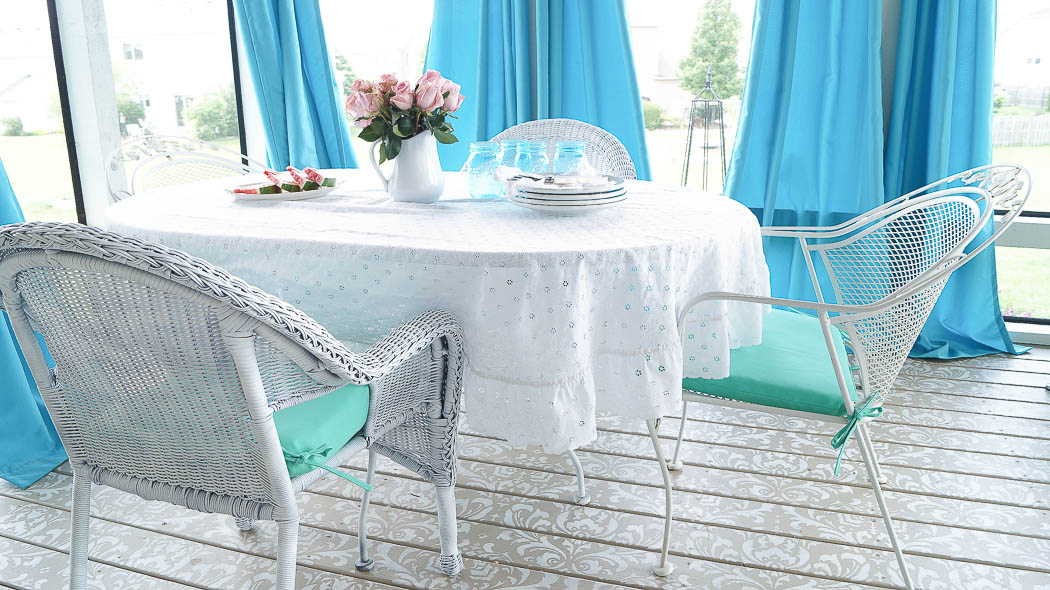 Tips For An Outdoor Space
Decide on a plan and style for your space
Use what you already have an update your outdoor space using paint, and new cushions or outdoor pillows
Add plants or flowers to a patio. This will add color to your outdoor space. Since our room doesn't have enough light for plants, I didn't add any to our outdoor space. But a patio can be anchored using outdoor planters.
Think about lighting. I love using battery operated candles when were sitting out at night. They add just a touch of light which is perfect for nighttime. You can use real candles, but I love the fact that If I forget about the candle, I don't have to worry about a fire.
Don't over decorate or use too much furniture. Our porch is big enough for the table and chairs that we have. I didn't add any other decor or furniture as I don't want it cluttered. I still have plenty of room to navigate around our porch and not bump into furniture.
Hope these tips help you if you're planning your outdoor space. Our porch is the most used room this time of the year. We have long winters, so we're always excited to be outdoors.
Are you working on an outdoor space?