Creating Patina Using Tarnished Silver
Yesterday I shared my desk that I repurposed into two side tables, you can read about that HERE. This is part 2, I'm sharing how easy it was creating patina using tarnished silver.
(This post contains affiliate links, please read disclosure policy)
First let me explain what I needed to do to prep these tables. These table tops had a combination of wallpaper and decoupage. I started scraping the table tops using a scraper. Some of this came off easily and some of it was a little harder to take off.  I decided to add fabric softener to the tops of the tables, let it sit for 5 minutes, then I started scraping again. This worked perfectly and the residue that was left from the wall paper peeled right off. Sorry I don't have photos, I should have taken a few of this process.
This photo is before we started the project, but you can see the layers I had to take off.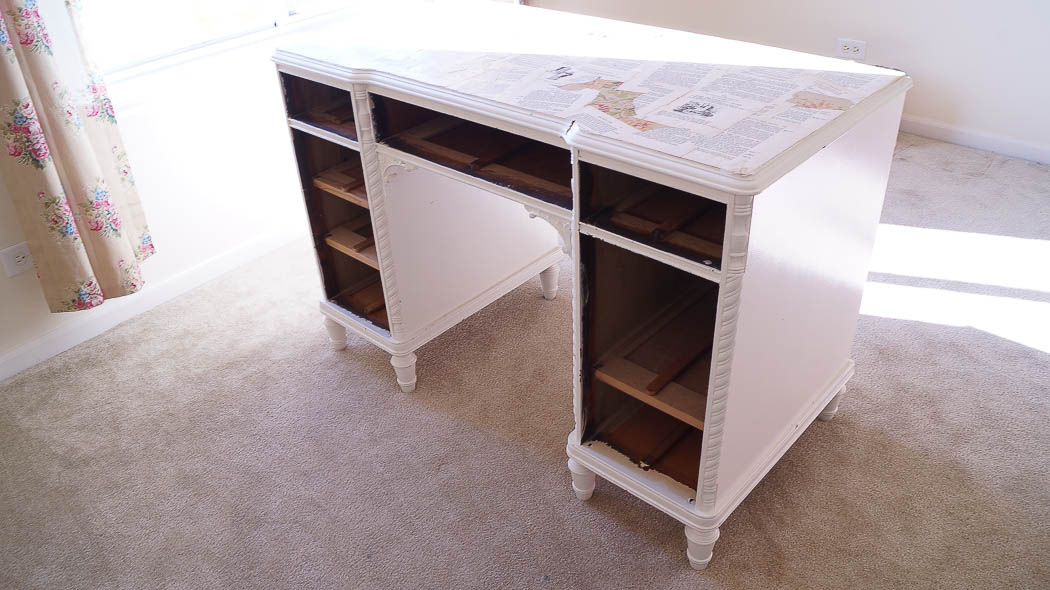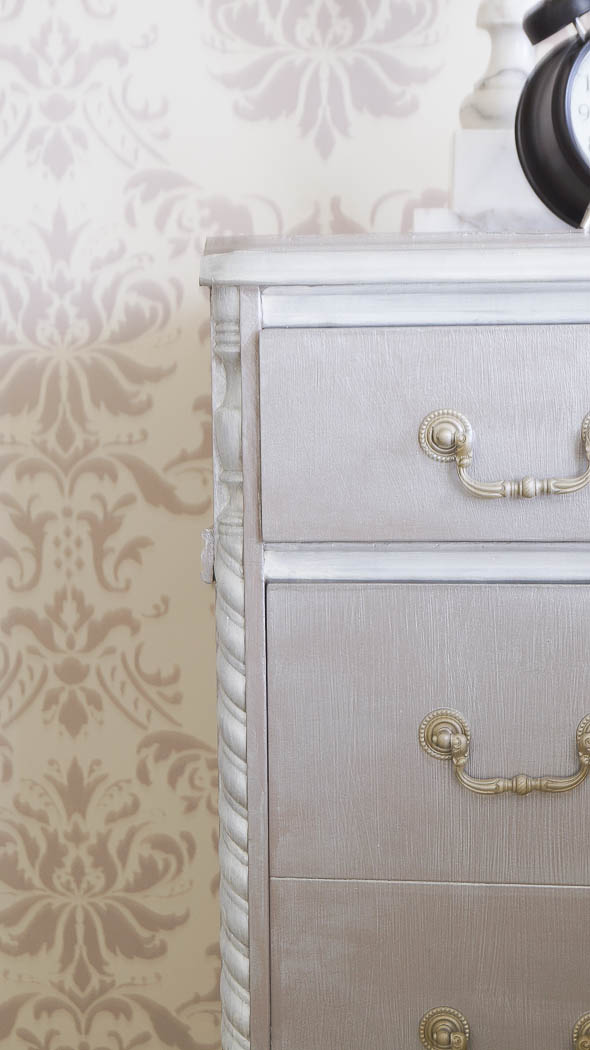 Now it was time to paint the tables. Here's what I used for each table.
Paint Supplies-
Heirloom Traditions Paint:
Metallic Masters Tarnished Silver Gilding Patina
Painting The Tables
Heirloom traditions paint is a no sand no prime paint, it will adhere to any surface. I mixed Mocha and White Lace, using more of the White Lace. I applied two coats of paint, letting each coat completely dry before adding the next coat of paint.
The Details
Once the paint on the second coat was completely dry, I decided to highlight all the details of the tables. To do this I mixed French Butter and White Lace, using more of the white lace. This created a warmer white, but no yellow color.
Using a craft brush, I painted all the details that I wanted highlighted. I only added one coat of paint.
Creating Patina
Here's the fun part, creating patina on these tables. After I painted the tables they were pretty, but lacking something. I decided to try tarnished silver gilding patina from Heirloom Traditions paint. I can't believe I waited so long to try this stuff. Let me share how easy it is to use.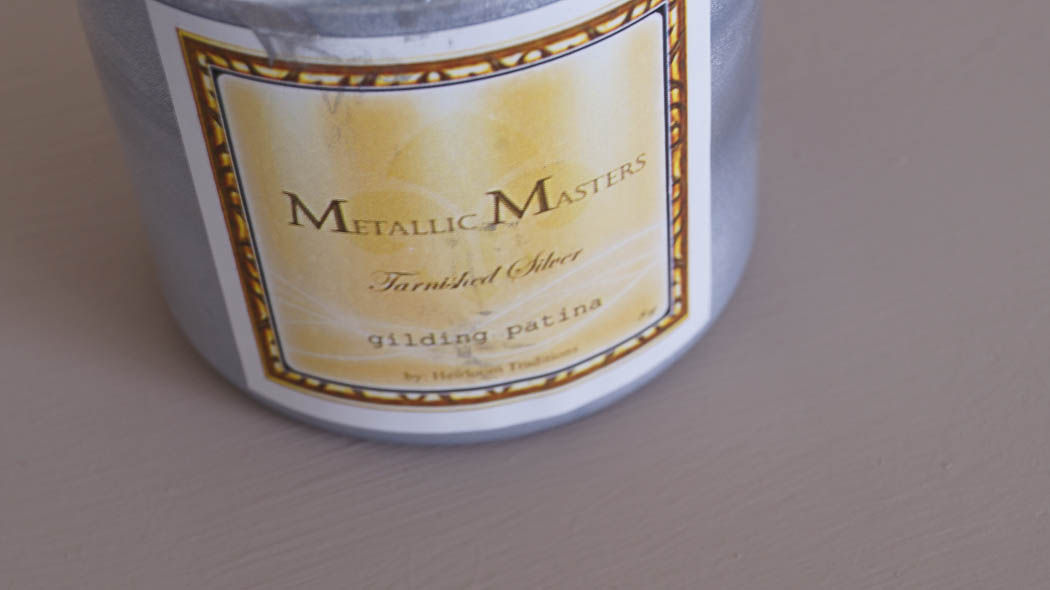 How To Use Tarnished Silver Gilding Patina
Take a clean paint brush and dip it into a container of water. Wipe the excess water off. It's important that you use a damp brush to apply this so it goes on evenly. Then, take your brush and dip it into the tarnished silver. Don't dip the whole brush or even half of the brush, less than that. You only need a little of this product. Start brushing tarnished patina on your piece, a section at a time. Then take a clean white cotton rag , and in a pouncing motion, start working on your piece. Work quickly as it dries fast.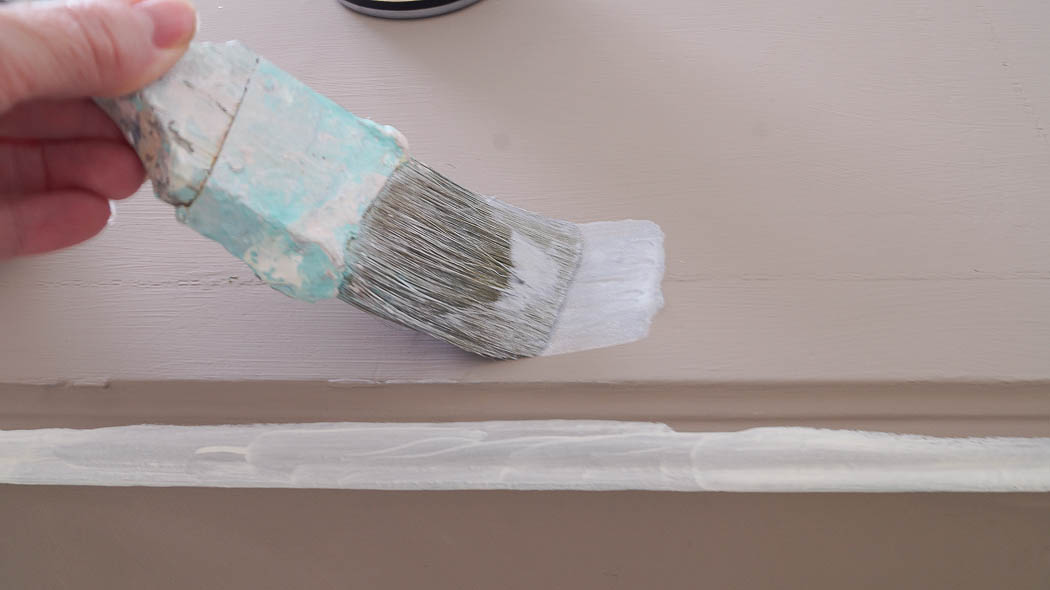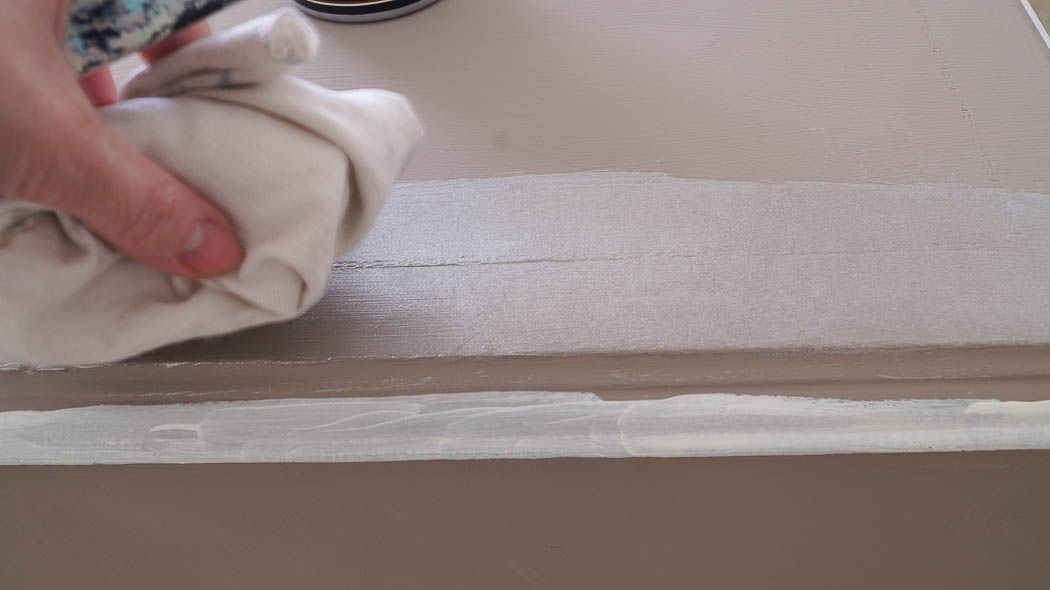 Let me share that you don't have to use the pouncing technique, but this created a little bit of texture, and I really wanted that. You can just brush this on and leave it, or brush it on and take a rag wiping some of it off. It really depends on the look that you want. But, it's so easy to work with, and you can create fun looks depending on the piece and colors you're working with.
And that's it, creating patina was super easy to do on this piece.
The hardware was left as it was, I think the color works with this table. The name of the spray paint used is called Champagne, it's in a satin finish and its the brushed metallic line from Krylon.
Here are a few more photos of my room as it looks now.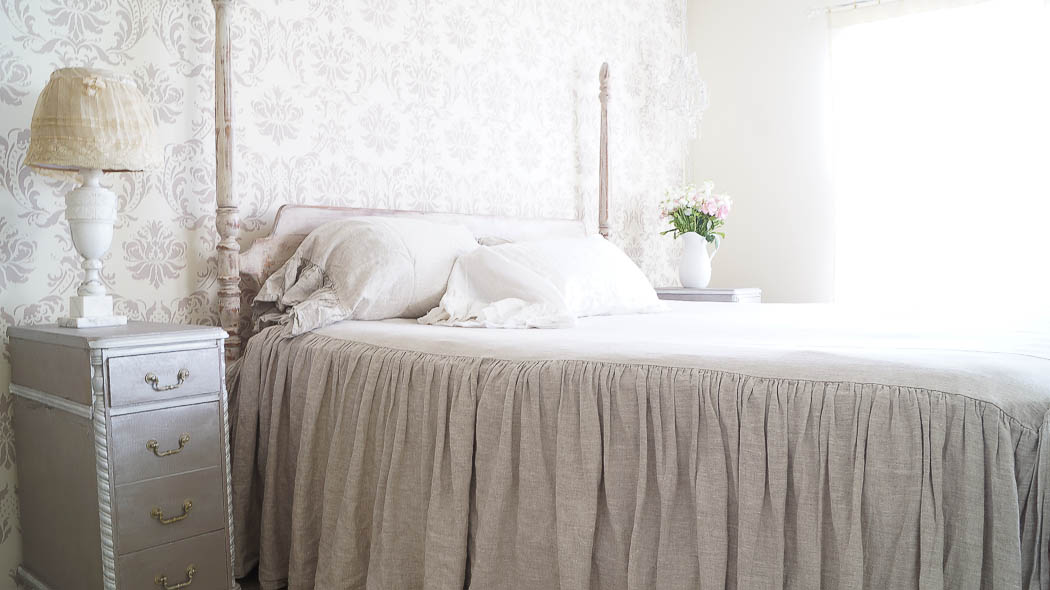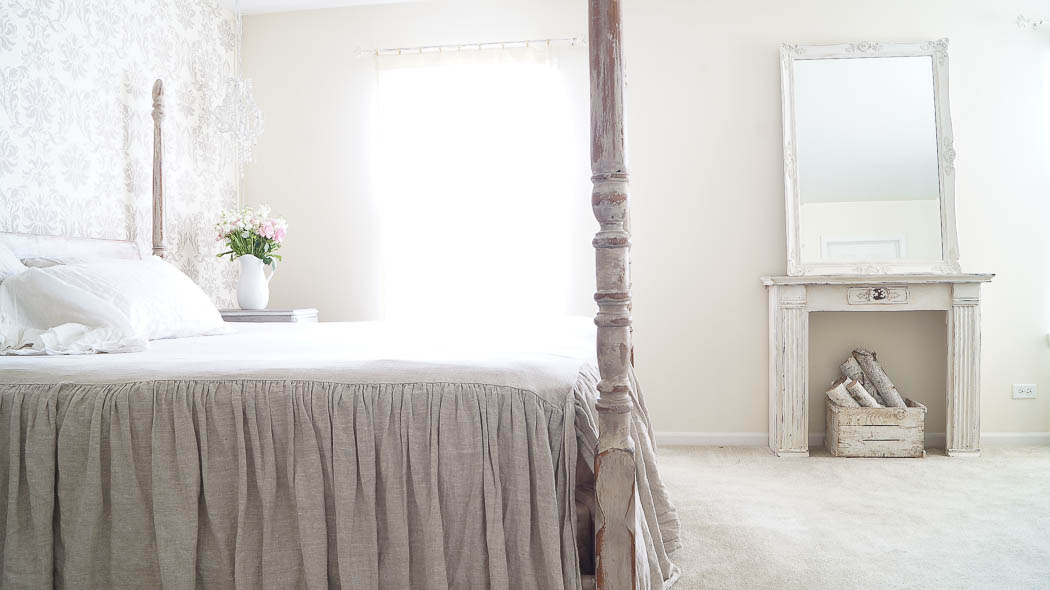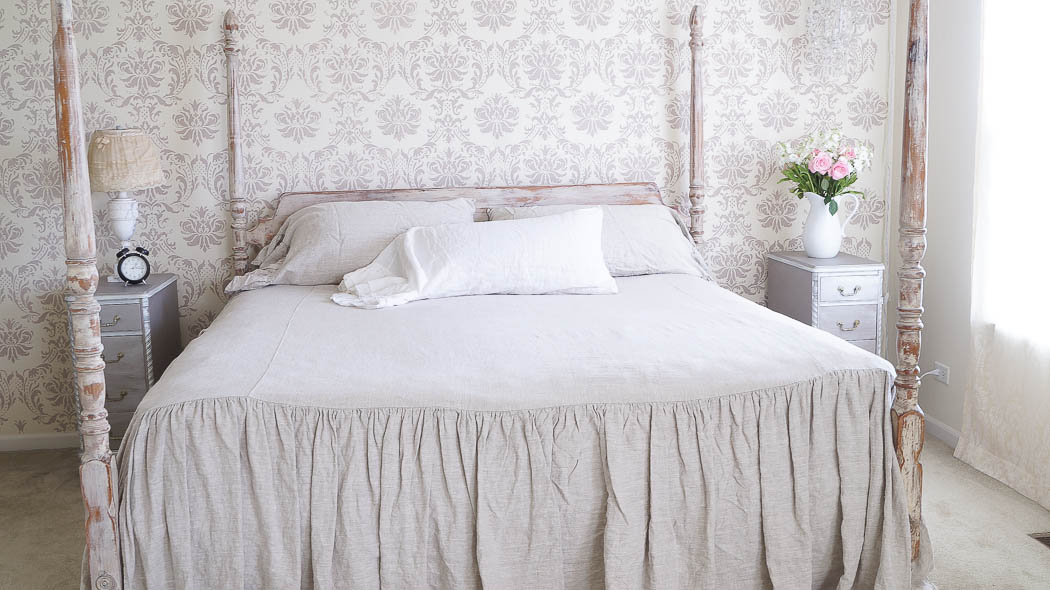 With these changes bring more changes. I'll be repainting my armoire, vanity and chair in our bedroom. I have something special in mind for my chair.
Here's a recap on the supplies used for this project.
Supplies/Shopping Guide:
Heirloom Traditions Paint
Metallic Masters Tarnished Silver Gilding Patina
**When ordering paint, use code WHITELACE  to receive 10% off of your order**
Krylon Brushed Metallic Champagne Satin Finish