Garage Transformed Into A Pop Up Shop
Okay so the idea to hold a sale jumped into my head a few weeks ago,and I had an idea about the possibility to transfom my garage into a pop up shop. But how was I going to transform my garage when it looked like this.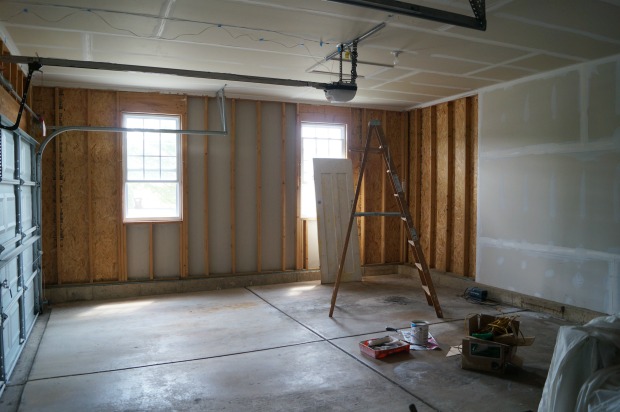 Last week my family and I took off for a week of adventure. And the that time I kept thinking about how I could pull this off. This is a three car garage with the third door separate. The ceiling is 9ft,actually I think it may be 10 ft tall.
At first I thought about leaving the walls in my garage as is but they are not really pretty and would distract from the merchandise.
Garage Transformation
First thing that I did was paint my garage  walls a creamy white color, I used paint I already had on hand.
And to drape if off and cover up the mess in the third garage area I added painters tarp by adding furniture tacks.
Again I already had the tacks on hand but I did have to buy two tarps. I needed a bit more so I pulled out a tarp I already had,and was using for crafts.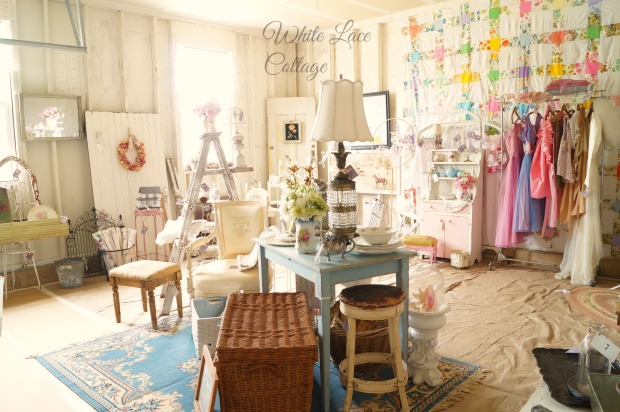 The floors were still pretty yucky with oils stains so I covered the floors with a paper version of a painters tarp.
I think it was 3.50 for each paper tarp, I bought two but needed a third, so I went into my studio and found some rolled brown paper and laid that down. Just attaching them together with masking tape. I can't even believe this is my garage!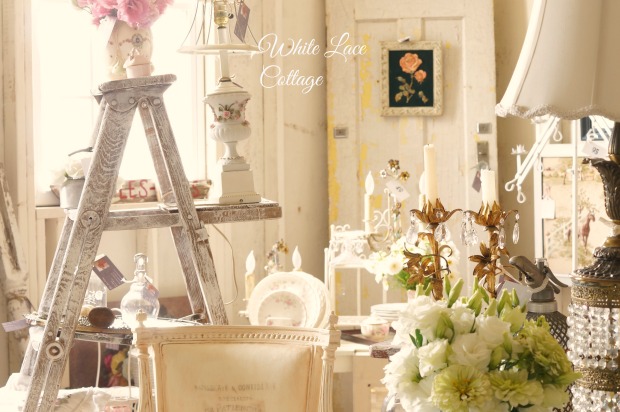 I get tons of light in here because we have windows in our garage. I did have a  lace valence for each window,but for the sale I wanted something simpler so I added a cut piece of lace scrap to each window just held on with a tack.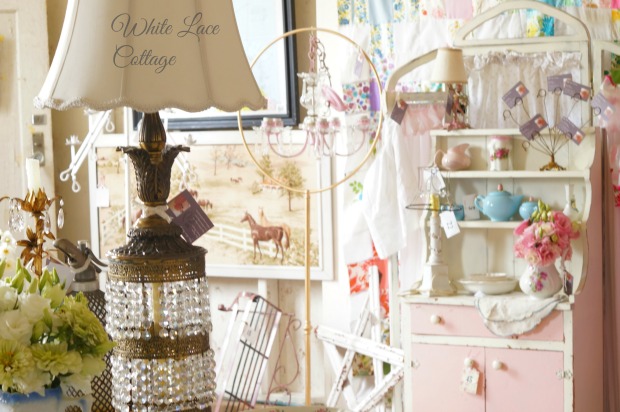 I have been filling and fluffing this space for the past few days!
On the back of the garage on the wall I added a quilt top I found while treasure hunting last weekend. Everything in this garage is for sale with the exception of that quilt piece and my wood shoe rack. Unless I get an offer I cannot refuse.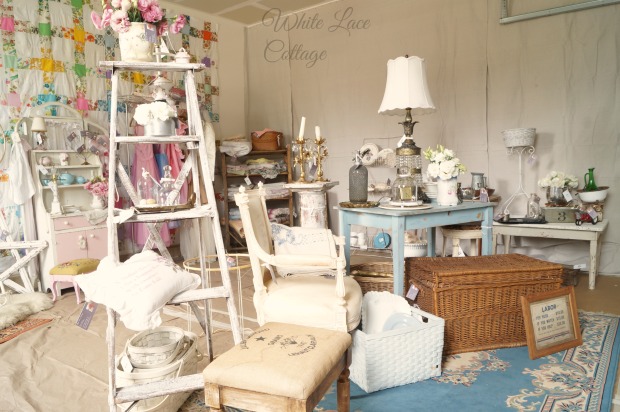 You can see the tarp from this angle. I shot these photos with the garage door closed, I don't want anyone around here peeking inside just yet 😉 As you can see my garage is filled to the brim of all kinds of fabulous vintage treasures!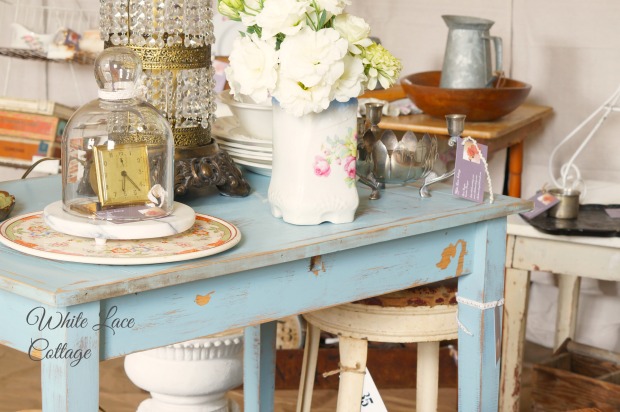 Since I am a bit eclectic in my taste you will find lots of fun things. A little bit of farmhouse,a little French and a little shabby too!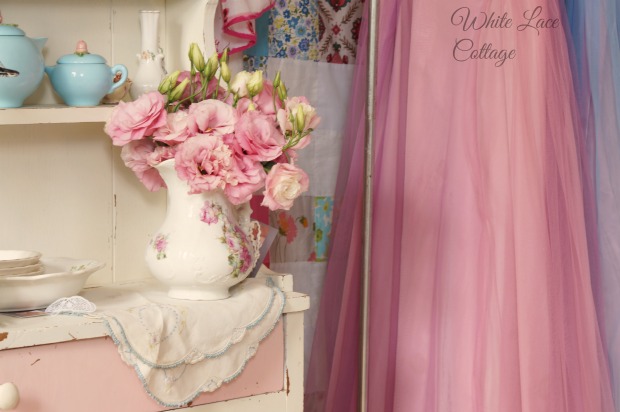 This sweet cabinet was my daughters,I have had it since she was two! But it's time to go into another home for someone else to enjoy. That's the wonderful thing about vintage pieces. You can love them and enjoy them,and when your through they are still charming for someone else to enjoy.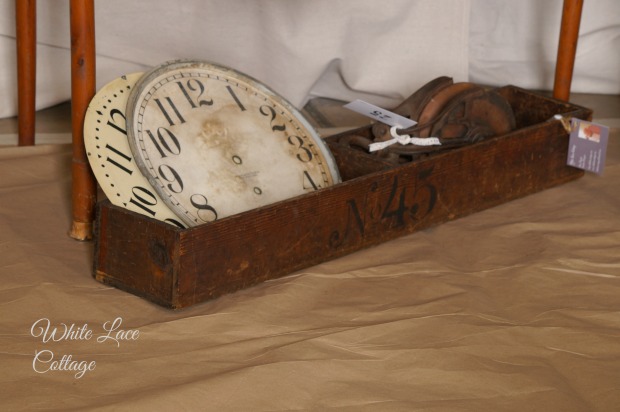 I took many pieces out of my house,so it will be fun shopping for new things. I'm feeling the need to change just a bit.
Don't worry I am not changing my style, I just need to freshen it up around here.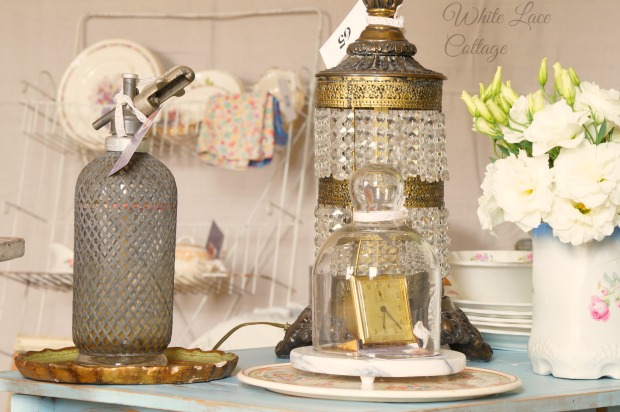 It must be the season,I know it's still summer but I can feel fall in the air. It must be because my daughter will be back to school next week, as a freshman in high school.