Reupholstering This Thrift Shop Stool
This thrifty find is going to get an update as I'm reupholstering this stool.
A few years ago my style was farmhouse/industrial, I fell hard for old typewriters, metal lamps, globes, and well you get the idea.
I've sold most of those pieces as I've fallen hard for my shabby romantic style.
A few years ago I stumbled onto this stool, It's an old stool from an art class.
I know this because on the bottom it's stamped with the high school name, and written in marker it says "Art Class".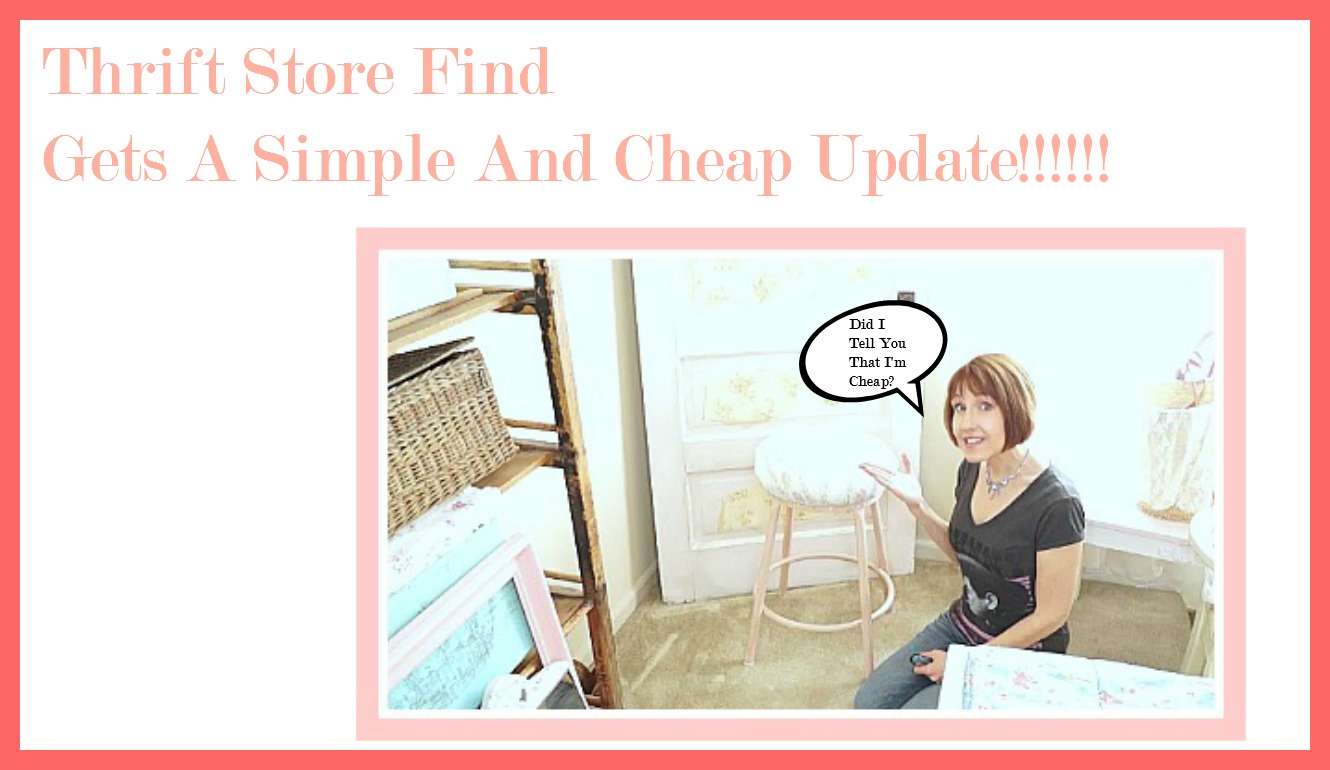 At the time I purchased this I loved the patina on the stool and the legs were worn and perfectly grey.
I was using this stool in my studio, but for over a year it's been sitting all alone and it's not been used.
That sounds so sad doesn't it.
Today was the day I decided to give this stool a little shabby update, and reupholster the stool.
To make this fun, I decided to challenge myself and only use what I already had, instead of going out and purchasing supplies for my reupholstering project.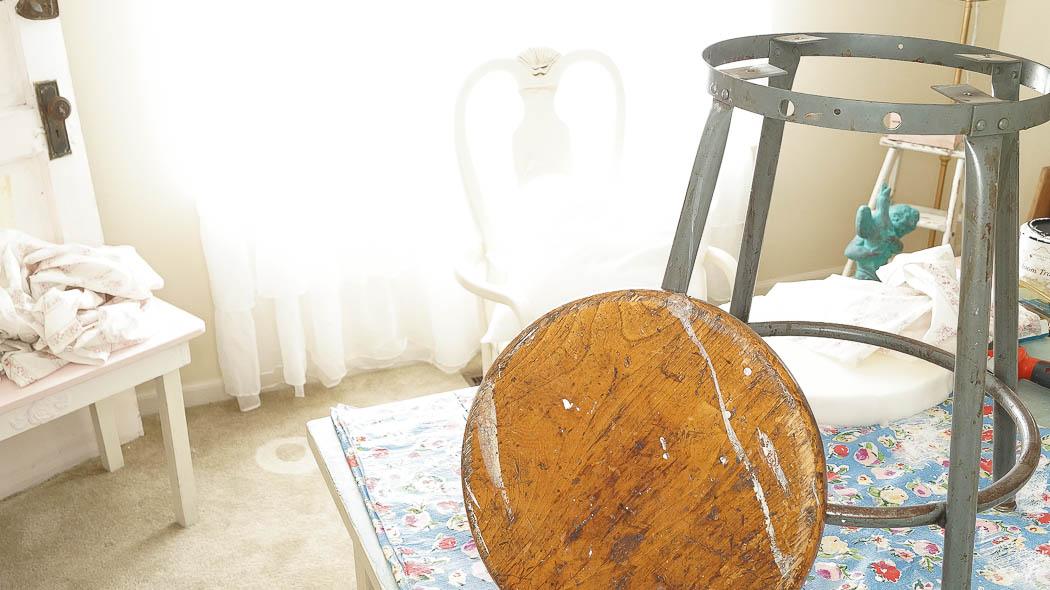 I had plenty of paint and wax, well of course I do.
That's one thing I'll never run out of!
I didn't want to just paint this piece, but I wanted to give it a softer look and feel.
To do that I would need to reupholster this stool, starting from scratch.
I pulled out some foam I had left from another project, and since I didn't have quilt batting, I decided to remove the batting from one of my pillows that I was no longer using.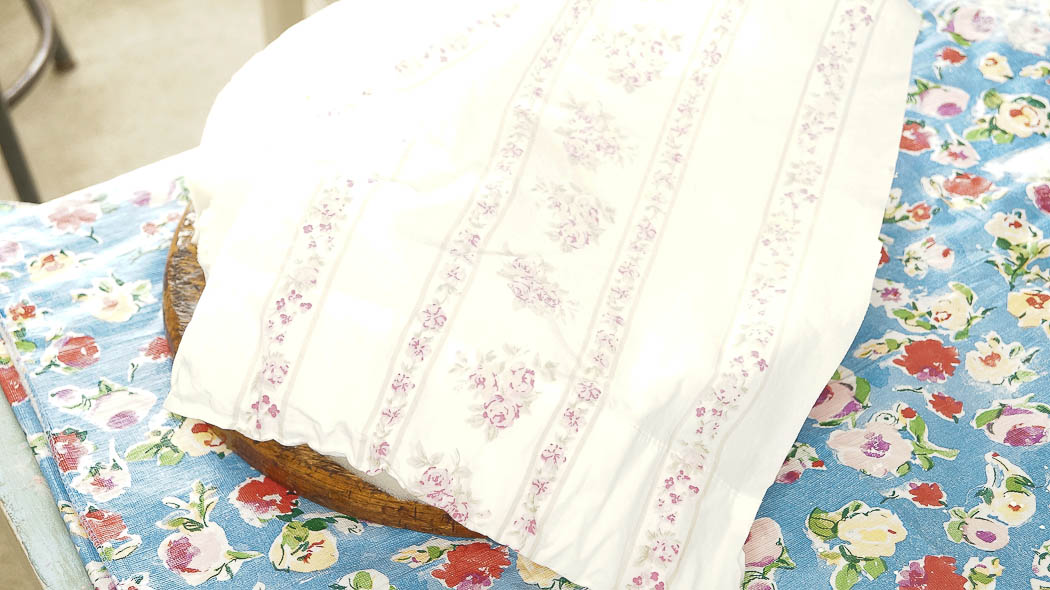 Hey, this is gonna work!
First I took the seat off of the stool.
Then I traced it onto the foam.
I had to to do this twice, because I didn't have enough foam to fit on my stool seat.
This will give me two pieces, but that's okay.
Next, I pulled apart my pillow and took out all of the batting.
Then I cut out enough fabric for my stool.
I assembled all the pieces needed with my stool seat, then I started stapling, using my staple gun.
As I stapled, I pulled the fabric tight.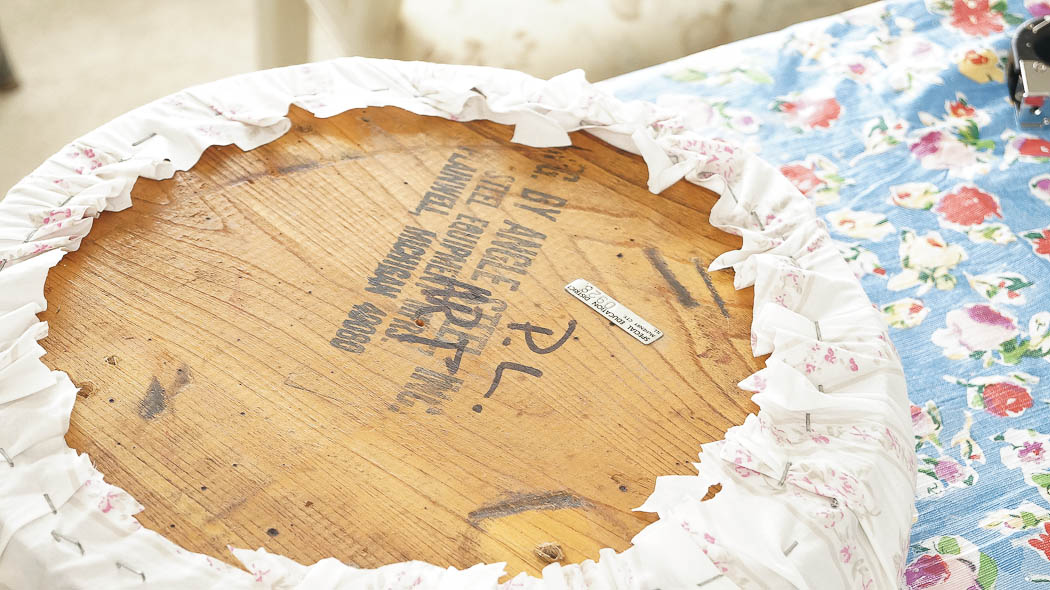 Once the seat was completely reupholstered, I started painting the legs of my stool suing Posh Pink.
After the paint was completely dry I added Muddy Pond to dirty it up, and to bring out the details of the brush strokes and crackle that developed from using the dryer.
Do you remember me sharing about the fact that I'm a little impatient?
Yeah, I couldn't wait for the paint to dry, so I grabbed my hair dryer.
Using the hairdryer also creates a slight crackle effect that I really love!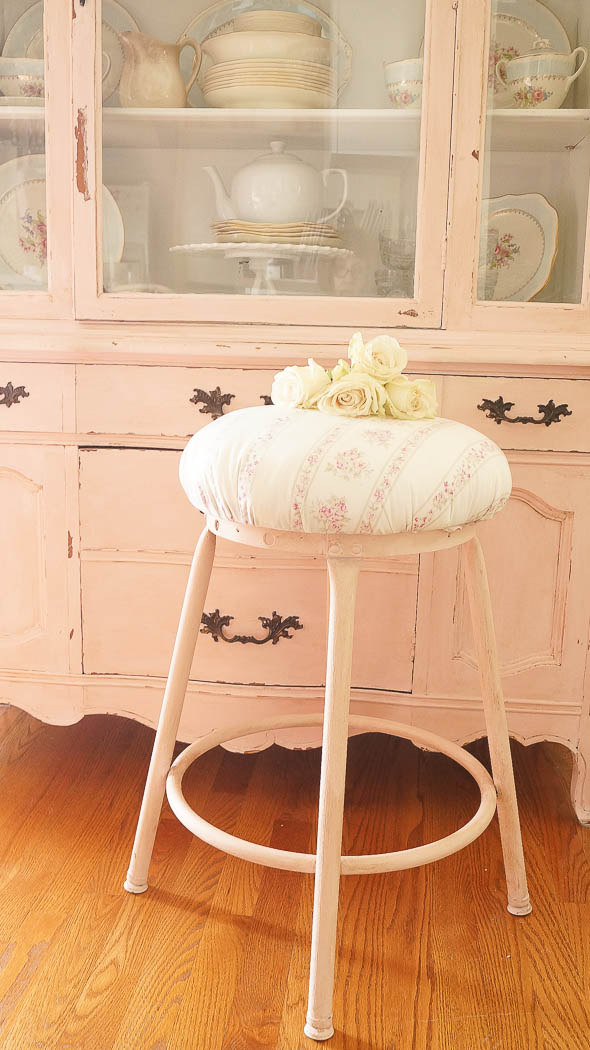 Isn't this cute!
Reupholstering this stool was super easy to do and shows that you don't always have to run out to purchase supplies to update a piece.
Before you start your next project, see what you already have on hand.
Maybe something can even be repurpose!
Here's the step my step video tutorial.

Let me know what you think of this reupholstering project.
Is this something that you could do?
Have you ever reupholstered a chair, bench or stool?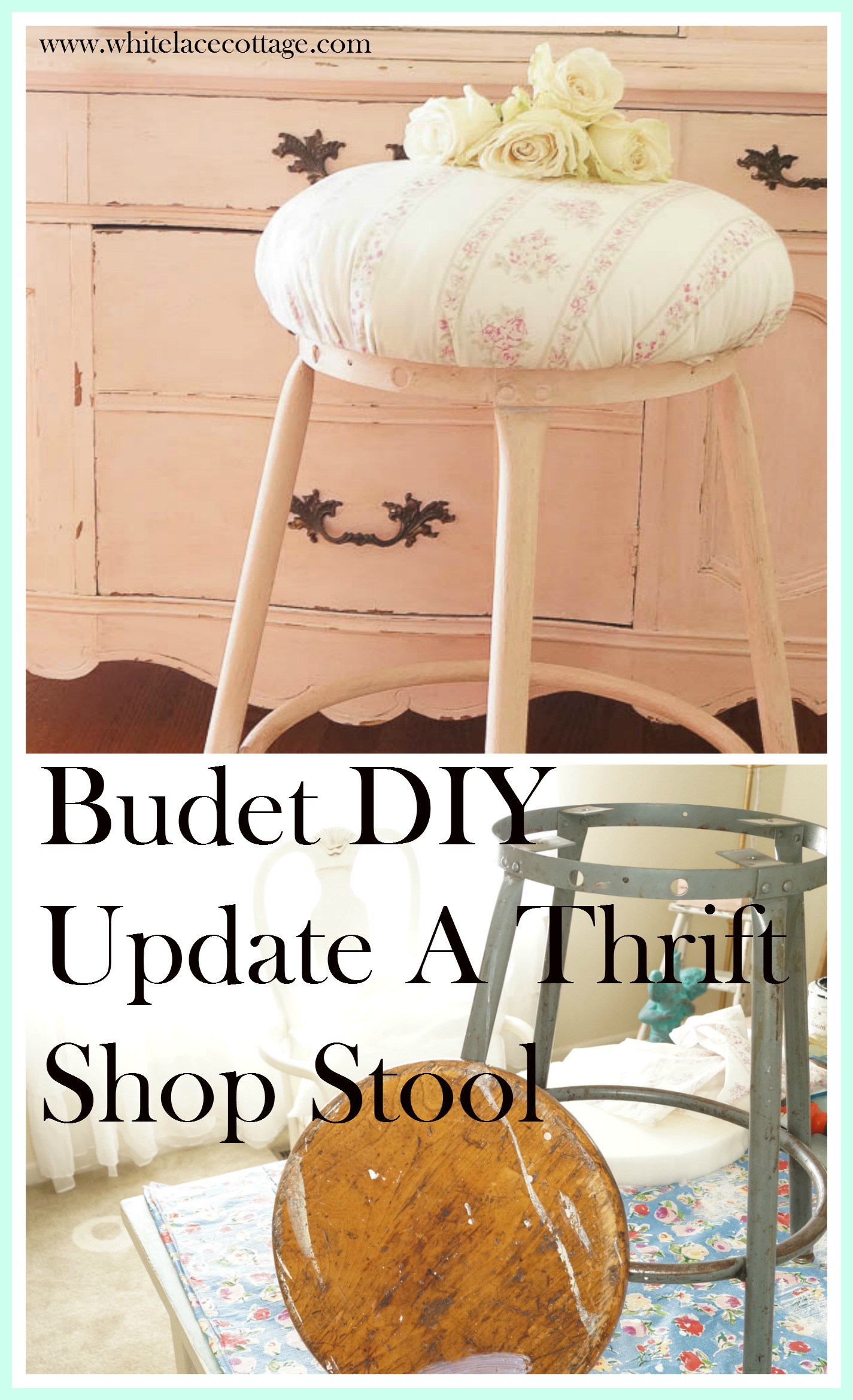 Paint and wax used for this project-Posh Pink and Muddy Pond.
Available HERE at Heirloom Traditions paint.
Use code WHITELACE  for 10% off of your order!