Have I ever shared the fact that I'm cheap?
Yeah, I really am.
I don't like spending more money than I need to on things.
I may have gotten that from my Grandfather.
He influenced me in that way, and since I spent a lot of time with him, it must have rubbed off.
I grew up with my Grandfather because, well, he lived with us.
My Grandmother died before I was born, and I was named after her.
This was on my Father's side.
My Grandfather would always tell us to finish eating, that there are starving children that would love to finish what we were eating.
I bet some of you heard that growing up too.
My Grandfather also worked for McDonald's up into his late 80's.
He walked to and from work everyday, because he didn't drive.
And each day he would bring home McDonald's hamburgers because he didn't like waste.
Let me tell you, they didn't taste very good warmed up.
But my Grandfather didn't like waste.
I had that, don't waste drilled into my head!
And eventually I realized how true it was.
So back to the fact that I'm cheap and I like to reuse what I can to save money.
I've been updating my daughters room, and to save money, I've been updating what she has, and purchasing things from the thrift shops or discount stores.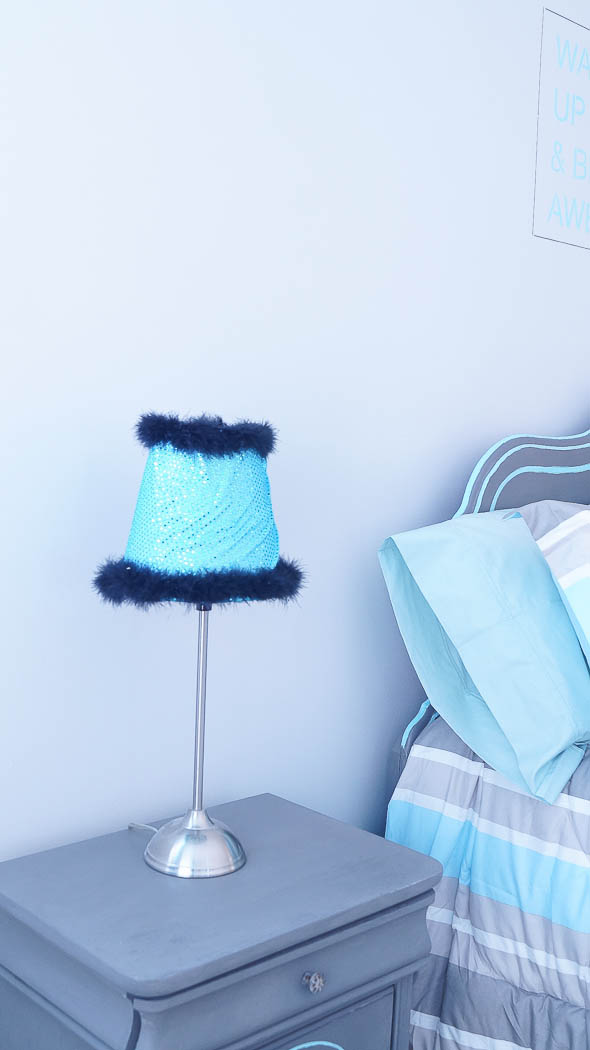 Today I'm sharing her lamp update.
To up date her lamps I pulled off all the fabric that was on her shades.
I warmed up my hot glue gun and started adding new fabric and trim I found at Hobby Lobby and Joanne fabrics.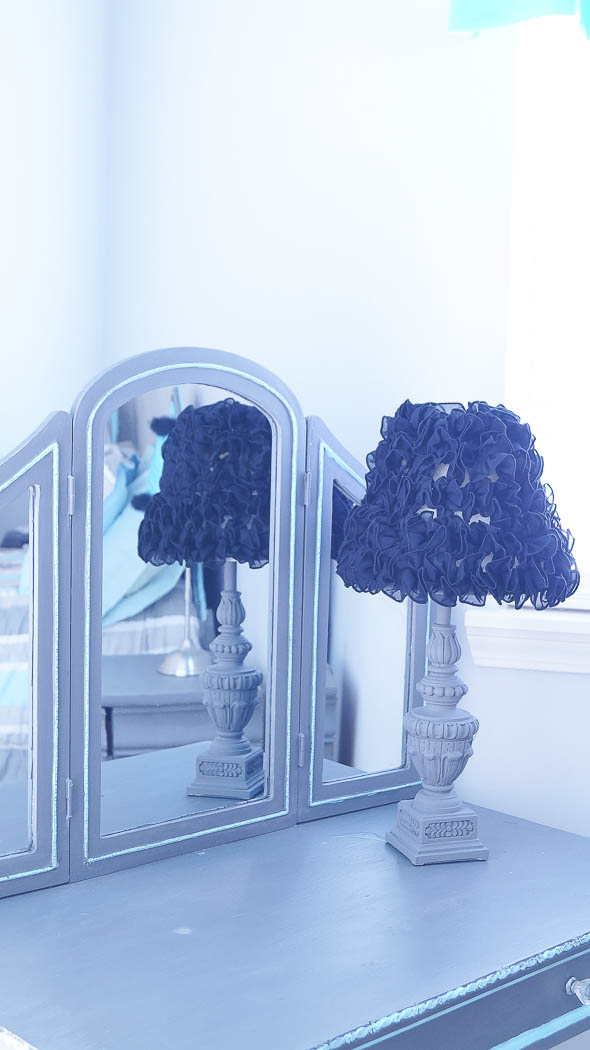 To see the full tutorial on how simple it was to update her shades, you can watch the video below.
I'm almost complete with her bedroom, next up I'll be recovering her vanity table bench, and updating her finials. Then the big reveal!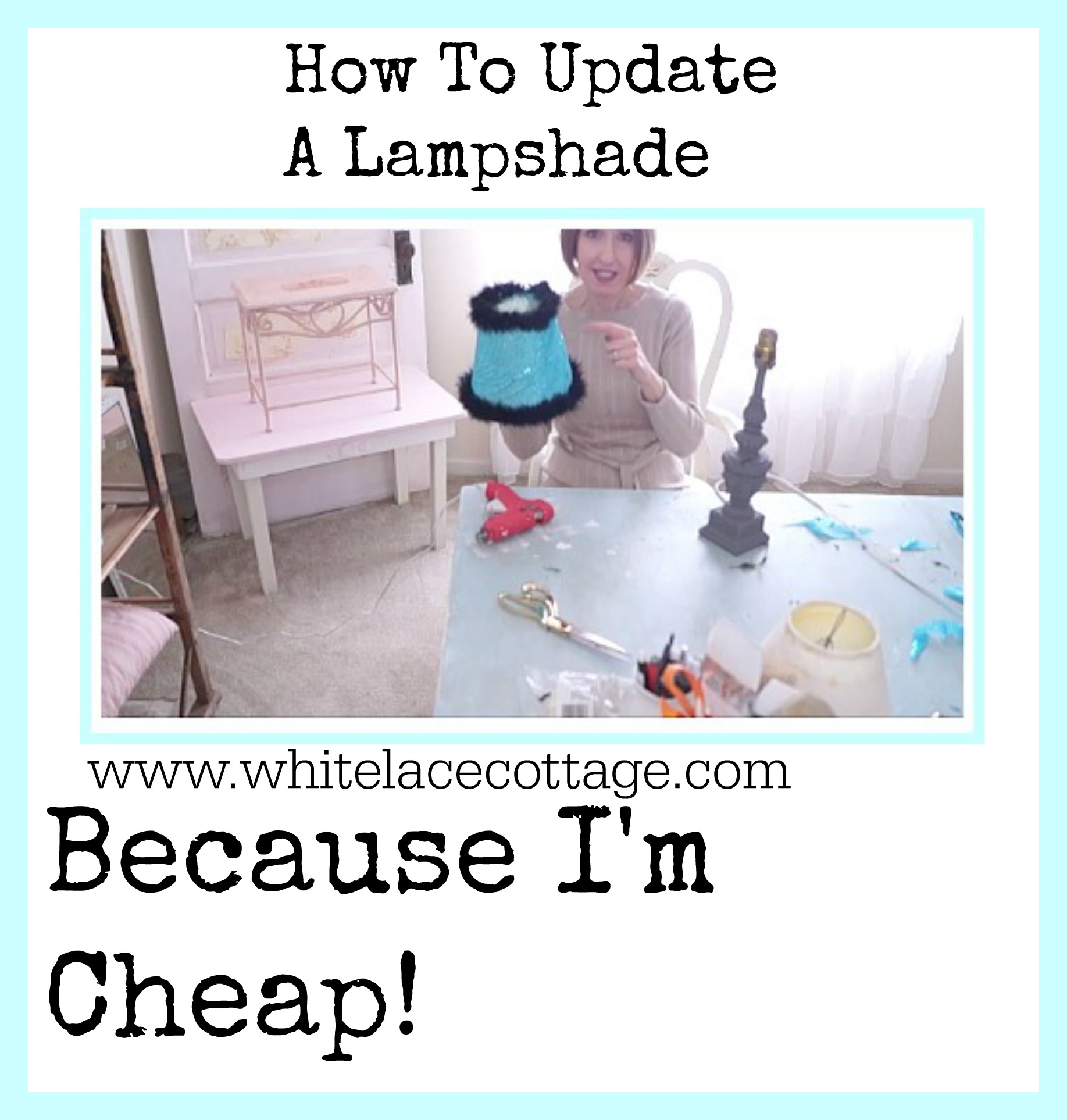 If you've missed any of these videos you can see them all on my YouTube channel HERE.
Make sure you subscribe to my YouTube channel.
If you missed any of the posts in this series here's a complete list.
Updating a teen bedroom part 1
How To Paint A Wall Without Painters Tape
How To Stencil A Wall Simple Tutorial
How To Hem Curtains Without Sewing