Create Appliques Using Fondant Molds
Many months ago I saw a tutorial on how to make appliques using candy molds making and plaster from Debi's Design Diary, and I thought, what a brilliant idea, I need to try this.
(This post contains affiliate links, please read disclosure policy)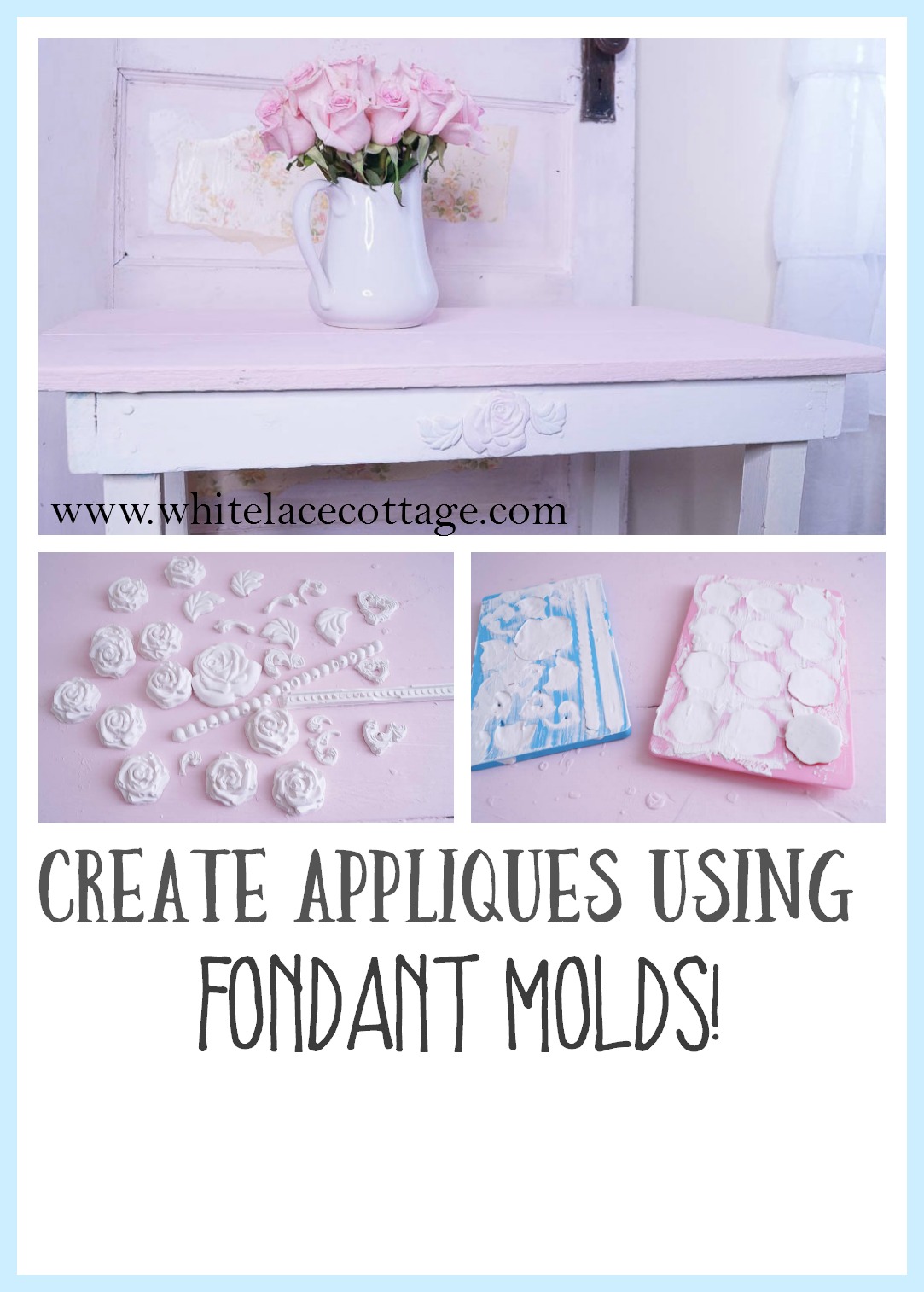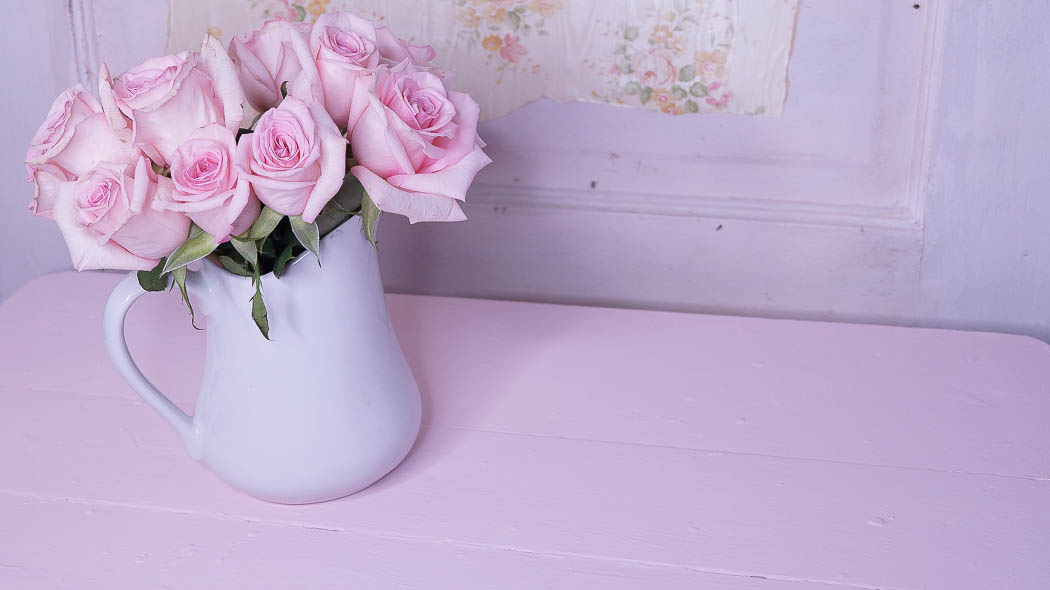 This is super easy to do and these can work with any project that you'd want to make appliques for. Not only furniture, but using these for picture frames as well.
Are you ready to get started?
How To Make Appliques Using Fondant Molds
Supplies needed: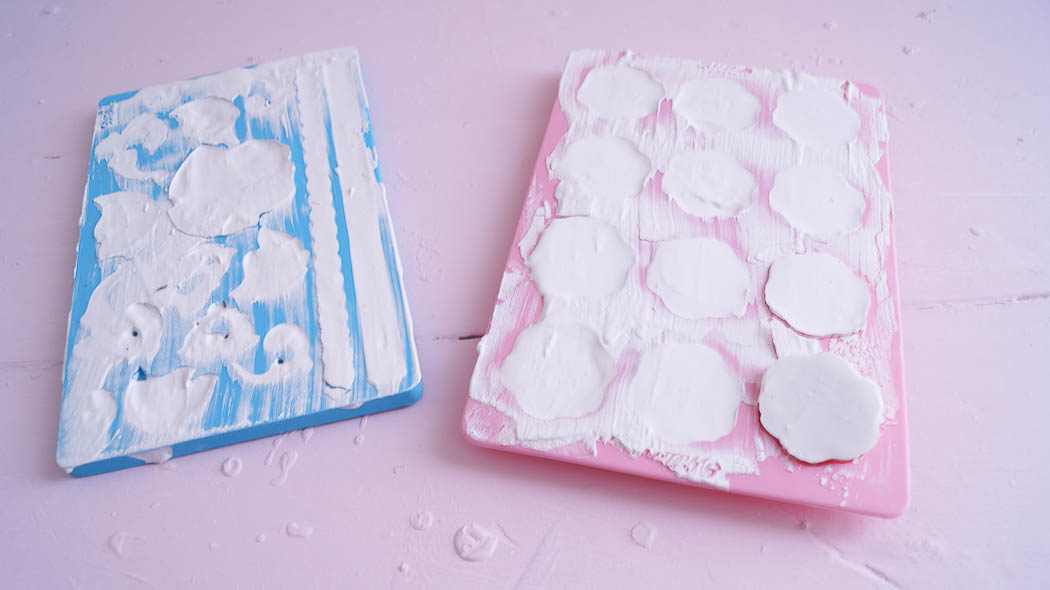 This table was painted White Lace and Posh Pink, both colors are from my signature line of paints.
Read the directions on the package, and mix up a batch of Plaster of Paris. I'm going to be honest,  I just mixed it up with water using a paint stick, then  added it to my molds.
These silicone molds are great because the plaster doesn't stick to the mold, making it easy to take the finished pieces out. You can see I made a full batch out of these.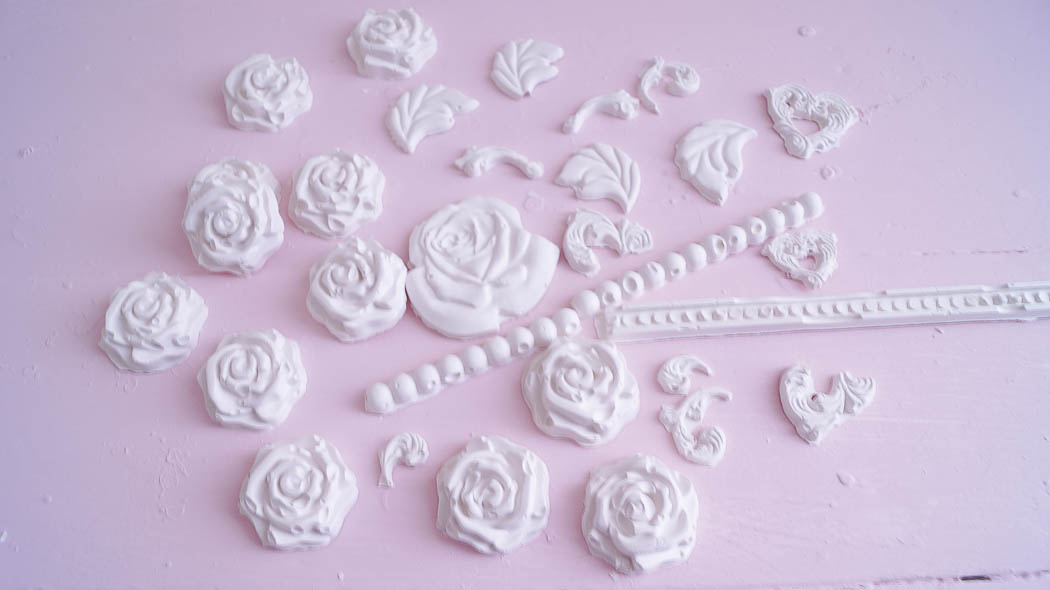 And you can make more, depending on the project you are making. I decided to use the flat shaped rose, and a few leaves for my table. I glued these onto my little table with E-6000 glue.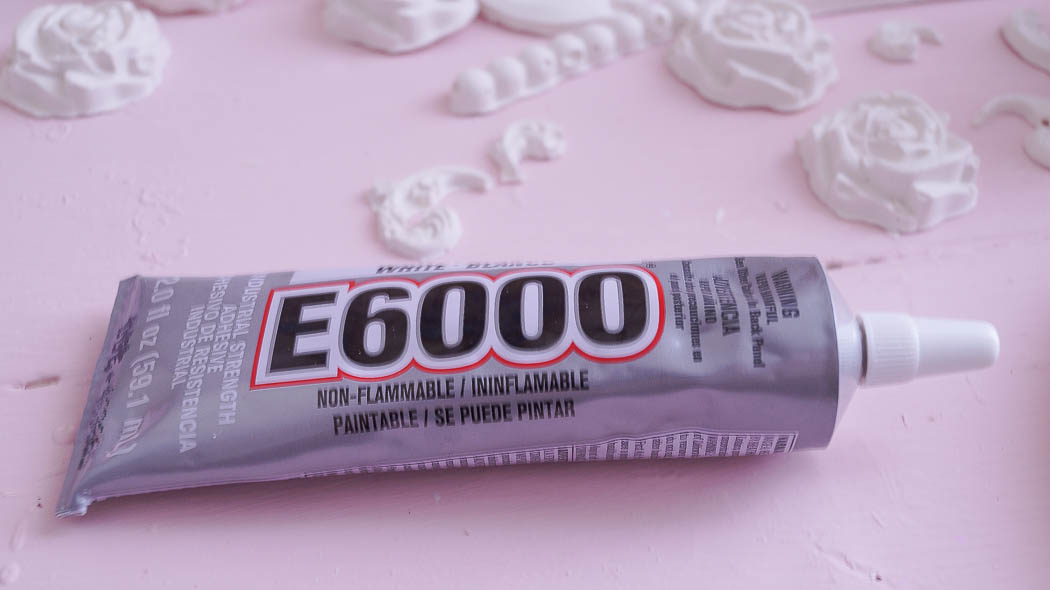 As you apply these you'll want to press down, but not too firmly or they will crack. Once they're dry, you can paint them. It's just a fun and easy way to add appliques.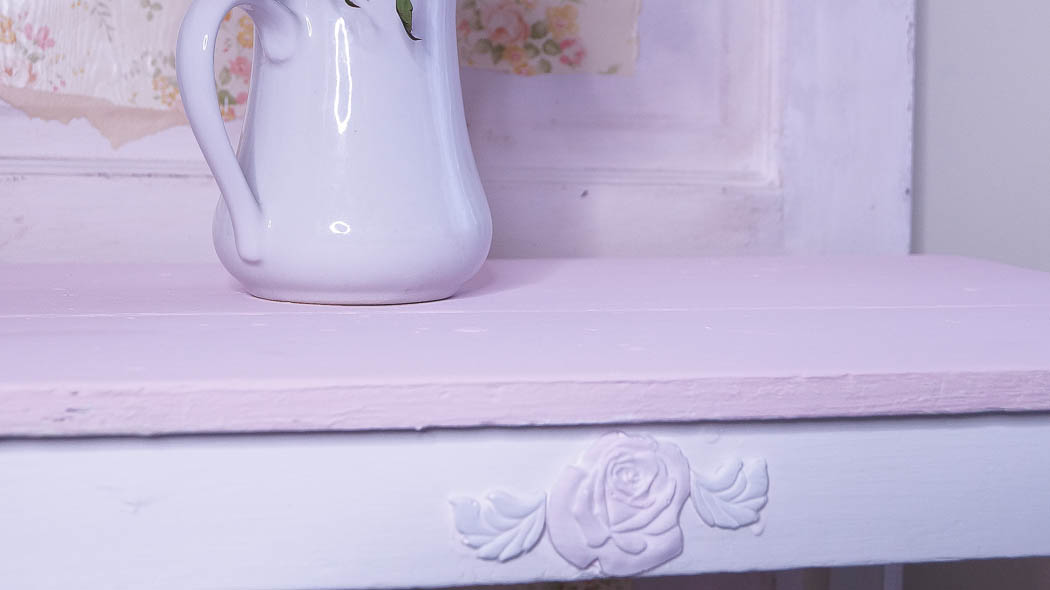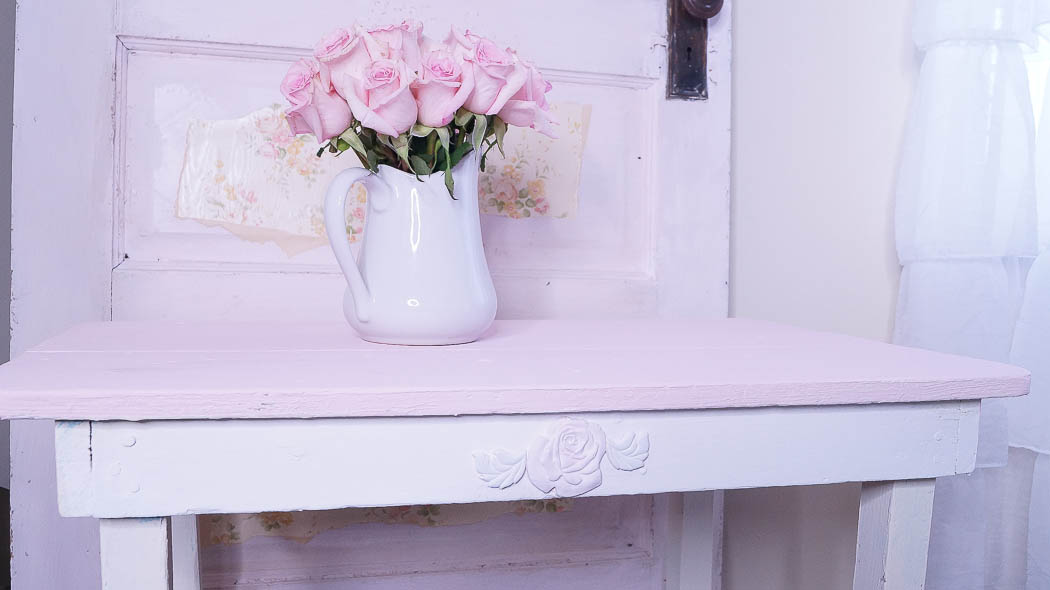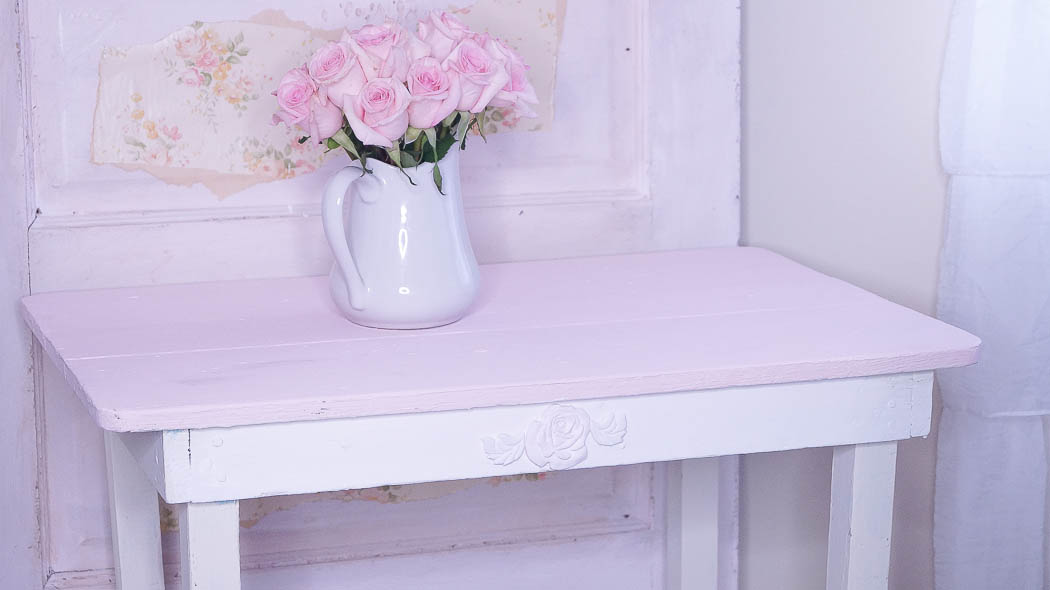 And that's it, wasn't that easy to do. I'll be making more of these appliques in the future. If  you've tried this technique, I'd love to hear about it my comment section.
Supplies used/shopping guide:
***When ordering Heirloom Traditions paint, be sure to use code White Lace to receive 10% off of your order**
Save
Save
Save
Save
Save
Save
Save