How To Make Tissue Paper Flowers
If you've been following me awhile you know how much I love flowers especially roses. Living here in the Midwest, we don't have a bounty full of flowers growing in our gardens all year round. Many times I treat myself to fresh roses. Our market has a nice selection and they are usually 7-$10 for a doz. But occasionally they will only have red or yellow roses which I'm not a fan of. To brighten things up I decided to make paper flowers. These are so easy to make and you can use any color. I already had white tissue paper so I decided to go for it!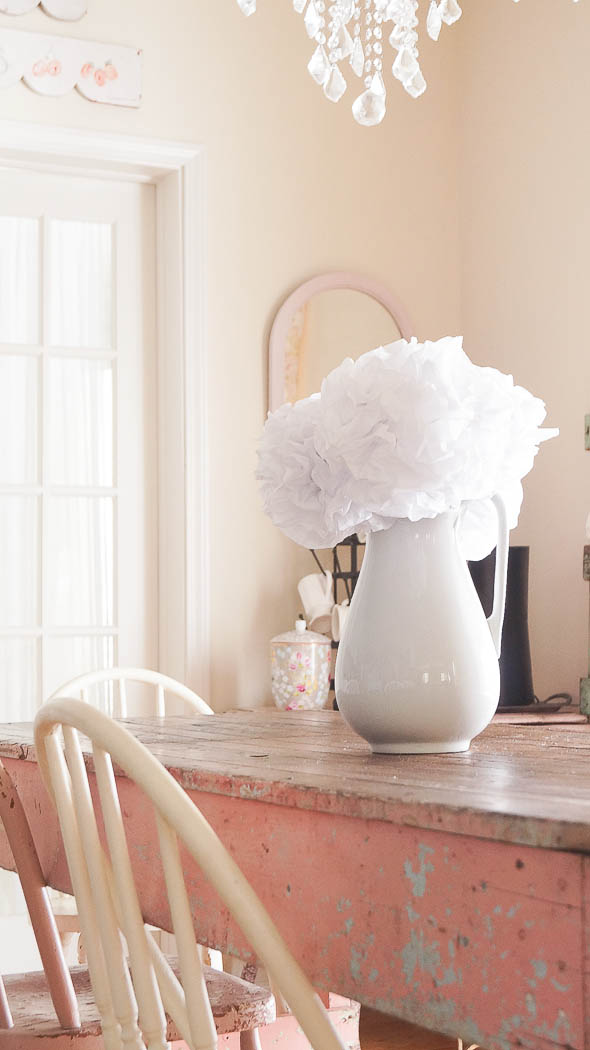 Supplies needed:
Tissue paper
Scissors
Pipe cleaner or twine
Wire if you don't have pipe cleaners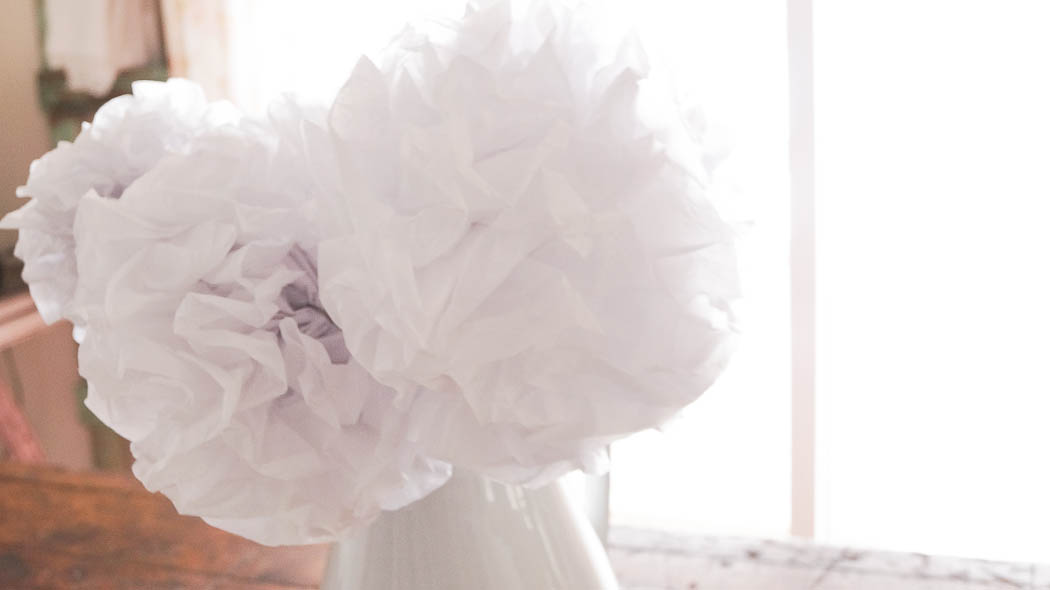 .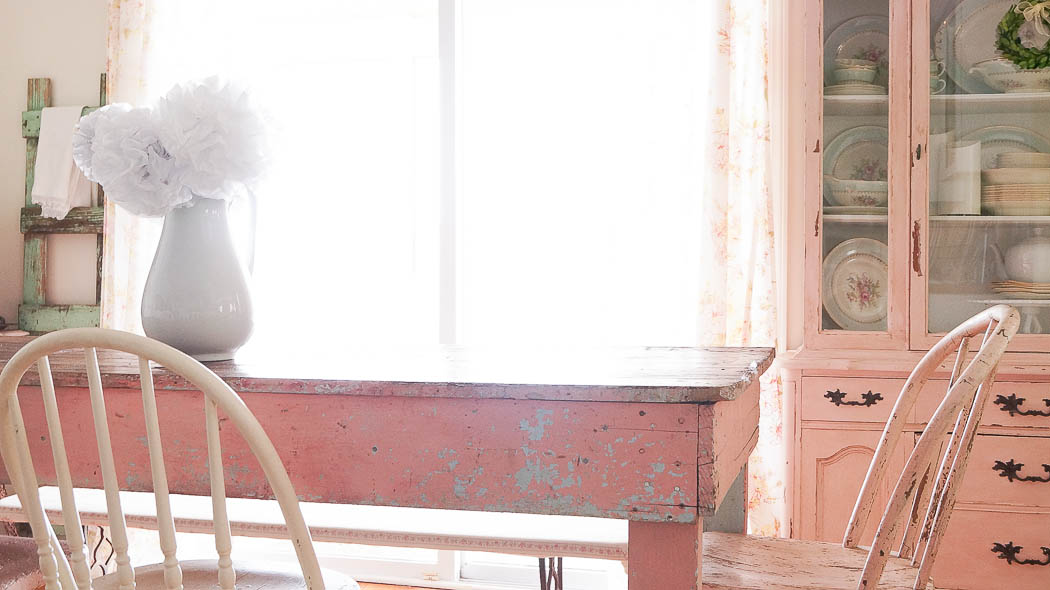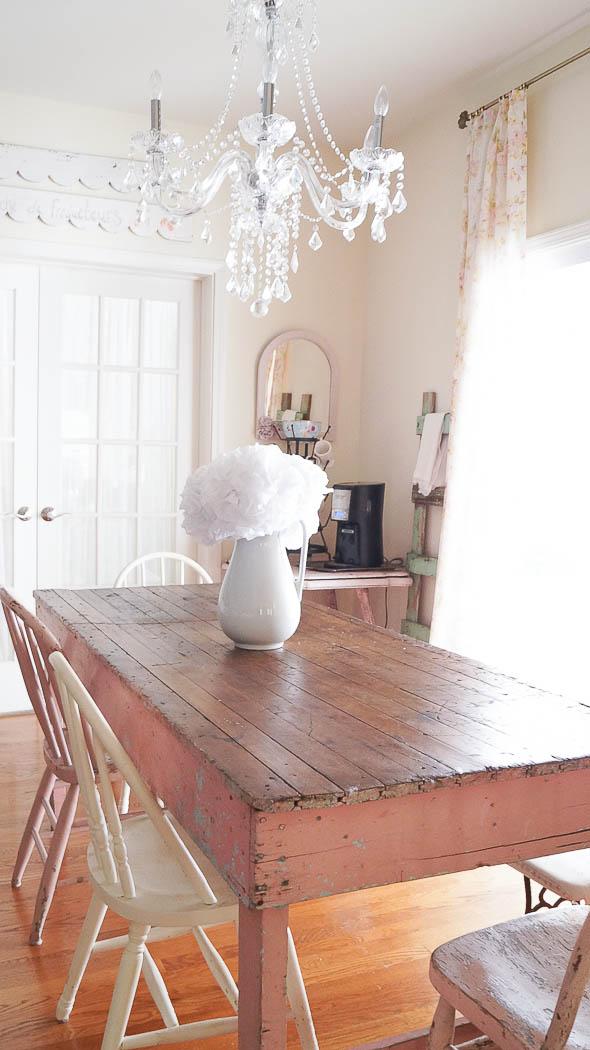 1).To begin your project take your tissue paper and fold it like a fan, I used 5-6 sheets per flower. If your piece is too long, cut it in half.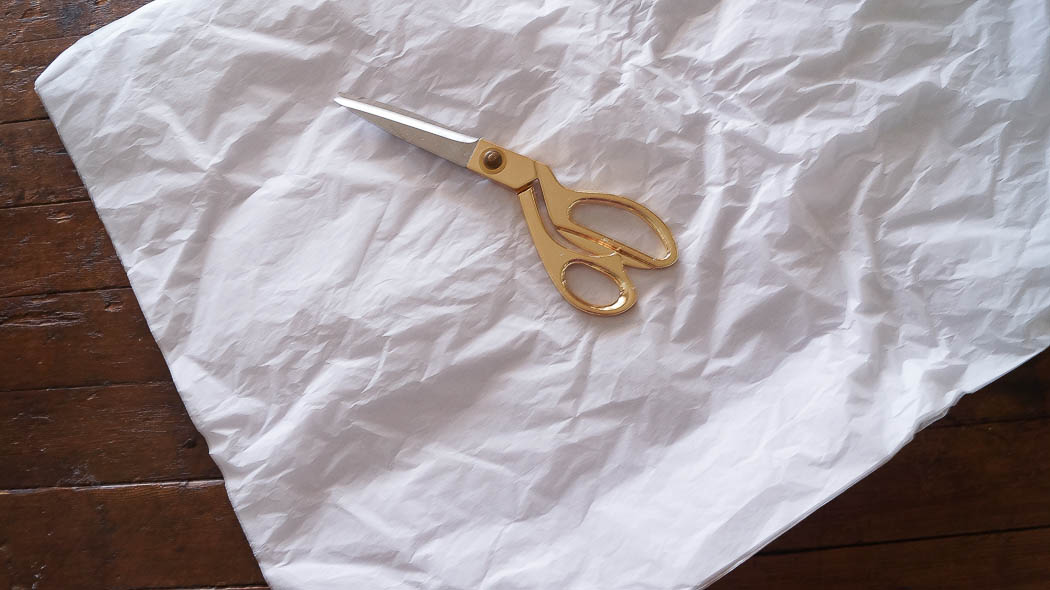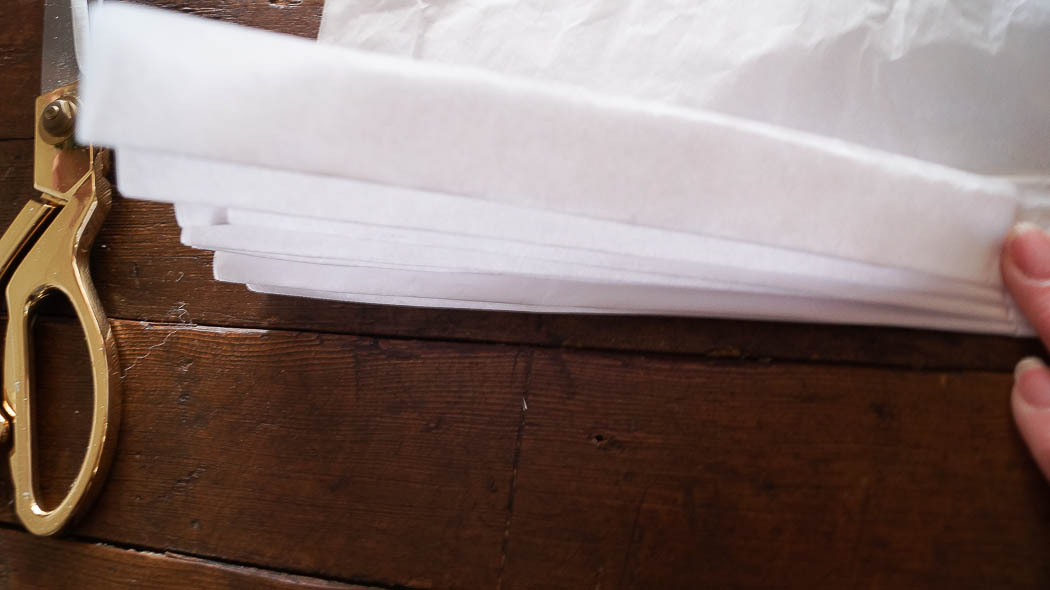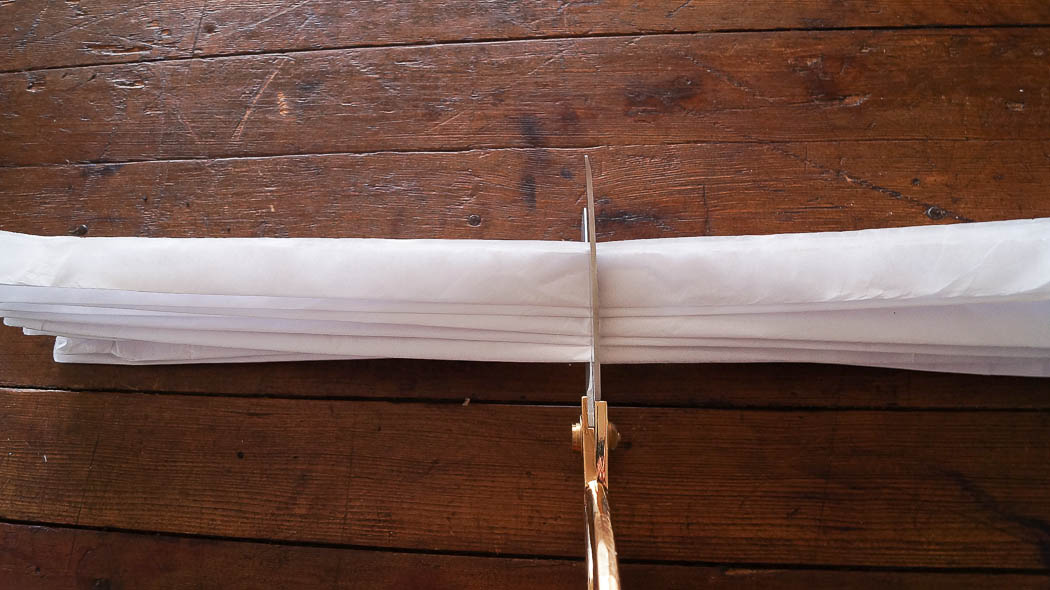 2). Tie a piece of twine in the center of your fan.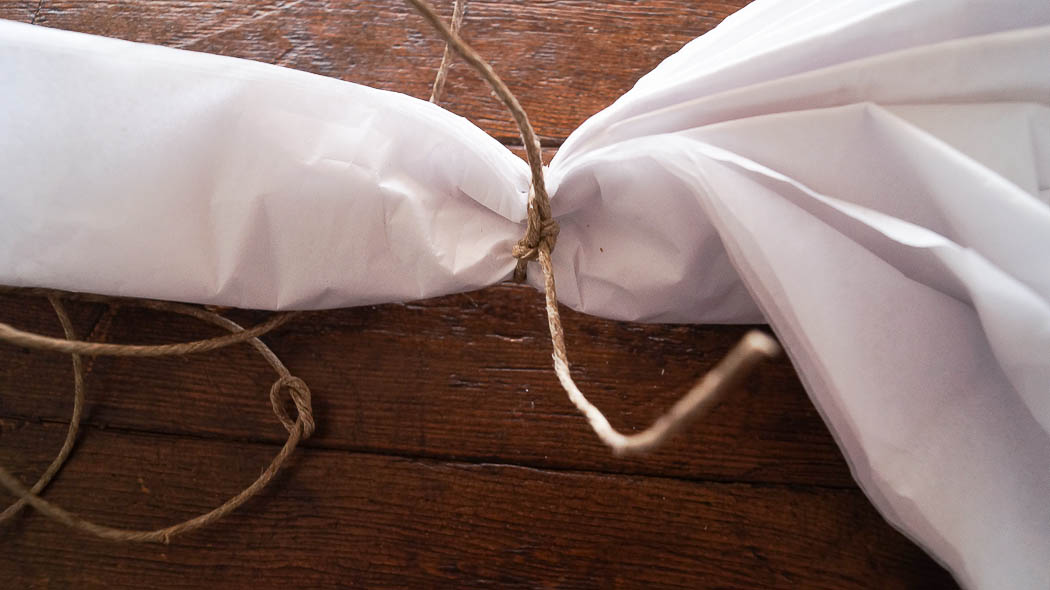 3). Bend your fan together, then gently start pulling the tissue apart so it looks like petals.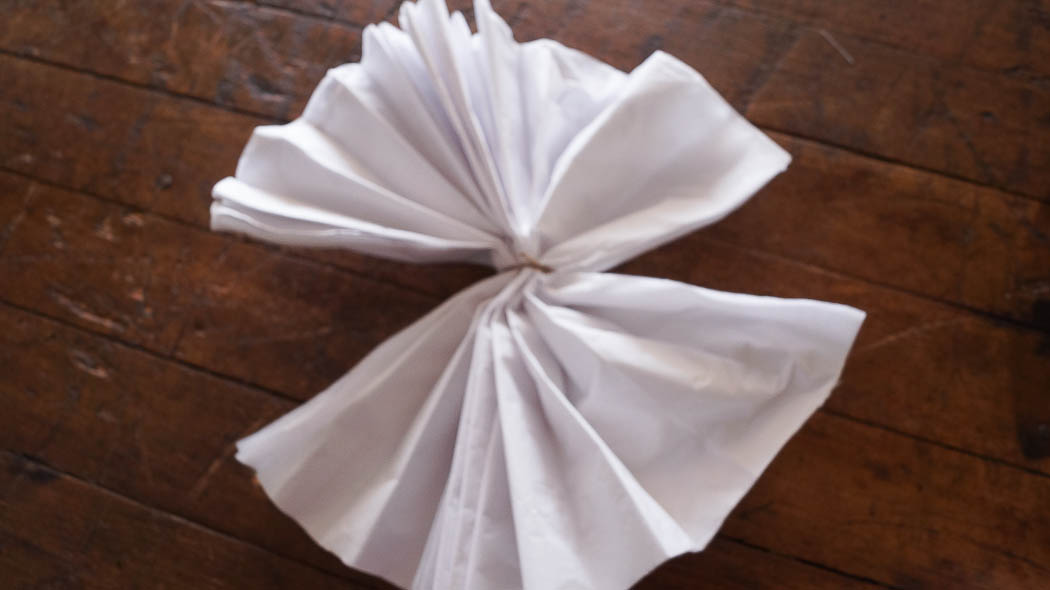 4). Once you are finished shaping it, cut a piece of wire, you can decide the length.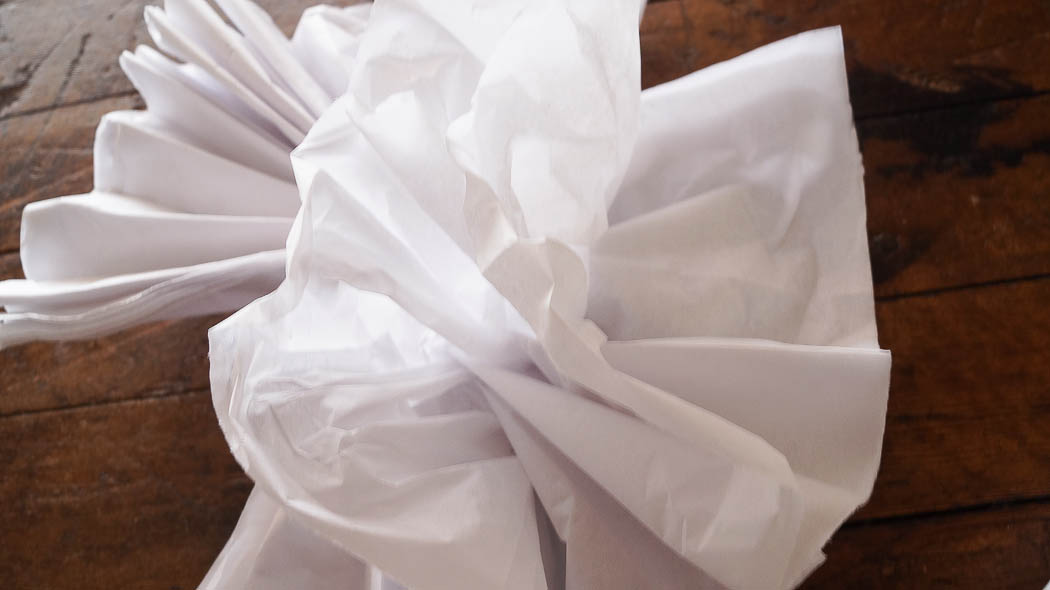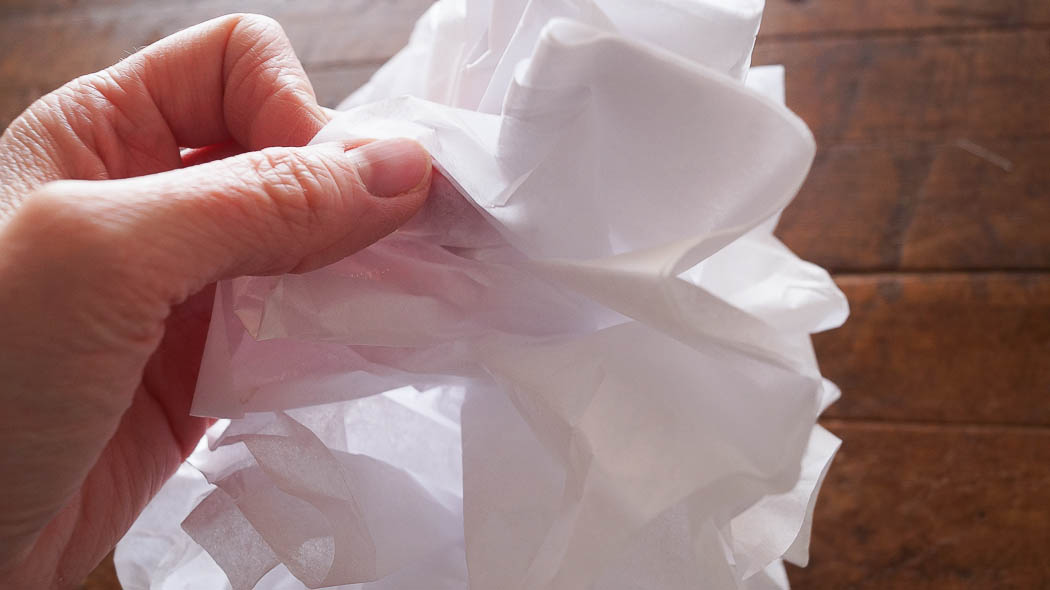 5). If you would  like to make it longer, as you can always shorten it.
6). Slide the wire into the twine, then bend the wire over to join together.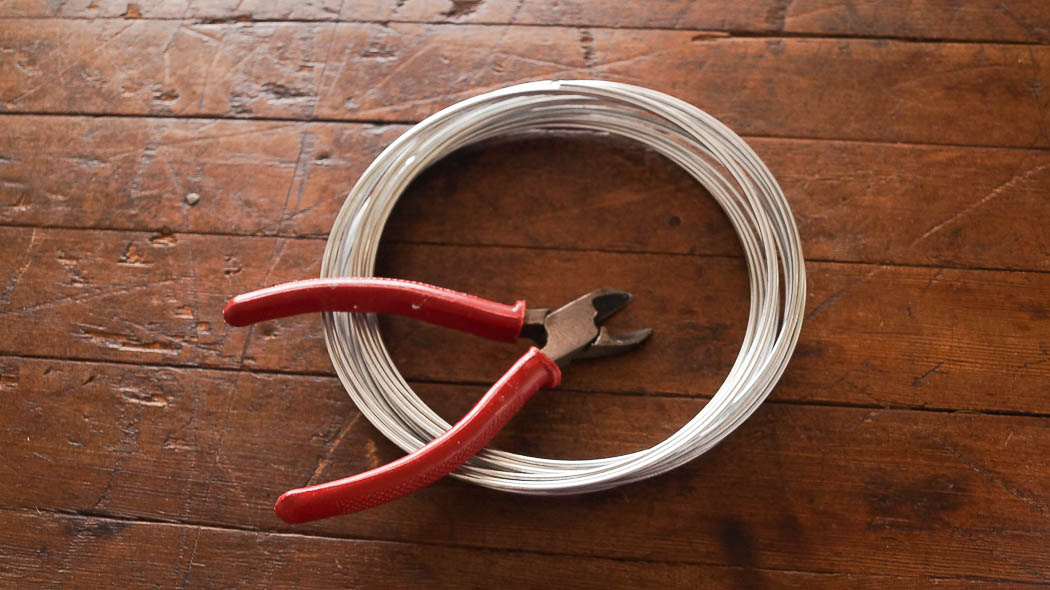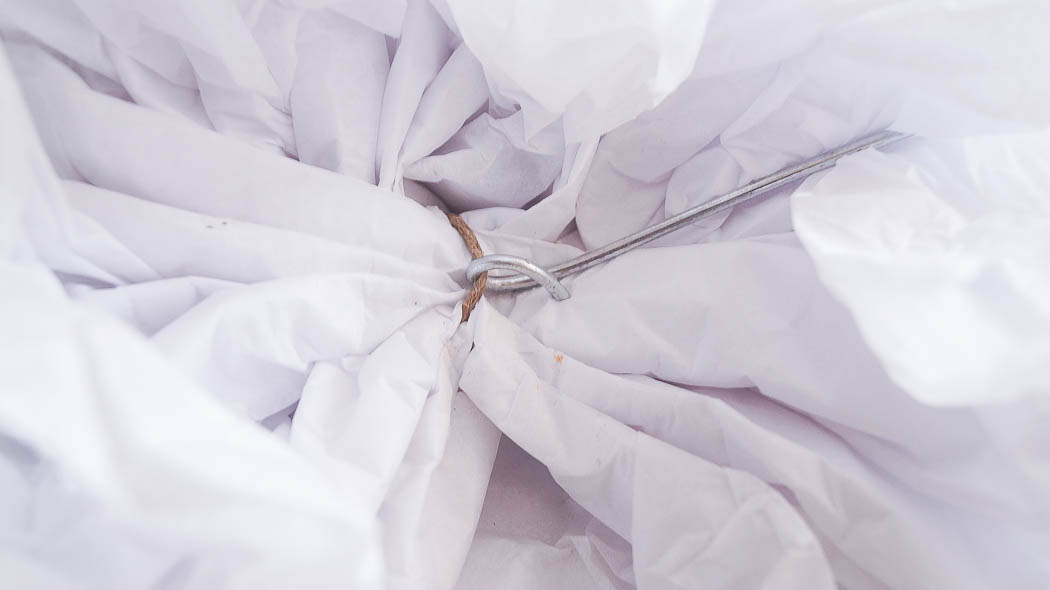 7). Add a little clear tape to the bottom to hold the flower and wire together or the flower will flop around, and that's it!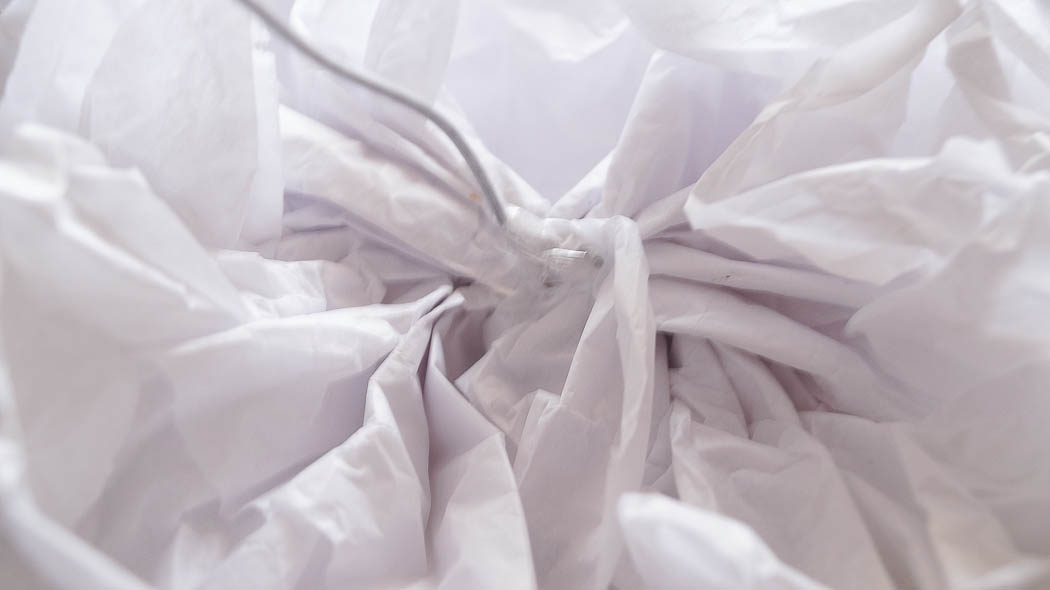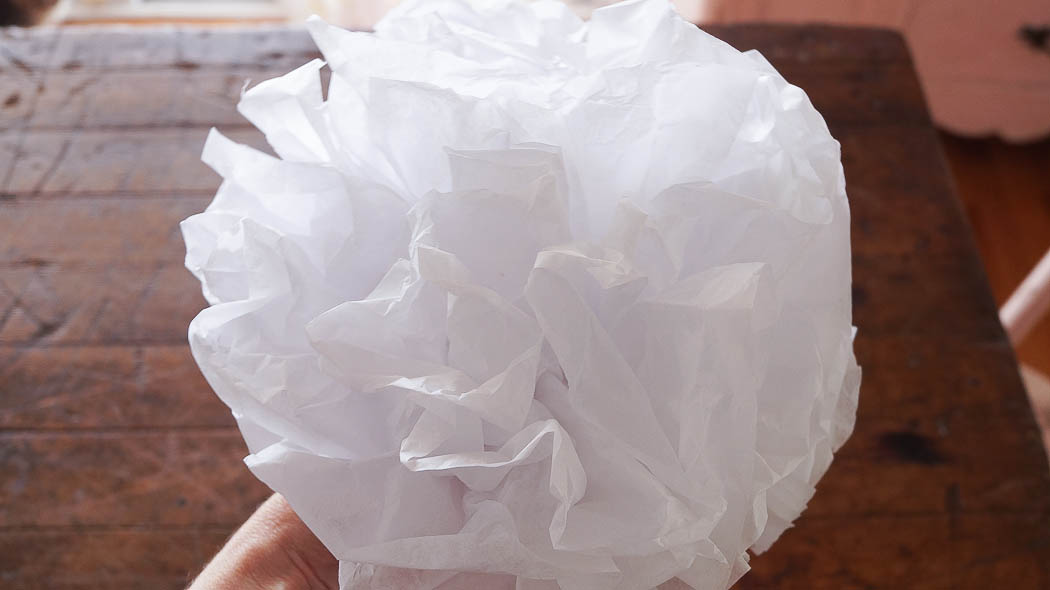 This is a simple way to add a centerpiece to a table for every day or for a party. My flowers are big but you can make these smaller by using smaller pieces of tissue paper. To do that just cut the paper in half or a smaller size before your start folding it into a fan.
If you started your project and you've already folded your fan but you notice that the flowers will be too big. Cut the ends of your fan off making your flower smaller. Do you enjoy making crafts?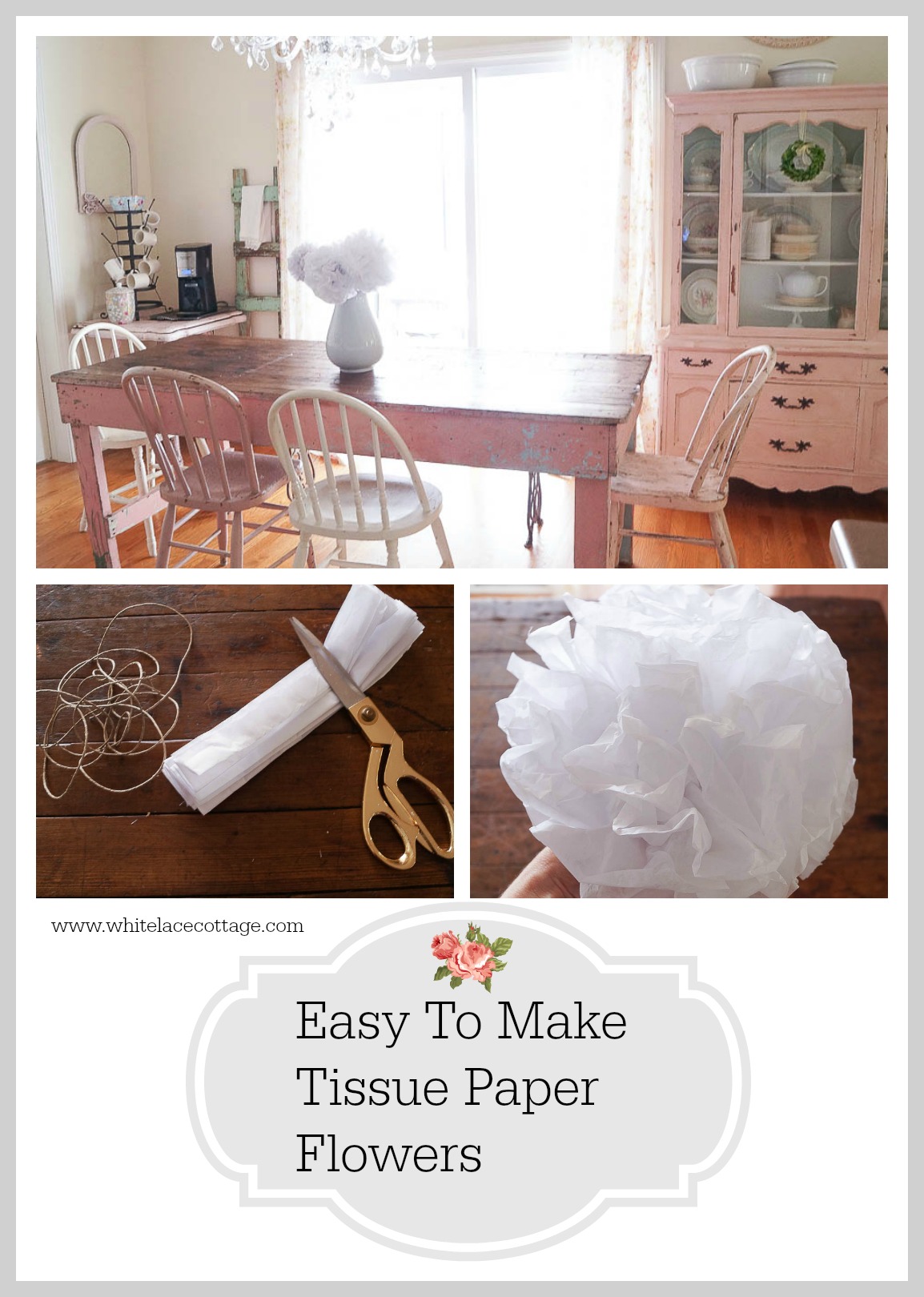 Save
Save