Before I share this easy DIY Valentine wreath, I need to ask, have I ever shared the story of my Valentine?
We'll many years ago, like back in the 80's, do you remember the 1980's?
I fell head over heals in love with this really cute, skinny guy with lots of curly hair.
Well, actually, I didn't fall in love with him the moment I met him.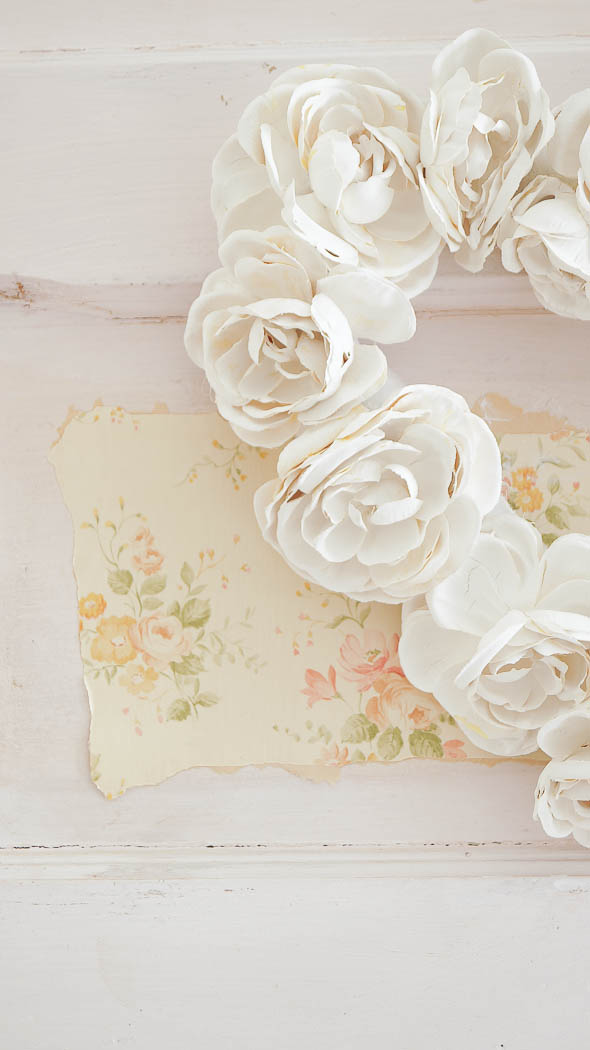 He actually spotted me first.
It was 1982, and I was at a party with friends.
Those "friends" turned out not to be my friends, but that's a whole other story.
So, I walked into the room, he spotted me from across the room.
Our eyes met, and he fell head over heels in love with me.
Or that's what I was told.
Just like a Hollywood movie.
But you see, I didn't fall in love with him….not yet 😉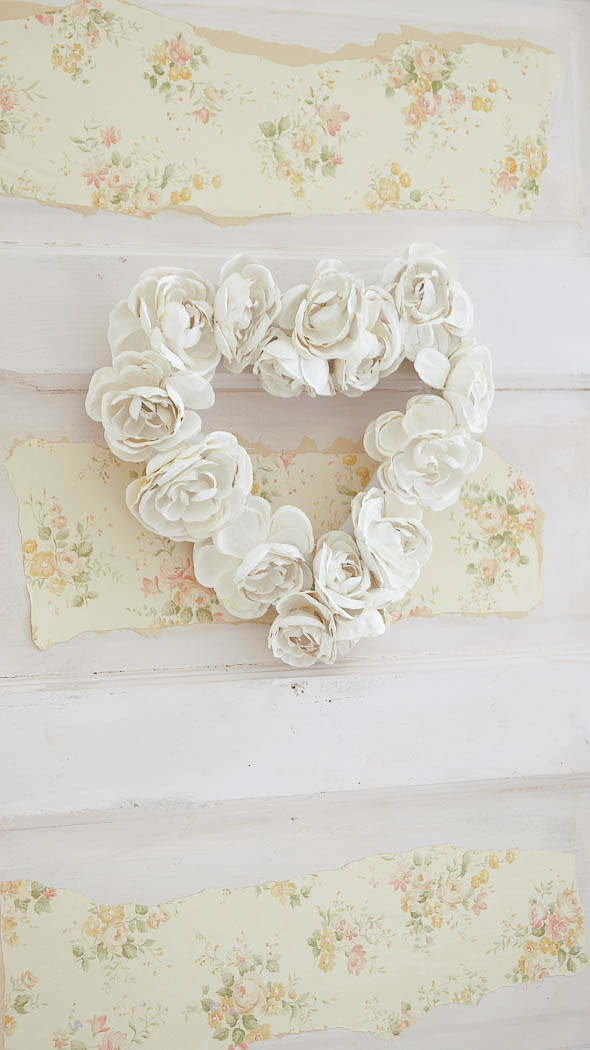 Yes, this cute skinny guy with the curly hair spotted me and he was smitten.
Seriously smitten for me!
I was never confident in myself when I was in high school.
I was the shy not so confident girl in high school.
Well, months passed, and I saw this cute skinny guy with the curly hair again.
This time at my front door!
He was dating my friend, they dated for several months.
One night my friend and her cute boyfriend showed up at my front door!
They wanted to know if I would like to go to the movies with them.
Strange….
I was the third wheel with them on many dates.
Now how sad is that!
Well, at this point, I still wasn't in love with this cute skinny guy with the curly hair.
Of course not, why would I be since he was dating my friend.
Anyway, a few months had passed, and  my friend broke up with this cute guy.
So, about a month or so after they broke up,  this cute skinny guy with the curly hair wanted to go out on a date…..with me!
Wait…hold it…!
This wasn't something that happened to this shy and not so confident girl.
And at the last minute I backed out on our date.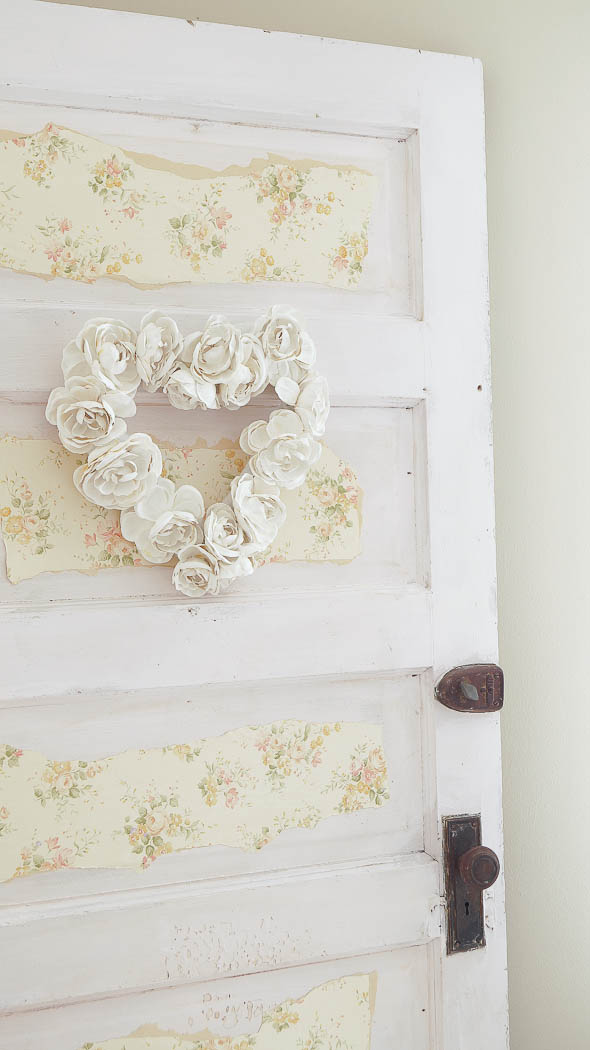 It was that shy unconfident girl saying, don't do it!
Don't date that cute skinny guy with the curly hair.
Maybe he's doing this for a rebound and will go back to dating my friend.
Hmmmm…
So I called and cancelled our date.
That was it!
I was told that he was crushed.
A few weeks went by and this cute skinny guy with the curly hair called me again, and asked me to go out on a date with him.
All my friends cheered on, telling me to go for it!
He's cute, he's sweet, go for it!
So I did.
And almost 27 years later, we are still together!
Yes, on June 3rd we will be celebrating our 27th wedding anniversary!
I'm sure you spotted my rose wreath, isn't it pretty!
And it's perfect for Valentines day.
Would you like to know how I made it?
Well, last year I shared how I created porcelain like flowers.
You can read about that HERE.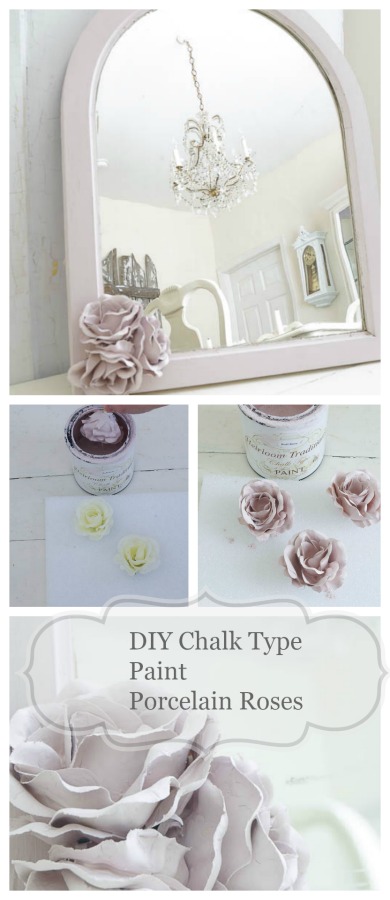 To make this wreath you will need:
A wreath form.
Quilt batting
Gluegun
Silk flowers
Heirloom Traditions paint- your choice of color
I found these flowers at Joanne Fabrics, but if your lucky you could score cheaper flowers at a thrift store.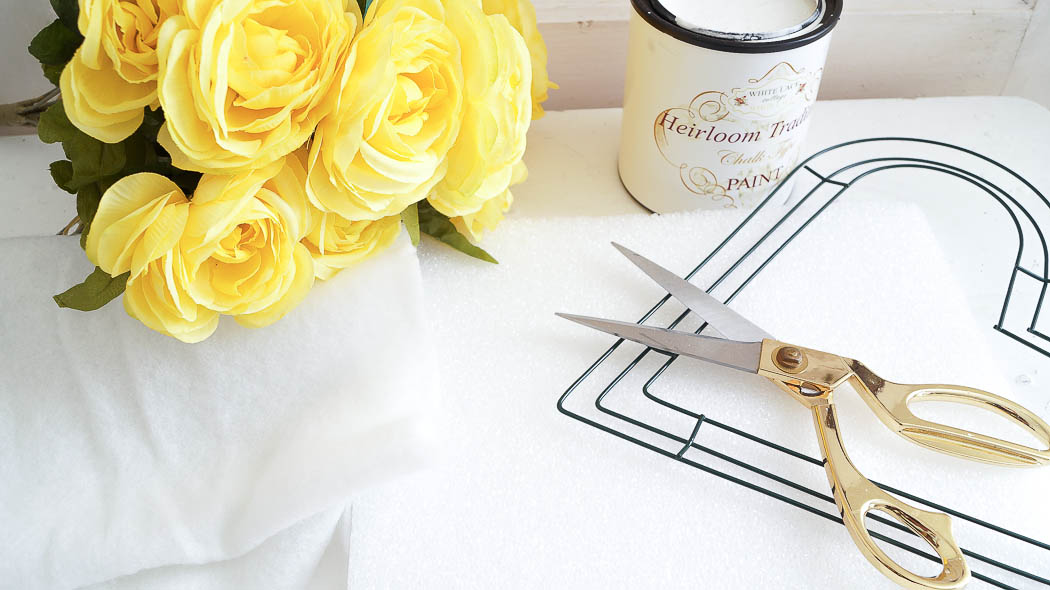 Mine were 6.00 for each bundle, I bought 2.
Dip the flowers into your paint, as you can see I'm using Heirloom Traditions paint in White Lace.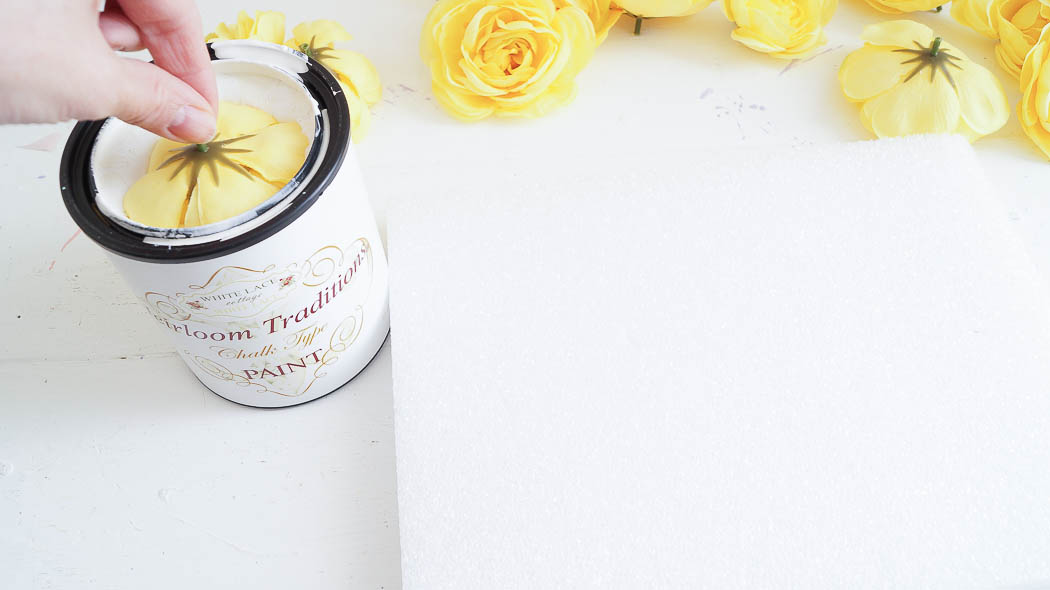 Try to get as much excess paint off, and let these fully dry.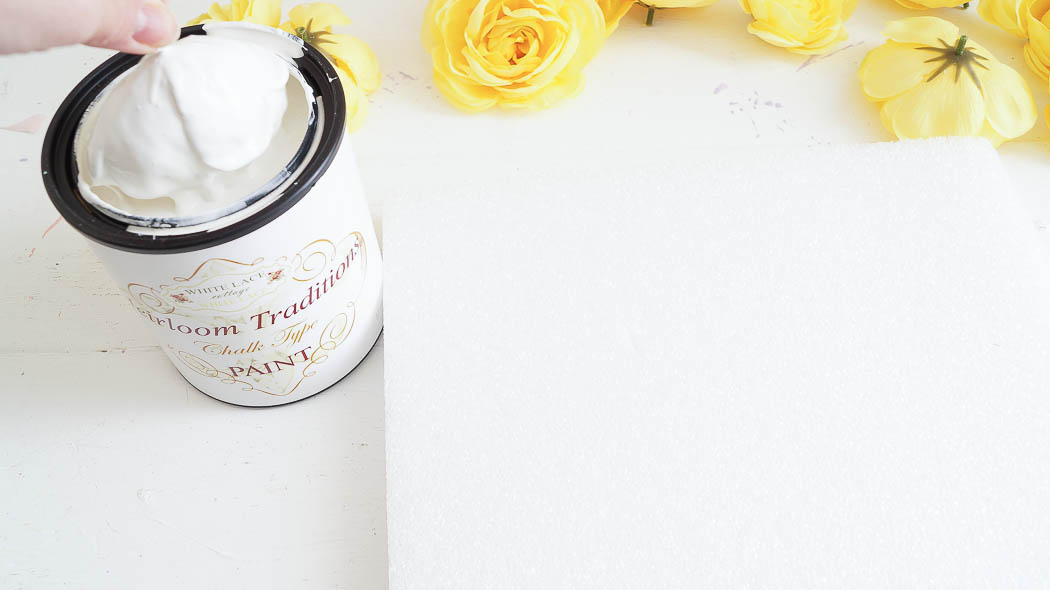 I used a styrofoam block to dry my flowers.
You don't have to dry them this way, but make sure to protect the surface you are working on .
Since I couldn't find a heart shaped styrofoam wreath form, I had to use this metal one.
I didn't want to see the metal, and I also needed something more solid to glue the roses to.
So, I wrapped a piece of quilt batting onto the wire form, and glued it using my hot glue gun.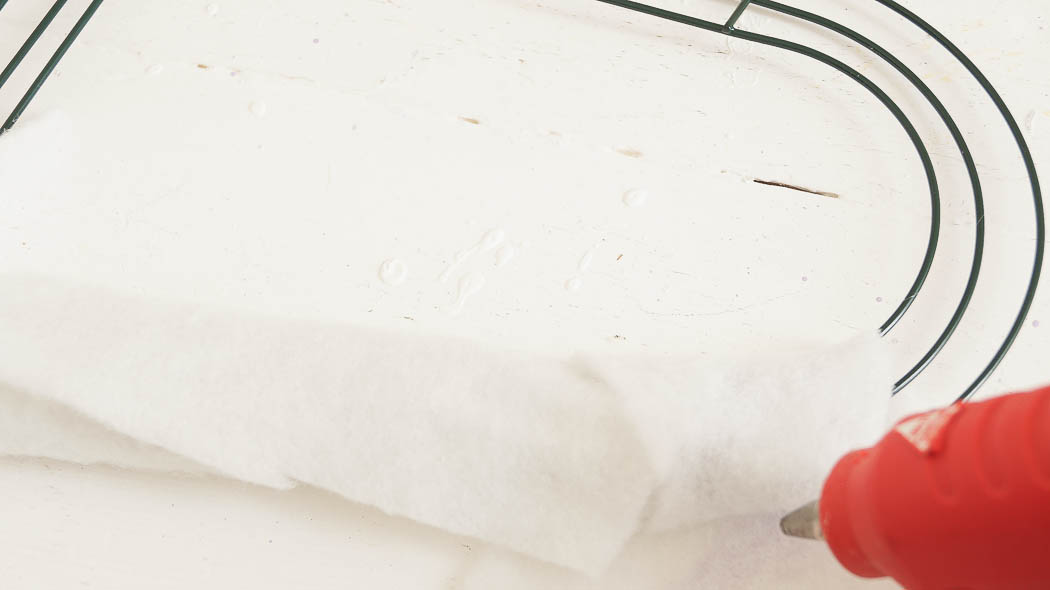 If you find a styrofoam heart shaped wreath, then you can skip this step.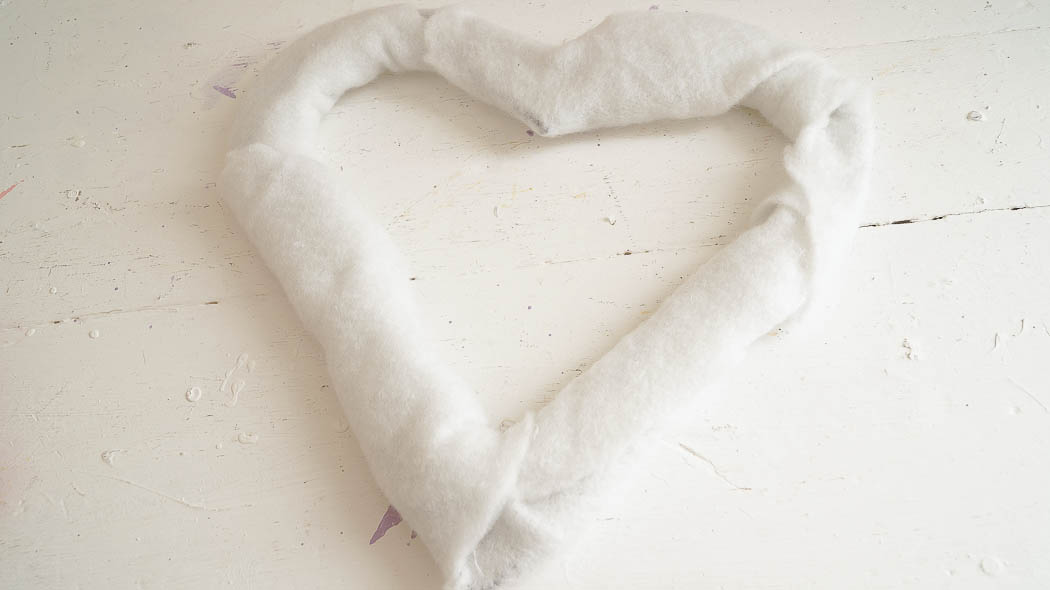 Next, I laid out my roses on my wreath to see how it would look before I started hot gluing these on.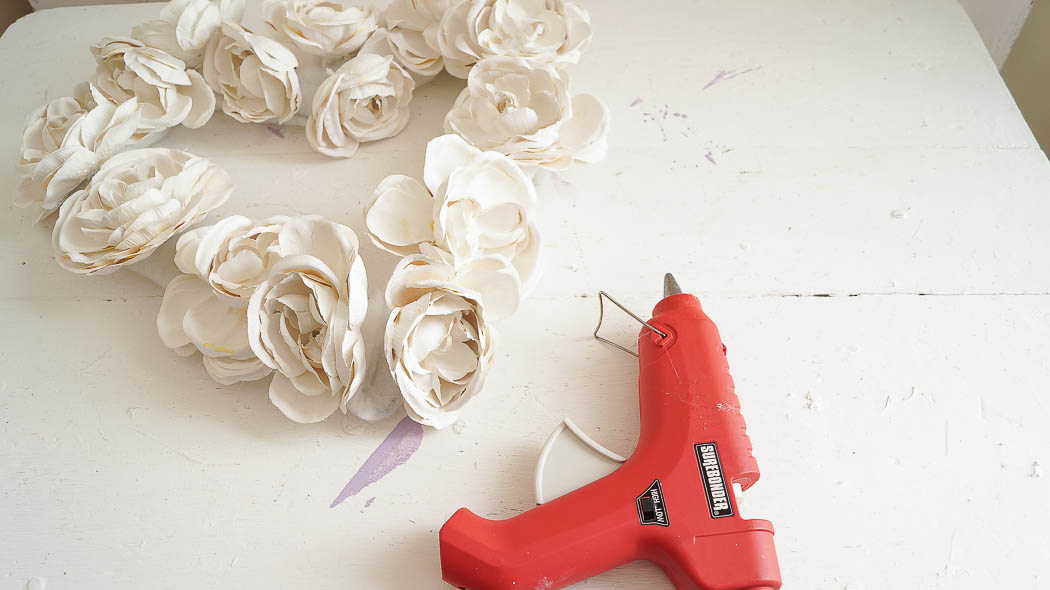 I then started to glue the roses on.
Once they were dry, it was ready to hang.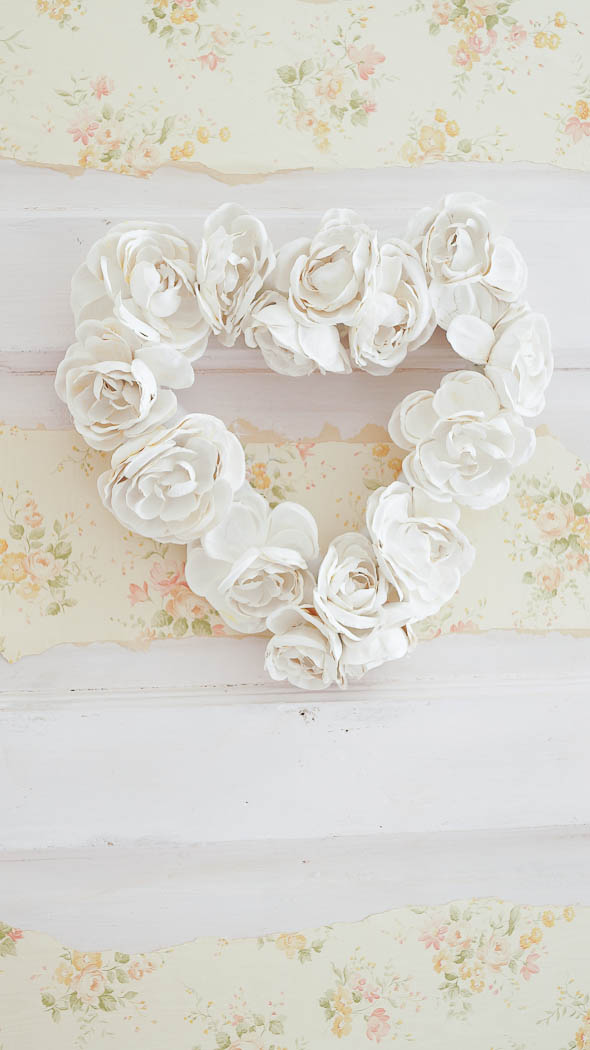 So simple, right?!
Are you ready to make this lovely wreath?
You can purchase the paint HERE.
Which, by the way can be used on many more projects.
I love how the paint crackled just a bit.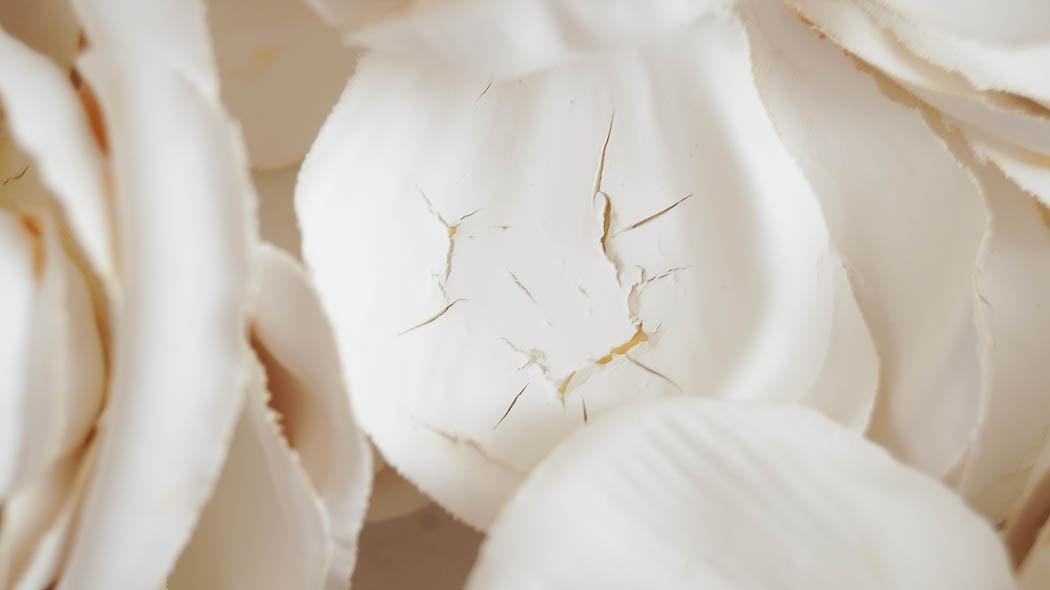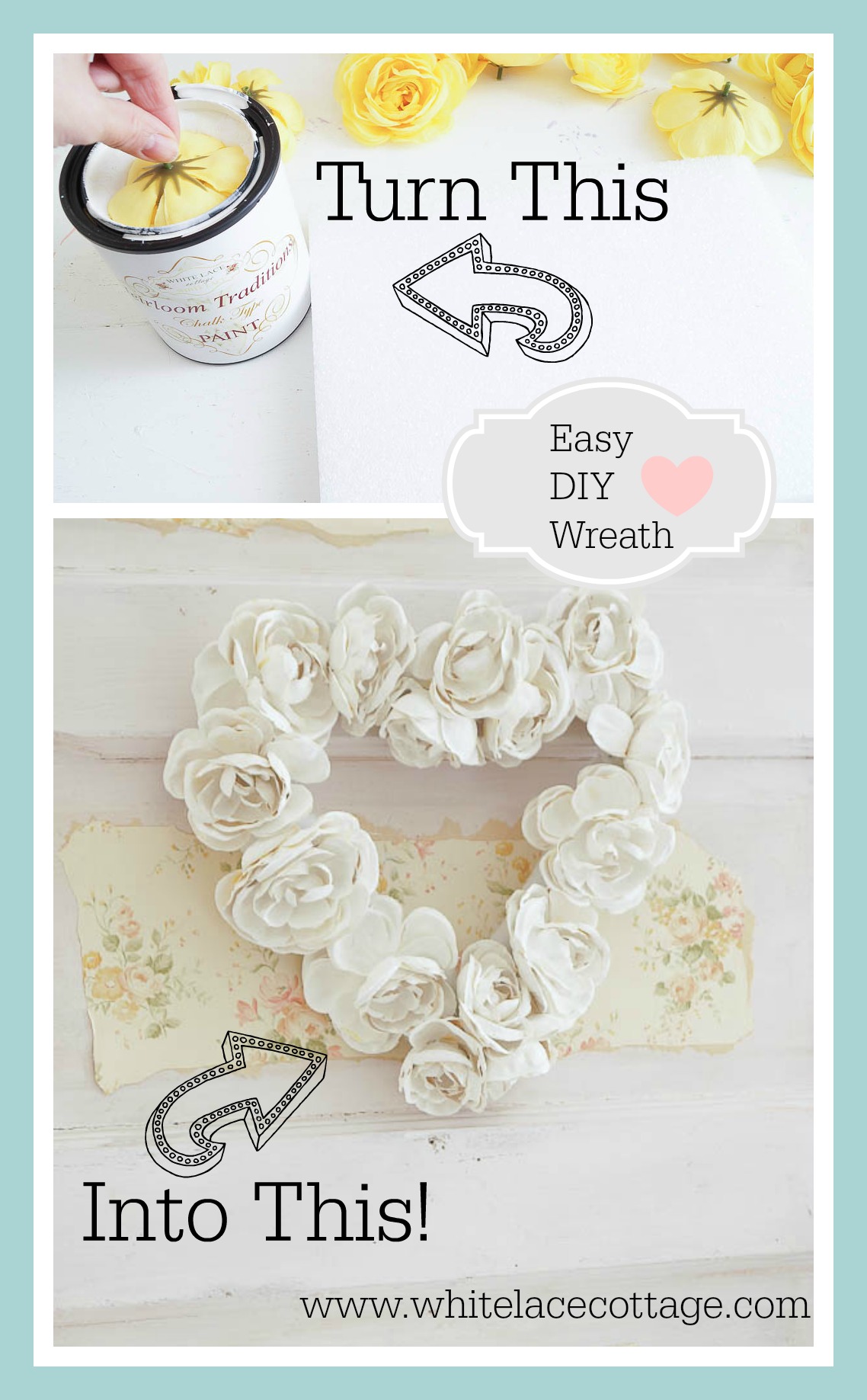 And, if you'd like to see another Valentine craft, here's another super easy one to create.
Simple Valentine Heart Wreaths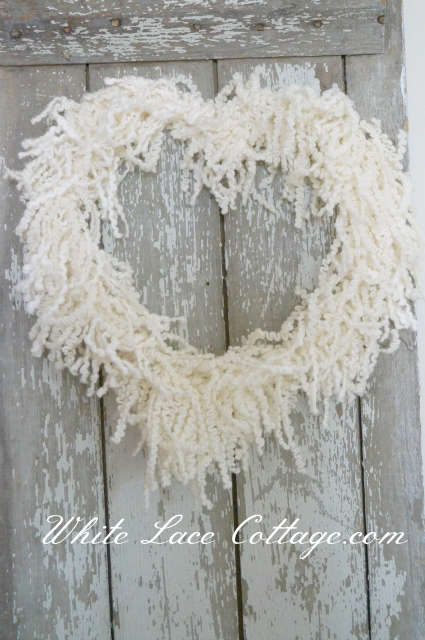 Make sure you sign up for our FREE monthly newsletter HERE.
And join in on Jumpstart To A Healthier You HERE.