I've been challenging myself lately to think outside of the box and create.
This is a very simple easy to make ornaments project.
Yeah, I am all about easy and also cheap!

MY LATEST VIDEOS
I found clear ornaments at Hobby Lobby a month ago.
Oh, before I share this project, I have to tell you a story first about this trip.
I shared it on Facebook, but I wanted to share it here as well.
So, I went in to Hobby Lobby to purchase a few things, and as I was paying, well the total seemed off to me.
But I was in a hurry, and didn't have time to deal with it.
When I got home that afternoon, I looked at my receipt and sure enough the total was all wrong!
Not because I was over charged, but way undercharged!
After a week, I returned to the store to let them know that they undercharged me by $10.00!
The cashier kept thanking me for coming back.
But I believe in karma, what goes around comes around, ya know what I mean?
Knowing that I was undercharged would have been stealing in my book.
Have you ever had a situation like that?
Did you return to the store?
Okay, let's get back to the project.
To make these easy to make ornaments, all you need is a low temp glue gun, small feathered boa, and clear ornaments.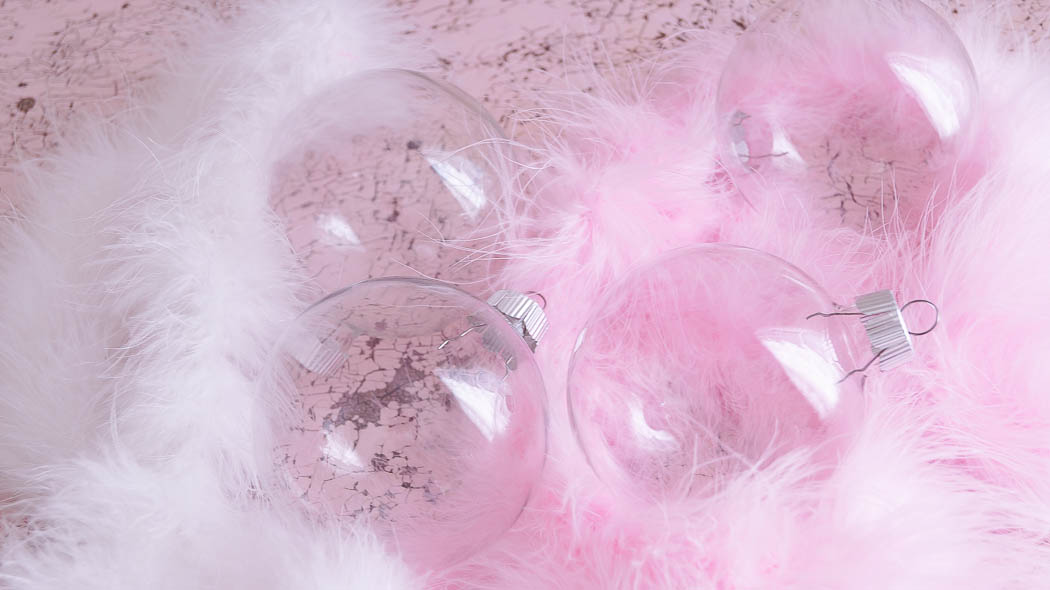 I found my feathers at the thrift store, so look in the craft section of thrift stores.
I wanted mine to have a shabby spin, but you could glue twin around these, or ribbon, or glue old white buttons, or pompoms, just use your imagination.
Add your glue to a small section at a time, because it dries fast.
Then add your feather boa as you are wrapping it onto your clear ornament.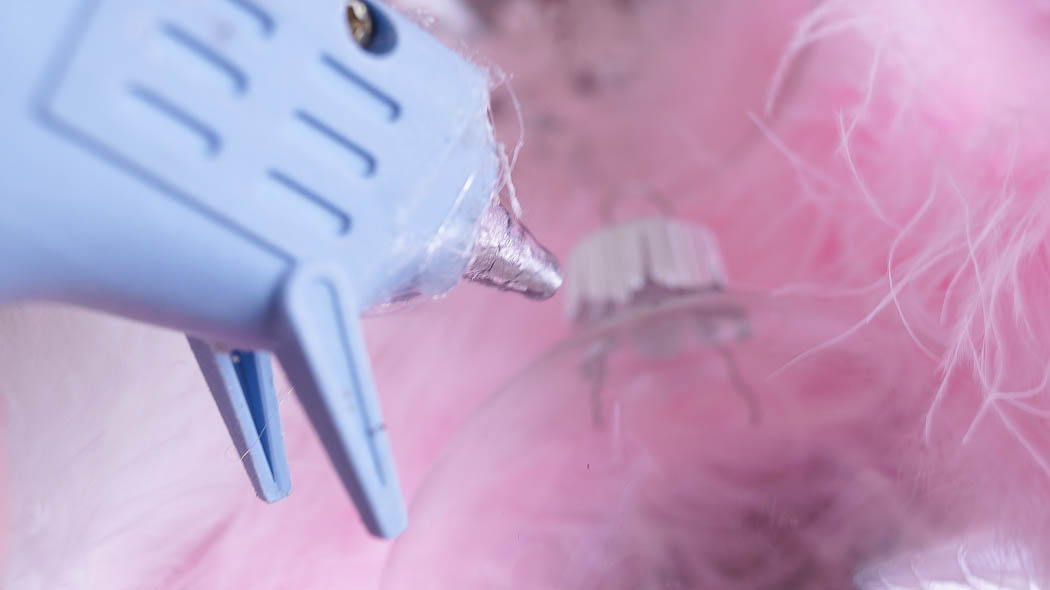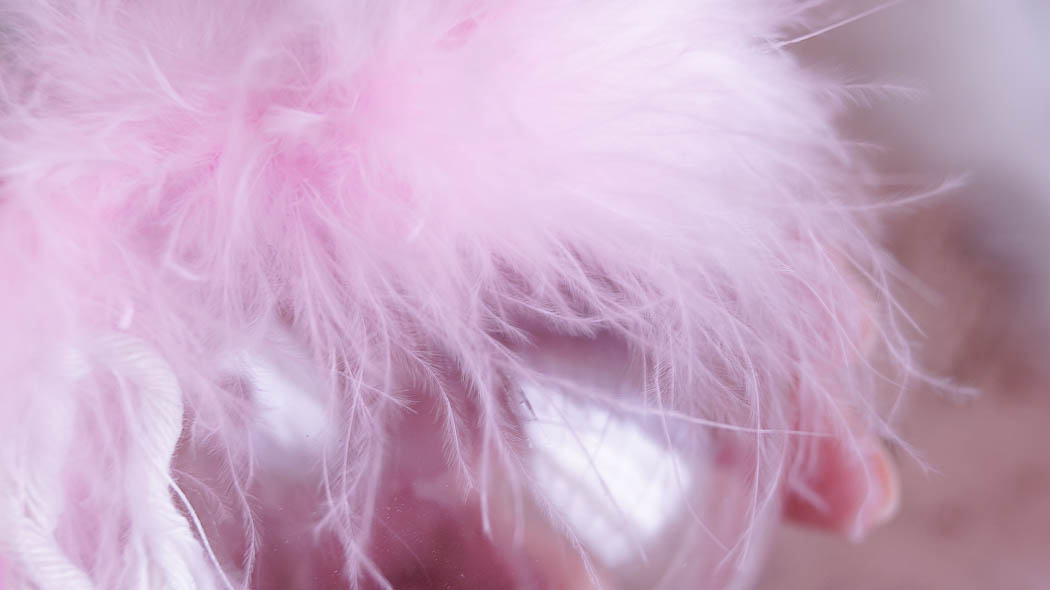 When you get to the bottom glue and fill in the last section with your feathers.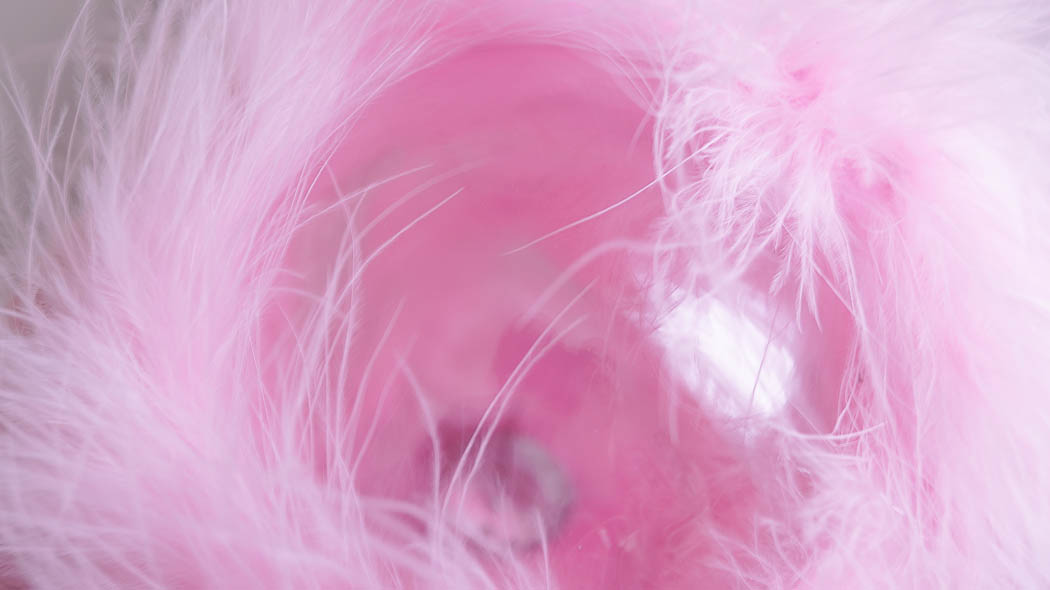 This is super easy to do.
Now, you can hang these on a tree or place them in a bowl or tray.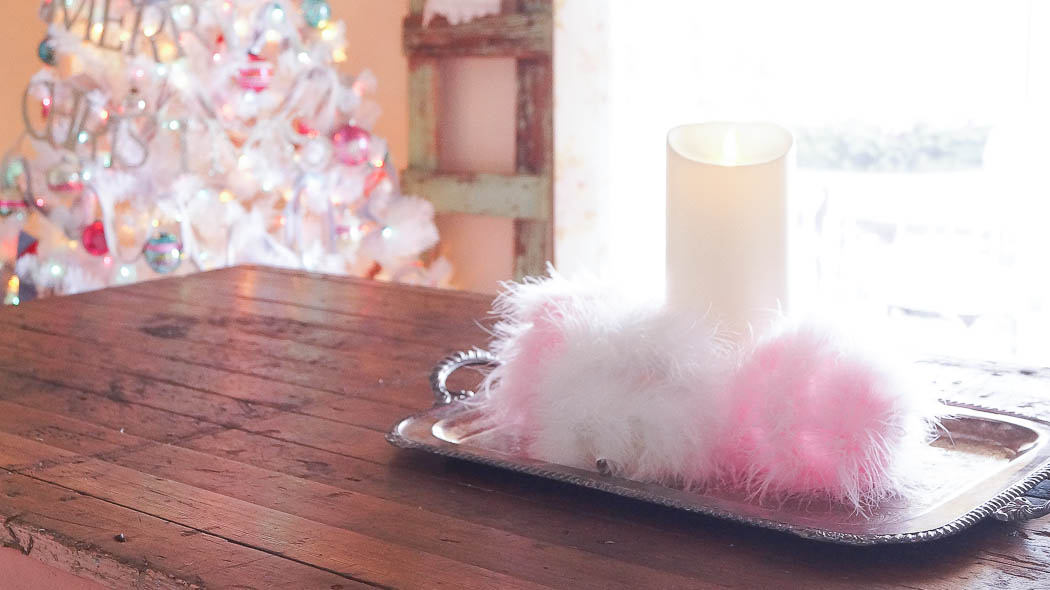 Just showing what it would look like as a centerpiece for a table.
For fun I also created this sweet kissing ball/ornament.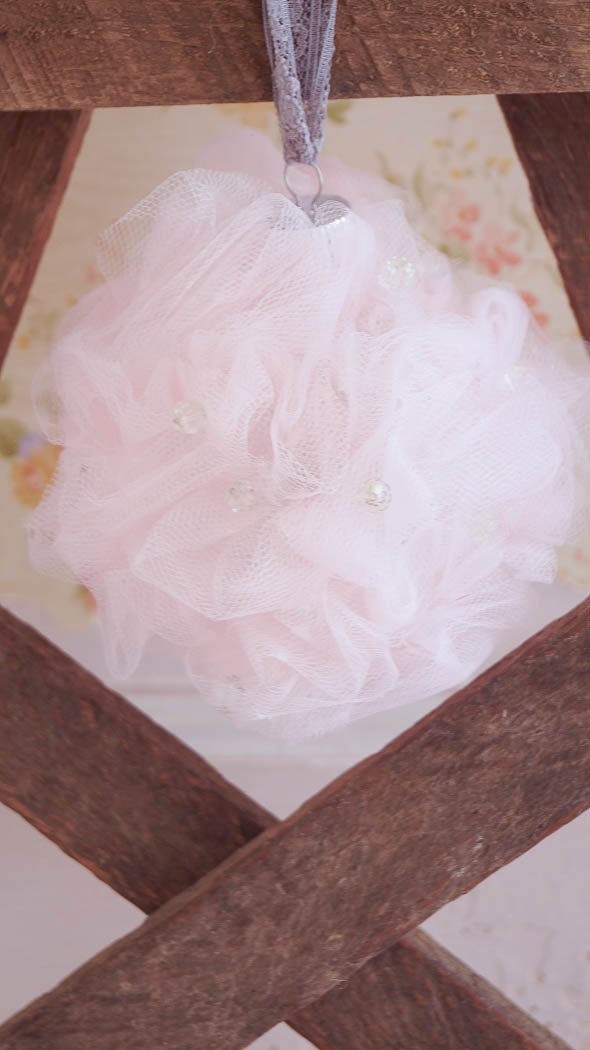 I used tulle found at a thrift shop, I just cut small pieces of tulle off.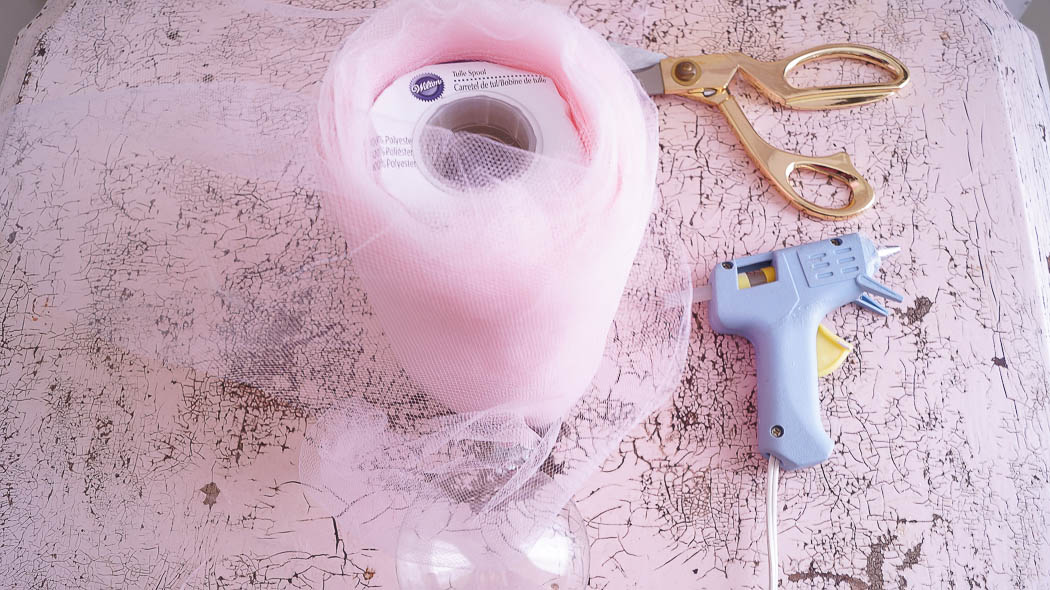 Then I gathered it and glued it on my clear ornament using my low temp glue gun.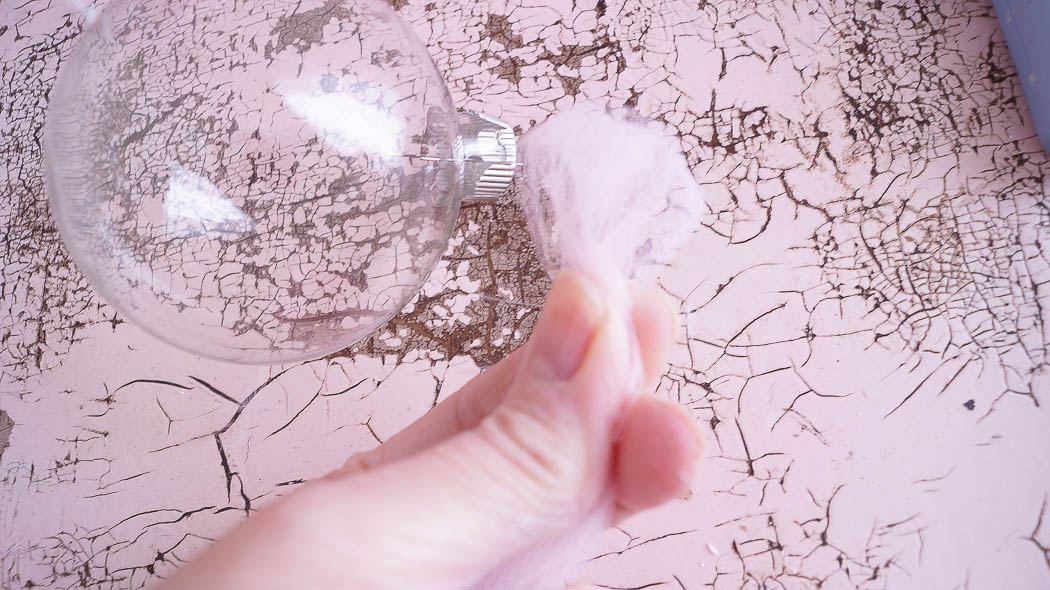 Keep working around your ornament until it's completely filled.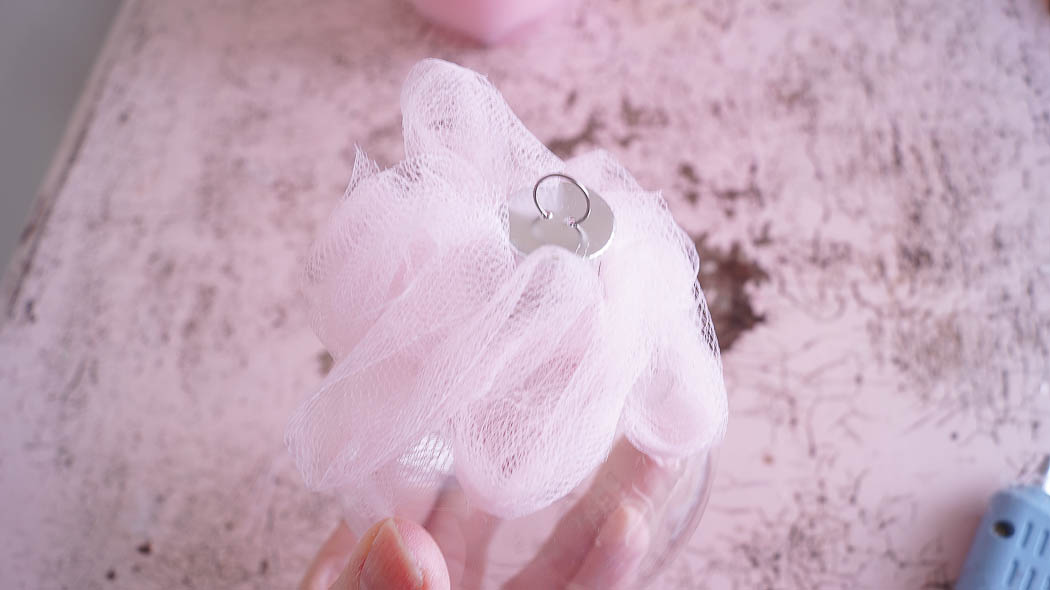 Once it was filled, I glued on a few vintage glass beads for a little bling.
Right now, instead of hanging it up , I decided to hang it from my tobacco star.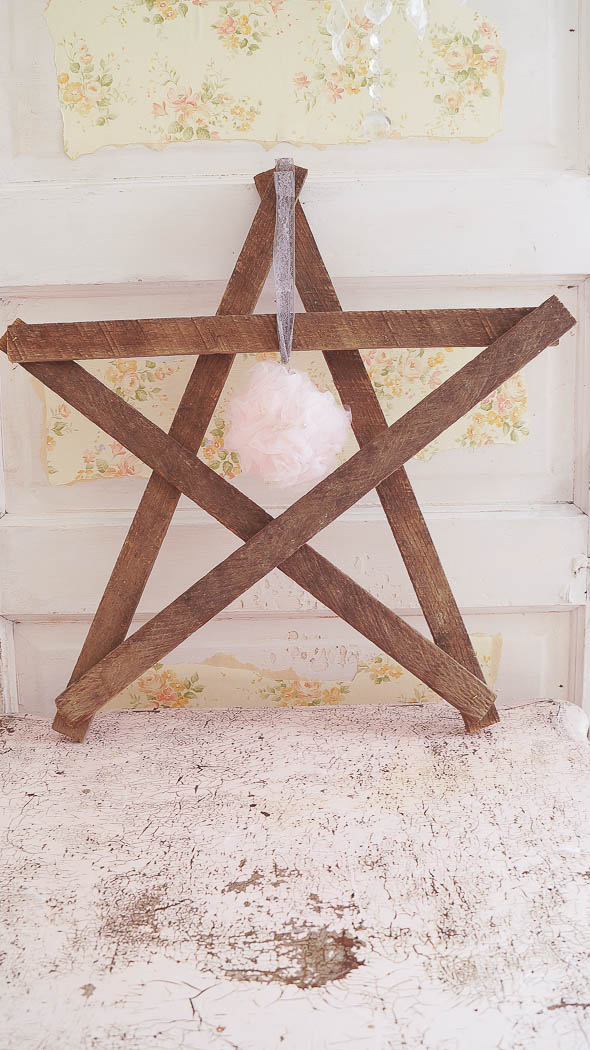 Isn't that sweet?
It's super easy to make.
Make sure you check out the craft sections at the thrift store, and check out garage sales too.
Keep an open mind at what you can create using fun thrifty finds!

The SHOP is always OPEN!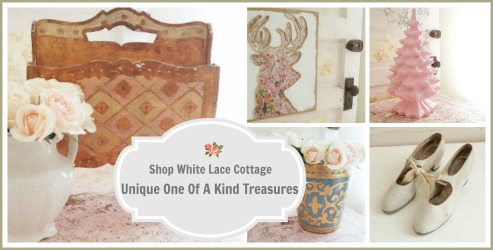 Bloggers do you need help with SEO?
My friend Barb from The Everyday Home has just released her book.
She goes through step by step and shares how you can increase your SEO easily.
I've read lots of books on SEO, but this is by far the best tutorial out there!
You can purchase her book HERE.