No Sew Pumpkin Craft Project
I love crafts that are easy, and crafts that are really cheap to make. If you don't sew you're going to love this simple craft! I was contacted by Flora Craft. They asked if I wanted to create a craft using foam balls and trim. I love a challenge, so I was totally on board!
(This is a sponsored post and contains affiliate links, please read my disclosure policy).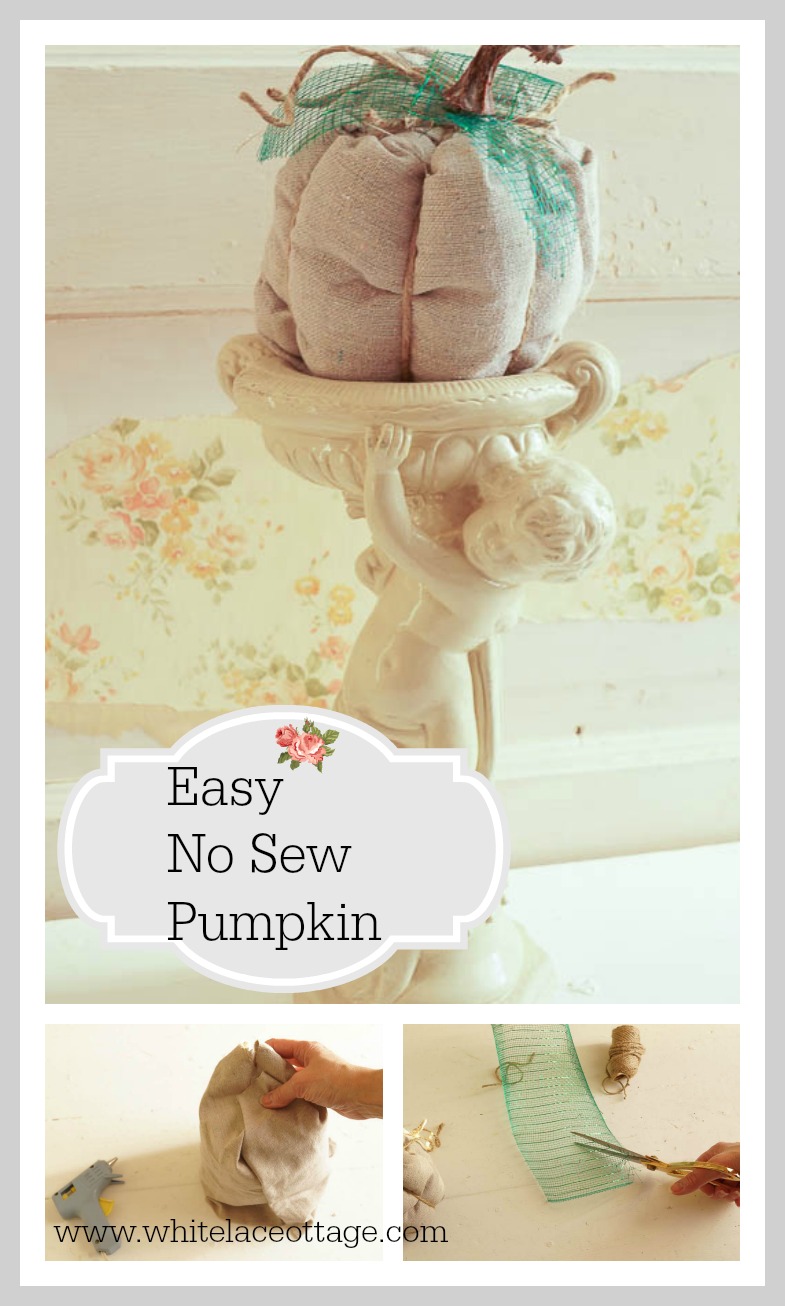 Supplies Needed:
Floracraft – Make it fun – foam balls
Design it- Simple Style- Decorative mesh
Scrap fabric
Small branch  piece or something that will make a pumpkin stem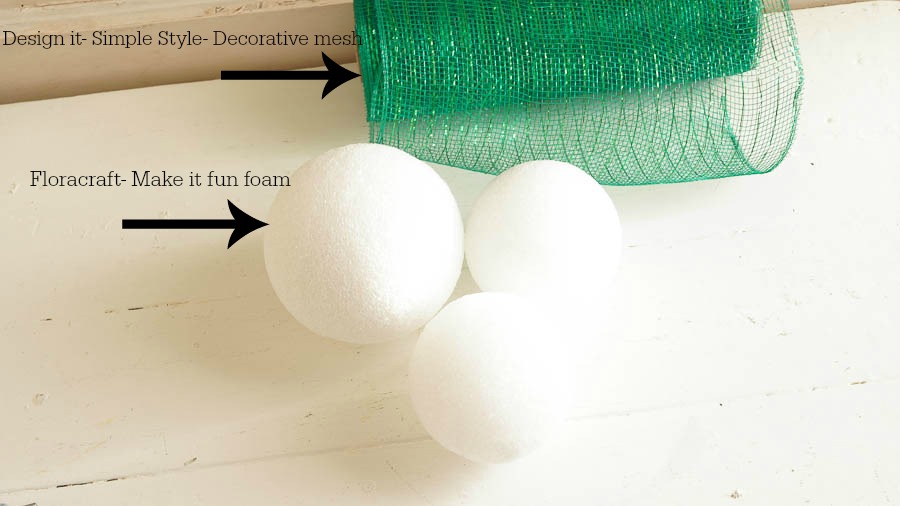 MY LATEST VIDEOS
To make this no sew pumpkin, you'll need to determine how much scrap fabric to use. I cut a piece that was twice the size of the ball, knowing I could cut the excess. You want it to cover the ball completely.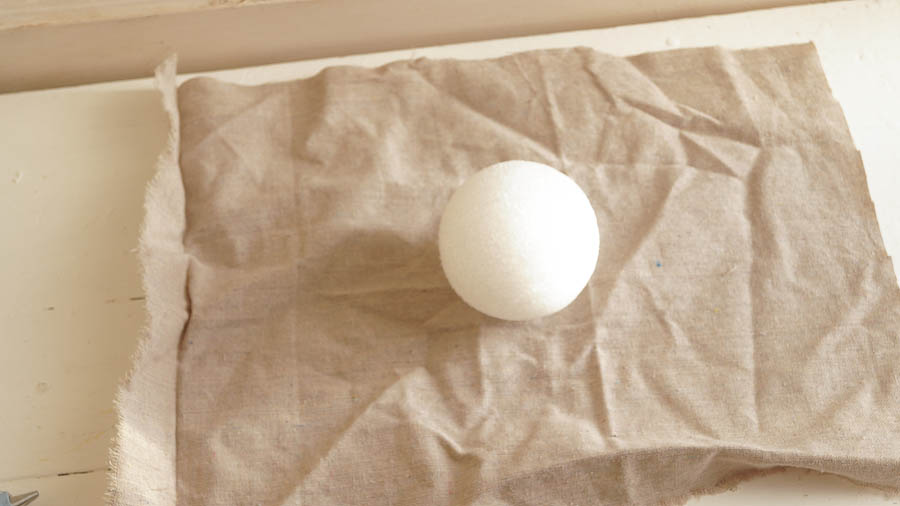 Don't worry if your fabric is wrinkled. Take your quilt batting and place it on your fabric, then place the ball on the batting.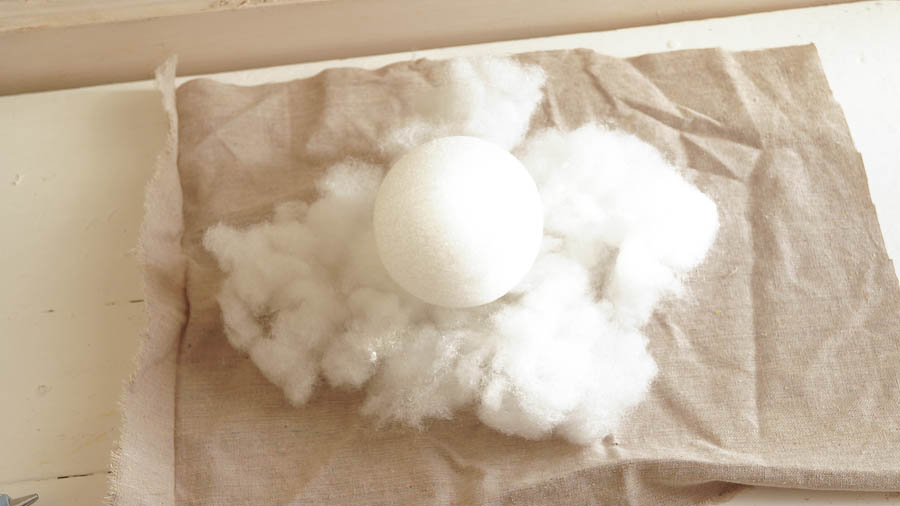 Add enough batting so as you gather your fabric it will be around the ball. Since this is a no sew project we'll be using our hot glue gun. Start wrapping your ball.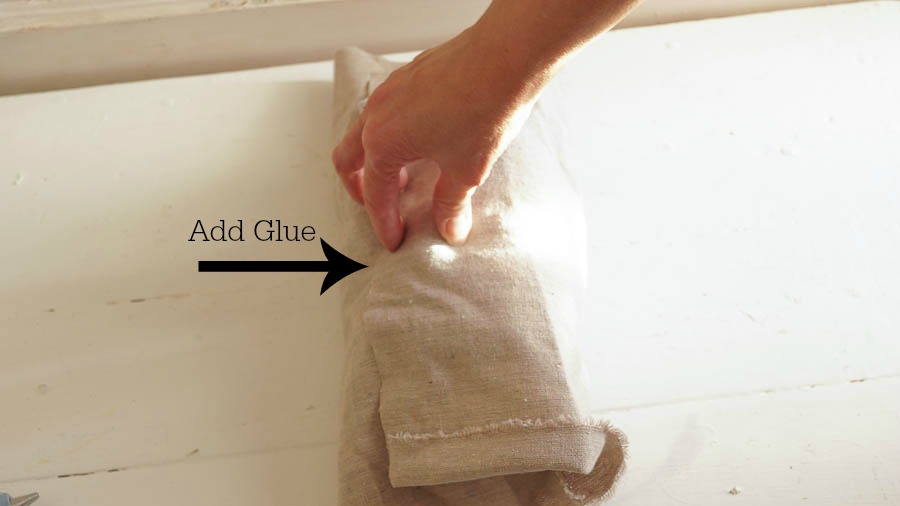 If you have excess fabric this is when you can cut that off. But make sure to keep the batting inside. Fold that cut piece over and place glue on it to hold it into place. Then add a dab of glue with your hot glue gun to keep it from coming apart. You can neaten it up a little by folding that cut section again and adding more glue. But you won't see that anyway, so you can skip that part.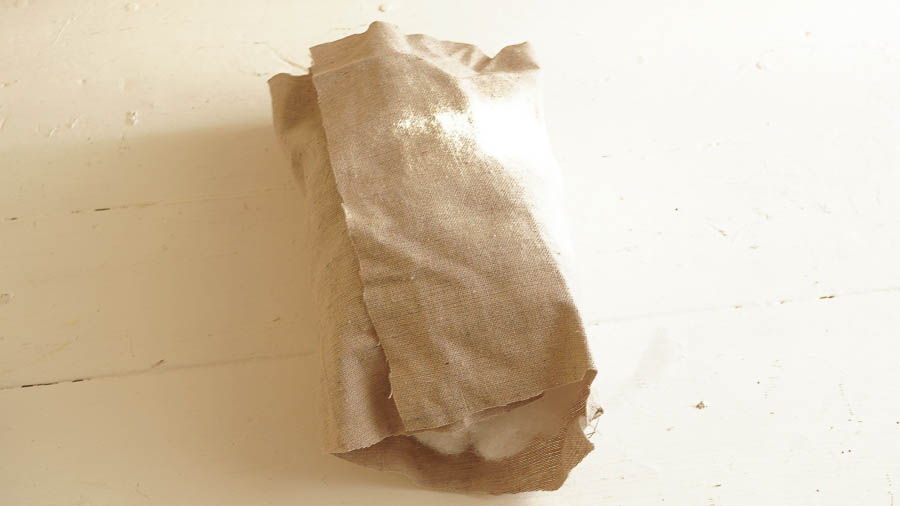 You'll have two sides open, and we don't want that. So, take each side, one at a time. And fold it like a gift, and glue it closed.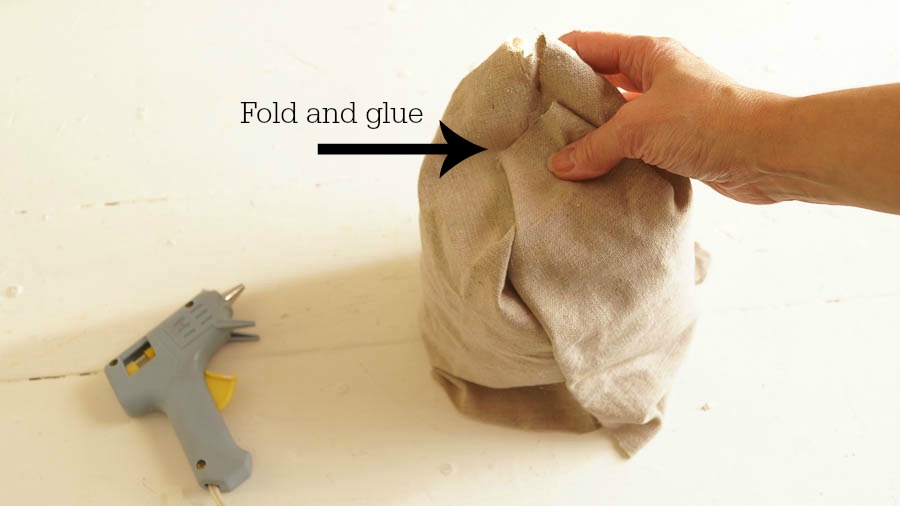 When you're finished on one side, flip it over and do the same to the other end.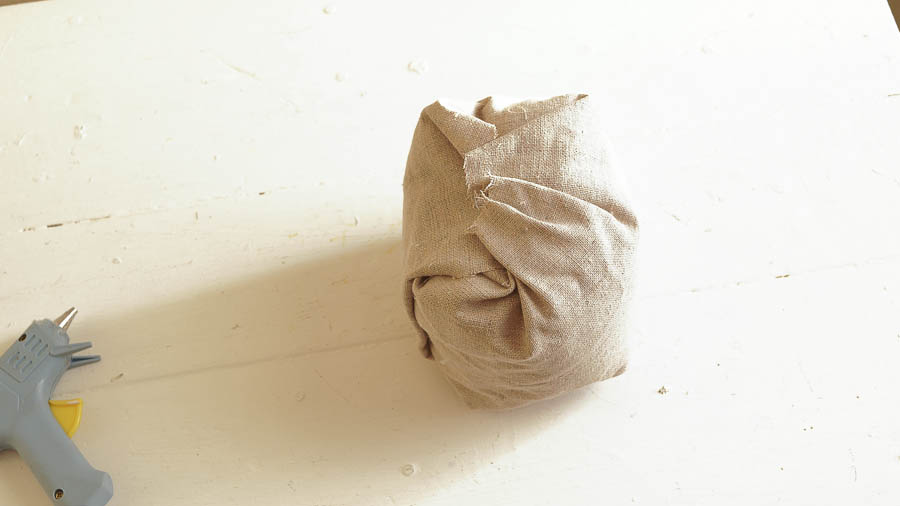 Don't worry if it's not perfect…we're not finished yet. Get your twine out and start wrapping it once around your pumpkin, then tie a knot.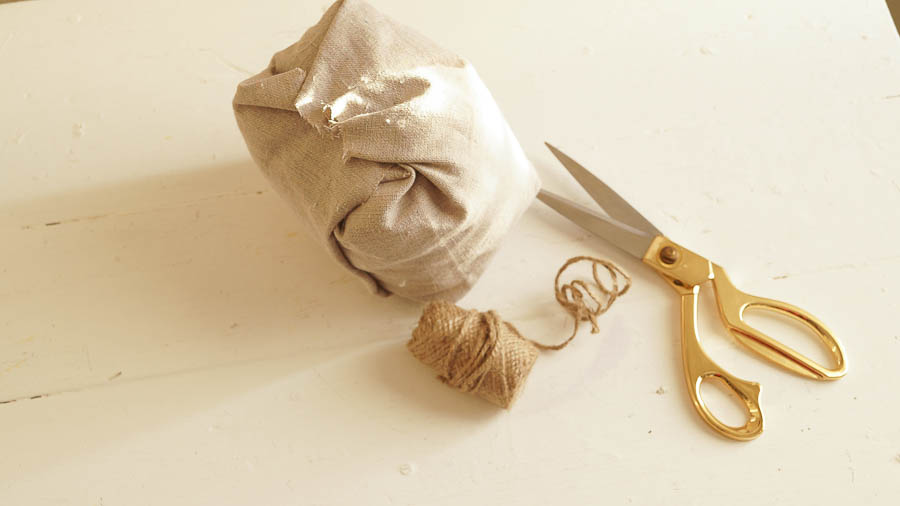 Keep working around your piece, you want this to look like a pumpkin so keep the twine evenly spaced.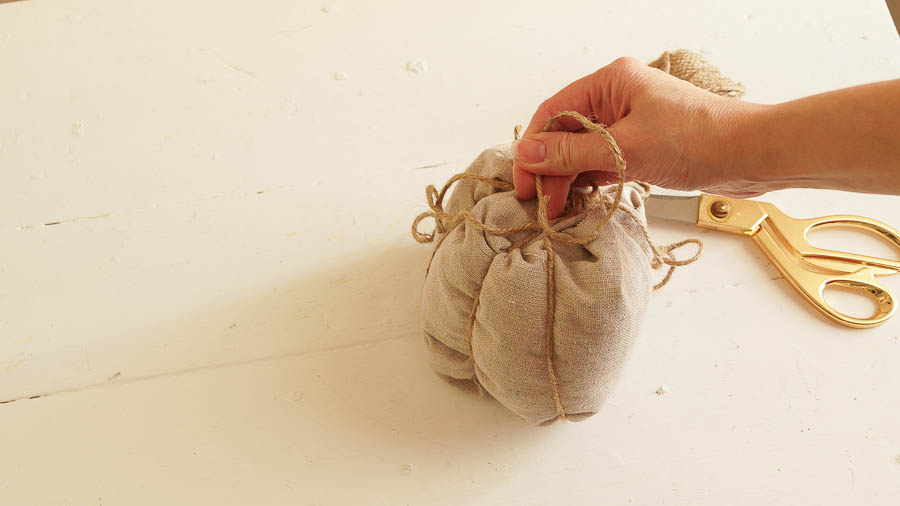 As you are tying your piece make sure it's sort of snug. You will start seeing your pumpkin take shape. When you're finished, you can either keep those long pieces of twine or cut them. They can be left on like vines, it's totally up to you.
Now we are going to add a few leaves. Pumpkins on a vine do have leaves. This will hide the knots we have on top of our pumpkin. Cut out leaf shapes with your Design it- Simple Style- decorative mesh.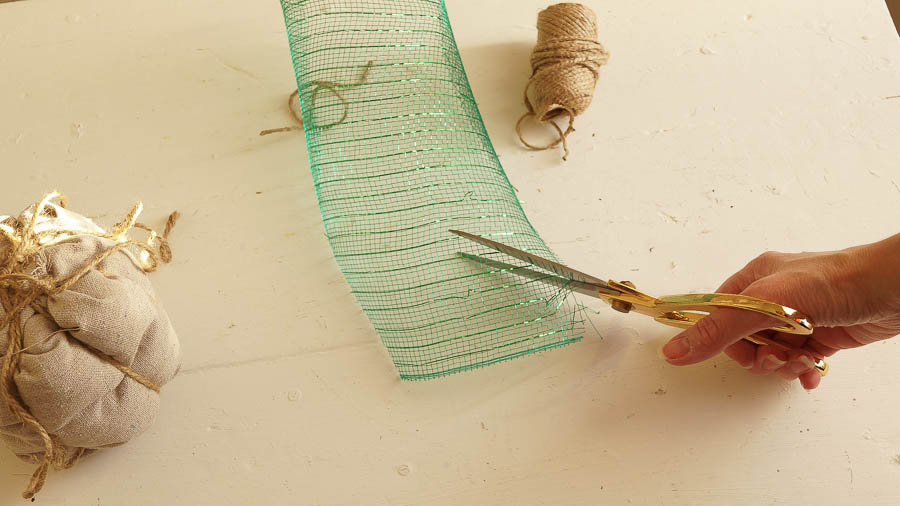 Next glue them to the top of your pumpkin.
Finally, take your stem and glue it on to your pumpkin. I used a faux stem that I had. But you can use a broken twig or a cut off piece of branch, or make one rolling brown packing paper.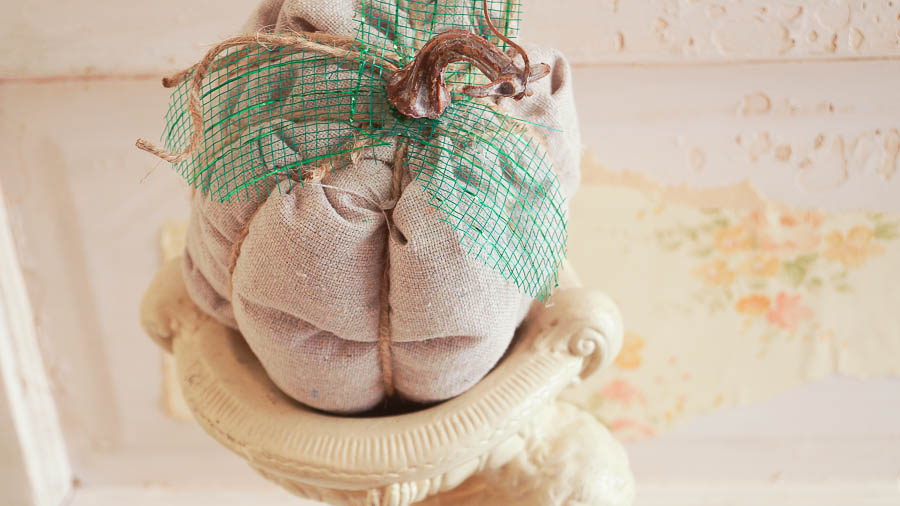 And that's your no sew pumpkin! Thanks so much Floracraft– Make it fun for sponsoring this post. Make sure to check out the Halloween e-book for more fun craft ideas. I'll be sharing a few more holiday crafts using Floracraft/Make it fun soon!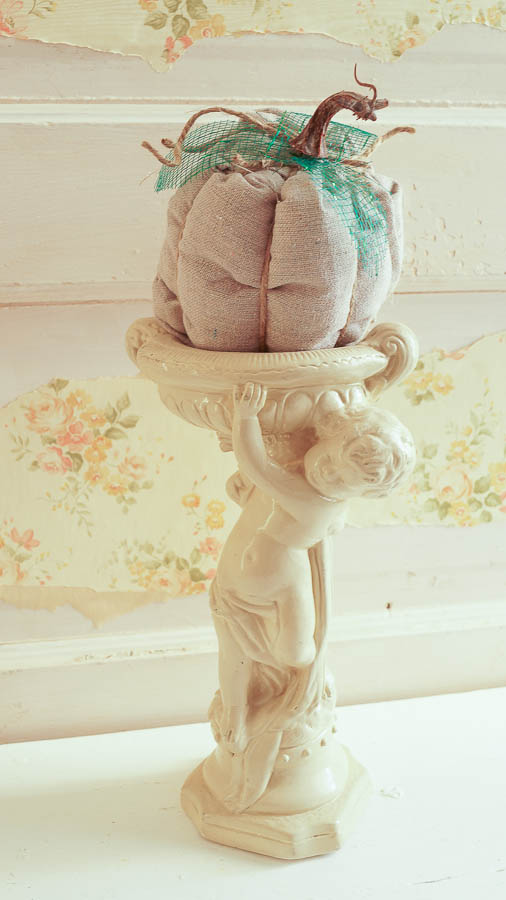 Shopping Guide: