Paper Mache Mosaic Pumpkin
This paper mache mosaic pumpkin is super easy to create. And it will be the perfect touch for your fall decorated home.
(This post contains affiliate links, please see disclosure policy)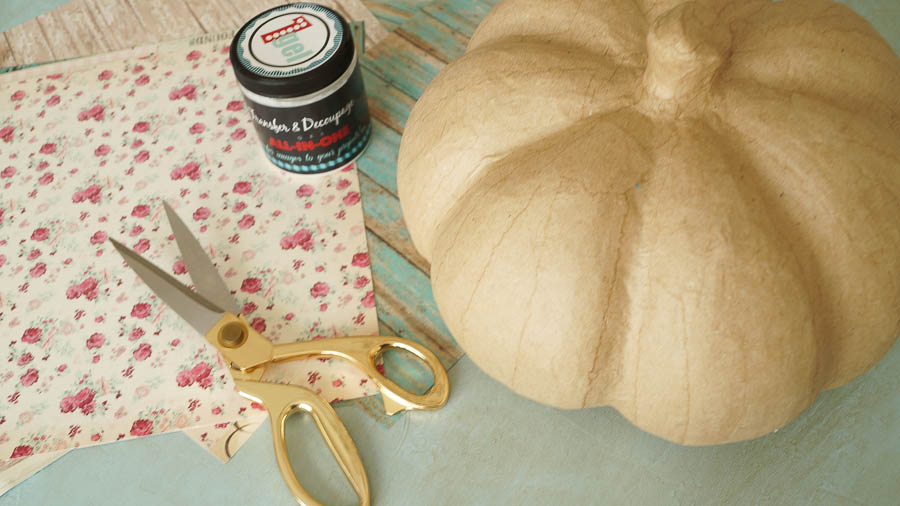 Supplies needed
When I saw this paper mache pumpkin the idea of creating it into a mosaic came to my mind. To create this mosaic I tore the paper into little pieces. Then I applied a little glue to the section I as starting on, and also a little glue on the back of my torn piece of paper.
I started at the top of my section and worked my way down. Tearing pieces of paper off as I went along, creating a mosaic look. This paper was a little stiff, so I had to press down a little the more I worked down the section of my pumpkin.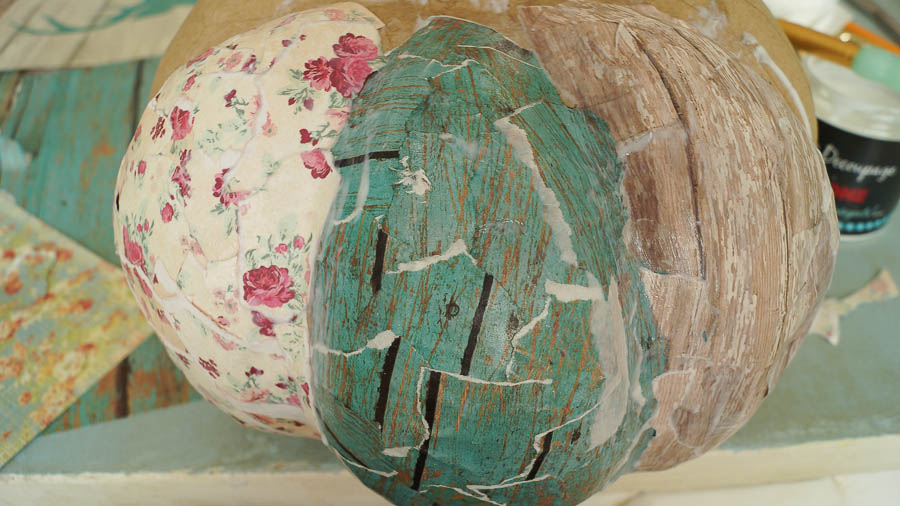 As you work around your pumpkin you'll need to figure out how you would like your colors or pattern to look. I had an odd number, so I wasn't able to repeat the same colors all the way around. One of my pretty papers was only used in one section. You can do a different color in each section if you wanted to, or use all of the same color too. I thought it would be fun to mismatch it just a bit.
On the stem, I used paper that looked like old wood.  Once your pumpkin is completed you can add another coat of glue on top of your whole piece and be done with it. I decided to add a little patina to mine, so I pulled out my Muddy Pond wax and using a old cut up white t-shirt, I applied the wax, working in sections. I really worked it in, and wiping it off as I went along. Here's my finished pumpkin.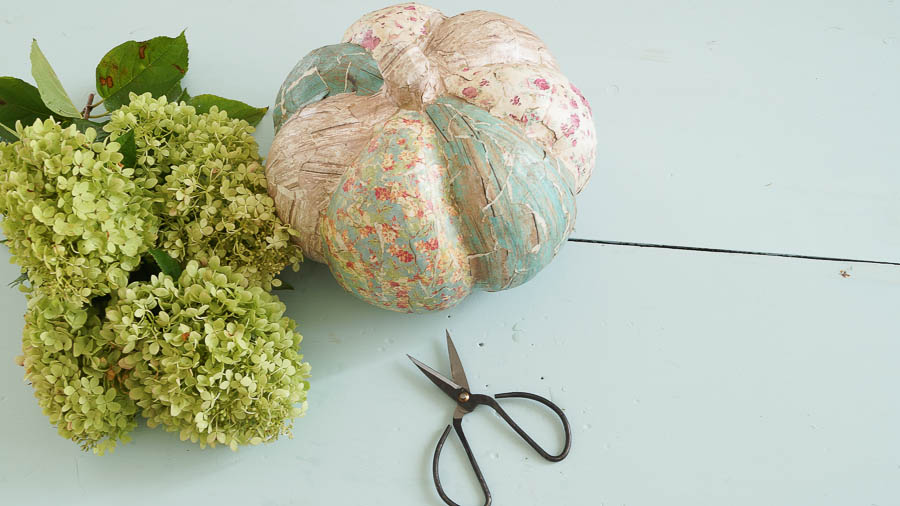 See how simple it is to create a piece of art on a paper mache pumpkin. If this isn't your thing, you can paint these pumpkins too. Think about creating a design or stenciling a design on it.
Are you ready to get your craft on?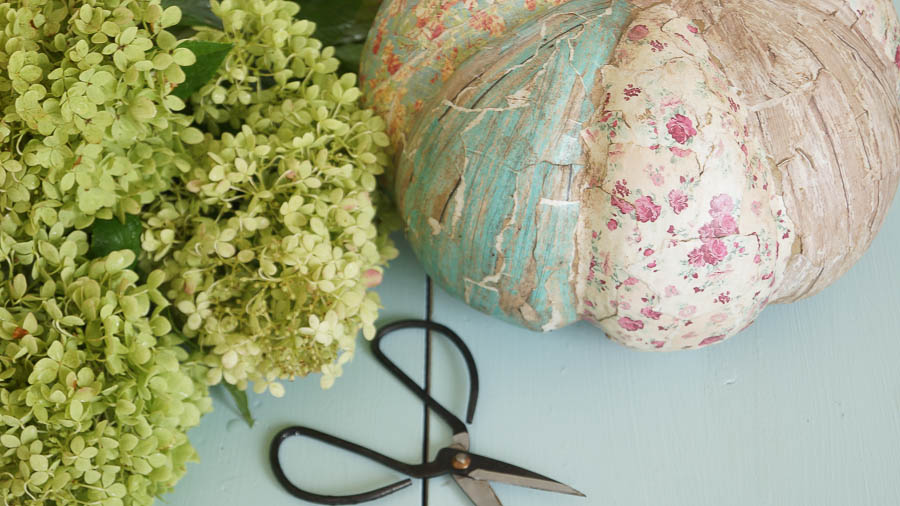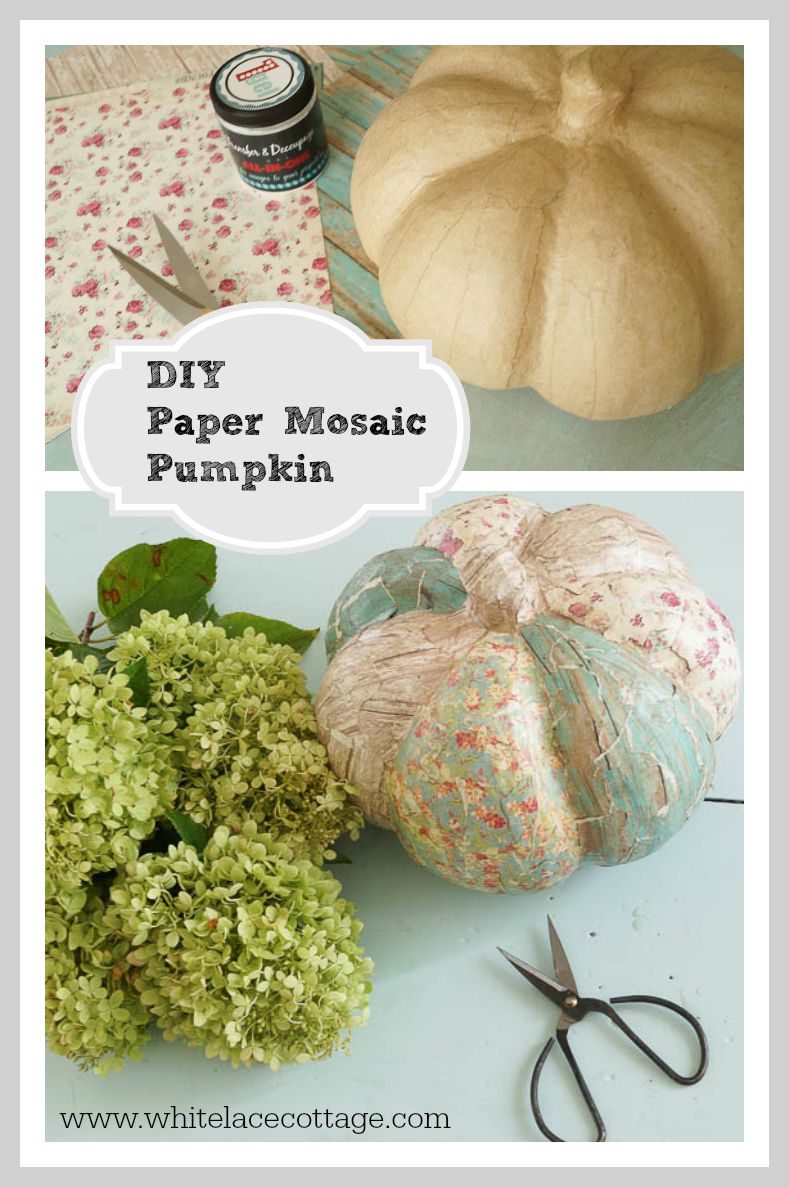 Shopping Guide:
1Gel- Use code WHITELACE to receive 10% off your order.
Muddy Pond soft wax- Use code WHITELACE to receive 10% off your order.