Hi and welcome to our home,I am thrilled to be a part of the Christmas In The Country Home Tour!
I along with 40 other bloggers are opening up our homes to share with you our Holiday decorated homes.
I am so glad you could stop by today!
Now as many of you know,well maybe you don't all know but I started my decorating a little early.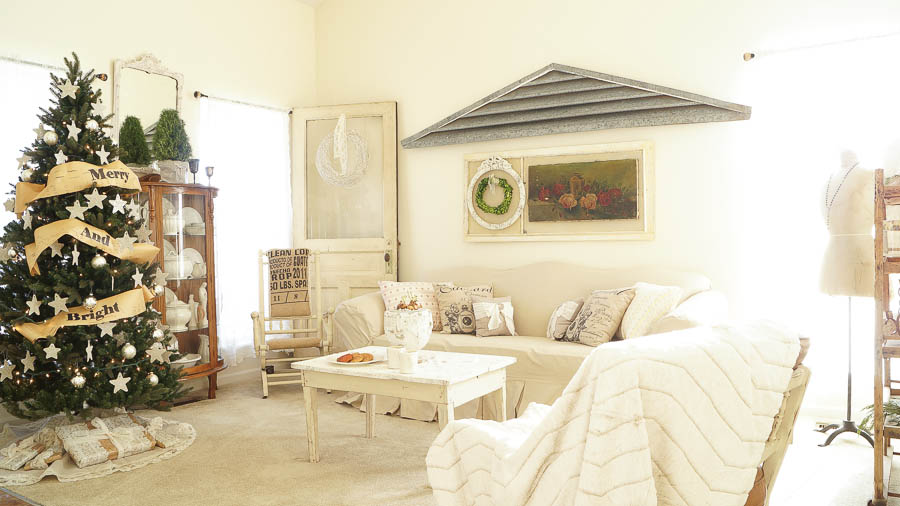 And not only that but I decided to make some of my own ornaments and a few tree skirts this year too!
The star ornaments on this tree were made from silver poster board,and sprinkled with German glass glitter,and the paper banner was made from vintage music roll paper.
The tree skirt is a no sew tree skirt made from painters canvas and lace trim.
You can read about the German Glitter Ornaments HERE,the Tree No Sew Tree Skirt HERE,and the Paper Banner HERE.
Then I just added a few silver ball ornaments to fill it in a bit.
But as you can see I don't go too crazy decorating my tree,I like keeping it simple.
I still like to see my tree,not just my ornaments.
I found a set of boxwood wreaths on Decor Steals
You will see several of these throughout my home.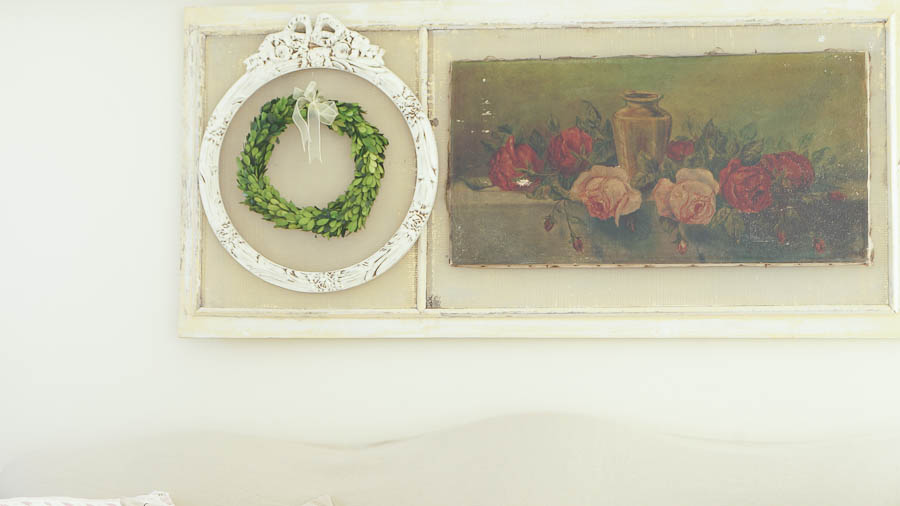 And in this same room I added a smaller one,just hanging it from my mirror.
I love mirrors and the reflection of light.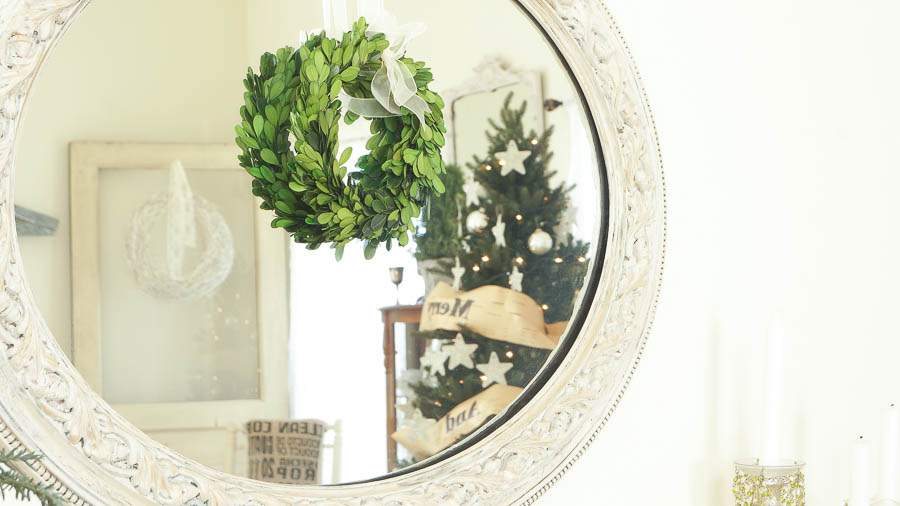 Another thing I don't like to do and one of the reasons I like to keep my holiday decor simple is that I don't like moving everything around,or changing everything.
I used to change my whole house around just for the Holidays and it drove me crazy.
Now I add a few things,and move just a few pieces but in general it's pretty much the same with my Holiday decor added in.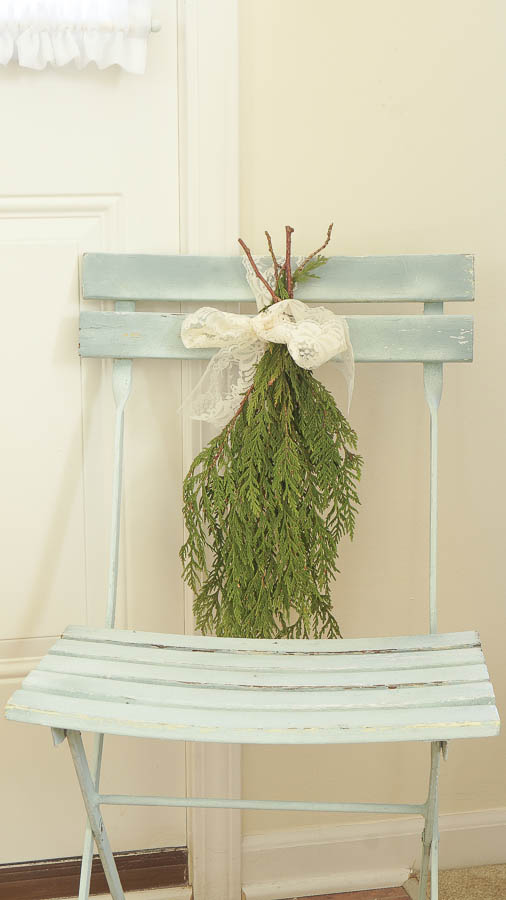 Like this chair,I decided to enjoy it indoors and add it next to my tree.
This French bistro chair was out in my garden over the summer.
I have a pair,the other chair is out on my front porch.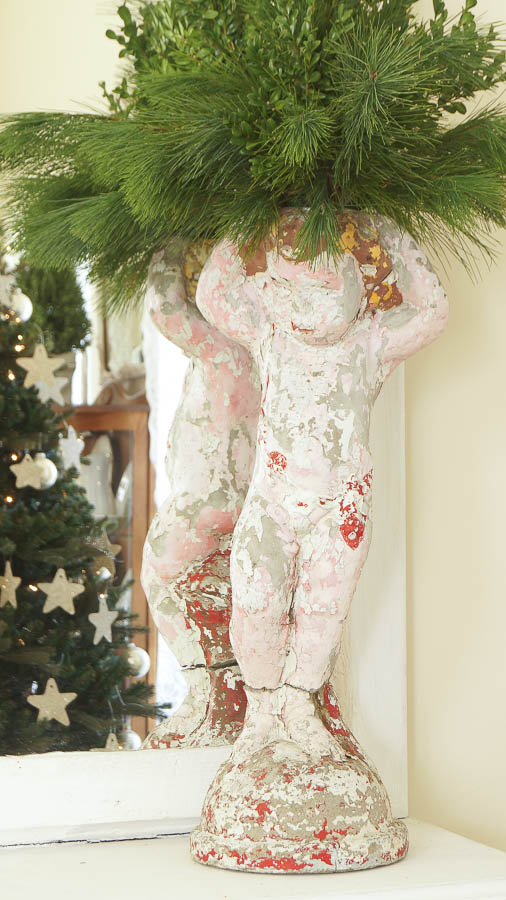 This chippy shabby piece was out on my porch too.
I love enjoying this piece indoors with just a bit of fresh greens too!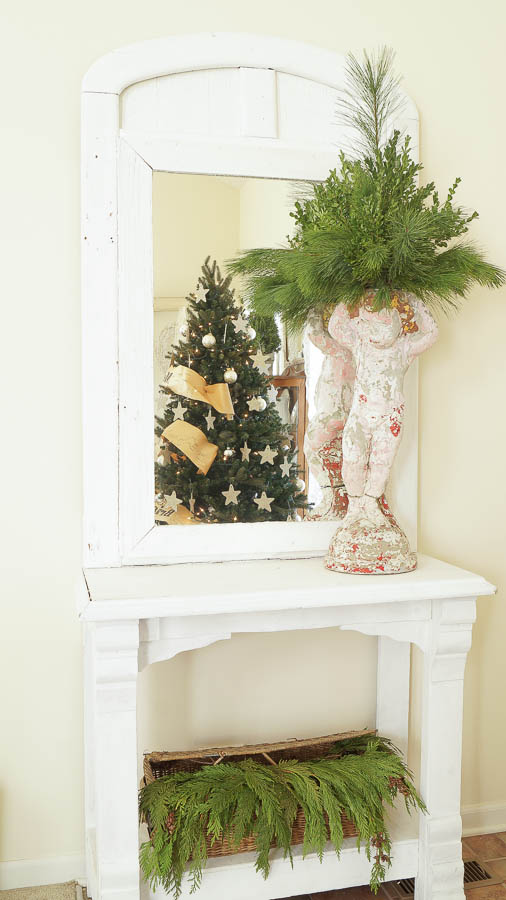 A French basket tucked under this piece with more fresh greens.
Simple and yet so pretty too!
I added these Angel wings to my mannequin.
A good time to find these wings cheap is after Halloween.
I found mine last summer while shopping with my daughter at a kitschy shop.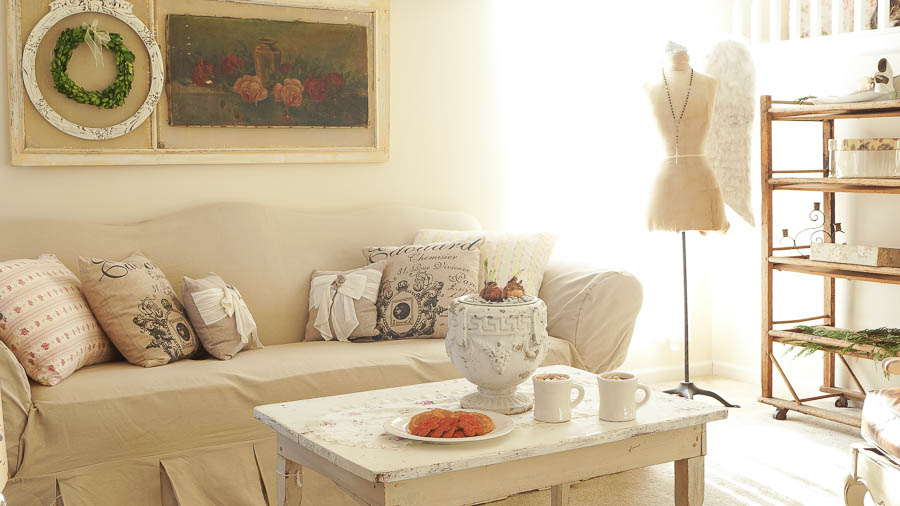 Another garden piece,this time an urn,I am growing my Paperwhites.
I just added an old bowl and marble rocks.
Because this urn has a hole for drainage I needed to add the bowl inside.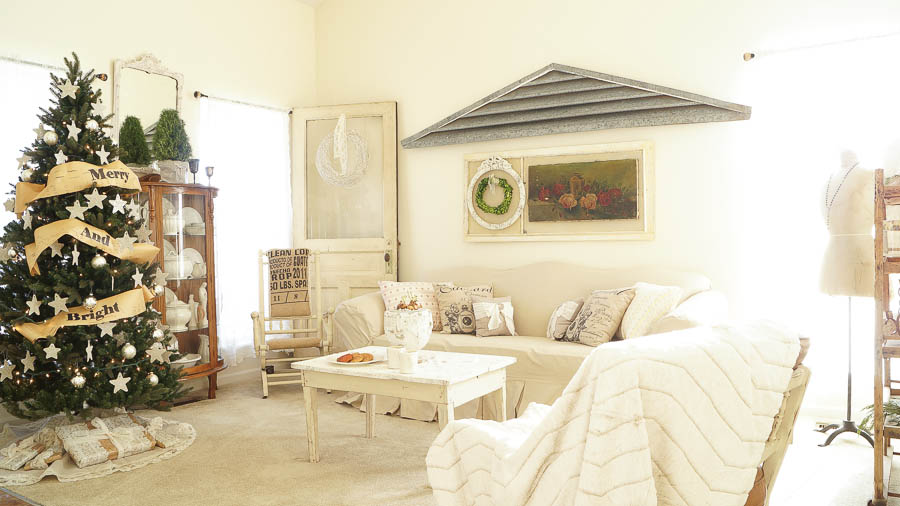 Love my rosemary plant,it smells amazing.
I purchase one every year,and usually they make it past Christmas,but every year I am hopeful.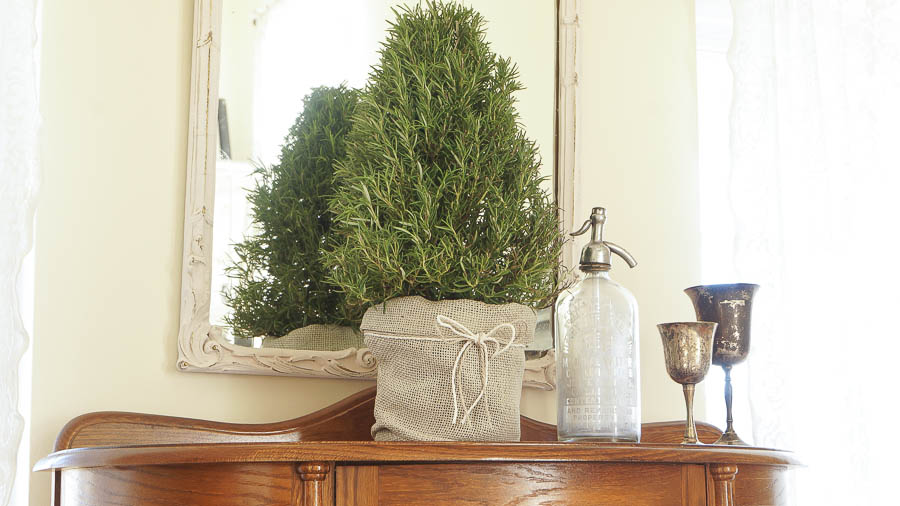 I added just a few greens to my wood baking rack.
This is always a fun piece to decorate.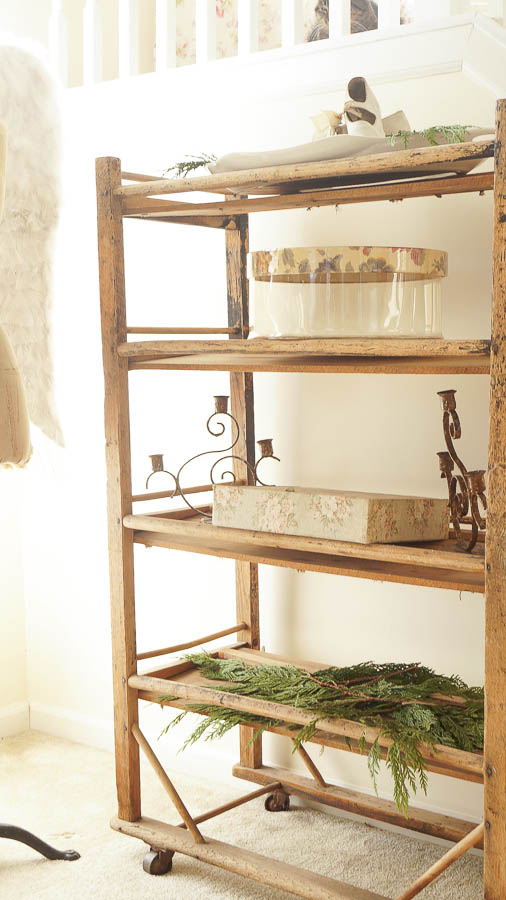 I have so much more to share,but I am a part of several home tours so you will just have to wait to see the rest.
But in the mean time please check out all of these other fabulous blogs.
I am sure you will be inspired as I am!
You can view more HERE.