First I wanted to announce the winner of the Jennifer Rizzo Creatively Christmas book.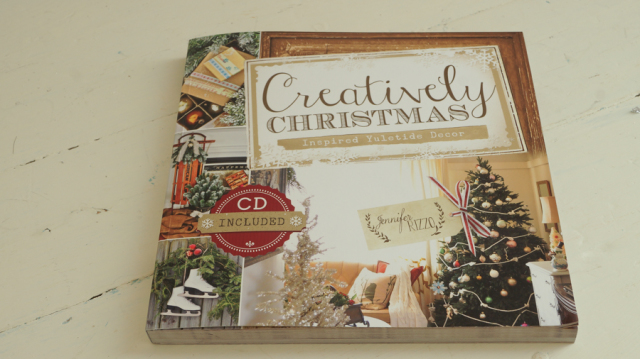 Drum roll please………
Theresa from The playing house!
Congratulations Theresa you are going to LOVE Jennifer's new book.
I sent an email to you so please check your email.
Last week the day before Halloween I started pulling out my Christmas decor.
I normally don't decorate this early,but since blogging I found that if I don't get a head start on things they just don't get done.
Or I rush to get things done.
This year I wanted to be ahead of the game.
I already have one tree up and decorated!
The other tree….I just started.
It's up with lights and now I am making ornaments for it.
This tree is going to be my star tree.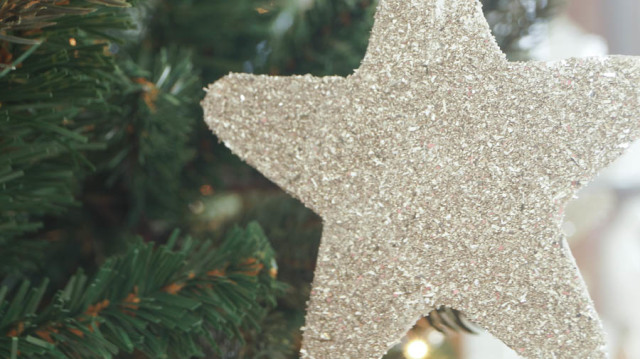 I am not going to share the tutorial today on how I made these ornaments,that will be coming soon!
This is a very easy project but it is a little time consuming since I am making so many.
I am using Miss Mustard Seed's German glass glitter,the color is called Tiara which is a silver glass glitter.
This is the first time I have ever used glass glitter,and I am really liking it allot!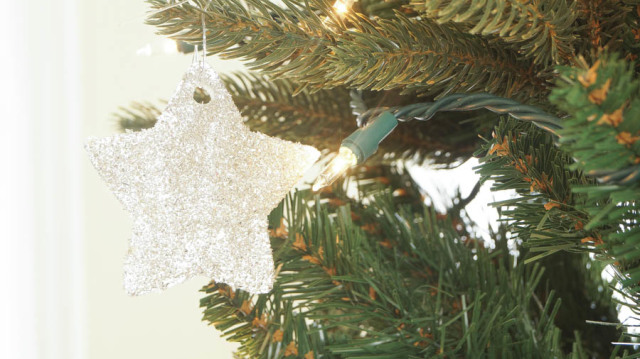 When the lights are on these sparkle like nobody's business!
This glitter is a little on the pricy side,but you will see the difference if you compare regular glitter to the glass glitter.
Besides having  glitter is fly everywhere, here are some other things I am working on.
I am  painting a tree,I adding a new shabby white tree to my house this year,making a a no sew tree skirt,making a wreath or two,and I have recipes and gift ideas to share!
I will be hosting another giveaway this week that I know you will all love!
Are you thinking about Christmas yet?