I decided to do a little photo shoot with my daughter  modeling this lovely Prairie style vintage prom dress.
I have lots to learn about photography and one way to learn is to practice.
Yes lighting is key and when shooting outdoors the time of day is also key.
But when you are working with your teenage daughter you can't always pick the time of day to shoot.
You can see I have lots of shadows on my photos,some were edited out but not all can be.
This is an open field near our home,it makes a perfect back ground when shooting outdoors.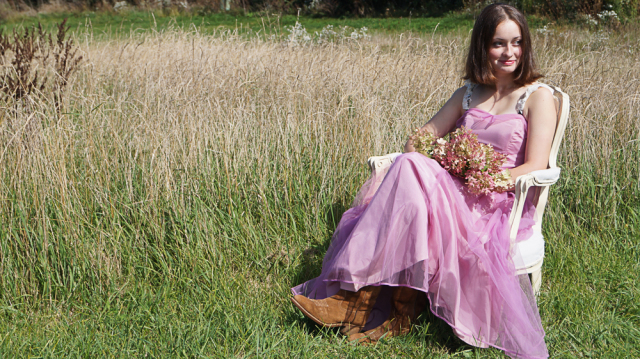 We were also going for  prairie style with this vintage prom dress,can you see the cowgirl boots peeking out from under the dress.
This prom dress is absolutely gorgeous,and it will be a newly listed item in the shop this week.
The prom dress is  quite small,even for my daughter who is pretty thin,it's actually tight on her!
This prom dress looks amazing using it as a display.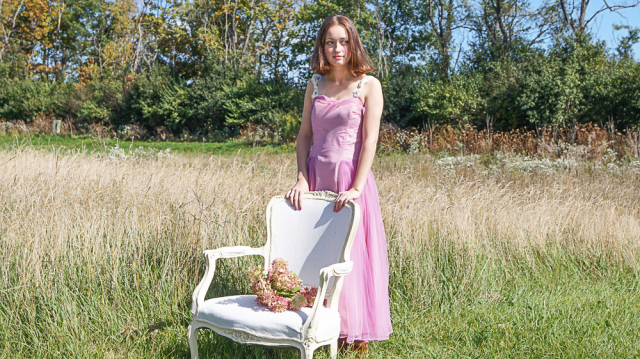 But, I thought it would be fun showing this vintage prom dress on.
Those are not straps,I just added a little lace to her bra straps.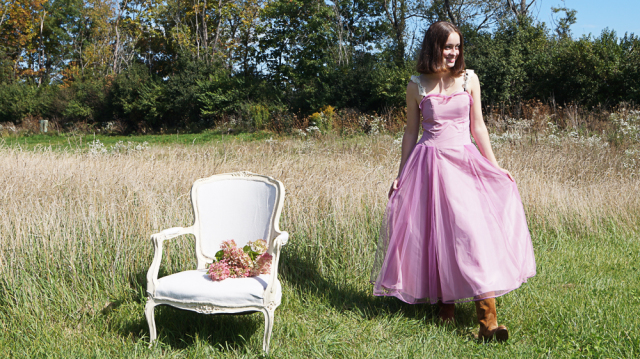 Cannot believe my daughter attended her first homecoming dance this past weekend!
My little girl is growing up!
She did not go with a date but with a group of her friends.
To which I think my husband is very happy about 😉
It was fun seeing the excitement of all her friends going out for a fun evening of dance and laughter.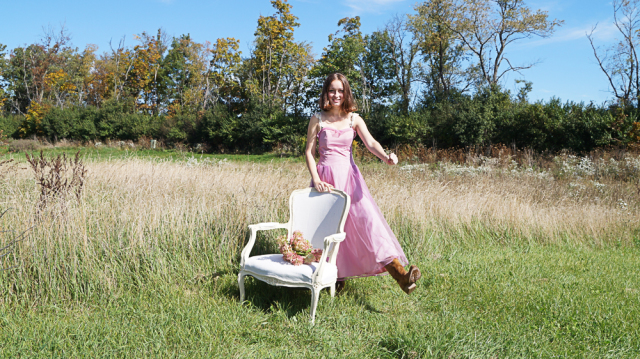 I have been keeping very busy photographing items for the shop,and shipping things out.
Thank you so much to all of you that have been purchasing treasures from the shop!
Many items go fast so if you see something you like grab it!
I have received numerous emails from people inquiring about items that are no  longer available.
Or asking what ever happened to that item you said you would list.
And with the holiday season soon to be a upon us it's a great time to think ahead and start shopping.
Especially if you know someone that enjoys vintage pieces.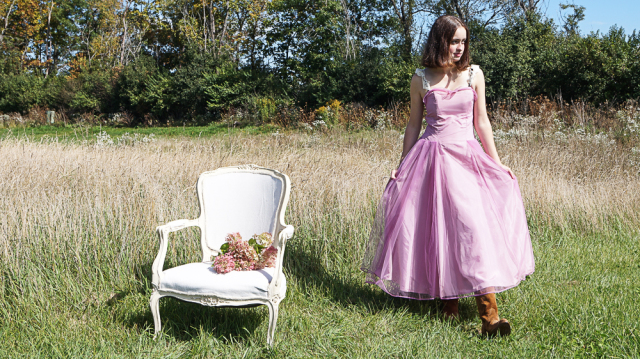 ******************************
Shop.WhiteLaceCottage
Enter HERE
Still available in the shop.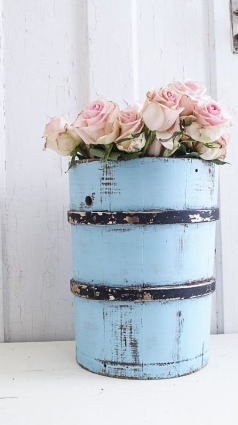 Joining: