One of the reasons I decided to name this my White Lace Cottage is because of my love of lace,I have been in love with lace for many years especially vintage lace.
Many years ago I came across lots of scrap pieces of lace,and one piece was from a vintage skirt.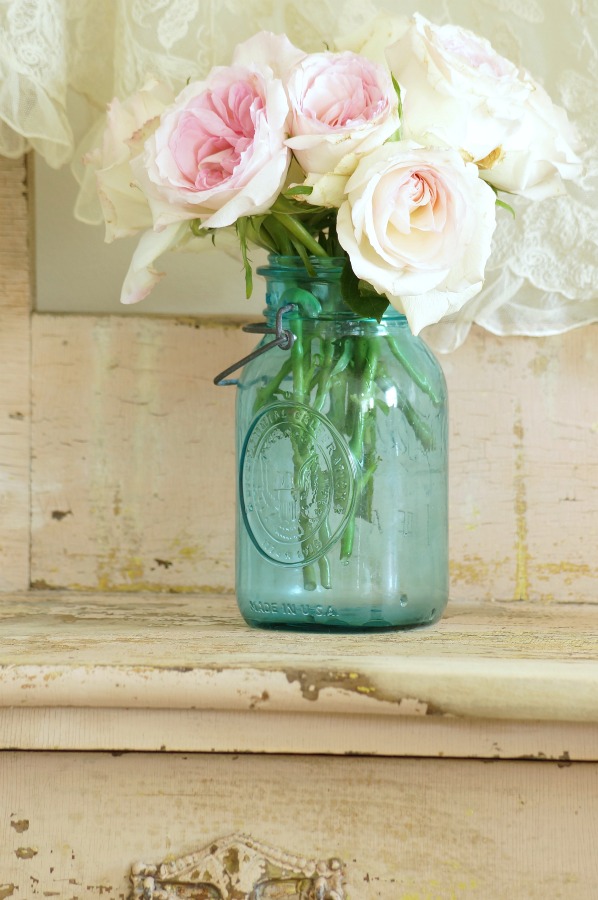 Considering how old this piece is, it's in amazing condition.

MY LATEST VIDEOS
Still pretty much in tack,and it is so soft.
I thought I would add a touch of lace to my vintage washstand table I have next to our bed in our room.
Gently draped over the bar on this washstand.
It adds a touch of romance and softness to our room.
I am very fortunate that my sweet husband enjoys the little feminine touches I add to our home.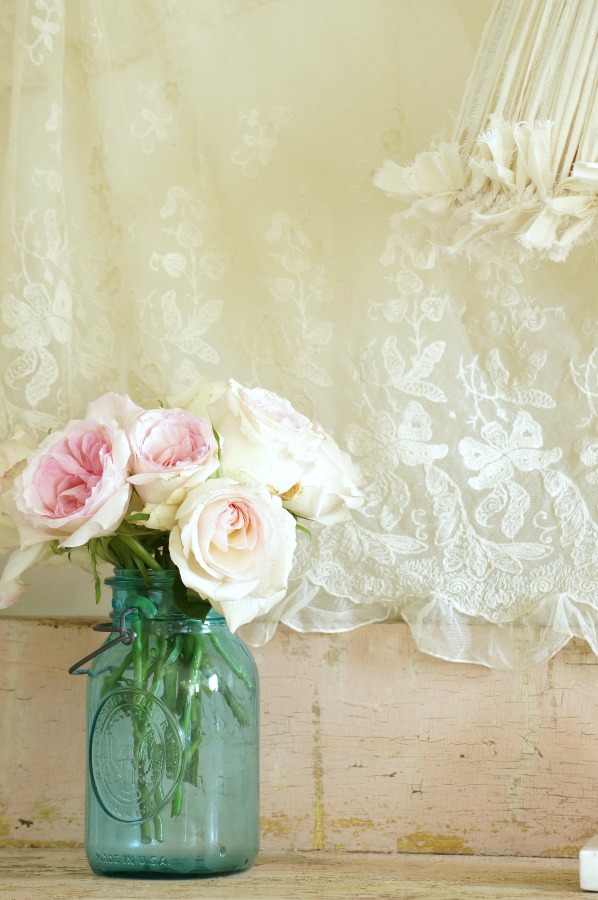 I love vintage blue ball jars and this one has a lovely shade of blue.
It works perfectly with this sweet bouquet of pink roses.