I never know what I am going to come across when I am out treasure hunting,like this sweet French vanity tray,not always knowing what I will find and what I will do with a piece when I find it.
Are you like that?
Do you go out treasure hunting never knowing what treasures you will find?
Or do you have an agenda of things on a ever going wishlist that seems to get longer?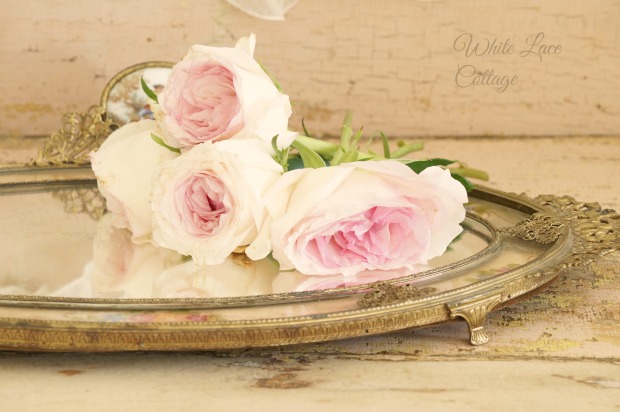 When I first spotted this I was not sure it was coming home with me,I was looking at this tray and as I picked it up a gentleman told me that he was buying it.
At first I was a bit disappointed but something told me to keep shopping and come back.
So I did,I continued shopping came back and that gentleman had changed his mind because it was still still there on the shelf.
Honestly I am not quite sure what attracted me to this piece,probably the details because I am not big on gold pieces.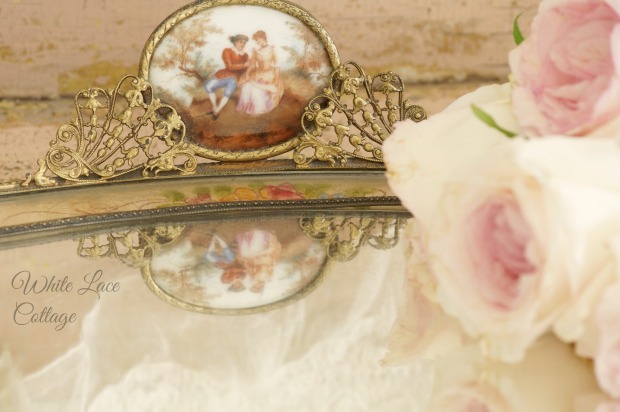 I have never seen a tray quite like this one,love the soft muted colors and the details.
The glass is pretty scratched up,even though you cannot see it in a photo.
But I am never about perfection when it comes to vintage pieces.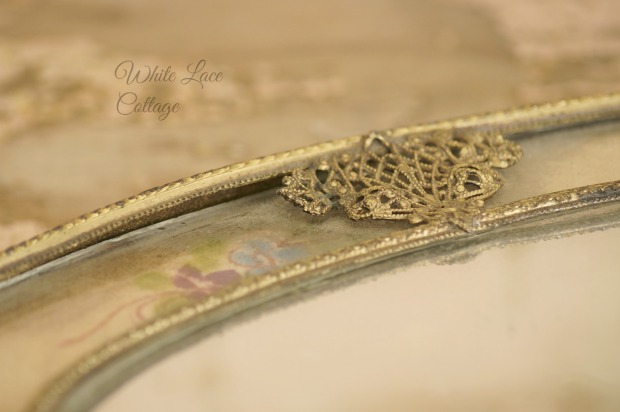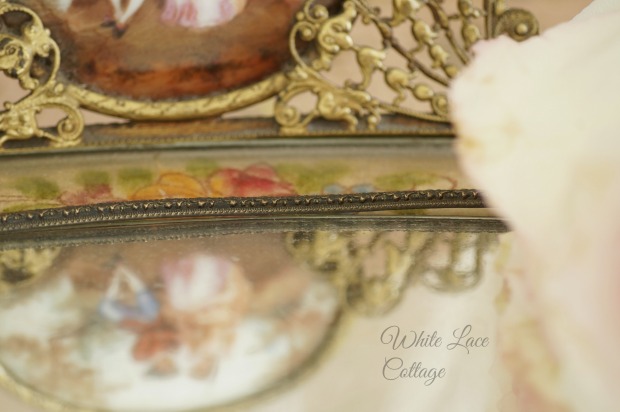 I love the reflection.
Never using pieces as they are intended this will not be used as a vanity tray.
Most likely it will be used as a tray for a pitcher of flowers.
I love adding a pitcher of flowers to a tray,it makes the bouquet of flowers even more gorgeous!

Joining: