Very soon I will have a new room to decorate,our screened in porch.
I have to tell you it's been torture looking out at our porch all winter long,knowing we cannot enjoy it until the weather is better.
The workers are here today adding our side patio.
And it still needs some touch ups.
I have some plans for decorating I cannot wait to share.
I found a table set last fall and I am still on a hunt for a few more things.
I don't want this room crowded with furniture.
I found this sweet chippy pint stool that I thought would work perfectly on the porch.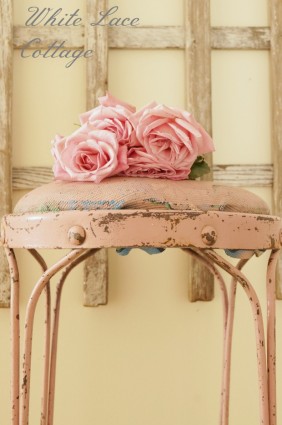 I am always drawn to pieces that have original paint,especially when it is filled with imperfections,rust and chippy paint.
The color is perfect for me don't you think?
The seat has lots of wear and you can see some of the seat colors show through.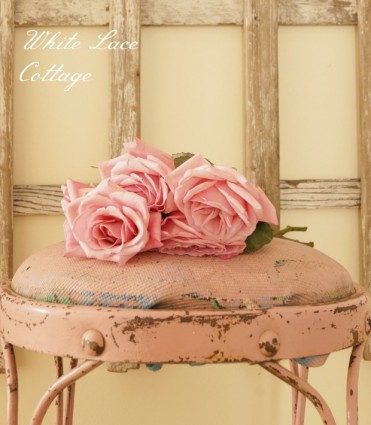 See that little bit of blue .
I absolutely adore all the imperfections.
This will work great for an extra seat,a plant or I could add  a tray,this could work as a table for a drink.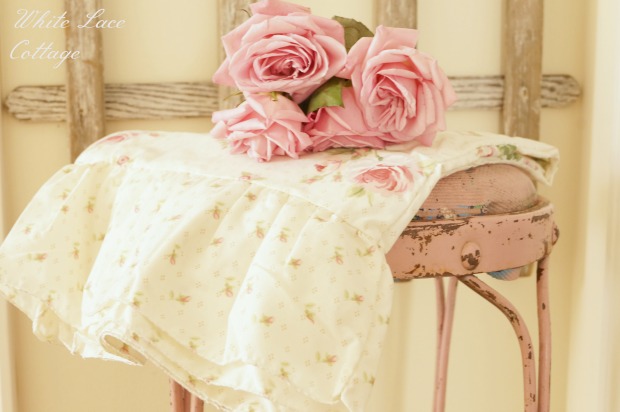 This sweet little pillowcase is one of my latest finds.
I found two vintage sheet sets in wonderful condition.
They are vintage and look like something you would see in Rachel Ashwells ranch.
I will be listing them in the SHOP soon.
And speaking of the Shop look what was just added.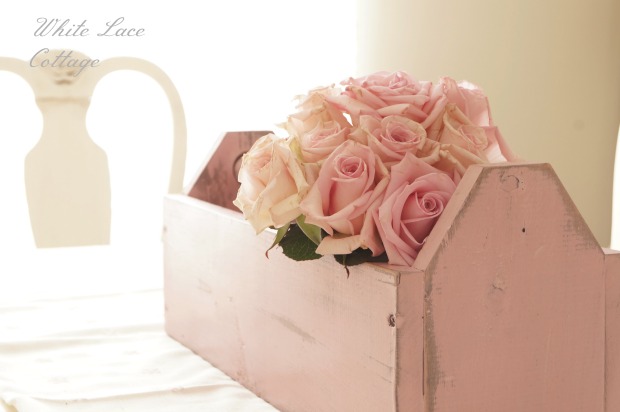 Joining: