When I am gathering collections around my house , I try to keep them together if possible.
It really depends of how large your collection is.
For instance my white dish and white ironstone collection can't all be displayed in one spot because I have many pieces.
It would look quite messy if I had this all displayed together.
But my sea glass bottles look lovely all displayed together.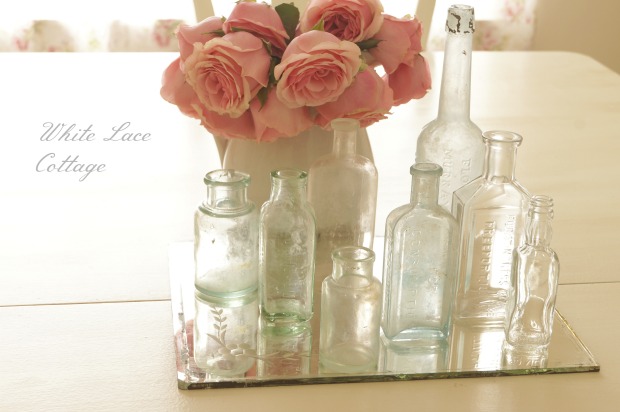 My dining room table is always changing with a new centerpiece.
I decided to add my bottles to the center on top of this old mirror I found.
I love the reflection on the bottles and those roses too.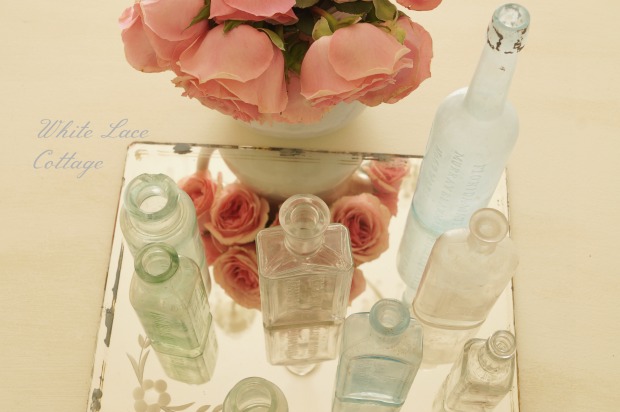 Different colors,shapes and sizes but they all work perfectly together.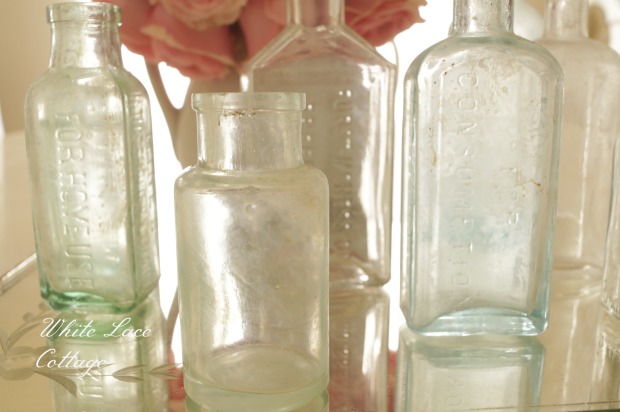 It really makes more of a statement when you place your collections together instead of placing them all around a room.
Not everything needs to be old either.
I love collecting clocks.
But I prefer to find clocks with similar shapes and style.
And as you can see they are not all old.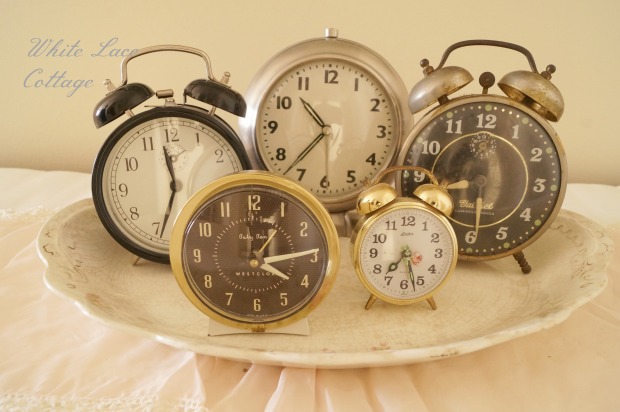 I added this collection to an old vintage crazed platter.
These old dishes that have crazing and are a bit discolored are by far my favorites.
I love the color and texture these vintage crazed dishes have.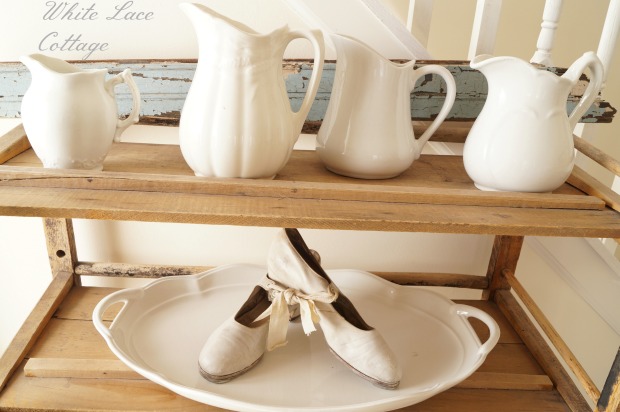 This is a small sample of my ironstone collection.
I like keeping pieces that are similar in shapes and sizes.
These are on my vintage wood rack.
I love the look on this rack with these pitchers and this old ironstone platter.
That scrap piece of wood was found recently.
Sometimes I found pieces that I have no idea what I will do with and that is one of them.
Just adding a touch of color with a bit of texture.
*************************************************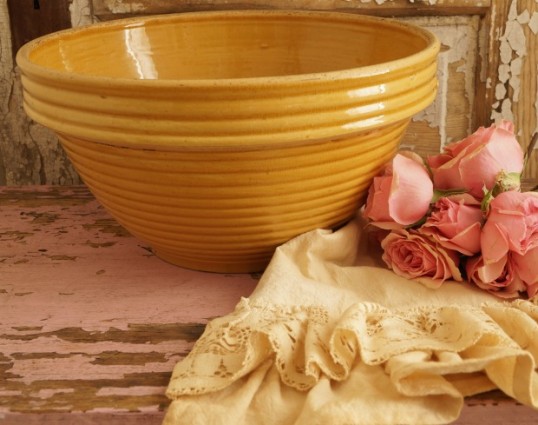 Just added a few new items in the shop including this beautiful yellow ware bowl.
All prices in the shop include shipping to the US only (excluding Alaska and Hawaii).

Joining: