I think I found the perfect milk paint color.
Seriously
Let me share.
I have had this stool for a couple of years or so,and it was in need of a little update.
I grew tired of the white washed paint look.
A week ago I received an email from Robyn Designs.
The email said if you spend 50.00 on Miss Mustard Seed paint products  you will receive a free paint mixer.
And they are offering free shipping on Miss Mustard Seed paint products too!
I noticed that Miss Mustard Seed had lots of new colors.
The one that caught my eye was Eulalie's Sky.
I decided to place my order with this paint and her wax too,which by the way is one of my favorites!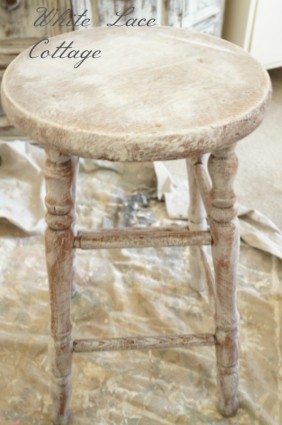 Not a pretty photo I know,but as you can see it is on my painters tarp ready to get painted.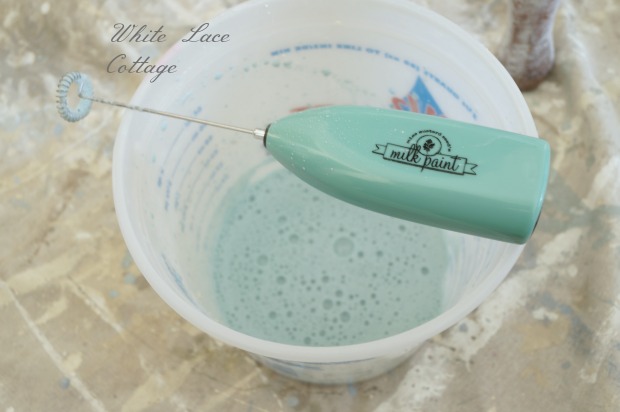 First I want to tell you I love this paint mixer.
It does what it's supposed to do,mix the paint.
As you can see I used a large plastic container I bought at the hardware store.
This container works great for mixing milk paint!
As I was mixing this color I knew I was going to love this on my stool.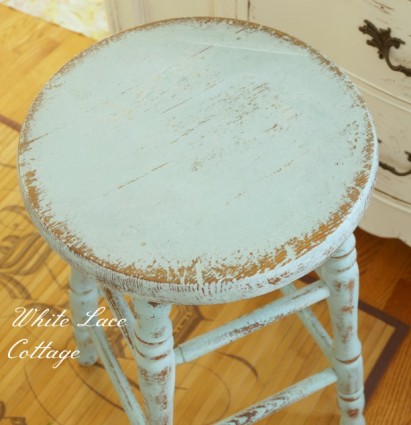 All I can say is wow,love this color!
I know this will work perfect in my home especially paired with my pinks.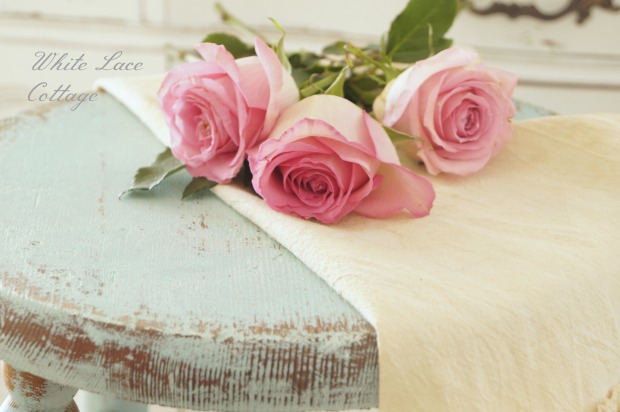 Okay this is going to sound silly,but this color makes me happy.
There is something about this color that makes you smile.
It has a vintage look and feel to it.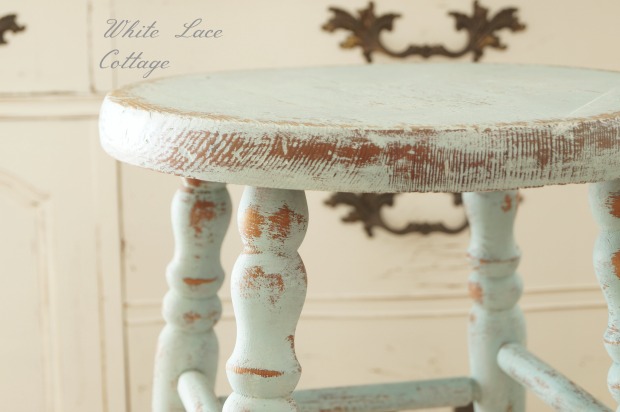 This is one of those colors that will work with so many designs and styles.
I think it has a bit of a Shabby Chic look to it.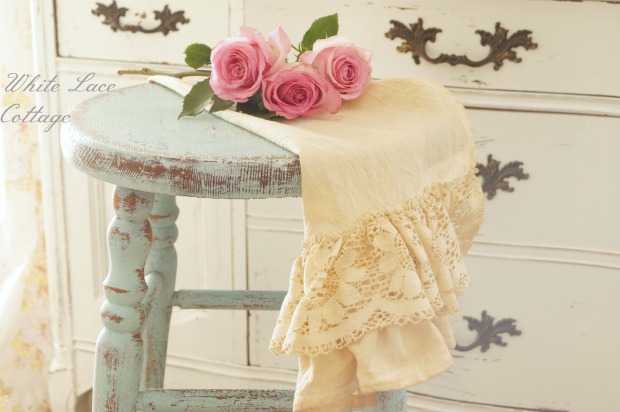 Instead of using Miss Mustard Seeds wax I decided to try her hemp oil.
This was so easy to use and I love the look !
It's nice to have another option besides wax when sealing painted  furniture.
I think I may be using Miss Mustard Seed paint on my daughters cabinets  in her  bathroom!
But I have another color in mind so stay tuned!

Joining:
Looking for a little design assistance with your blog?