Oh  my goodness this cold weather has frozen my brain,so happy to be a part of All things home Valentine Showcase.
Being stuck in my home because of the extreme temperatures has me limited to what I could make for Valentines day.
So I am being very resourceful and using what I already have.
Well you know I love roses and what's more romantic and says Valentines day like roses.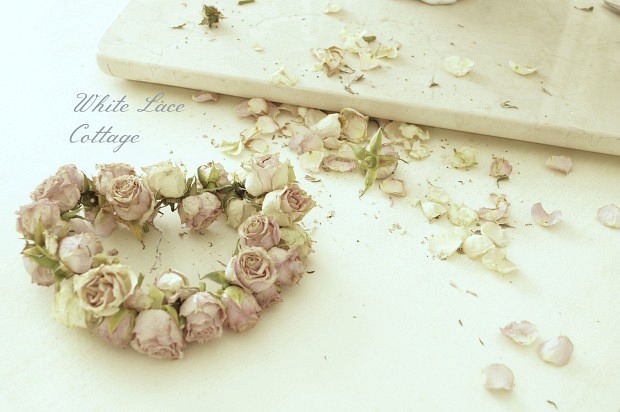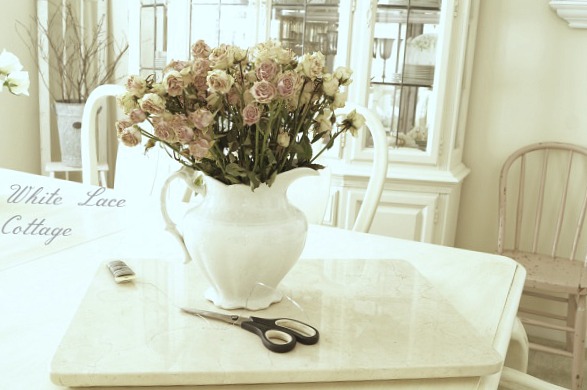 My roses are starting to dry out,and I actually still like to display them dried.
But I also like saving them for projects.
All you need to make this Valentine heart wreath  is a bunch of dried roses,just the tops,and some thin wire.
~~~~~~~~~~~~~~~~~~~~~~~~~~~~~~~~~~~~
Get a piece of wire and figure out how big you would like your heart shape to be.
Don't make it too big it may not lay right and might look wonky.
Then cut the tips off of your stems and start threading them on your wire.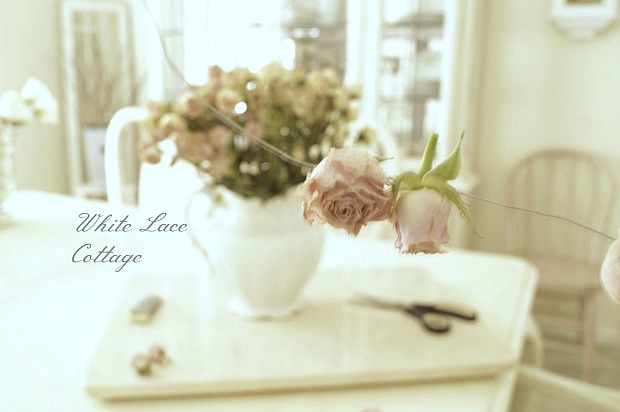 Keep threading the roses on your wire.
This works best if your roses are not totally dried out.
Mine are still pliable.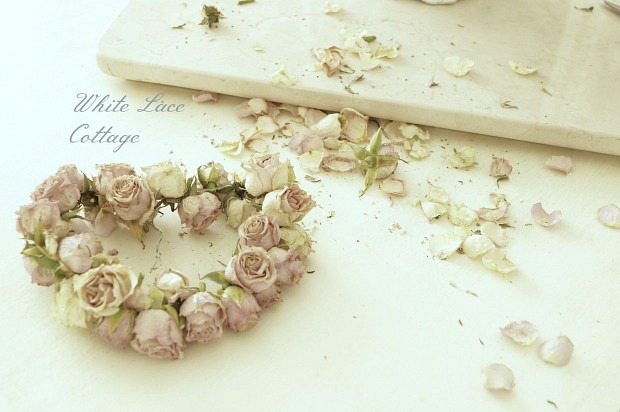 Then bend your wire into a heart shape.
You will still have a little wire in the center that is exposed.
Just add another rose head onto that wire,you may need two or three depending on how much wire is left.
That's it!
Now to hang it I used some lace which I think is pretty and gives it a touch of romance.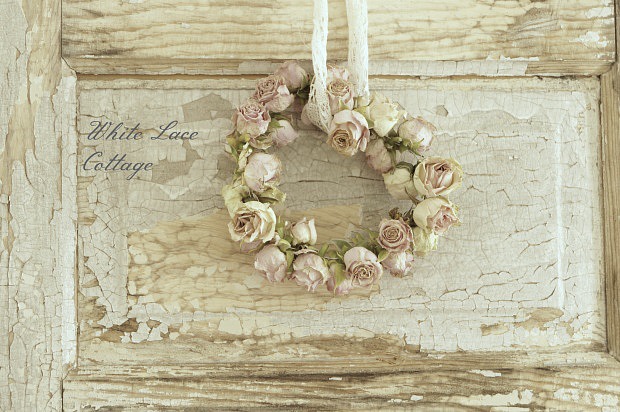 I think I may keep this out way after valentines day is over!
Look around I bet you can think of some fun ways to decorate your home for Valentines day just using what you already have.

Joining these beautiful blogs.Hope you will take a look at the amazing and beautiful creations at these lovely blogs too!
Monday, January 27:
Tuesday January 28:
So Much Better with Age
Town and Country Living
Top This Top That
Vintage News Junkie