I bet you have heard photographers tell you why you should never use a flash on your camera.
And today I am going to share some examples of why you should, in my opinion never use a flash.
When I started my blog I had no idea how important my photography skills would be.
I was new at taking photos and yes I did use a flash.
Well I did take photos of my daughter but really other than that I never took photos.
My husband was the official photographer in the family before I started my blog.
I wondered why photos on other sites were always so beautiful and mine….well they were pretty bad.
You don't need a fancy camera to take pretty photos.
I have seen many photos taken with a regular camera and even a camera phone.
Here is an example of a photo I took using a flash.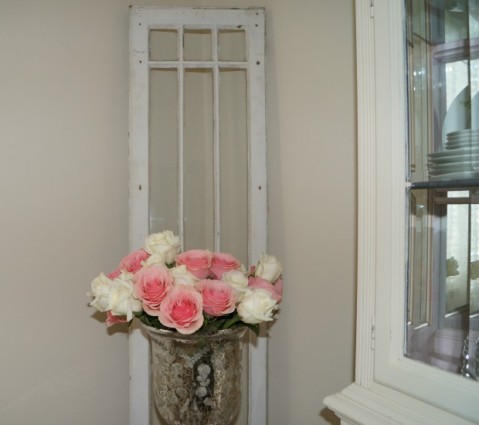 It's not very pretty the color is off and nothing in the photo is attractive,not even my pretty roses.
They just look….blah.
Here is a photo shot in manual without a flash.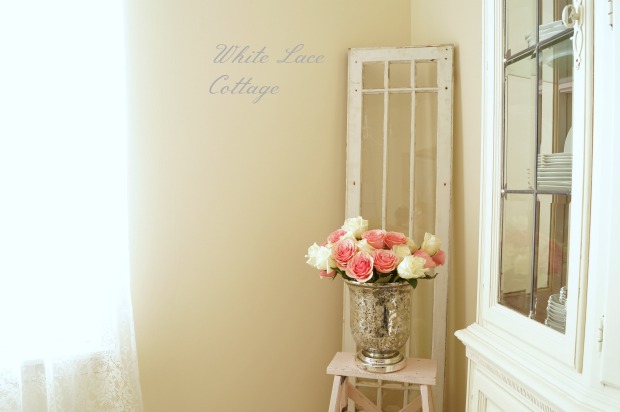 Pretty amazing huh?
You notice all the true colors,my roses,the wall color the soft light filtering in from outside.
Here is another shot using a flash.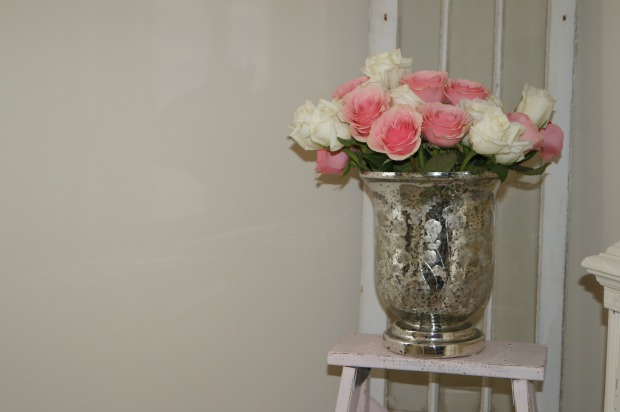 It looks dark,my walls look blueish gray and again my roses are not pretty.You also see some shadows too.
Here is that same shot in manual no flash.
You notice my wall color,and the soft color of the roses,and no shadows.
Let's look at one more photo using a flash.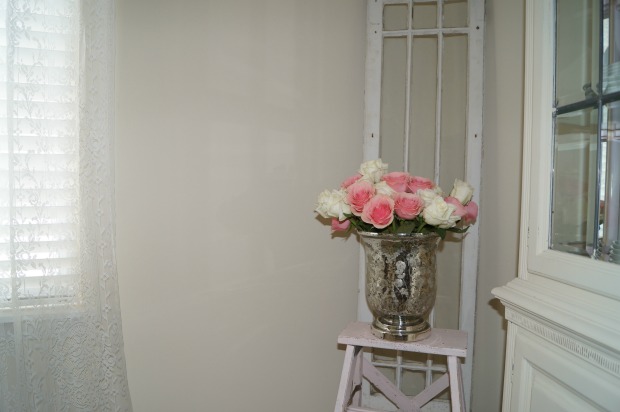 You can see my lace and blinds in this photo,and more shadows.
Here is another shot without the flash.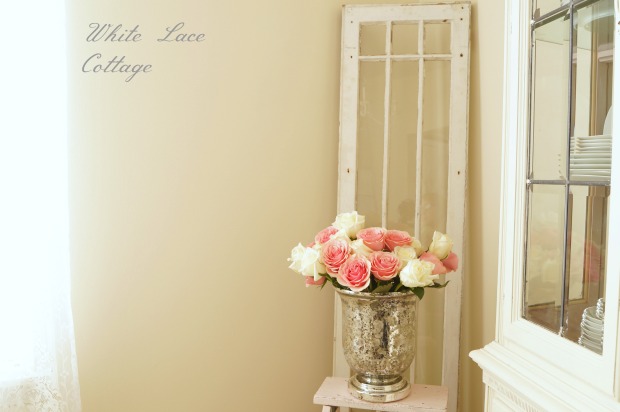 I think I convinced you not to use your flash on your camera.
I am not photography expert,but after two years of taking numerous photos I have learned a few things.
Not using a flash is one tip that is high on my list of things to know when taking photos.
And I always use a tripod and a wireless remote.
~~~~~~~~~~~~~~~~~~~~~~~~~~~~~~~~~~~~~~~~~~~~~~~~~~~~~
My daughter is home from school again.
This winter has been brutally cold,so they closed her school tomorrow and Tuesday.
I guess that means I will be stuck home working on projects!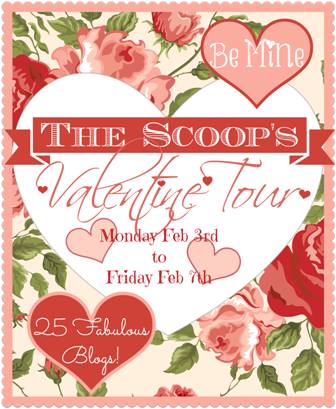 Joining: