I am continuing to make a few changes in my home while doing some early spring cleaning.I just recently found a pink chair and thought it would work perfectly with a pink chair that  I found a few years ago.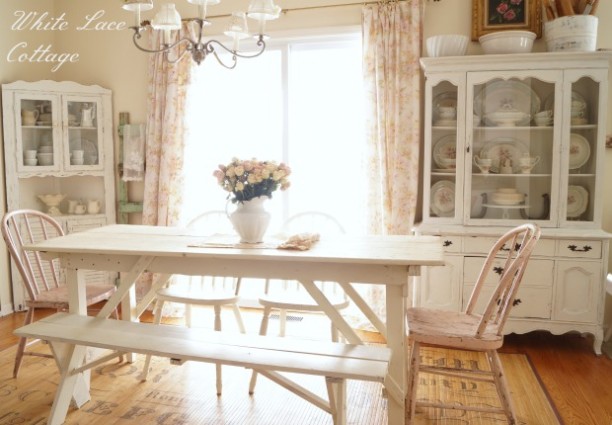 The colors are not an exact match ,but they are  very similar in color and style.
Just a soft touch of color for my kitchen.
Yes that bamboo mat is from Decor Steals.
I know you remember recently I changed my dining room around.
I removed the corner cabinet that was in my dining room and added it to my kitchen.
And since I was changing things around I decided to change my dish placement as well.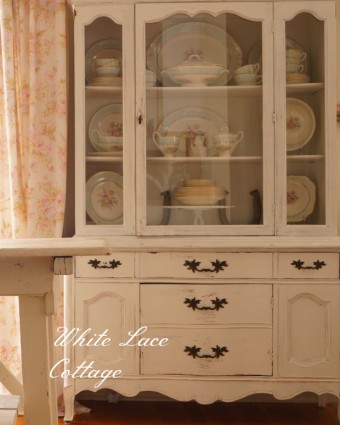 I decided to put my Georgian Homer Laughlin dish collection in my French Cabinet,and then add my white dish collection to my corner cabinet.
It's hard to get a good shot with the reflection on the glass.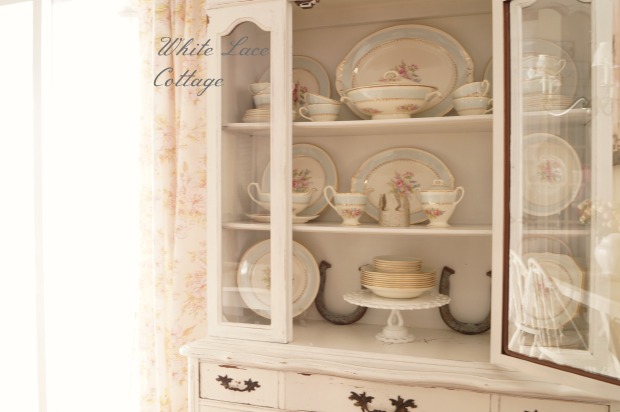 Okay I love my dish collection in this French  cabinet,however if I do use this set I will have to reset the cabinet because I will have nothing in here.
Oh well, I guess that is not really a problem I do have other dish sets.
But I have to watch it,yes I love collecting vintage dishes so if I am not careful they will multiply and I won't have any room.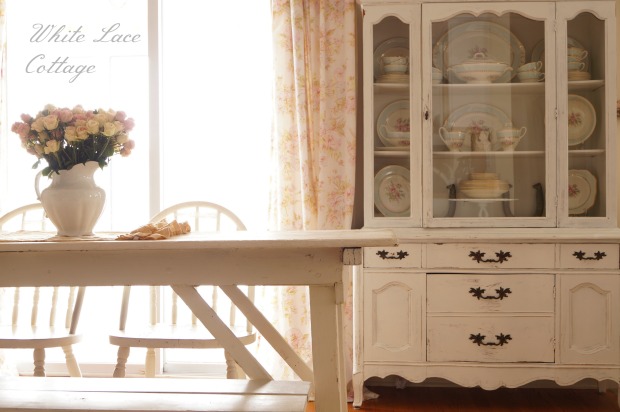 Several years I ago I purged much of my dish collection.
It was indeed quite a collection,but I had no room for it.
I have really been good over these many years not to collect things unless I truly love them.
Another shot of my hutch,I had to move my pink chair for this photo.
Good thing you can't see well in the glass reflection,because there is quite a mess going on in the kitchen.
Yes moving things around can really create a mess!
You can see that I just kept a little of my white collection of plates,bowls and things on display the rest is under the cabinet.
I do use my dishes every night,so I like having them close by.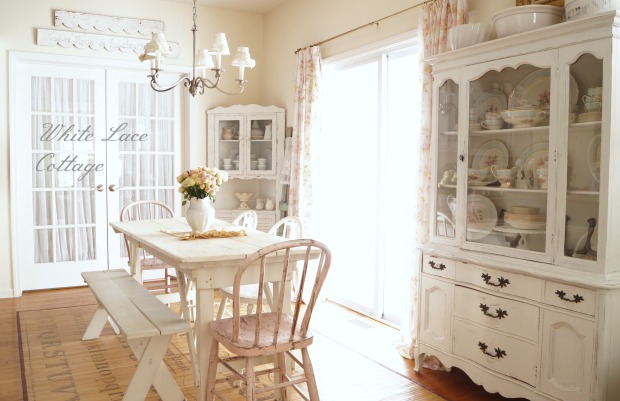 Here is a close up shot of my new pink chair.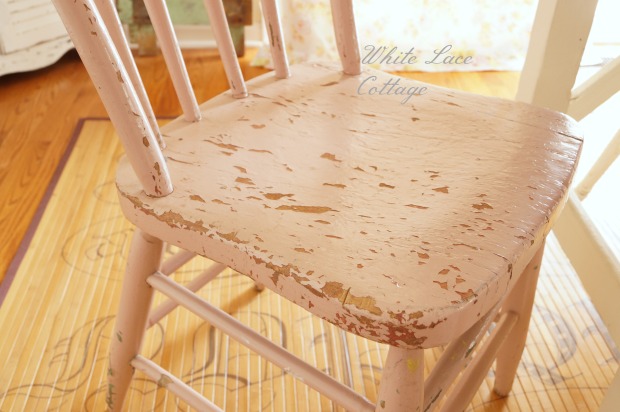 I still need to seal this so it will not keep chipping,but I love it!
I think it looks great with my white farmhouse table too!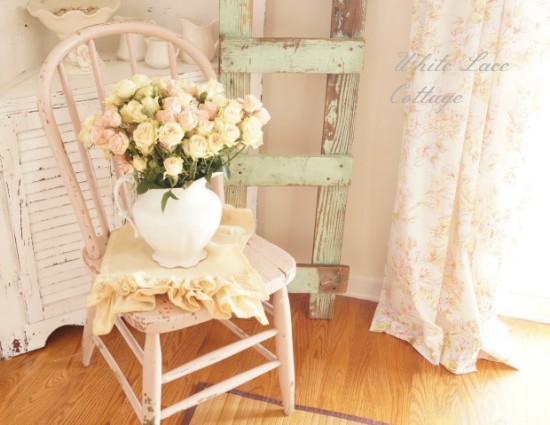 Just for fun I shot these photos,I hope you are not getting tired of seeing photos of roses.
They are my favorite thing to photograph.
And I am in love with this beautiful bouquet.
The colors work perfectly with my chippy chair and that sweet lace towel I picked up last spring.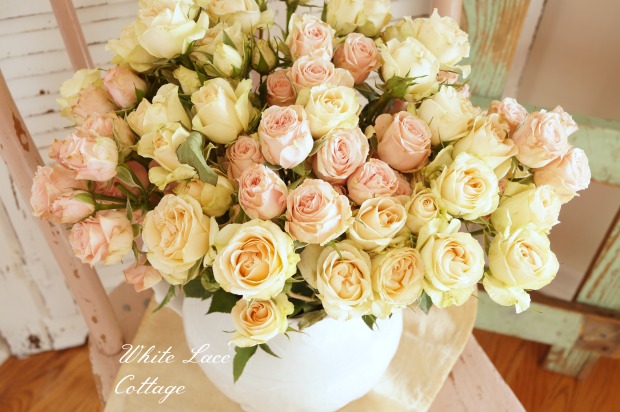 Isn't it amazing how moving a few things around can give a room a whole new look and feel?
I will be sharing the other changes I made to my kitchen soon!
Nothing required painting just moving things around.
Tomorrow I am going out with my  sweet friend Kris from Junk Chic Cottage.
You should see her beautiful kitchen transformation!
You can see it HERE.
We will be visiting our sweet friend Janet from Lucky Junk!
Can't wait to see her beautiful shop again,I know my day will be filled with fun and inspiration!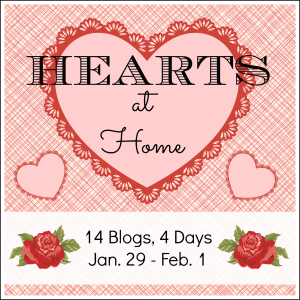 Joining: