Yes I am adding a little charm with a boxwood wreath.
It was the deal of the day recently at Decor Steals.
The color is so pretty and vibrant.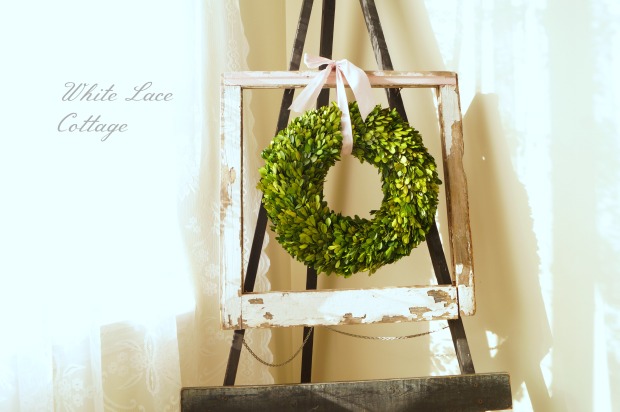 All that's needed is a little spritzing of water to keep it fresh.
This easel is in my landing,and it's always changing.
The oil painting that was on this easel had been on here for awhile.
It was time for a change.
I love that chippy old window frame.
And yes that window frame was in my bedroom.
It had dried roses hanging from it.
I like to keep things simple,I nailed the window frame to the easel because the window frame is a little too short.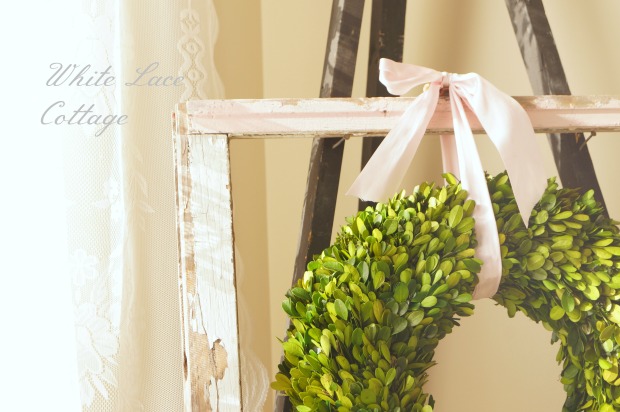 Then I added a piece of soft pink ribbon and tied it into a bow.
You don't get much simpler than this!
Don't you love this chippy patina on this window!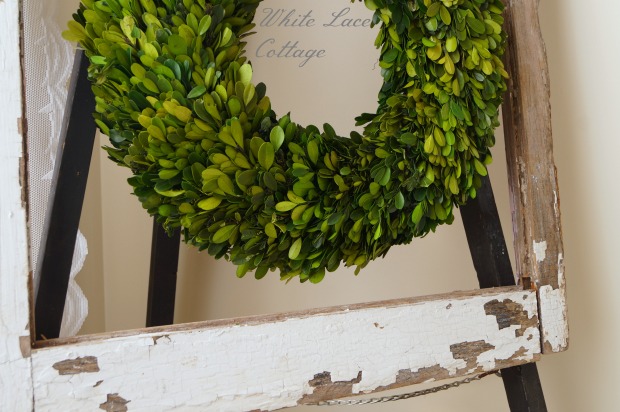 And I love the contrast of the colors,the black easel,the green and yellow in the boxwood wreath and the pink and white chippy paint…..perfection to me!
I am getting ready to start my baking today.
I keep getting interrupted ,I was planning on starting a few weeks ago .
Yes we all know how that is.

This is not a sponsored post,all opinions are that of my own.
You can still view The Scoops Handmade Christmas
Friday December 6
Saturday December 7

Sunday December 8

Monday December 9


Tuesday December 10