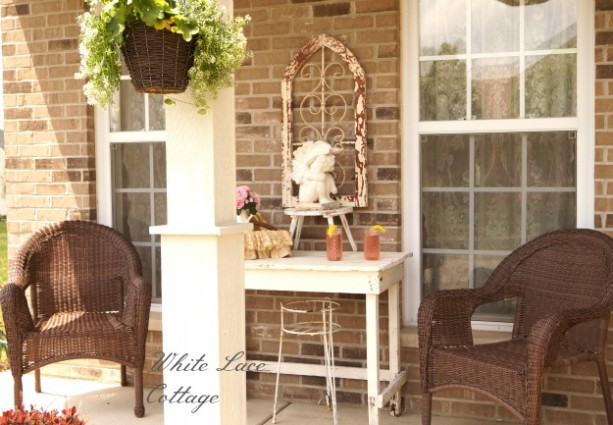 Wanting to change our front porch and was searching my brain to think of some ideas for decorating our outdoor
porch.

MY LATEST VIDEOS
Right now it is the only outdoor area we have to  decorate.
To get some ideas for decorating our front porch I ran into one my favorite thrift shops in town.
The owner Judy has a great eye and I knew she would give me some great ideas to get my creative juices flowing.
My front porch is not very large.It can be difficult to decorate such a small area.
Judy gave me the idea to use a table here.
As soon as she said that my first thought was farmhouse table!
This table was actually in my dining room.But I think it will work perfectly here.
Those wicker chairs I have had out here for the past years and I still like them.
Although I think they need a pillow or cushion.I will be on the hunt for them.
Any suggestions for vintage looking outdoor pillows?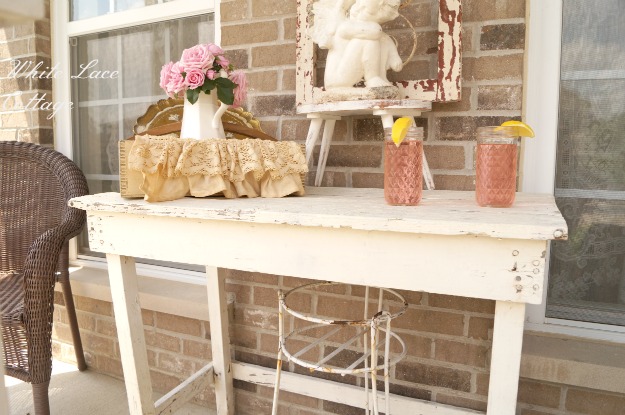 Love the color and patina of that vintage plant stand!
I always wanted a front porch.And although ours is a bit small we really do enjoy sitting outside and drinking lemonade!
So sad that not many people sit on there front porches anymore.
We all hide in our back yards and keep to ourselves.
I wish we could go back to the days of sitting on the front porch.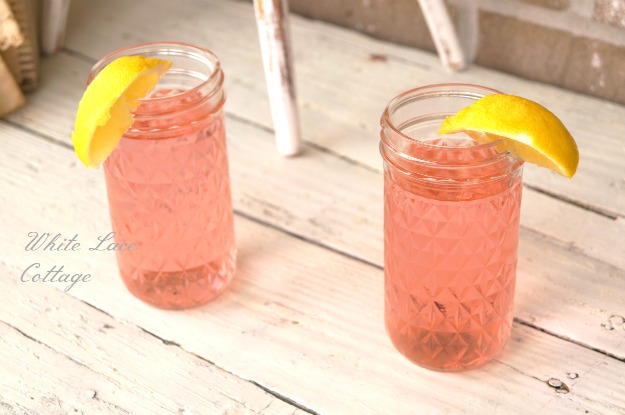 These lovely roses are fresh from my garden.
I think it will be nice to have fresh flowers out here not just from a plant but freshly cut.
That pretty white pitcher is from my sweet friend Kris from Junk Chic Cottage.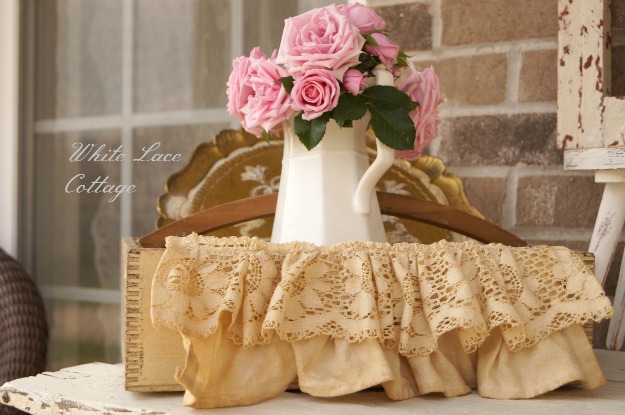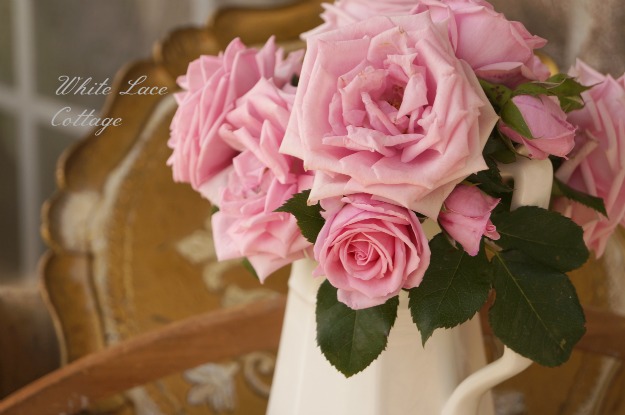 I found this vintage wire plant stand recently at a goodwill store for 4.00.
This was added to the side of my porch.It is the perfect size and does not take up much room at all.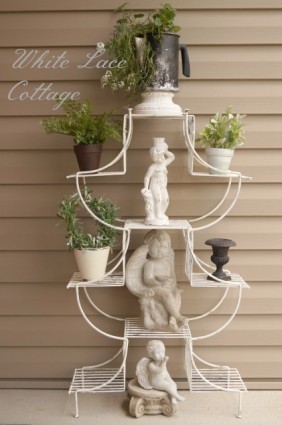 My cherub collection graces this plant stand.
I love the shape of this!
Recently I found an old lamp base at a barn sale.
I decided to use it as a plant stand.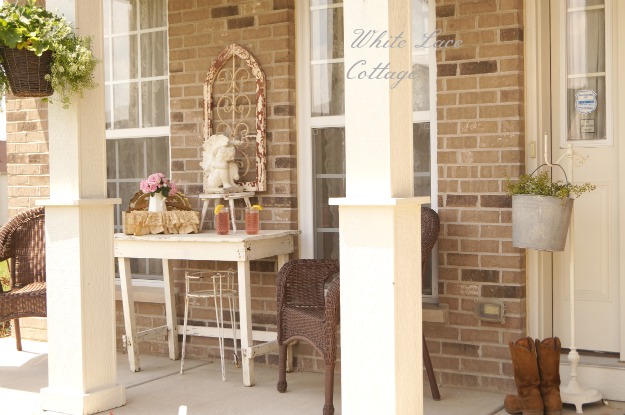 I also added that hanging basket of flowers.
A garden statue was found today too!
It's so funny on the tag it said "As Is" because it has chips on it.I find that amusing as most of my purchases are things that are chippy,broken,ripped to me it gives each piece a unique quality!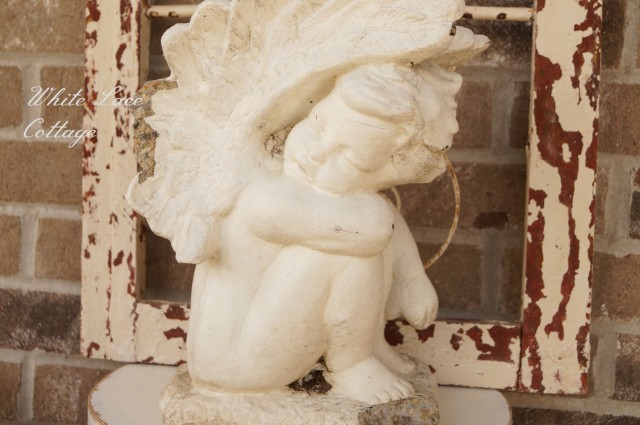 I love that sweet face! And as you can see the piece behind it is quite chippy.Not sure it it is old or not but I love it either way!
I think I am going to hang this but for now it is just leaning against the brick wall.
Now I am going to kick back and enjoy our petite front porch!

Subscribe to White Lace Cottage
Joining: