I would like to show you a easy way to distress using paint.
This is not your typical way of distressing either.
Let's just say this is cheating a little 😉
Originally I was going to paint this coco but then decided on Annie Sloan Duck egg blue.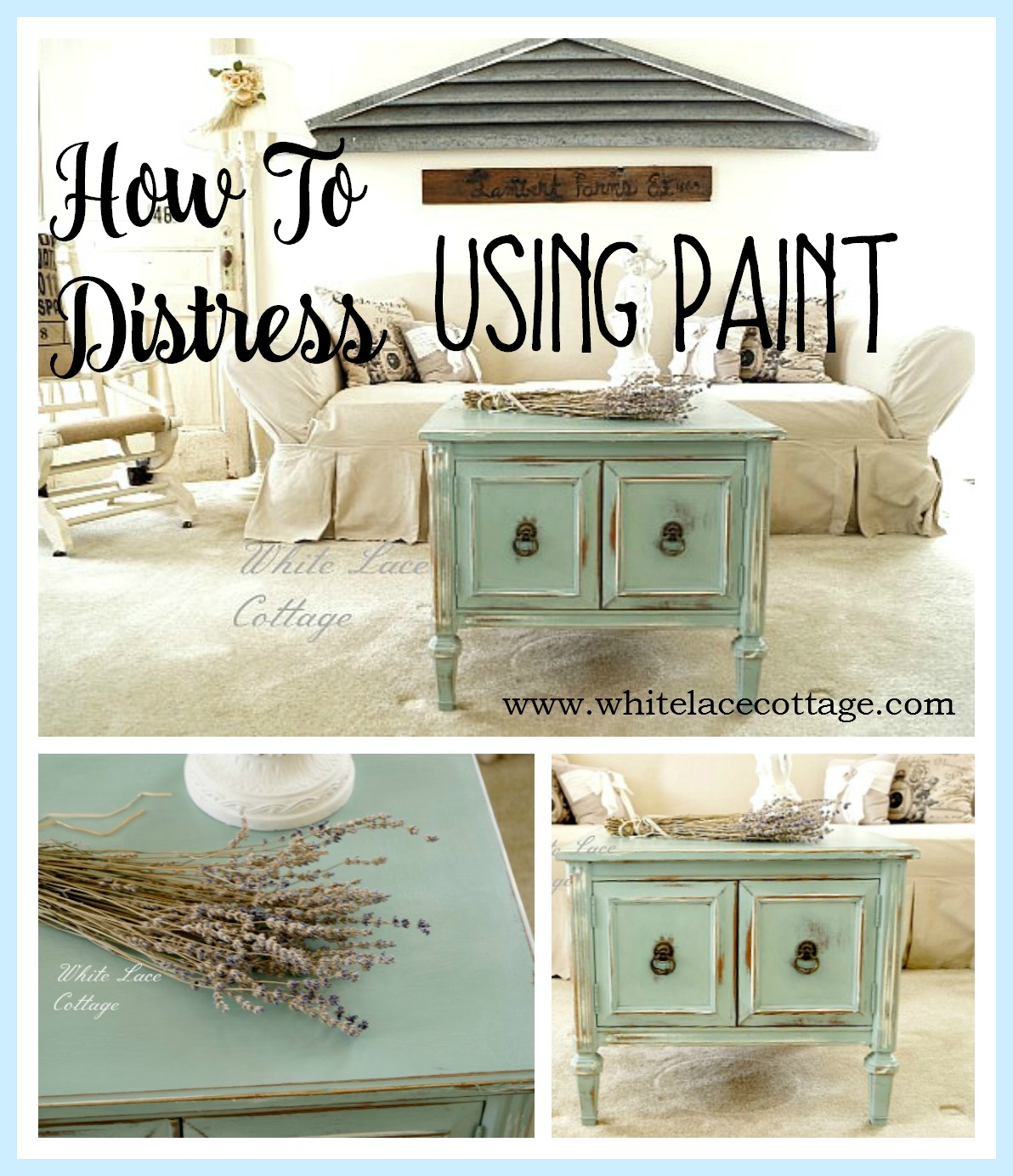 Don't worry I did not part with my farm table.
But I wanted to take a nice photo of it before it is off to the market finding a new home.
I am so happy I decided to paint this duck egg blue.
And why did I decide to paint it duck egg blue?
Well because I did not have enough coco or any other color and so I grabbed this can of duck egg blue.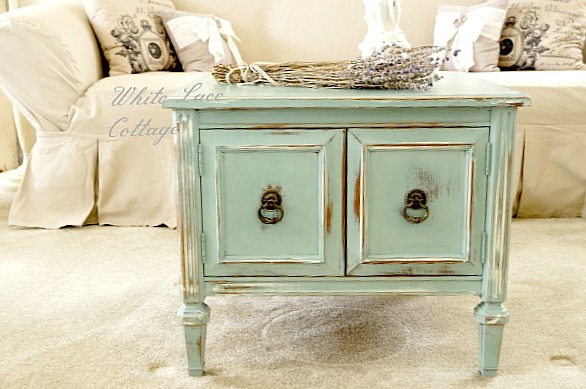 And I am happy that I did.
See that bit of white?
That's old white.I just added a bit to highlight it.
Want to know a secret?
I love the look of a painted piece with just a bit of another coming through.
Especially if the wood underneath has a nice patina too.
But instead of going through the trouble of painting a piece with two different colors I paint the main color on first.
In this case it was Duck egg blue.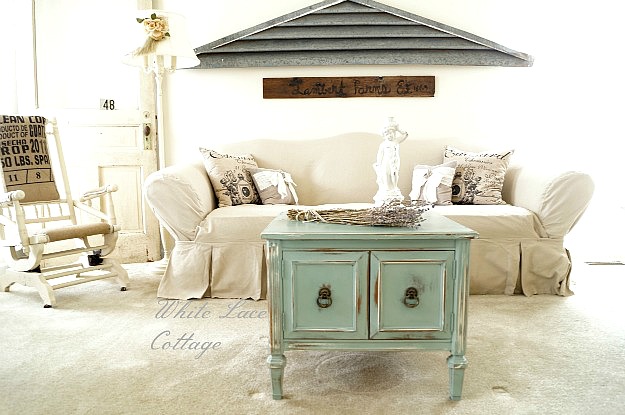 Then after that coat is dry….sometimes it takes two coats of the base color…I then take a paint brush with a lighter color.
I just brush it on where I want that other color showing through.I am not neat at all I just brush it on.
It will look like this.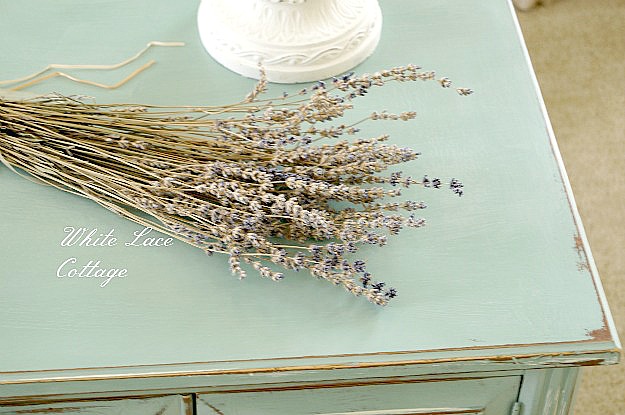 Not very pretty or neat.
Then you go over that after it is dry with a sanding block and blend it is so I appears as though you painted two colors.
See it looks as though another color is peeking through.
It is so easy to do and saves so much time!