The clock is ticking and time is drawing nearer to the Vintage Market .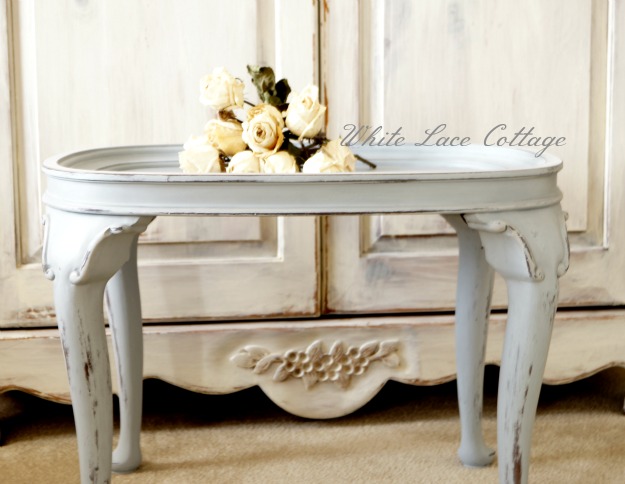 I was not able to work on any projects while my daughter was off on her spring break.
Spending time with her is more important to me.
And I still have time.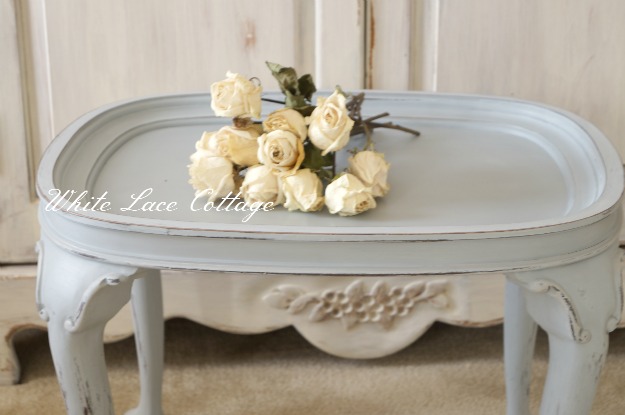 This table had nice features it just needed a little update.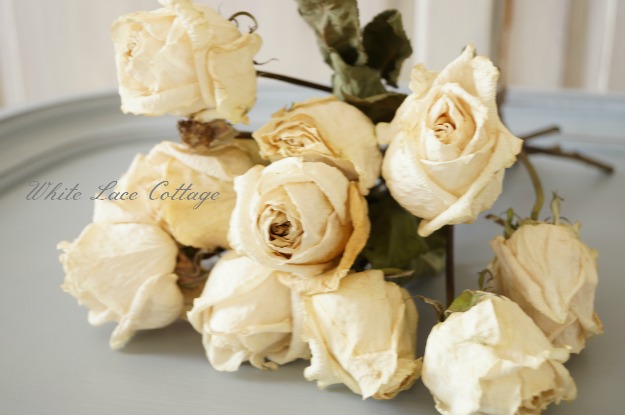 Roses are a favorite of mine even when they are dried.
I love the color and texture.
I will be bringing some of these to the market as well.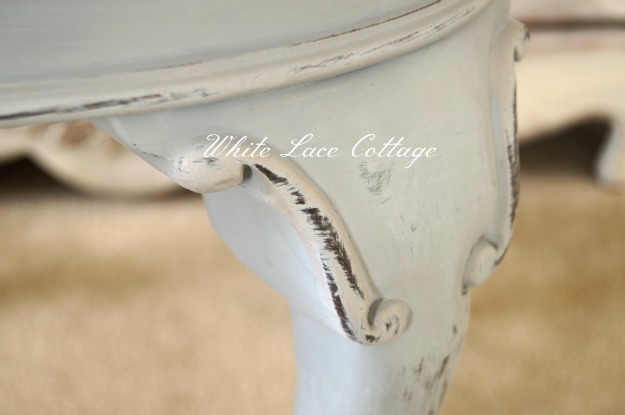 I did mention that this was a table that had been updated.
I decided to use Annie Sloan chalk paint in a mixture of Louis Blue,Paris Grey,and French linen.
Mixing these colors until I got the color I wanted which was a silver blue/grey.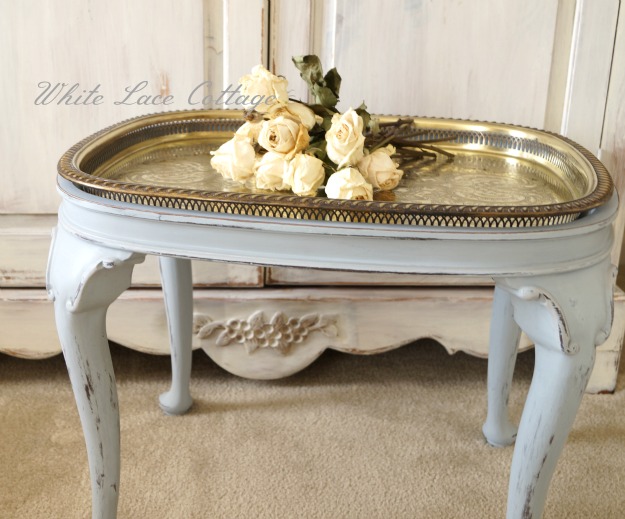 It came with this beautiful serving tray.
Look at the details on this tray!
Isn't it beautiful!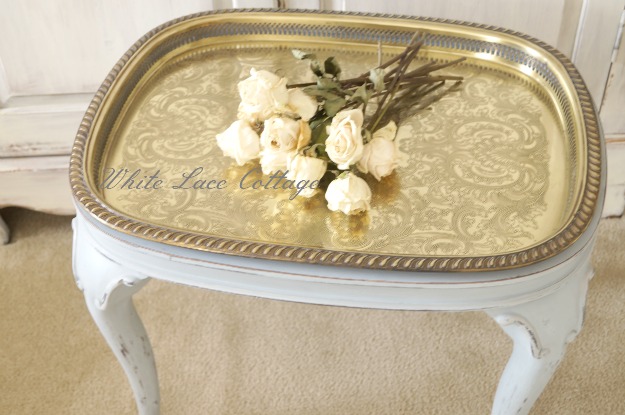 Together this table and tray set is stunning.
Adds a bit of bling…..  and some sparkle.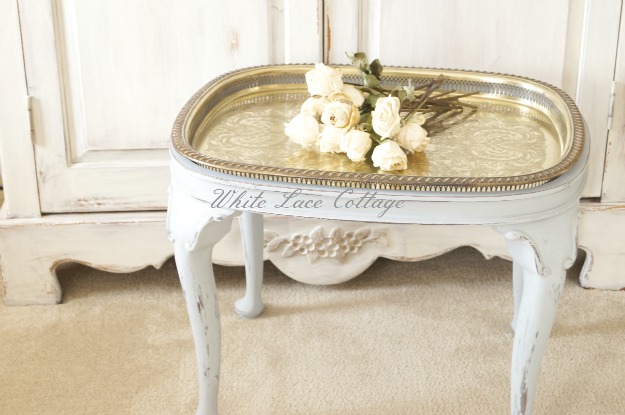 This table was sanded just a bit to distress it.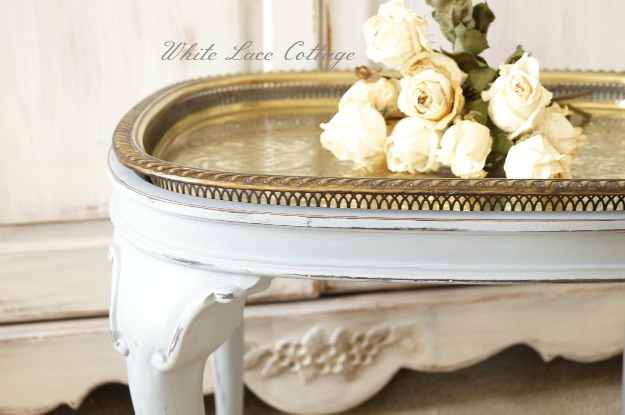 Would you like to see what this looked like originally??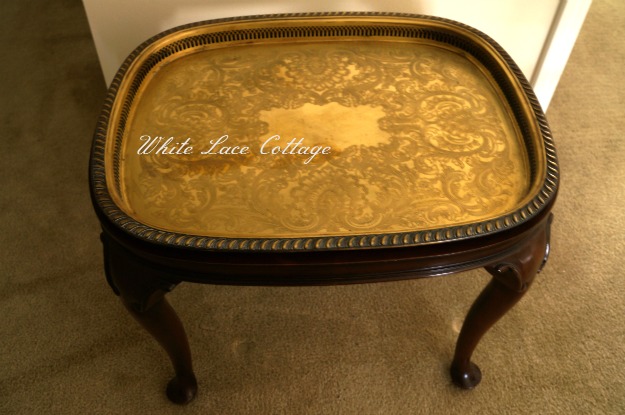 A blast from the past.
Not a bad piece really but I LOVE the charm of painted furniture.
I bet I could find a spot for this but it's going off to the Vintage Market .

Don't miss a post
Subscribe to White Lace Cottage

Joining: