Well have you?
Of course you have!
I 'm talking about Miss Mustard Seeds milk paint in linen.
It is one of my favorite colors in her line.
Recently while shopping I found this piece.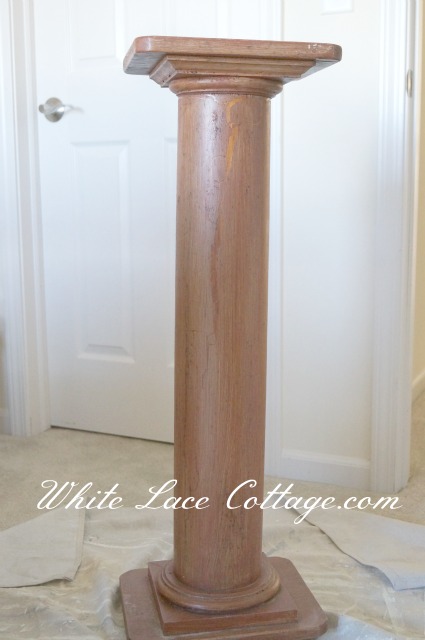 I know it does not look like much.The color is pretty ugly.
But as soon as I saw this piece I thought Miss Mustard Seed paint in Linen!
So I grabbed it and off I went.
Do you find pieces like that.
They speak to you.
When you find it you know exactly what you want to do with it.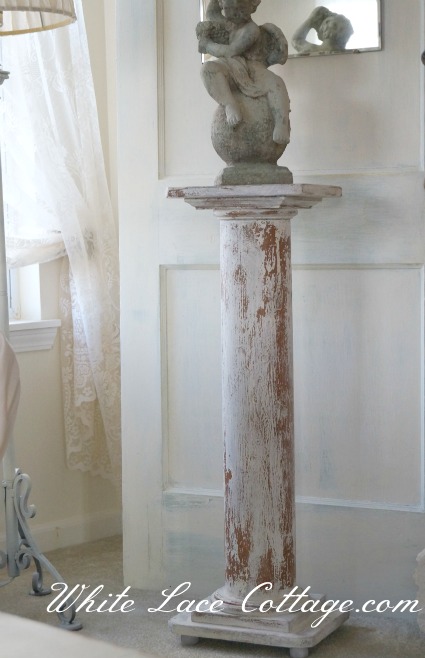 I love how this turned out!
It really looks like an authentic old piece!
I believe this is a plant stand but I am enjoying it with  my cherub garden statue.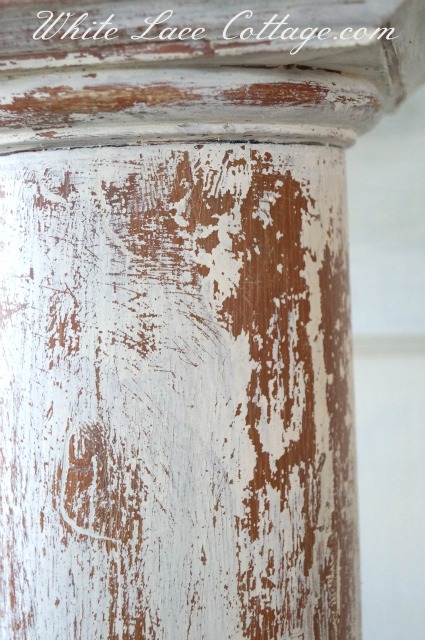 I added this piece to my family room.In the corner with my old door!
You can see what it looked like recently HERE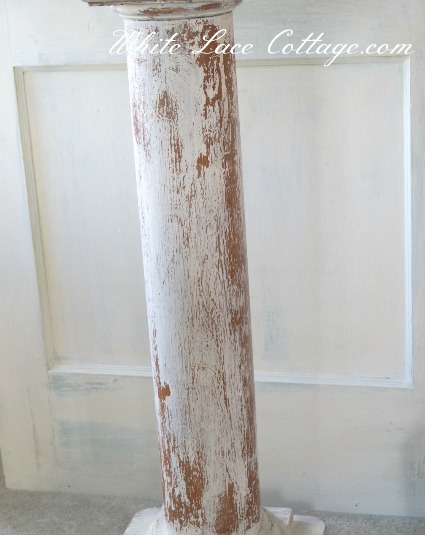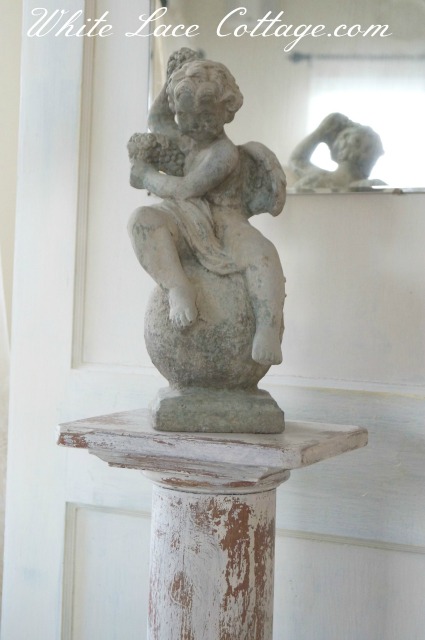 I know I need to venture out and try another color.
But this piece is for me!
It's not going to my space at 417.
And you know how much I love white!
Have you found any treasures recently?
Please share!
Joining:
Primp Junktion: Primp your stuff
One Project Closer:The Humble Brag Party