I have been wanting to change my self portrait for awhile now, and recently while driving by an old barn the door really struck me as a perfect spot for a self portrait.
The photo I have on my blog was taken over the winter.
I needed one to share in Kerryanne's magazine Shabbilicious.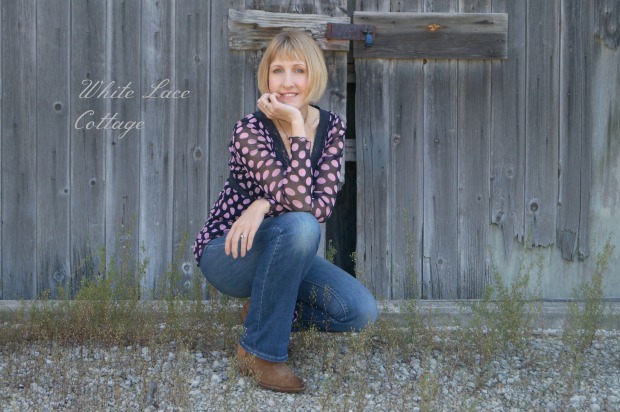 During the cold winter months you can't find a good location to take a photo.
It is too cold and well there is usually lots of snow on the ground.
I surely would not have a photo taken without a winter coat on.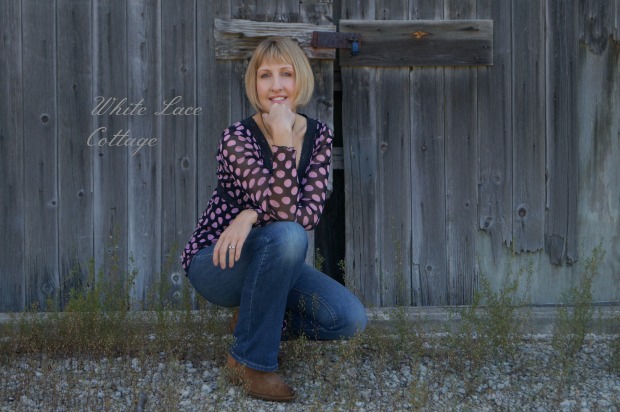 I am going to be honest here: I really don't like my photo taken.
I have never been a photogenic person.
And the older I get the less I like photos of myself.
But when you have a blog it is important to share a photo of yourself.
I feel you can get a real connection with someone just by their photo.
I did not want glamor shots….just photos of me.
One photo can speak a thousand words.
I wanted the photo to show me just being me.
I am a blue jean wearing farmgirl loving…down to earth girl…or lady.
Why is it that after a certain age you go from a girl to a lady?
I still feel like a girl….young at heart.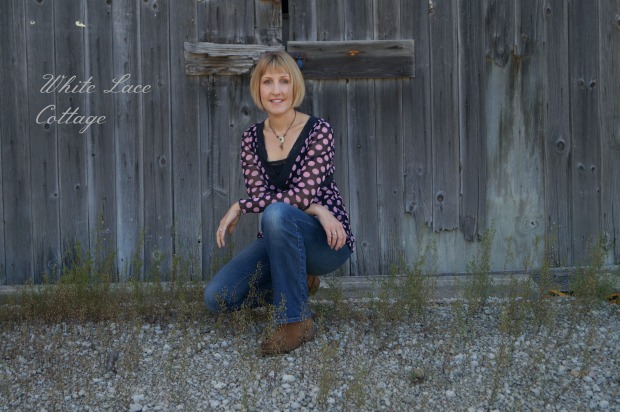 My husband was sweet and took these photos.
It was early morning and the sun was not bright on this spot.
Perfect for photos.
And you all know how much I love barn doors.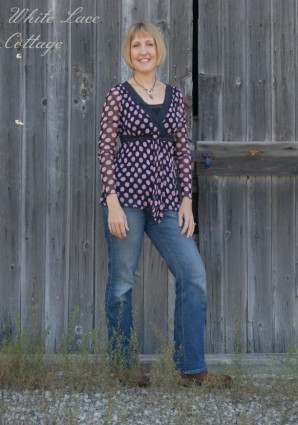 It was easy to smile knowing I was looking at my handsome husband while he was taking my photos.
Yes after all these years we are very much still in love!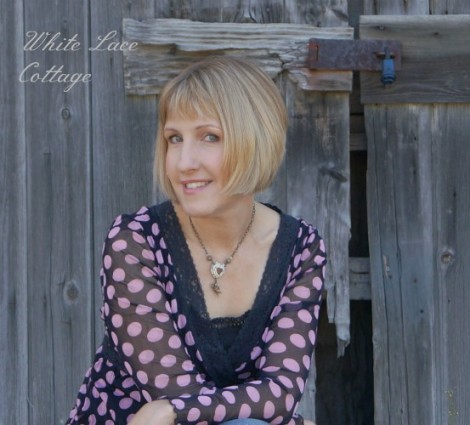 Now I have to choose which one to use on my blog.
I am still deciding.
Any thoughts?
Don't forget to come back tomorrow and link up to the scoop.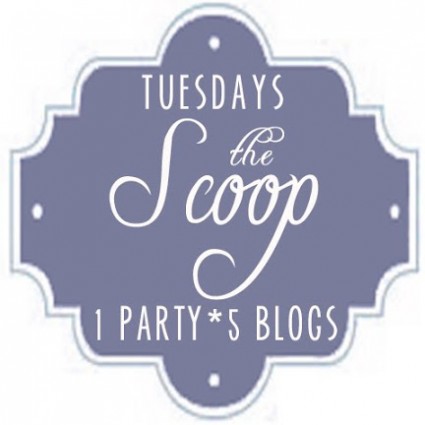 And you still have time to link up to whatchamafallit with any fall project,recipe,home tour or anything related to fall.