Recently while scouring through a thrift shop I spotted a gorgeous footed silver coffee server with double handles.
The shaped reminded me of a trophy cup.
I stopped dead in my tracks.
Does that happen to you?
I bet you think I am going to tell you that I swooped that gorgeous coffee pot up and stuck it in my cart.
But I didn't.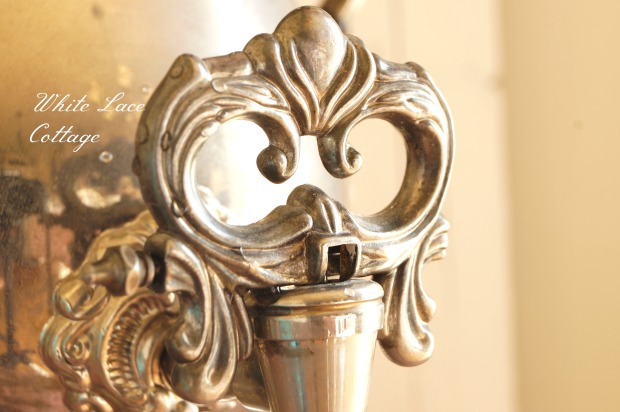 Nope the price was not thrifty so I walked away without buying a thing!
All weekend long I could not get that coffee server out of my head!
Visions of that coffee server hung in my head as I thought about how amazing it would look with a bouquet of flowers preferably roses propped inside.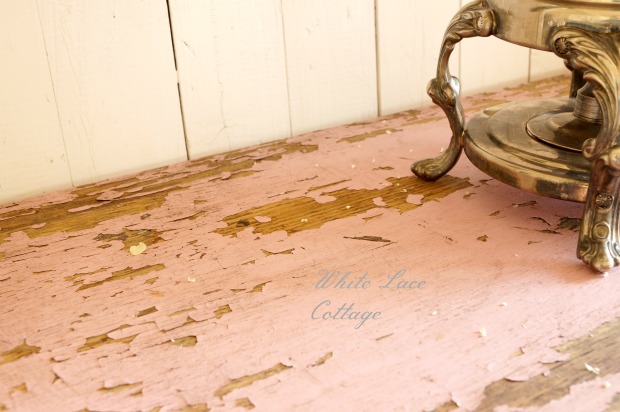 I thought about the pretty patina and how lovely it would look added to my chippy pink table in my kitchen.
So after much thought on Monday I raced back to that thrift shop to see if that beautiful silver coffee server with that amazing patina was still there.
The store opened and I raced to where I had see it displayed on the shelf.
Would it still be there?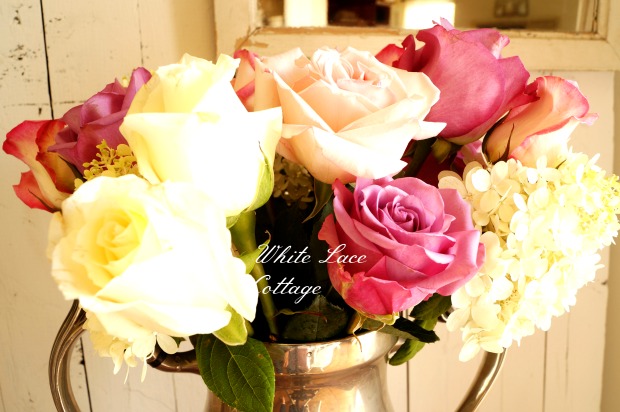 I was thrilled to find it still there!
Yes I know you  probably spotted this coffee server when I shared my kitchen changes HERE
But I forgot to mention  it in that post.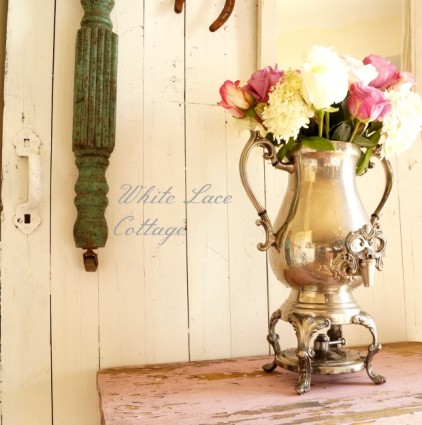 I am sure you were wondering about it and if I would share the story of where I found it.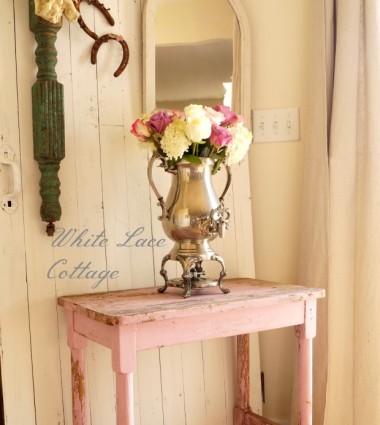 It really is a wonderful addition to my kitchen.
My French bottle rack is still displayed on this table.But I thought just for photo purposes I would share it all on it's own.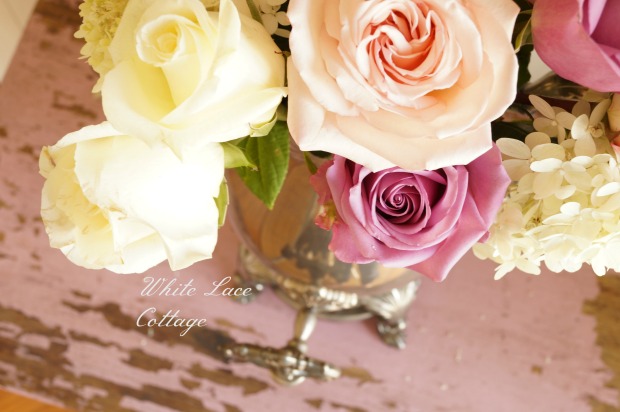 The roses are from the market.Mine are not doing so well in my garden.We are in a drought and they are struggling in this heat.
I saw this pretty bouquet and I knew the colors would work perfect in this coffee server.
This time I was lucky that this treasure was still there waiting for me!
Sharing how to easily clean silver today at Live Creatively Inspired! Hope you will join me over there too!