Have you seen those wood industrial style racks?
I have seen these pop up here and there in blog land and have wanted one ever since.
Even though some say this is rack is industrial style  it says farmhouse to me!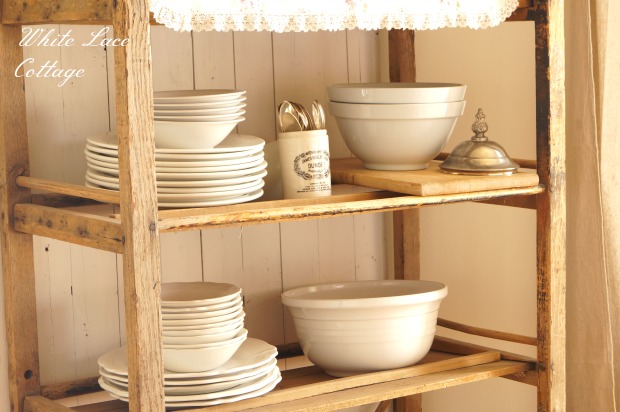 And you know I am very eclectic with my style.But I knew this would fit in perfectly.
I am very fortunate and have many resources for finding vintage treasures.Recently while visiting one of my favorite antique shops I came across this wood industrial rack.
On the tag it said it was a baking rack but I have seen these called shoe racks.
The price was not thrifty but it was very reasonable.And since my birthday is just around the corner I bought it.
I had an idea of where to put this.
But when I got home it was not looking like I thought it would in that spot.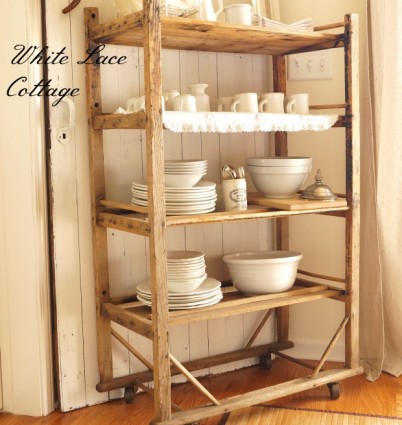 My second thought was the kitchen.
I first tried it without the farm door but I love the door as a back drop.
No worries my pink table has relocated into the family room.
As you can see I have quite a collection of white dishes and white ironstone.
Some of my collection is still in my French hutch and my kitchen cabinets too.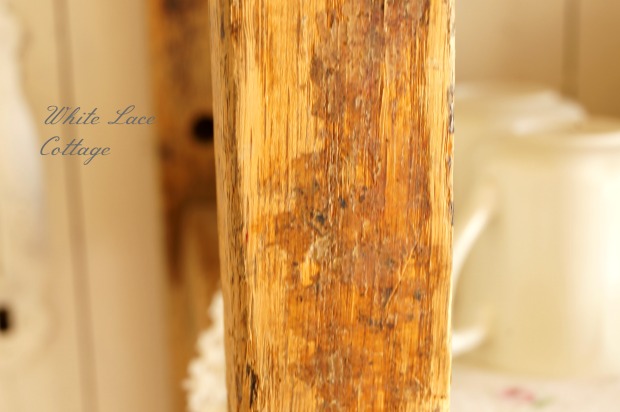 Don't you just love the patina on this!
I have no idea how old this rack is  but I will treasure it!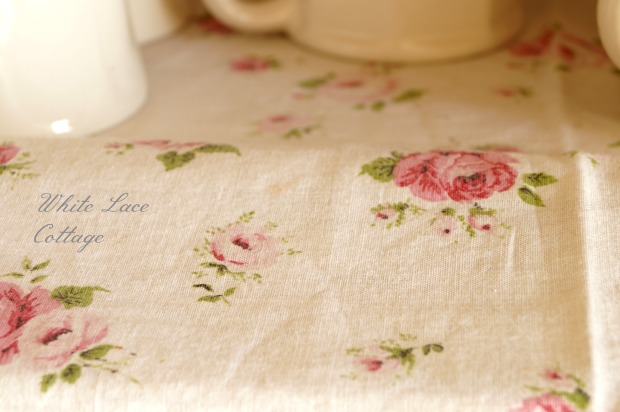 This sweet little table scarf was found at a garage sale the same day I bought this cart.
I added this to one of the shelves and I absolutely love it!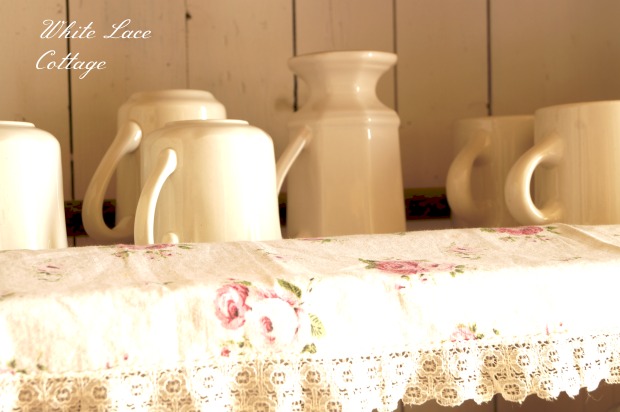 My collection of cups is added here shown upside down.But as I am typing this I have already changed this!
Oh yeah this will be changed quite often.I am getting some ideas already for fall decor.
Not bringing any of that out just yet though.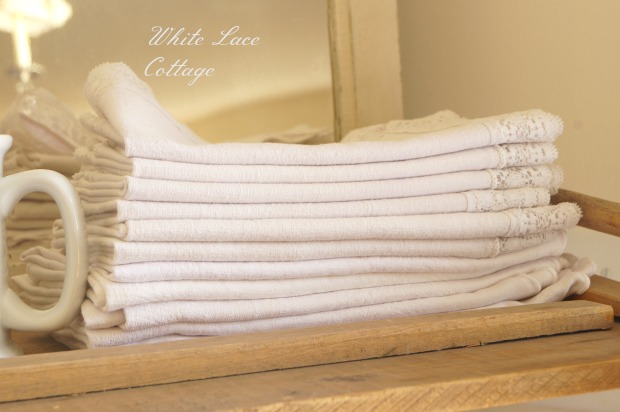 A bundle of napkins are pretty displayed but also used everyday!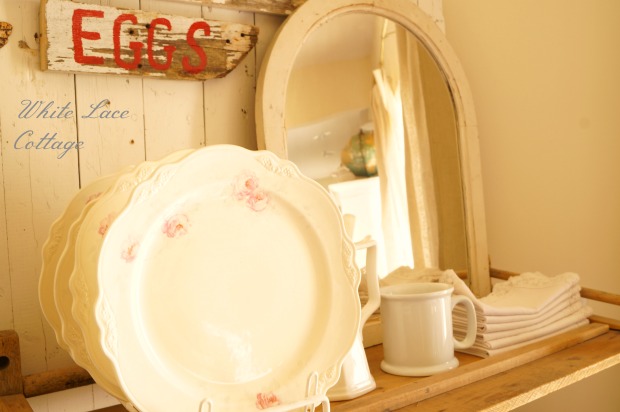 My Homer Laughlin plates found a new home here too!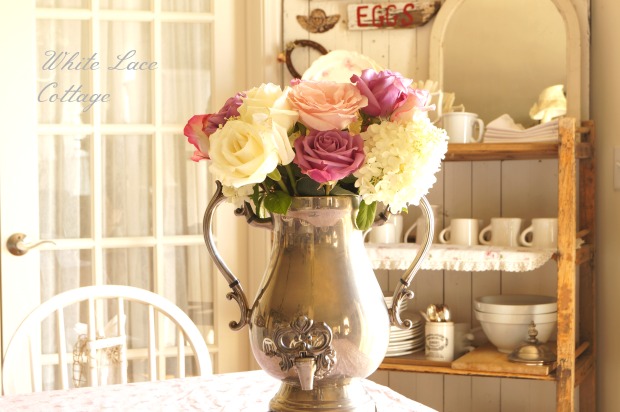 My silver coffee server also has a new spot…..for now.
These roses are amazing I am hoping they hold on until my birthday on Wednesday!
They are so perfect they almost look fake.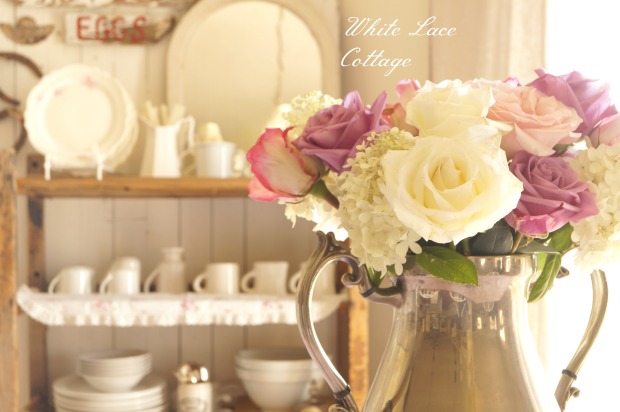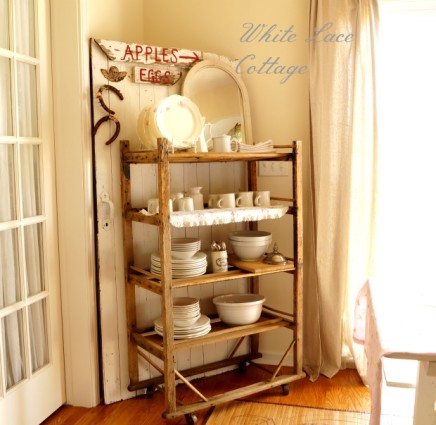 I moved one of the chairs at the end of my farmhouse table so you could get a better view of this rack.
This corner is changed quite often!
I have another change in my kitchen that I will share with you soon.
Don't forget to link up to The Scoop! The party goes live on Monday 5 p.m. central time!
Joining: