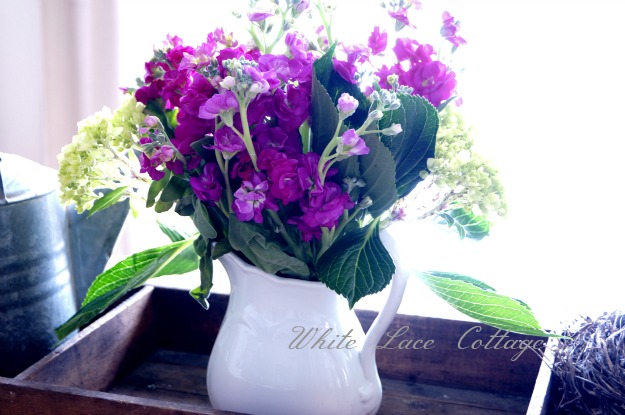 Follow my blog with Bloglovin
When I heard the announcement about It's a spring thing party I knew I wanted to be a part of it.
So many talented and amazing bloggers strutting there stuff!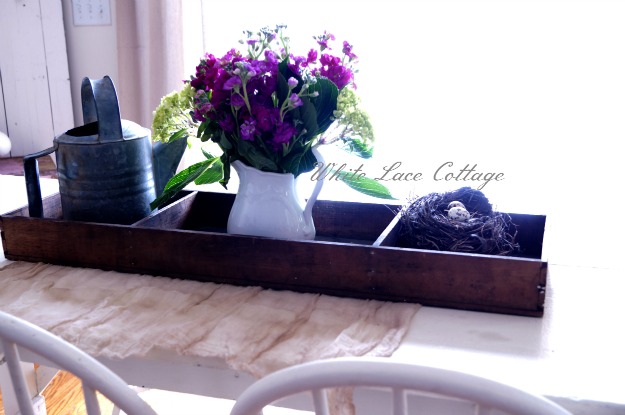 I don't really do much decorating for spring.
My decor is pretty neutral with some splashes of color.
Adding elements from nature is always a must!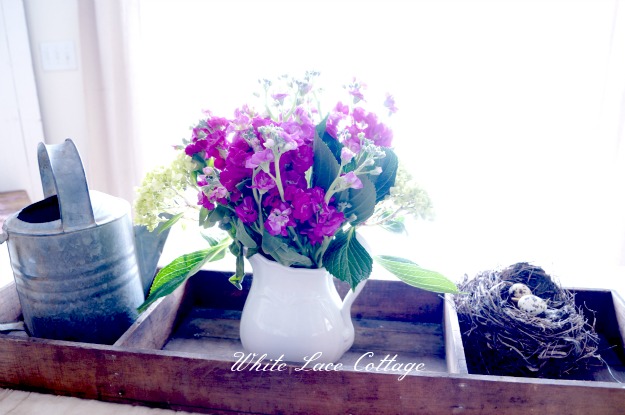 So I thought I would share my spring table in our kitchen.
Just an old farmhouse tote.
I found that little watering can on a recently while out shopping.
And of course I love adding fresh flowers.A bunch found at the market.
I cannot wait to pick flowers out of my own garden.But today it is snowing…..AGAIN!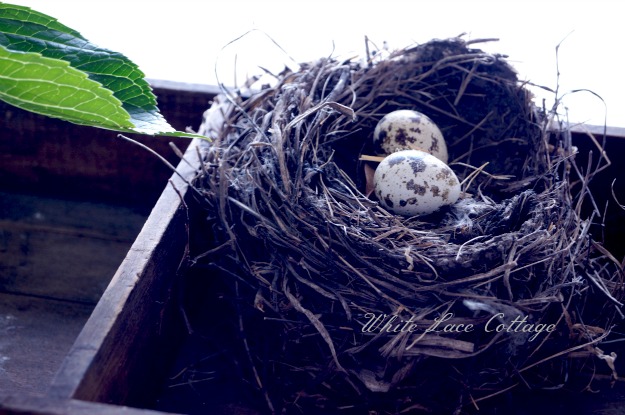 This is a real bird nest.And those are real eggs.
Someone was throwing this bird nest out.
I rescued it gave it a couple coats of clear varnish to keep it from falling apart.
Those eggs were found at a store years ago.
I can't remember which store.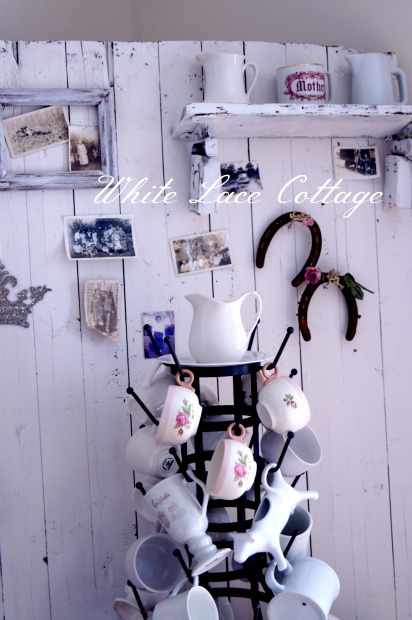 I made some slight changes to this barn door too.
See those rusty horse shoes?
I found those recently from that same lady I bought that chippy pink table from.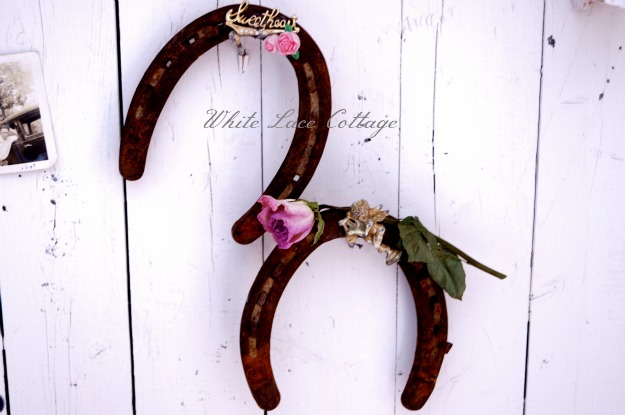 Aren't they sweet? Someone added those embellishments.
A sweet dried rose so pretty.
Love the soft look of  the dried rose with the rustic rusty old horse shoe!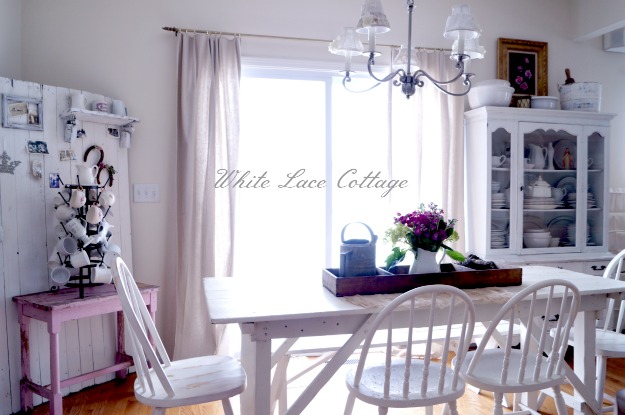 A simple Spring centerpiece for my kitchen.
I hope you are going to join in on the party too!
Are you ready to strut your stuff or simply be inspired???
The party starts here:Click the link below to join in.
Thistlewood Farm  It's a Spring thing