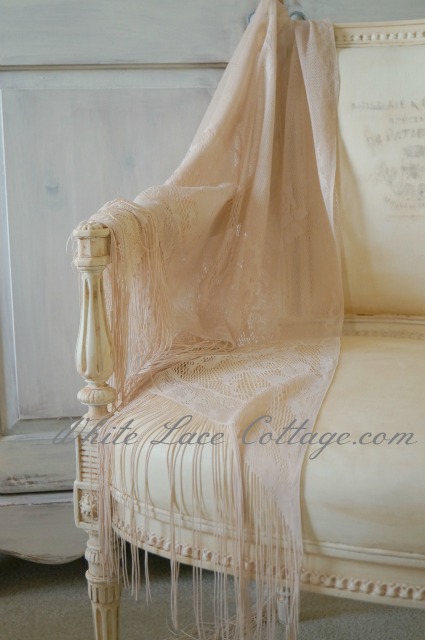 Not me silly the chair.
Seriously I think this chair has an attitude.
If you saw the before you would know why.
I found this amazing chair at Habitat for humanity.
I was shopping for more pieces to bring to the Vintage Market and I spotted this.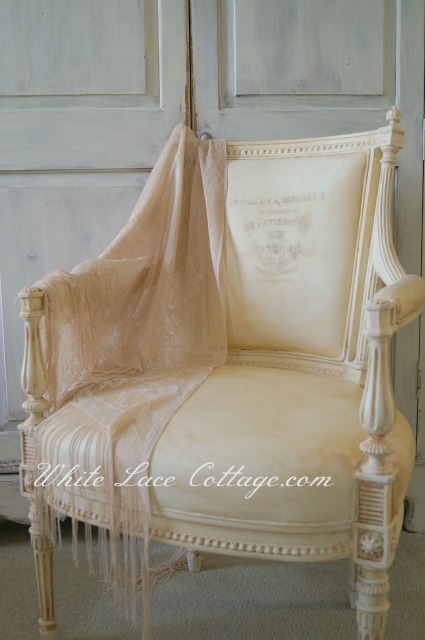 I knew I could bring this a new life.
You see it was stuck in the 80′s.
The color was all wrong.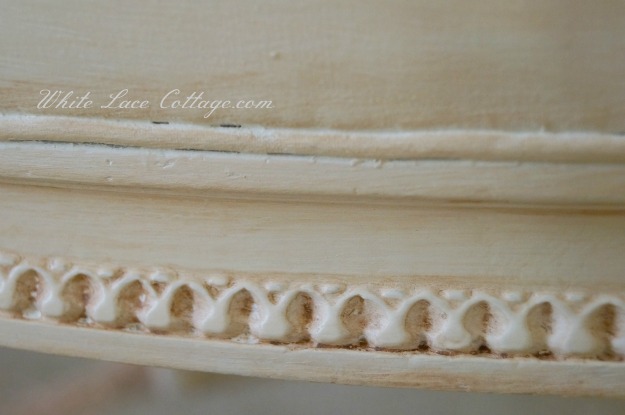 I painted this whole chair fabric and all with Annie Sloan old white.
Yep you heard that right.Even the fabric was painted.
Not my original idea.I heard this from Amy at Maison decor
She shared that you can paint on fabric.
I have wanted to try this and never had an opportunity until now.
After painting this with old white I thought it needed something more.
Added a graphic from The Graphic Fairy .
It was not easy to do on such a movable surface.But it worked!
It is a bit faded and I like that it looks old and that is what I wanted.
Antiquing medium was added to give it an aged look.
I watered it down a bit and applied it with a brush and rubbed it off.
This is quite a process but if you are patient you will get the look you want.
I finished it with three coats of wax.
Do you want to see another look at it?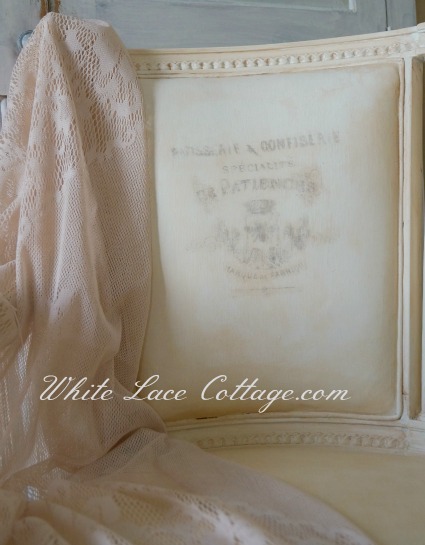 Are you ready for the before???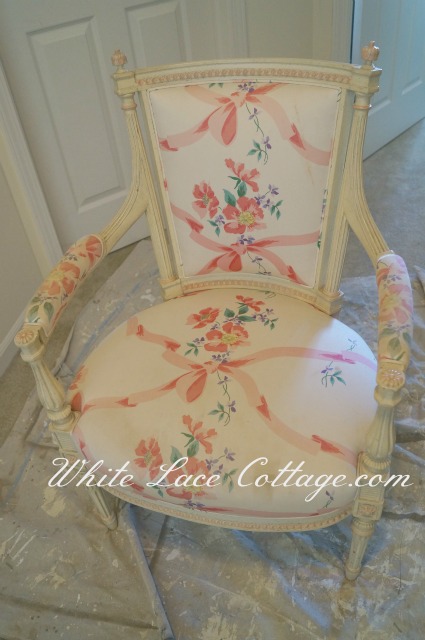 Lets see the after again….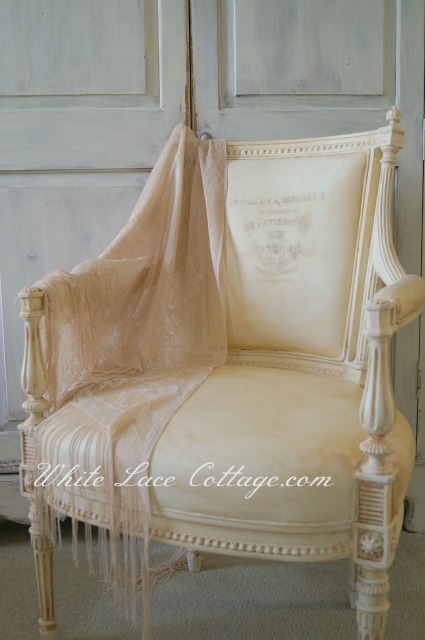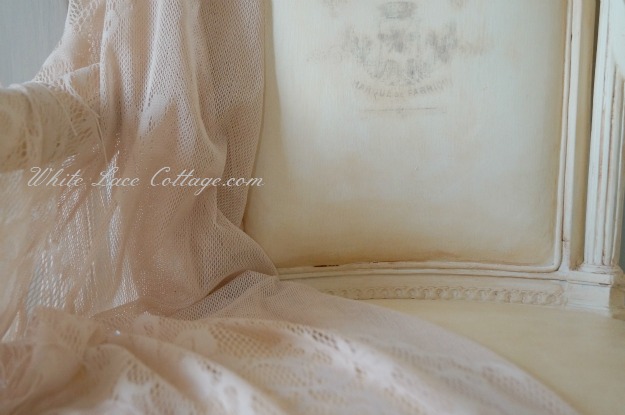 Thank you so much for all your sweet comments and support on my feature in shabbilicious magazine!
I also wanted to thank Blogger Homes for featuring my daughters bedroom makeover.
You can view it HERE
Here is a sneak peek at another piece I am working on.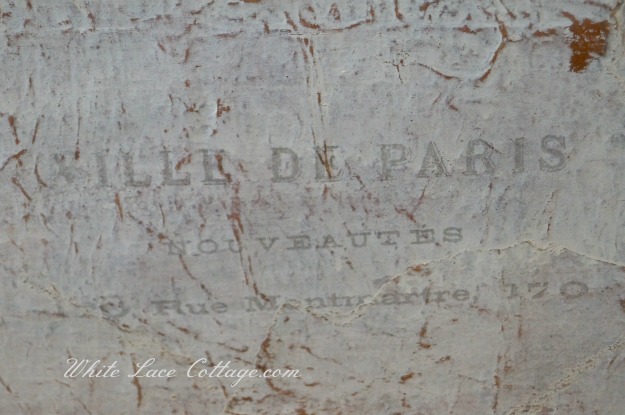 Don't miss a thing!
Subscribe to White Lace Cottage
Joining:
The Better Half Humble Brag Party