Lots of different things to share today.
I am so happy the sun is out.Is it out where you are at?
I hope so because I am one of those people who needs sun.
And around here in the winter we can go days or weeks with out the sun.
It can be really depressing.
Which is why I LOVE to have flowers in my home this time of the year.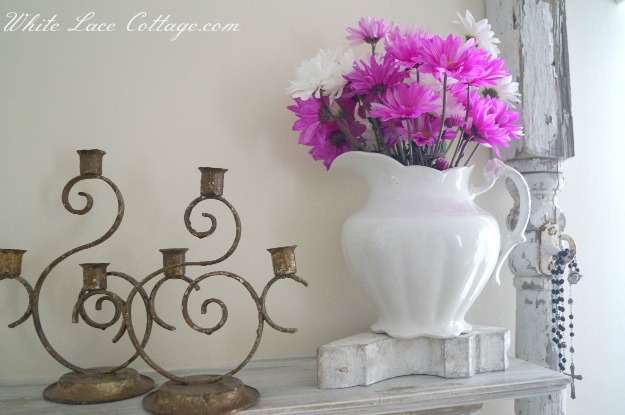 These are very similar to the flowers I added to my daughters room.
A spring bouquet.
I really love the bright pop of color.
See that  pair of candle sticks?
A recent find while out shopping at  my favorite antique mall.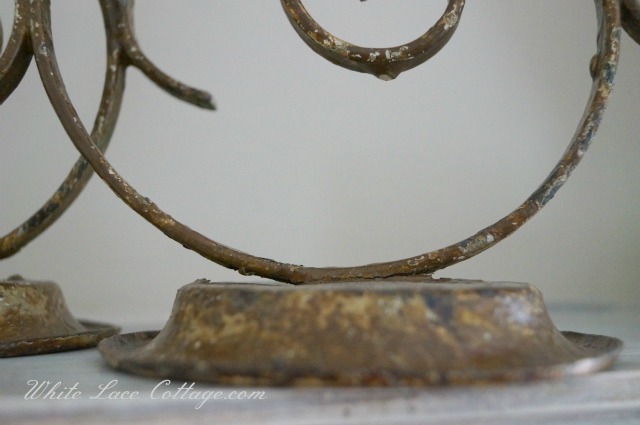 Just look at that patina!
Makes my heart sing.
Really it does!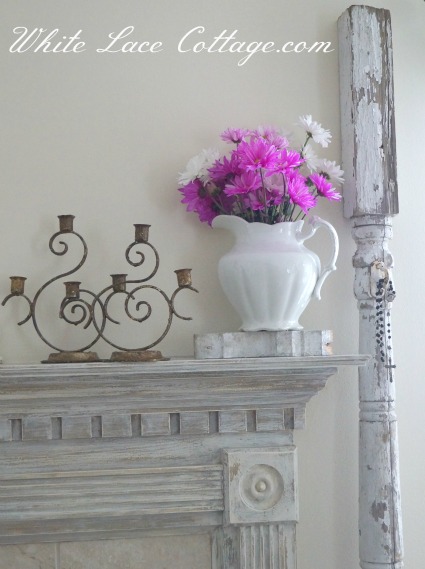 Pretty on my mantle don't you think?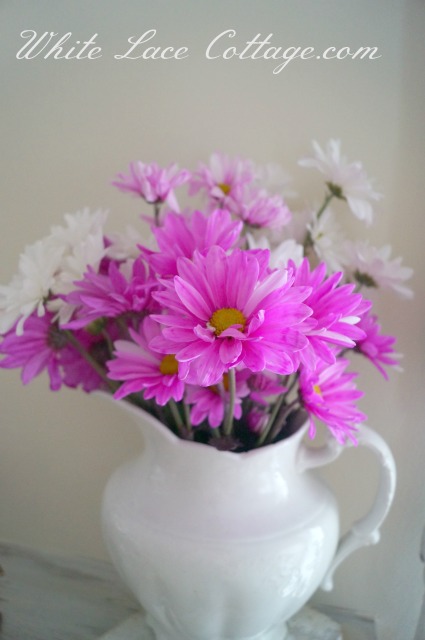 My favorite white ironstone pitcher does not disappoint me.
Look how beautiful these spring flowers look in this pitcher.
Swoon <3
Yes I did mention romantic homes in the title of this thread.
Oh no I am not featured.
It is a long time dream of mine.
But I had to share this issue with you all.
What a cover!
It really caught my eye at the store.
And do you know who's home this photo is from?
Courtney from French Country cottage!
Do you want a sneak peek inside??
Isn't it lovely!
I love Courtney's style and her photographs are always beautiful!
Pop on over to her blog if you have not already.
But that's not all there's  more!
Linsey from The Farmhouse Porch is also featured in this months issue!
But wait there's more!
Andrea  from Keeping it cozy is featured!
But wait there's still more!
Patti from Ivy and Elephants is also featured!
Congratulations to you all!
Well deserved!
I was so thrilled to see these talented women from blogs that I follow get featured all in one issue!
I love supporting  and sharing women on there blogs and in business don't you!
It's so important to do that!
Cheer each other on!
And not to feel jealous or envious!
I really am disappointed when I hear other women try to knock others down.
And make them feel less than they are.
I am not that way and won't be a part of it!
Let's all support each other okay

Last weekend I was lucky to spend time with my Girl friends at there show The crown Jewels of Art.
They are all so talented and amazing!
So thankful to be a part of it!
Here are just a few photos from the event.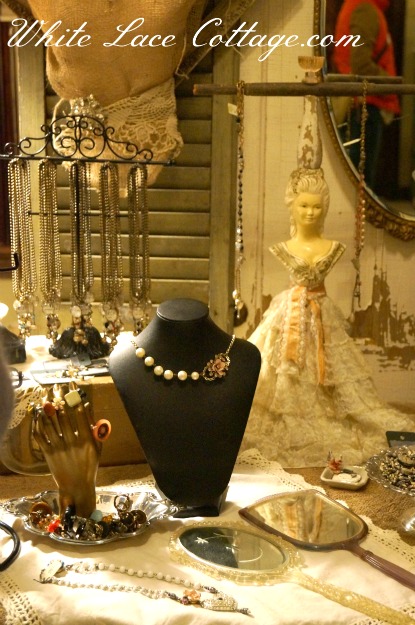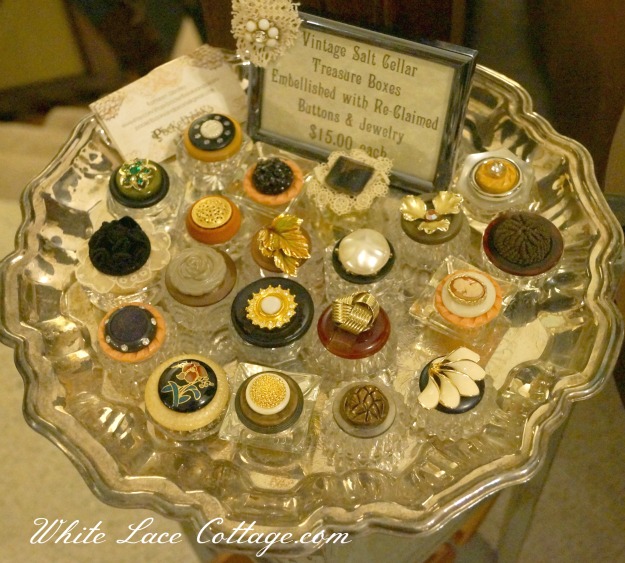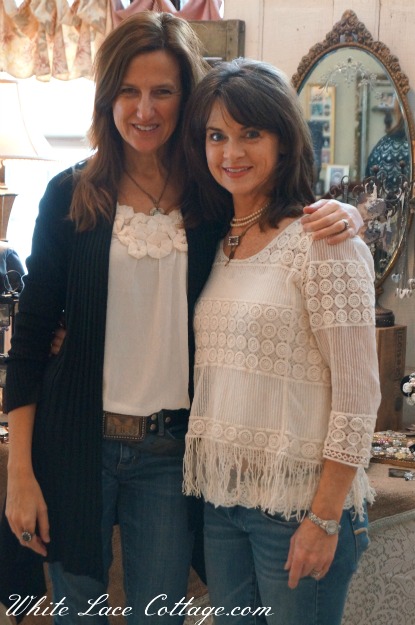 Cindy of CRdesigngallery   and Jeannie of Crown Jewels of Art
There were many more talented women there.
Not pictured here were:
Mimi-Toria's,The Junque Monkey,Junqueyard Jewels,TLS designs collage art jewelry,Kathleen Woolley from pocket books and pearls.
And me I had some painted pieces and my valentine hearts.
Do you want to see what I brought home with me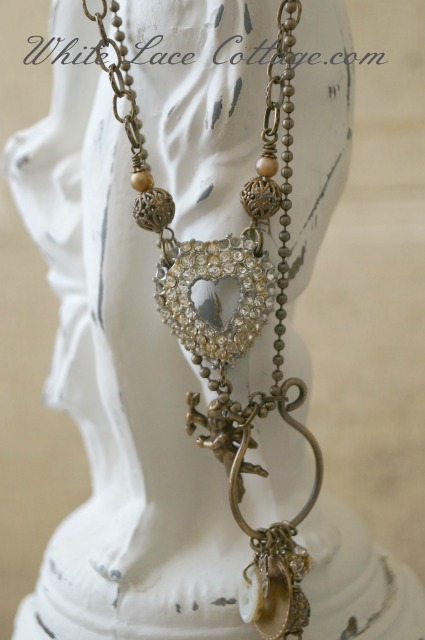 I adore this heart necklace.Jeannie's creation!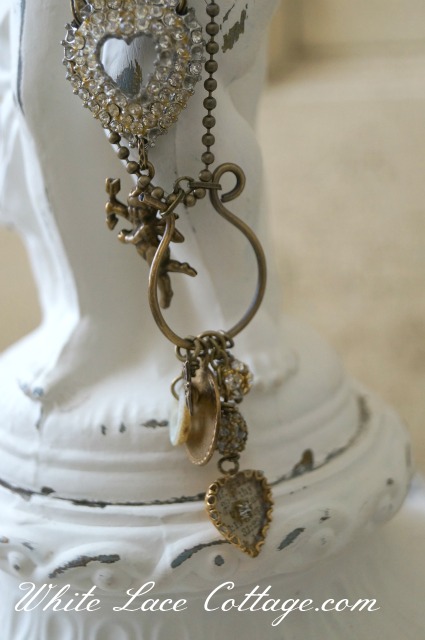 And this beautiful piece.
Cindy's work of art!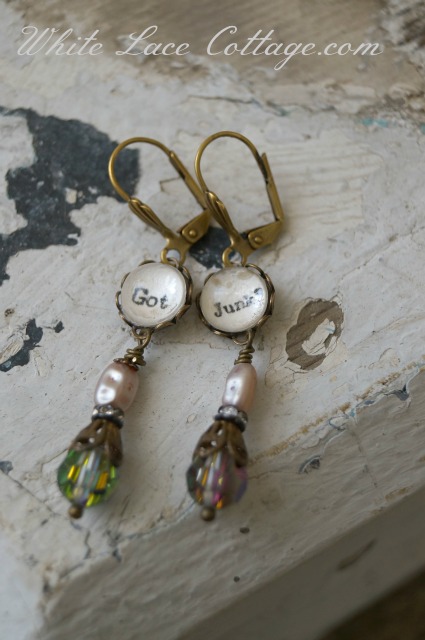 Oh these earrings too!
Got junk?! Another Jeannie creation.
A valentine gift to myself.
I sold a few things at the show enough to pay for these pieces.
It was a nice treat for myself.
Now that the sun is out it is the perfect day to shoot some photos!