I am so thankful  to have made many friendships since I started blogging.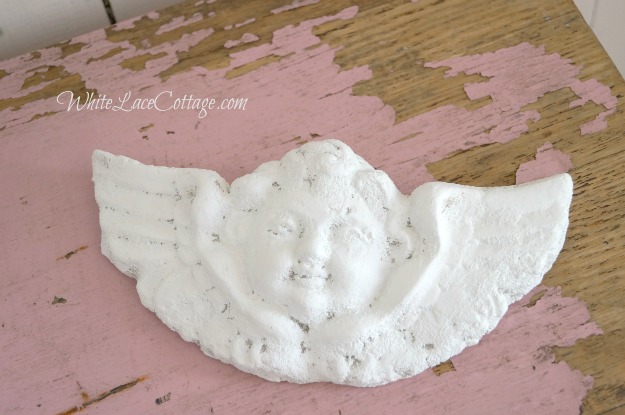 I was very surprised when a package arrived at  home recently.
A very sweet and thoughtful friend sent me  that sweet cherub and this beautiful button heart.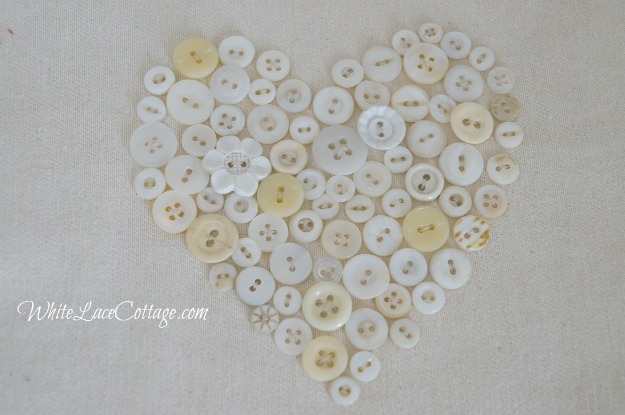 I am sure many of your know her.
Vickie from Ranger911 sent me these  gifts!
Aren't the both beautiful!
And so me!
Oh yes I have a few special places in mind for that cherub.
And this beautiful hand stitched heart button too!
I will share very soon.
Go on over and check out her blog HERE !
So talented and so funny too!
She always puts a smile on my face!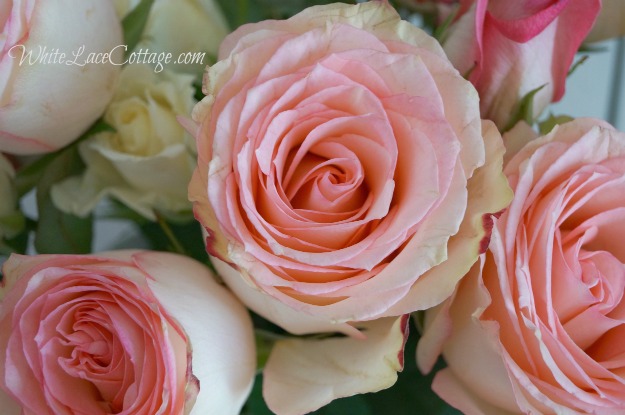 Recently I ordered a beautiful tiara from Rosemary at Villabarnes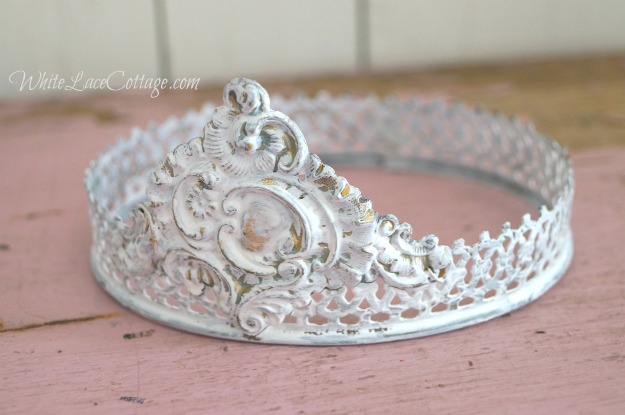 And along with this beautiful tiara she sent this tucked inside.
A vintage French paper dyed in blue with that sweet rose and ribbon!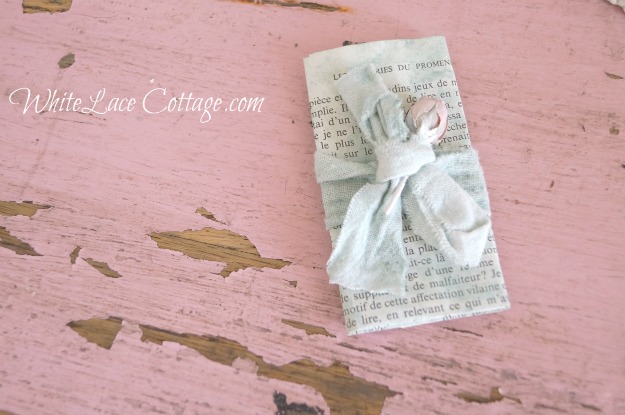 I am sure you know how much I LOVE this tiara.
And this sweet little token too!
I was lucky to meet Rosemary last year.
She is an amazing artist!
And a beautiful person inside and out!
Go visit her blog Villabarnes and check out her etsy shop HERE
She always inspires me!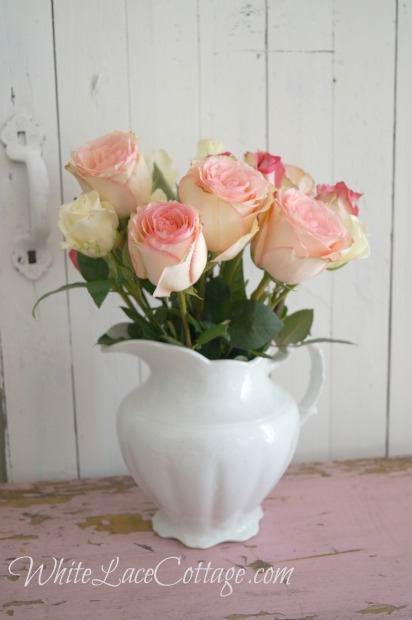 Some roses I picked up at the market today.
Perfect for my farmhouse kitchen.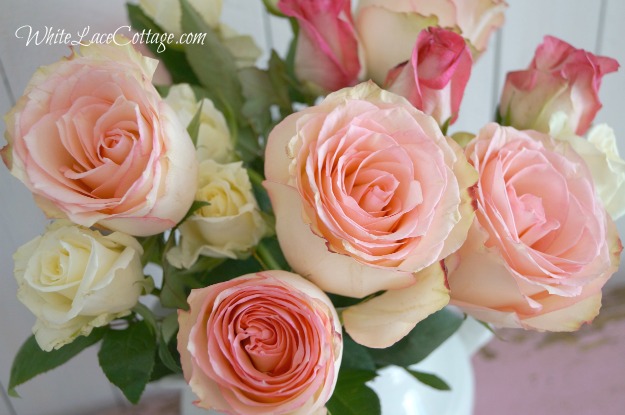 And the price was right too!
I bought 3 dozen roses for 13.00!
On sale and with some  store coupons it was a steal!
They really cheer me up on our gloomy days.
Tomorrow we are headed for yet another snow storm!
I have been freshening things up around here.
Getting ready for spring.
Although it does not look like spring outside.
What are you up too?

Don't miss a thing!Sign up to receive posts directly into your e-mail.
Subscribe to White Lace Cottage by Email
Joining: