Well here I am moved over to Word Press!Thank you so much to Kristi Linauer from Addicted2decorating  for helping me with my move.
Some things are different than I am used to but I know I will adjust.I just need to play around with things for a bit. Still learning how to enlarge my photos and add links too!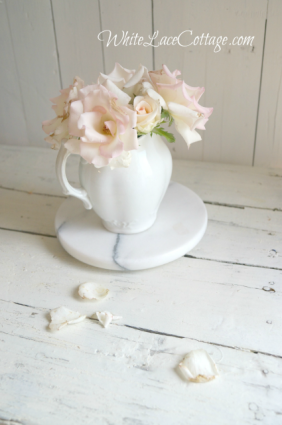 I was asked why I made this move.There are several reasons.But the biggest one for me is that last spring I went to my blog page and it was hijacked by a spammer.This was devastating! At the time I wanted to make a change but it was not the time.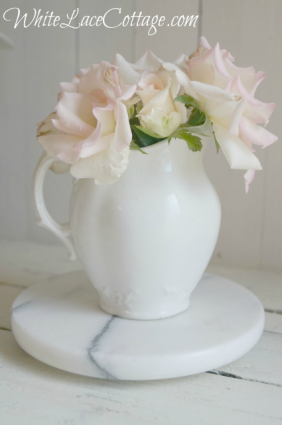 This is something that I  wanted to do.And felt that I needed to do.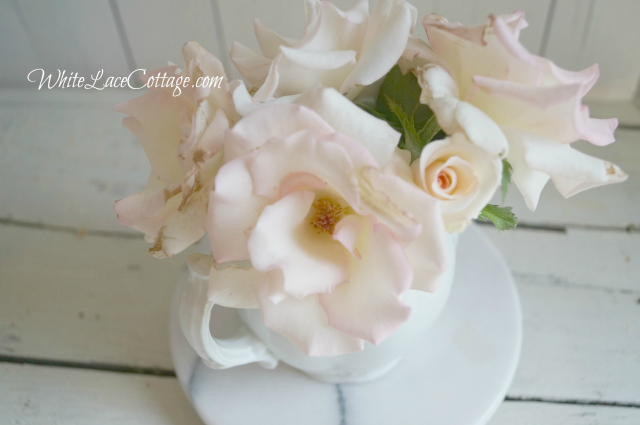 I want to thank all of you for following along!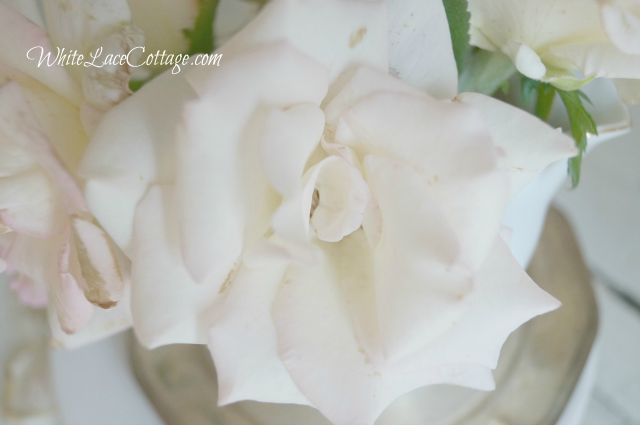 All of these photos were taken last summer.Some roses from my garden in my ironstone pitcher.