My daughter was home from school yesterday.She wanted to have a girls day out and shop but the temperature was 6 and the windchill was -14.Now I am no one to say no to shopping but when it is that cold I do not go out anywhere not even to shop! Other than driving my daughter to school.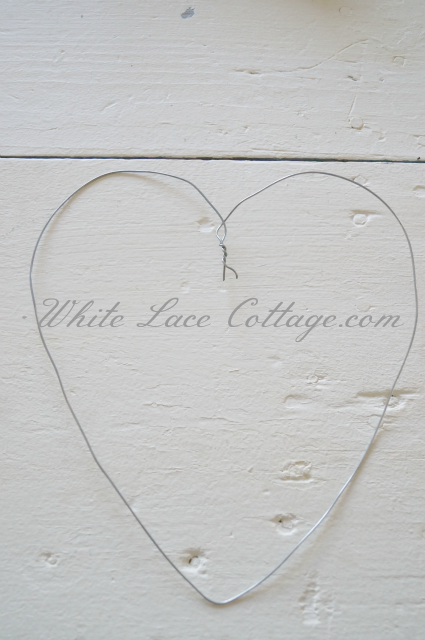 Instead we stayed home by the fire and did a little crafting.I wanted to make something for Valentines day.I really don't decorate for that holiday.But thought it would be fun to make a few heart wreaths.Using only what I had on hand.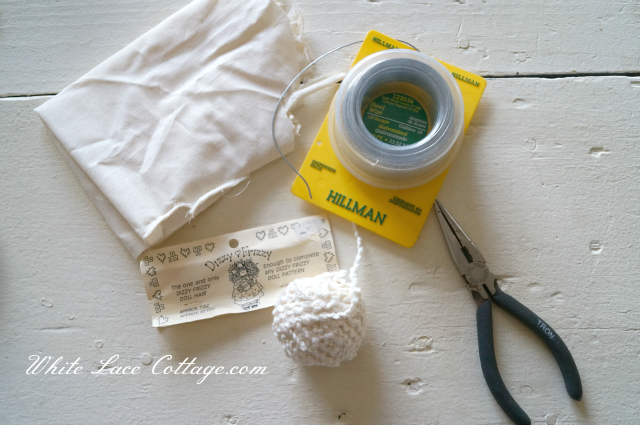 I had some scrap muslin and some dizzy frizzy too that I found at the thrift shop for .50.
I knew I would find something use that for.
I have also used the dizzy frizzy for adorning packages too.
This is so simple and nothing new really.I just took some wire and made heart shapes.
On one of the heart shaped frames I took pieces of muslin that I cut and ripped off and just tied around the whole wreath making knots.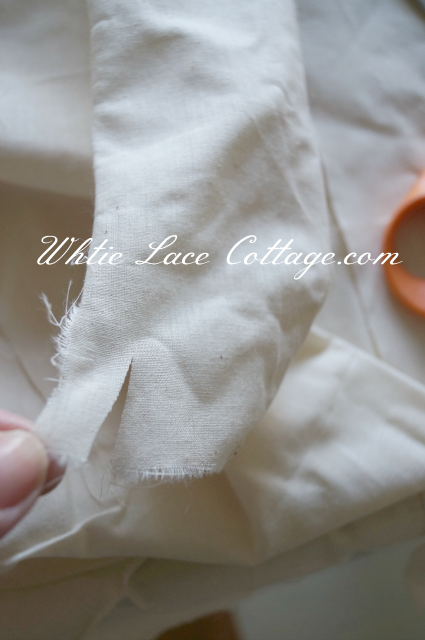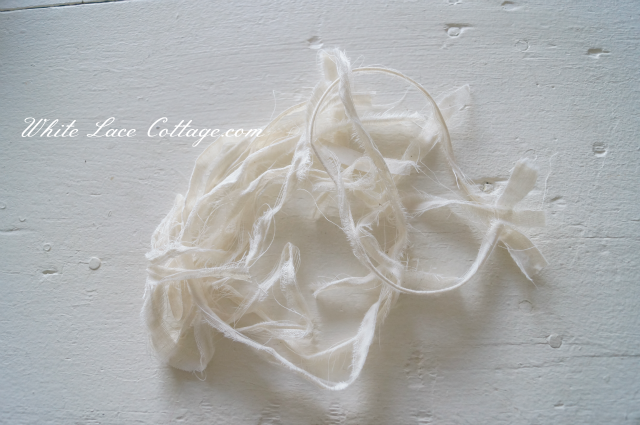 There is no correct size or length just have fun.
I love how frayed the muslin looks.
With the dizzy frizzy we just cut pieces off and tied these around the whole wreath.Again no specific lengths.
We just cut these as we went along.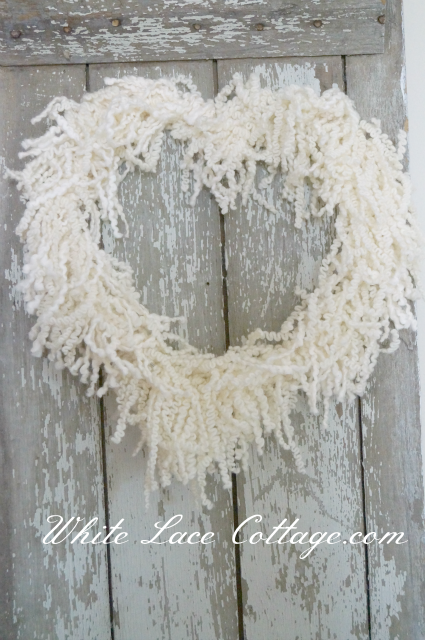 This is our wreath with the dizzy frizzy.I love how soft it looks.I hung this on an old door piece from an old farm cabinet.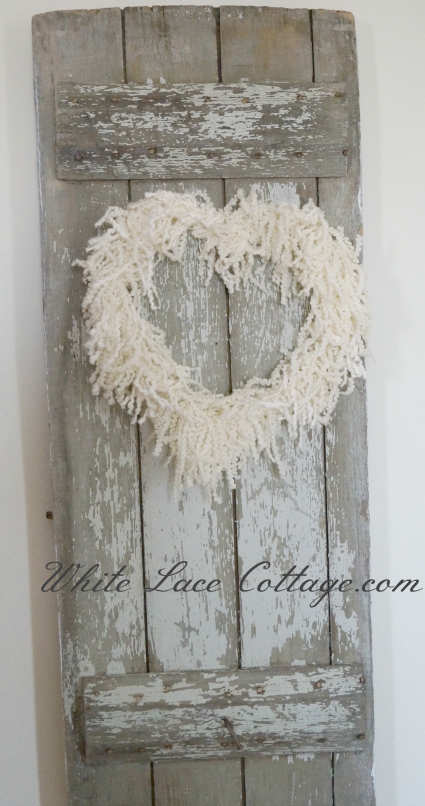 Here is the muslin wreath.It has a feathered sort of look to it and I just adore it!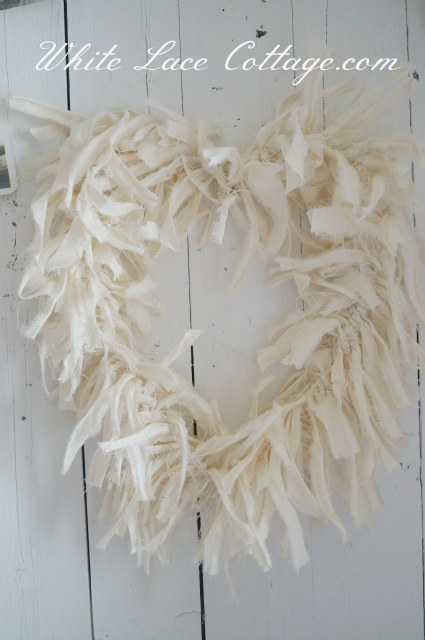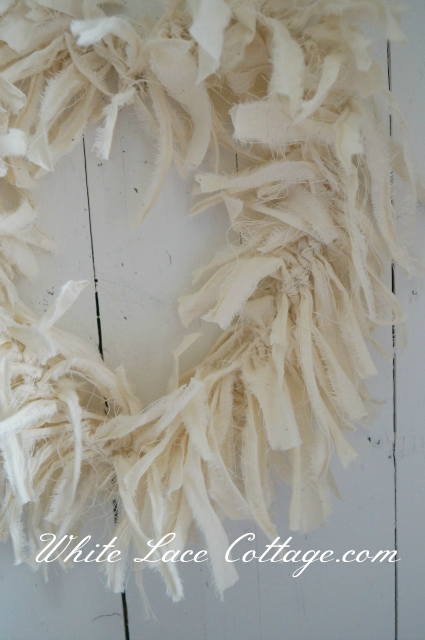 This was so simple and so much fun to do!
Hanging on my old barn door in our kitchen.I love the added roses.Gives it more of a romantic look.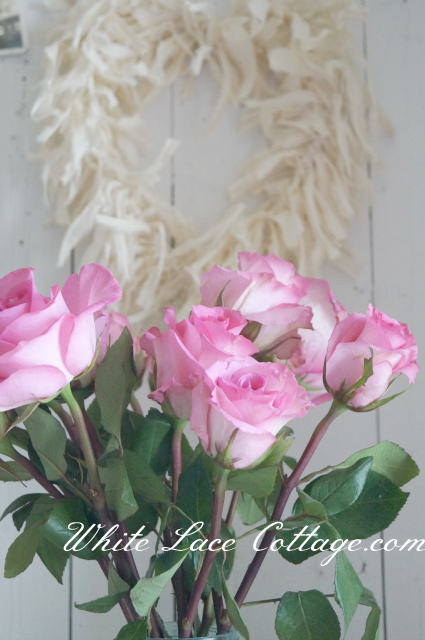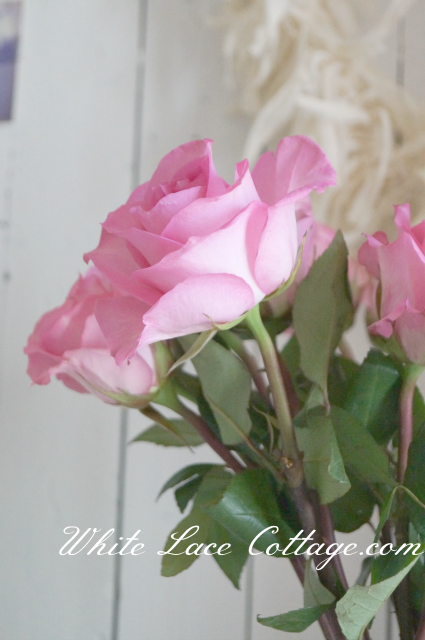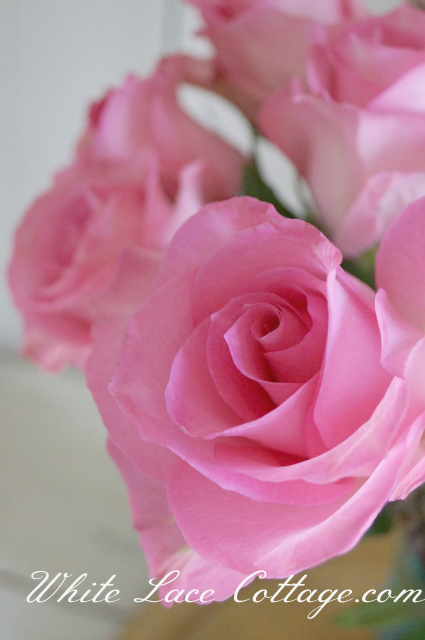 Do you decorate for Valentines day? If you do are you a crafty person?
I wanted to thank Pamela from My Front Porch to yours for featuring my Slip cover sofa and my Annie Sloan painted table.
And Kerryanne from Shabby Art Boutique for featuring my Slip cover sofa. I thank you both so much for featuring my home! I am always honored and humbled to have my home featured.
Joining:
One Project Closer :The Humble Brag Party