Today marks the one year anniversary of my blog.If you would like to see my first post you can go HERE.
You can see my home looks much different than it did a year ago.So many changes paint was the big change around here.I am in love with white! And now with my big move to word press all in a year who would have thought?
I want to thank each and everyone one of you for following along.It has been a sweet journey so far!This past year I have met some of you and I hope in the coming year to meet more of my blogging buddies!You are all amazing and talented! I have learned so much in a year and look forward to this new year of blogging!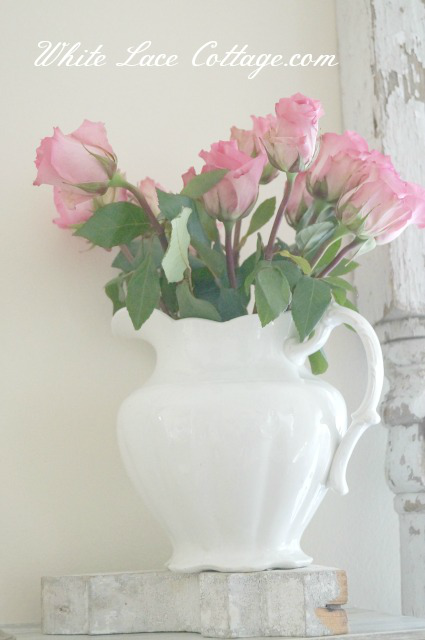 Today I  wanted to share some slight changes to my mantle.I wanted to add a bit of pink to my mantle.And what better way than to do it with roses.I really love the soft color and the ruffled petals.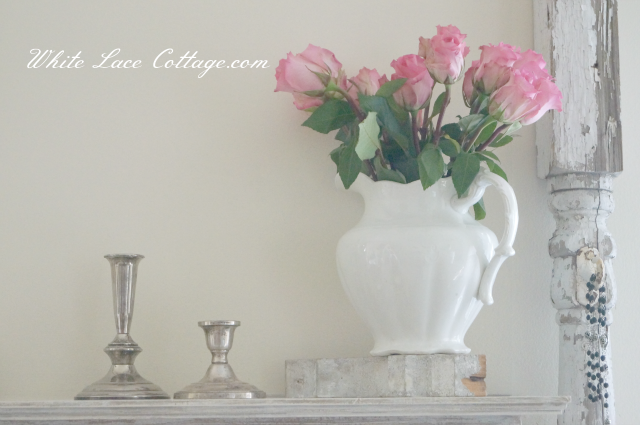 One  of my favorite ironstone pitchers propped on top of this old chippy corbel.I am in love with silver too.Shiny or tarnished it does not matter.Candle sticks with no candles are still pretty all on there own.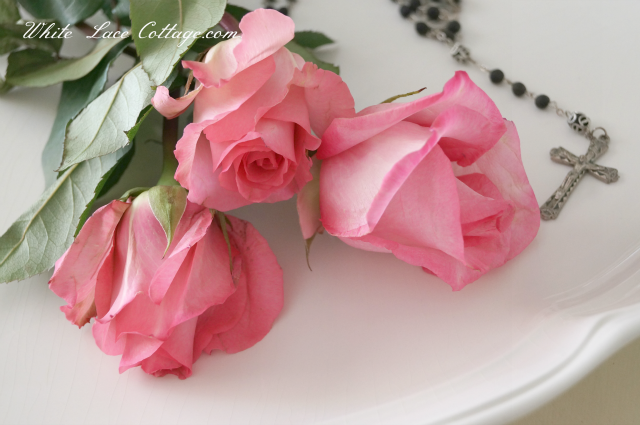 And since I was taking those photos of my mantle I thought I would share some photos of these roses on my new found treasure.A vintage ironstone platter.You can't see it in the photos by it has a bit of crazing which I adore!That rosary is one of my favorites.Made from roses from my Grandmothers roses after she passed.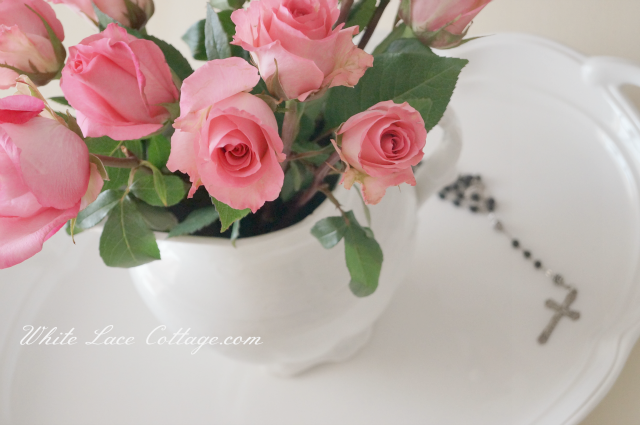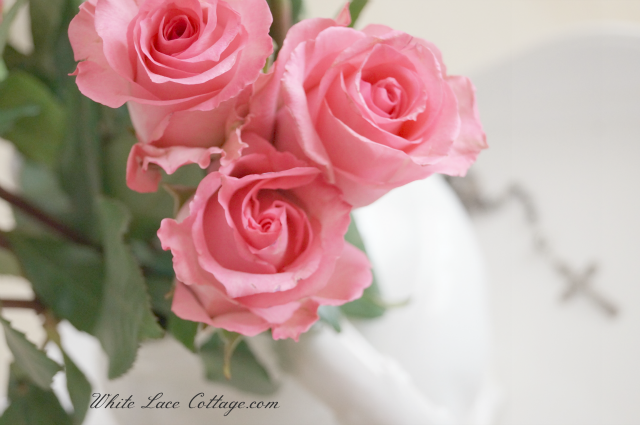 I think I like the way this looks on my dining room table.But I think I will keep them on my mantle for now.Hmmm I need to decide what to put on this table.
I am getting more comfortable here at my new home.So glad I made the move.Thank you Kristi Linauer for the smooth transition.
I have been working on some things for my space and my blog along with some projects in my home.I had planned on having a giveaway to celebrate my one year blogiversay and I am still planning on doing that so stay tuned!